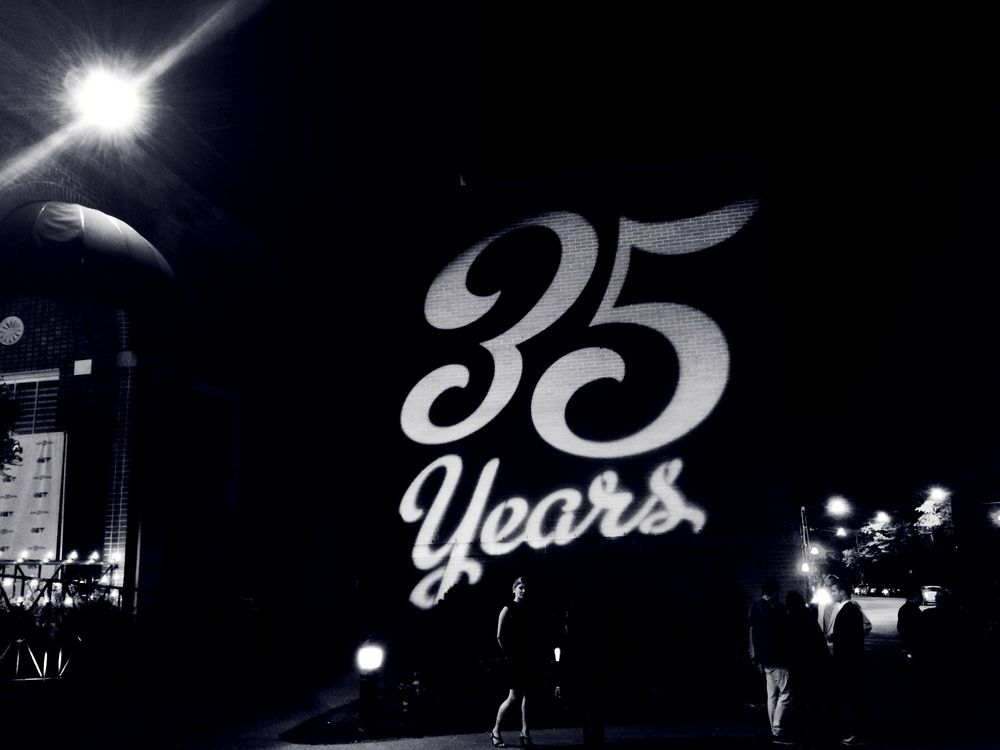 The first day of the Atlantic Film Festival is a nice, easy day with only one film and a party, so it's a great way to get ready for the busy 8 days of films. After picking up my pass in the afternoon I enjoyed some sunshine and relaxed in the Public Gardens while rethinking what I was going to see. The machinery is in place with the staff and volunteers getting things ready, the films are loaded onto hard drives and the filmmakers nervously await the audience reaction.
It was off to the Rebecca Cohn Auditorium for the red carpet gala screening of Hyena Road, which Paul Gross wrote, directed, and acted in. Before the film were the speeches to launch the festival with Executive Director Wayne Carter giving a bigger picture of the importance of the movie screen that transports us to another world in a time with so many other screens. There were government officials and funders and producers who spoke of films and filmmakers. Paul Gross gave a warm speech and specifically mentioned the challenges we're facing due to provincial funding cuts, and the hope for a return to more support for the industry that earned some strong applause and cheers.
Hyena Road is sincere and tense with impressive battle scenes and strong performances. It's a well-shot story told more from the soldiers point of view of a murky series of military actions in Afghanistan. The world of the soldiers is created with respect and careful attention to detail. The film earned a standing ovation from the crowd which was warmly received by Gross and actor Allan Hawco after the screening.
The opening night party was at the Lord Nelson and it was a bit smaller than some other years, but a warm and wonderful gathering of people. The opening party is a great location to catch up with people in the industry. While the industry is smaller, there is no decrease in the energy and drive of those who make and watch films. It's encouraging and inspiring to talk with people about what they are doing and the stories that they are telling. I'm so glad to be part of such a great group of people and am so happy to spending the week immersed in films and with those who love them.