The final two days of the FIN Atlantic International Film Festival still have a wide range of films to see from documentaries to dramas. Here is a preview of Wednesday and Thursday.
Wednesday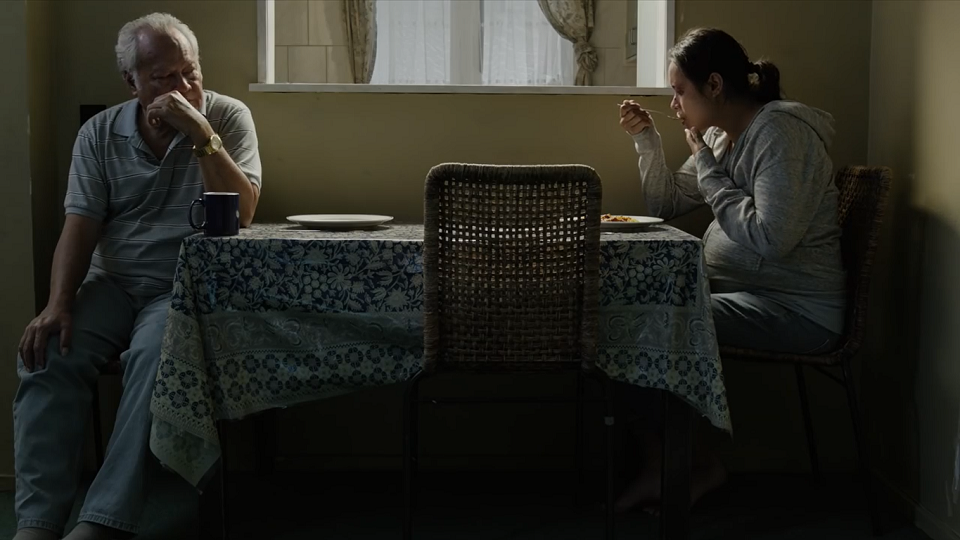 One Thousand Ropes
Wednesday begins at 1:30 pm with Alanis Obomsawin's documentary Our People Will Be Healed as she looks at the Cree community of Norway House, Manitoba and how they are taking an innovative approach to education for First Nations students. Tusi Tamasese writes and directs the New Zealand drama One Thousand Ropes which is playing at 3:30 pm. The drama focusses on a father reconnecting with his daughter as he tries to rebuild his family. At 4 pm the documentary Geek Girls, directed by Gina Harais playing. It's a look at the women who are part of nerd culture and the challenges that they face. There is an encore screening of Shorts Program 4 at 5:45 pm.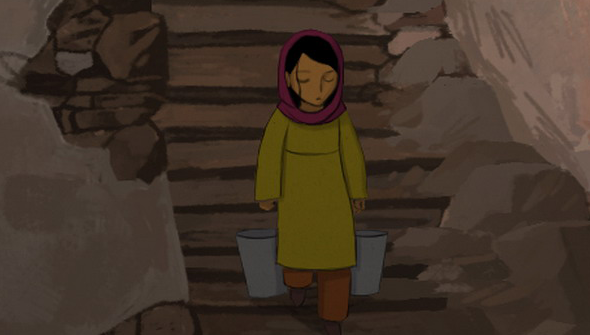 The animated adaptation of Deborah Ellis' children's novel, The Breadwinner, is screening at 6 pm. Directed by Nora Twomey, who co-directed the earlier festival film The Secret of Kells, it's the story of a young woman growing up in Afghanistan in 2001.
The 6:30 pm Gala is the French drama BPM. At 6:45 pm Pat Mills' film Don't Talk to Irene is playing as we follow Irene, a teenager suspended from school and makes the most of her community service at a retirement home. A collection of three of the stories from the acclaimed series Studio Black!, directed by Cory Bowles, Koumbie, and Juanita Peters screens at 7:00 pm along with a q&a with the directors.
At 7:15 pm the documentary Small Town Show Biz: 2 Dreams From A Harbourtown from director Jackie Torrens is playing with a portrait of two women from different times. An encore screening of Shorts Program 5 is playing at 8:30 pm. The Cape Breton documentary In the Waves from director Jacquelyn Mills plays at 8:45 pm. The film is an expressive look at Joan Mills searching for meaning in the natural world after the death of her sister.Margaret Betts writes and directs Novitiate playing at 9 pm. She won a Special Jury Prize at Sundance as Breakthrough Director for her story about a young woman raised in 1950s who seeks to become a nun. Shorts Program 7 at 9:15 pm has some great documentaries about art, activism, and nature. Michael Haneke's latest film Happy End in the 9:30 gala where he examines issues of privilege through a family in a bourgeois bubble close to the migrant camps surrounding Calais. Things wrap up Wednesday night with the restored Technicolor horror film Suspiria from master director Dario Argento.
Thursday
The final day of the festival begins with another documentary about sports with State of Exception that plays at 1:30 pm. It examines the disruption in Rio de Janiero caused by the forced eviction of people leading up to the 2014 FIFA World Cup, and the 2016 Olympic Games. At 3 pm there is an encore presentation of the film Gregoire. Nicholas Bedos' French film M & Mme Adelman plays at 3:30 with a love story that spans 50 years. At 4 pm the documentary A Scattering of Stars from Kent Martin looks at musician Chris Norman who founded the Boxwood Festival and Workshops. At 5:45 pm there is an encore screening of Shorts Program 6.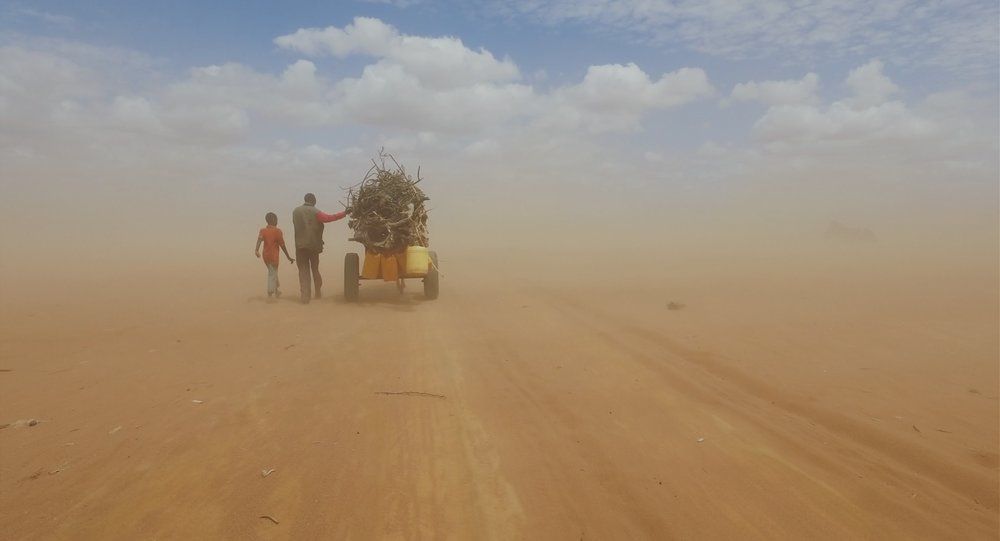 Artist Ai Weiwei's documentary Human Flow playing at 6 pm looks at human migration in a film shot over a year in 23 different countries. It's a visually stunning look at people who have had their lives disrupted as they move around the world. Taron Lexton's drama In Search of Fellini is playing at 6:45 pm with the story of a sheltered young woman who takes a trip to Italy to understand the filmmaker and learn about the world.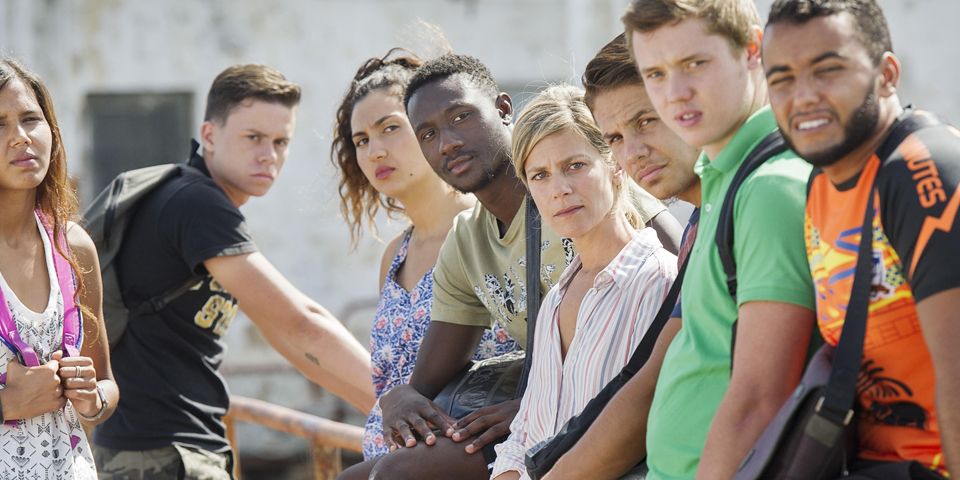 Laurent Cantet assembles a talented cast of actors who play students attending a summer writing workshop in The Workshop which plays at 7 pm. Taking a similar approach as with his earlier film, The Class, (and with a script also co-written with Robin Campillo who wrote and directed BPM) it promises to be a great showcase of acting in a story that will go in unexpected and improvisational directions. The closing gala, Call Me by Your Name is playing at 7 pm. There is an encore screening of Shorts Program 7 at 8:30 pm. The NextGen Shorts Program plays at 9 pm with a range of great short films from emerging filmmakers.
Tulipani, Love, Honour and a Bicycle from Dutch director Mike van Diem plays at 9:30 pm. Set in 1953, the romantic story begins with a Dutch farmer riding his bicycle to Italy after he loses his farm in a flood. At 9:45 pm Jason Cortlund and Julia Halperin direct the musical thriller Barracuda starring Allison Tolman and Sophie Reid as a half-sister who returns after the death of their country musician father. At 9:50 pm the film The Florida Project plays. Starring Willem Dafoe and directed by Sean Baker whose previous film Tangerine was a visual and dramatic burst of energy last year, this time his film is set along a stretch of highway in Florida with a young cast living life during a summer. The final film screening this year is the Norwegian horror film Vidar the Vampire directed by Thomas Aske Berg and Fredrik Waldeland who also wrote and act in the film which blends horror and comedy.
That's a wrap for the FIN Atlantic International Film Festival for another year with a wonderful set of films and I hope that you have found many that you loved.