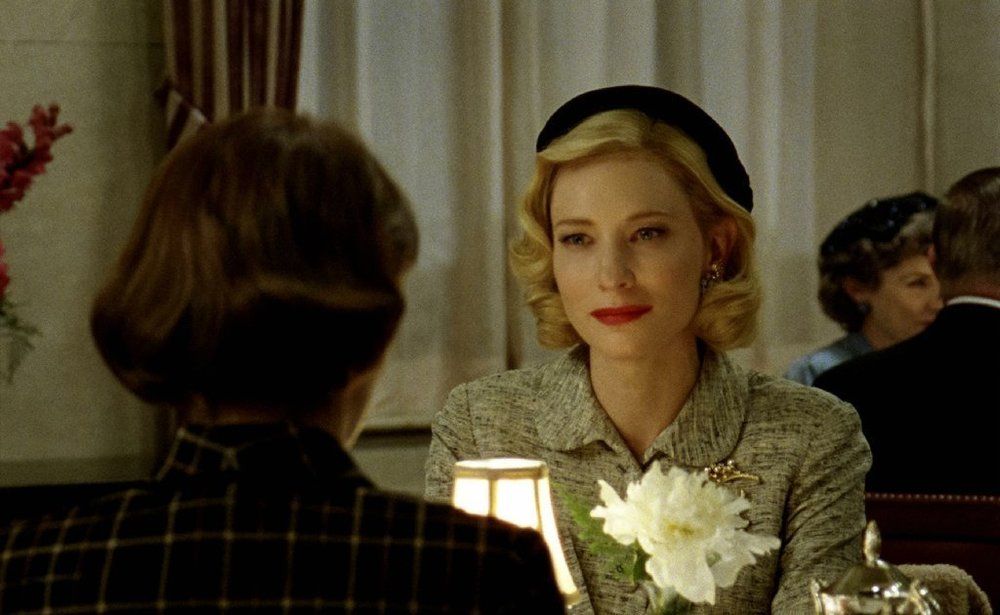 Early in the year I was able to get to see Inherent Vice after seeing it appear on some "best of" lists for 2014. It's a strange thing sometimes making up a list of the best films since some films appear at festivals and then get released the next year. So how do you set a cutoff point for what is a film from the year and what is not. I prefer to be more literal and only include films that I saw in the calendar year. Ideally that will include most of the films that are showing up on other lists, but with many films it's a challenge to see them, especially when they don't get wide release.
The other challenge is remembering what you've seen during the year and what stood out as you see more and more. So right after I saw Inherent Vice I started my Best of 2015 list on Letterboxd and added the films that I thought were the best. The list grew with films added throughout the year and I narrowed that down to 25 films since it's better to highlight more films to see.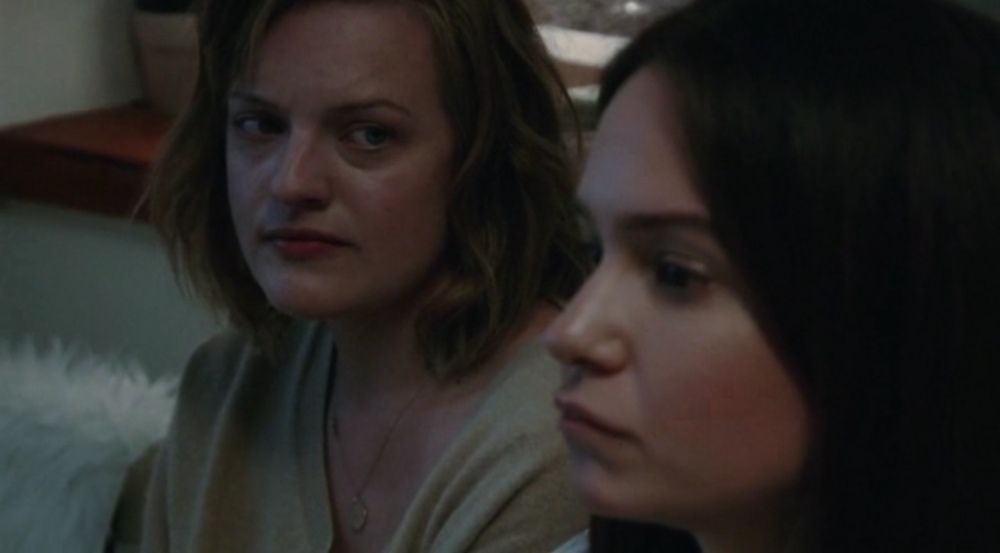 Elisabeth Moss and Katherine Waterston in Queen of Earth
It was a year of nostalgia with the year ending with J.J. Abrams' sequel to the original Star Wars trilogy mirroring and reworking the style of the originals. At the beginning of the year Paul Thomas Anderson had his grainy and fun counterculture Pynchon adaptation Inherent Vice with a late early 70s vibe. George Miller gave a burst of energy and creativity to action films with Mad Max: Fury Road drawing on silent films and his previous three Mad Max films to create one of the most exciting films of the year. David Robert Mitchell brought an 80s sensibility to the arty horror film It Follows with Kubrick-inspired visuals and a synth-heavy score. The ghost of Kubrick also haunted the anti-comedy Entertainment in the visuals and tone of Rick Alverson's dark road movie. Roman Polanski's psychological horror films of the 60s inspired the odd tone of Alex Ross Perry's Queen of Earth. J.C. Chandor crafted a tense crime drama modelled on classic 70s films with A Most Violent Year. The highlight at the end of the year was Todd Haynes' gorgeous and lovingly-constructed Carol which looked and felt like a film from the 50s.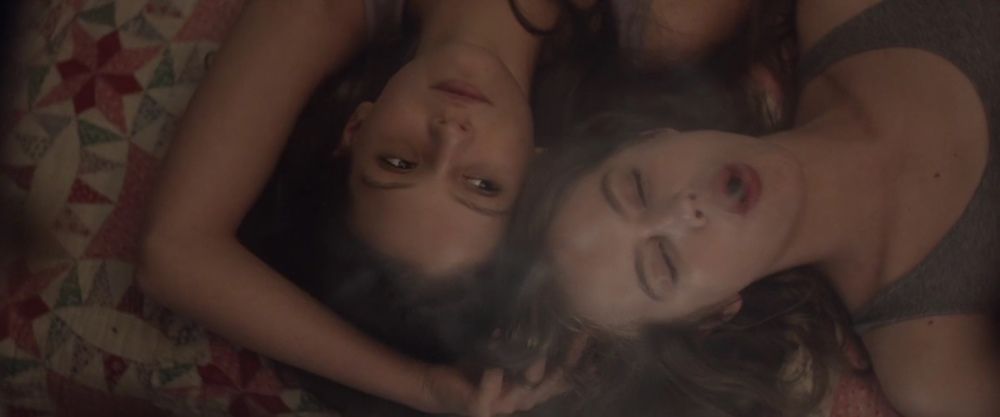 Joséphine Japy and Lou de Laâge in Breathe
Carol and Inherent Vice were two of the great adaptations of novels that made it to the screen in the past year. Phoenix was a masterful slow-burn of a film from Christian Petzold based on a novel about a woman who survives the Holocaust to return to those who betrayed her. Thomas Vinterberg brought a modern sensibility to his adaptation of Thomas Hardy's Far From the Madding Crowd with a strong central heroine played by Carey Mulligan. Lenny Abrahamson took the challenging source material of the novel Room and played with time and space to give one of the more memorable and moving experiences of the year with remarkable performances from Brie Larson and Jacob Tremblay. Mélanie Laurent adapted Breathe into a claustrophobic coming of age story about two young women in her impressive debut directing a feature film.
Along with Laurent's Breathe, there were other great feature directed debuts with Alex Garland's clever science fiction thriller Ex Machina and John Maclean's lyrical and darkly beautiful revisionist Slow West. But there were also some interesting films where more established directors explored themes in innovative ways. Sean Baker shot Tangerine with an iPhone in his highly energetic collaboration with Kitana Kiki Rodriguez and Mya Taylor and the streets of Los Angeles. Céline Sciamma's Girlhood was lyrically shot with an impressive ensemble cast following the coming of age of a young woman in the outskirts of Paris. Sebastian Schipper's technically impressive and surprisingly thrilling Victoria shot entirely in one unbroken take, moving through pre-dawn streets of Berlin into the morning. Pete Docter and Ronnie Del Carmen gave Pixar's Inside Out a depth and complexity in brilliantly conveying feelings and memories in an animated film that deeply resonated with many people. Don Hertzfeld created one of the most memorable and visually exciting films in World of Tomorrow by adding new digital techniques to his minimalist animation style.
It was a great year for auteurs to tell their stories as well with Jacques Audiard having another film about outsiders adapting to life in France with his moving and complicated Dheepan. Radu Muntean brought to life another powerful Romanian New Wave film with One Floor Below concerning itself with the themes of responsibility and morality as a man deals with the consequences of not speaking up. Apichatpong Weerasethakul returned to his familiar themes of ghosts and history with the beautiful and meditative Cemetery of Splendour. The ZellnerBrothers cleverly combined urban legends and the Coen Brothers' Fargo into the haunting character study Kumiko: The Treasure Hunter. Jeremy Saulnier's tense Green Room had memorable characters in a horrific confrontation with rural skinheads as a punk band witnesses a murder and get trapped backstage. Taika Waititi and Jermaine Clement made the brilliant vampire mockumentary What We Do in the Shadows with a gentle core surrounding the humour and horror. With The Lobster, Yorgos Lanthimos brings his idiosyncratic style and themes to his first English language films with his pitch-black humour and intensity along with Hollywood stars for one of the most disturbing satires of relationships that you'll ever see.
The top ten:
Inherent Vice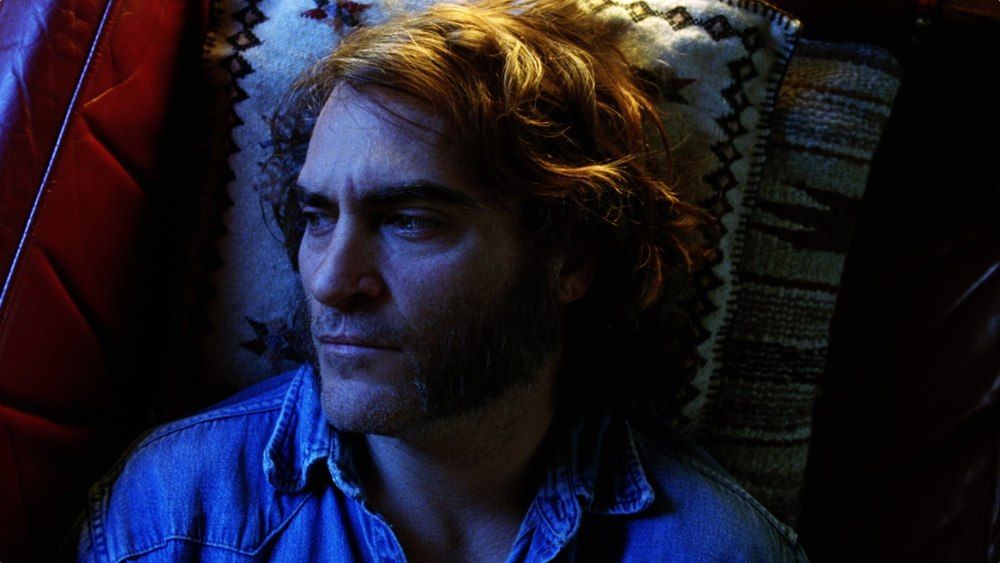 A shaggy dog of a story with a grainy look, oversized performances, and a fantastic soundtrack, Inherent Vice was the first film added to my list and a film that I enjoyed more each time I watched it. The quirkiness of Paul Thomas Anderson is a perfect match for Thomas Pynchon's novel and it's another outstanding performance from Joaquin Phoenix as the stoner detective at the centre of the film.
Victoria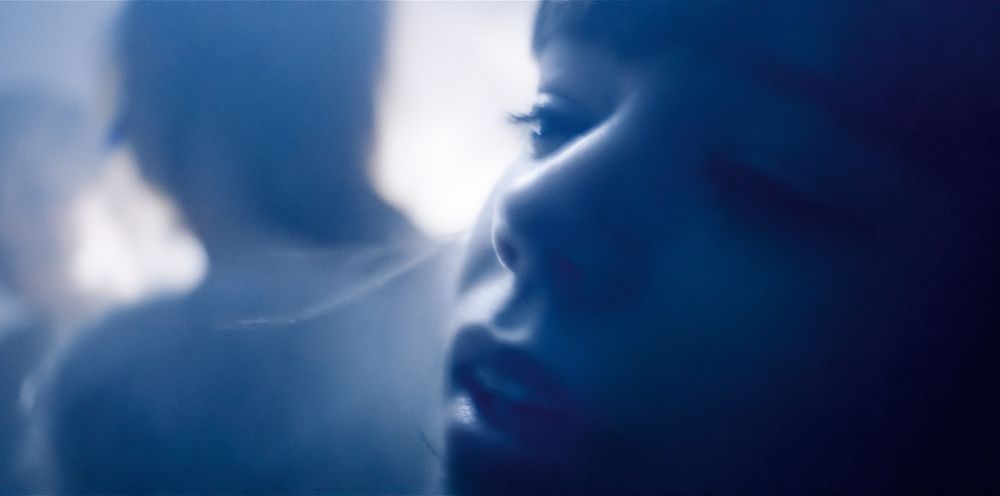 Even if it wasn't one of the most technically impressive films of the past few decades in happening in one unbroken take, Victoria would be a great film. But it is a masterful film as well as being a monumental achievement for the actors and cinematographer Sturla Brandth Grøvlen. With a story that becomes clear as the film progresses, the one-take approach gives a real and kinetic energy to what we see as we follow a woman through a night where her life changes dramatically after she gets caught up in a bank heist.
Entertainment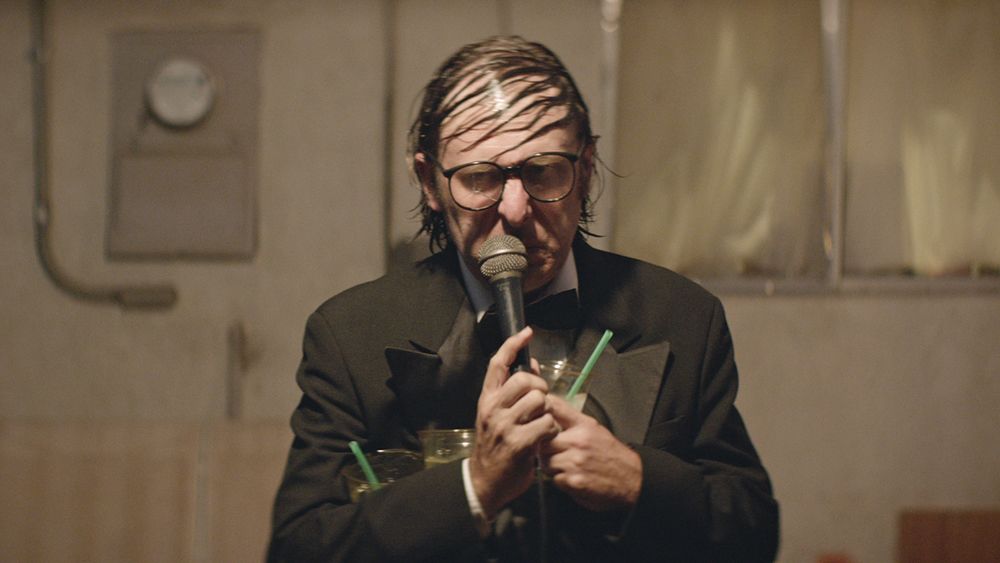 An anti-comedy shot with dedication and craft with carefully composed frames, unsettling subject matter, and a strong central performance from Gregg Turkington as a bad stand-up comedian on a tour that doesn't seem to be going well at all. It's a film filled with existential dread and understated humour that makes it more of a reflection on the human condition.
Kumiko, The Treasure Hunter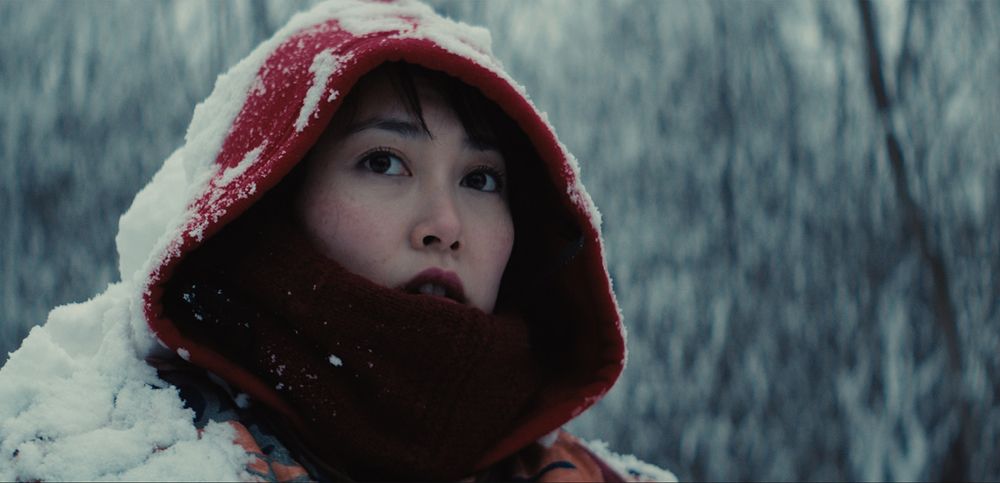 A Japanese woman unhappy with her life finds hope in searching for the buried money from the film Fargo and tries to figure out where it is. Blending an urban legend, a classic film, and a cross-cultural clash results in a powerful film about determination, loneliness, and the search for meaning in the world. The soundtrack is dark and ominous as we see the landscapes of her surroundings in Japan and in America as she goes on her quest and meets a series of odd people. As the central character Kumiko, Rinko Kikuchi brings a remarkable depth and warmth to her portrayal of a woman lost in the world.
It Follows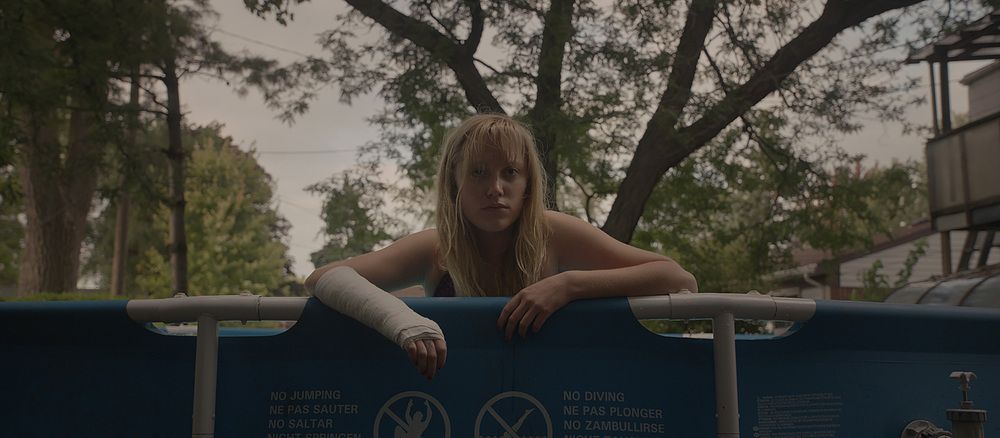 A deliberate and artistic horror film with innovative shots and a synth-heavy score, I loved the retro feel of the story of a young woman followed by creatures who seek to kill her. An understated metaphor about sexually transmitted infection that embraces and extends the themes of many 80s horror films, it's cool, calculated, and brilliant in the control and the telling of the story in a timeless way that never clearly establishes the time period where it is happening.
Ex Machina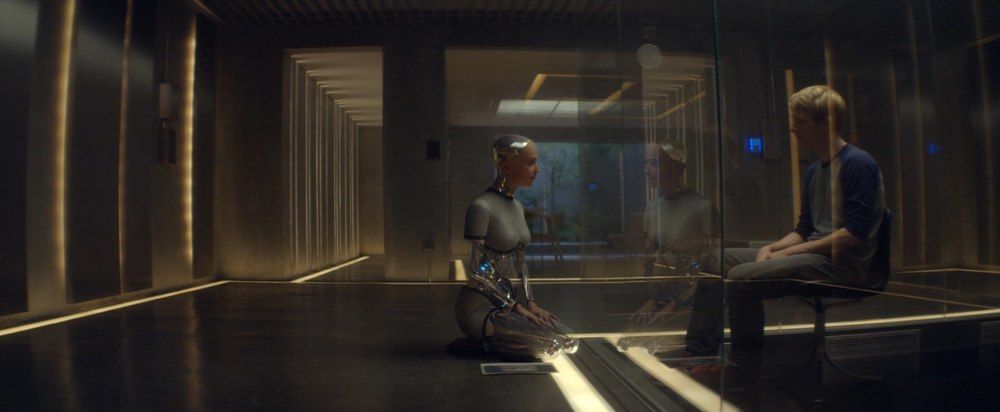 A science fiction film that explores the idea of artificial intelligence in a clever way that plays on expectations built from other films in the genre while subtly subverting them. More psychological thriller than science fiction, it's a fascinating film in that the whole thing plays out differently the second time you watch it. The story and situations are carefully constructed and with great performances from Domhnall Gleeson, Alicia Vikander, and the always reliable Oscar Isaac, it's a thoughtful film that makes you think.
What We Do in the Shadows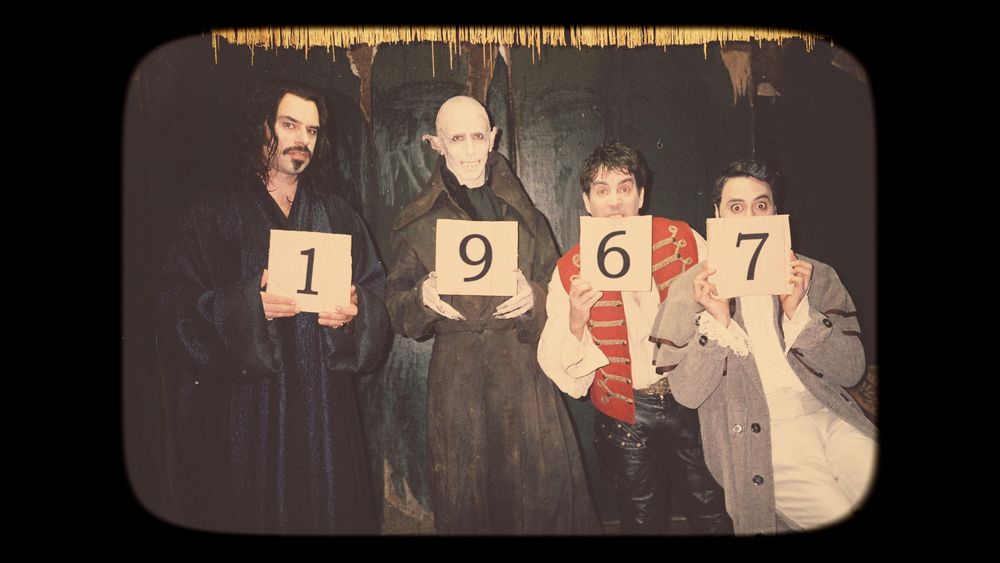 A mockumentary about vampires living in New Zealand that uses the premise to tell a story that is also surprisingly sweet. Lovingly directed by Taika Waititi and Jermaine Clement (who also star in the film), it bases the story in reality within the fantastic premise along with a seamless blending of effects to build a dynamic world of interesting characters.
Mad Max: Fury Road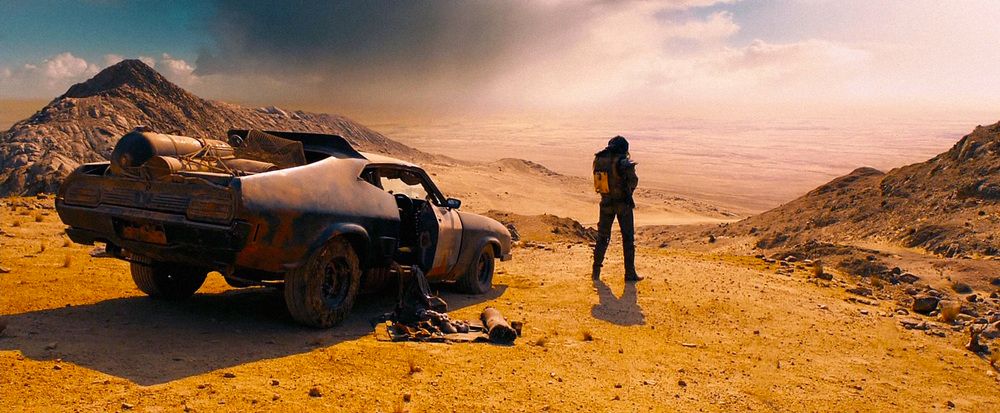 Visually compelling with a breathtaking pace, the best action film of the year is an almost wordless chase through a desert wasteland. The universe of the film feels worn and logical and the carefully crafted and practical stunts and effects add a level of excitement to a non-stop journey that plays with colour, sound, and expectations to show that it's still possible to create a great film that is both popular and has a bit of thought behind it too.
The Lobster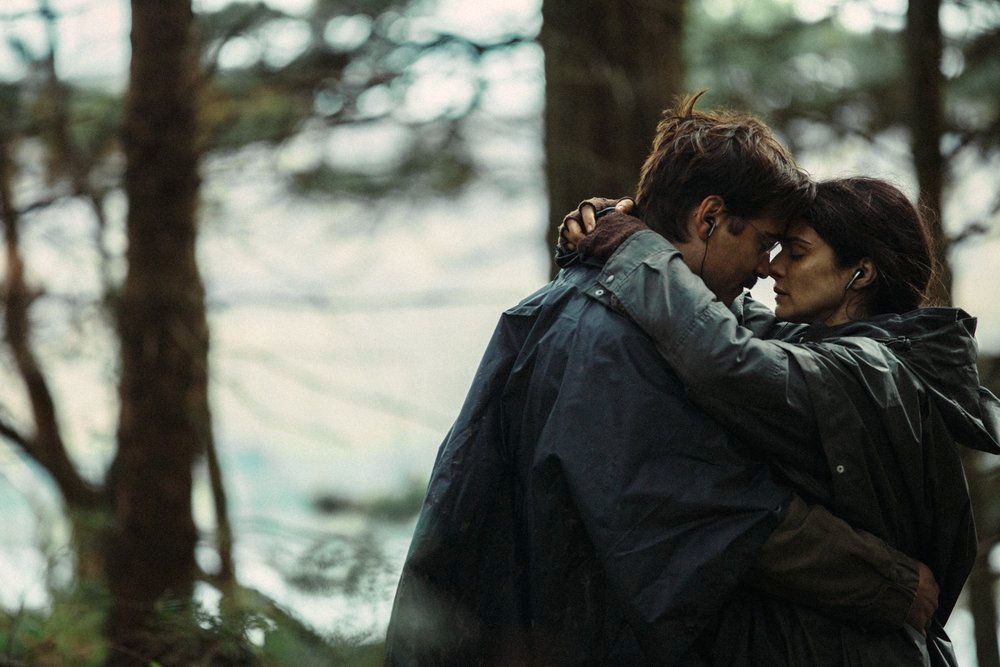 One of the oddest premises of the year and one of the most brilliant and dark combination of an auteur sensibility with more mainstream stars, The Lobster is a satire about relationships with a relentless commitment to the ideas of the film that is deeply disturbing. Integrating many of his regular contributors with bigger stars in an elaborate world filled with arbitrary rules and a dream logic brings a strange coherence to everything that we see as the ideas go to their extreme and inevitable conclusion.
Carol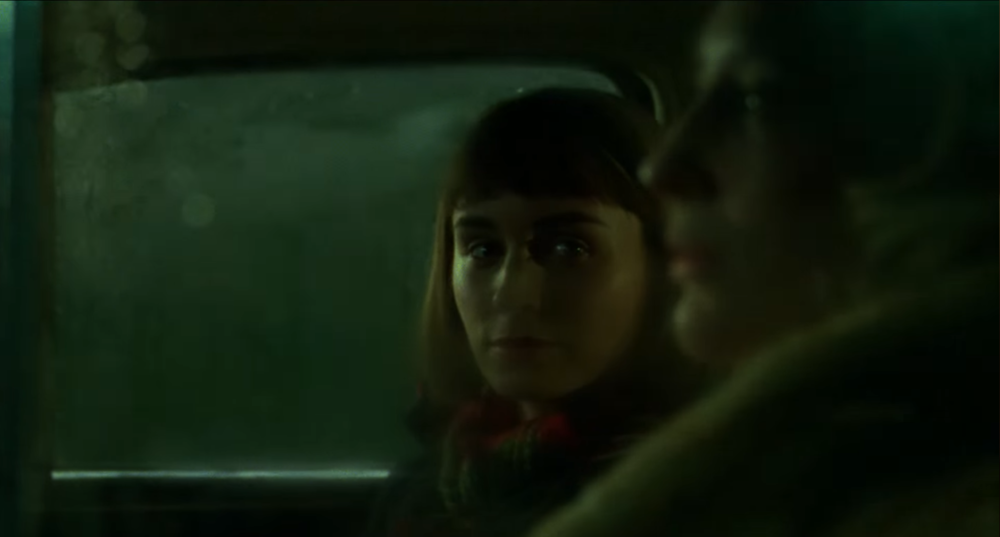 Lush and beautiful with a story from the 50s that feels present in the look, wardrobe, and even dialogue and performances, the style is an integral part of the effect of the entire film. With Carter Burwell's best score since Fargo and some stunning cinematography from Ed Lachman, it's a film that feels like a great Hollywood classic even upon the first viewing.
Here are the rest of my top 25 films of 2015 with links to my Letterboxd diary entries for each of them: - Cemetery of Splendour - Inside Out - Slow West - Room - One Floor Below - Tangerine - Dheepan - Girlhood - Phoenix - Breathe - Green Room - Far From the Madding Crowd - World of Tomorrow - A Most Violent Year - Queen of Earth
What are some of your favourites from the previous year?