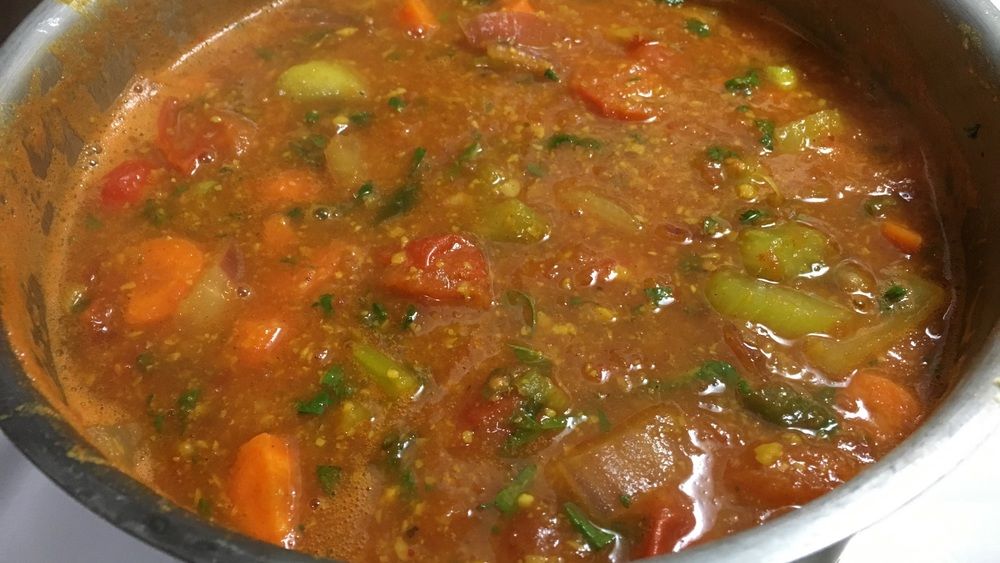 I became a vegetarian 24 years ago. It's not a milestone that I usually celebrate, but that's a long time to stick with something and it is also a good opportunity to reflect on what it means to me and how what I eat has changed over the past few decades. The dining options for vegetarians and vegans are a lot more plentiful now with vegetarian food available at most grocery stores and restaurants. With the large number of cooking web sites (and apps) it's also possible to quickly find great recipes for cooking too.
My vegetarianism grew out of discussions (often over meals) with my good friend Errol Williams as we were working together on films and video projects. Errol was vegetarian and we often would go out and eat and that usually involved figuring out which restaurants had good vegetarian choices. As I thought about what I ate more and where my food came from I decided I didn't want to eat animals any more, so on March 11, 1992 I stopped eating meat. Becoming vegan was in my mind, but my love of cheese and eggs kept me away from that.
At first it was a challenge as the routines of eating, cooking, and what you order at restaurants becomes a habit you barely notice. One of my favourite fast food meals was a bacon cheeseburger at Wendy's, so that was off the list of possibilities right away. For many years I did substitution with veggie burgers (and I was so glad that Harvey's had a solid veggie burger option), veggie dogs, veggie bacon, and veggie ground round. So the diet was similar to before with a lot of tofu. Bread and cheese also were part of my regular diet as well.
One staple of my earlier vegetarian diet grew out of a fantastic cookbook, The Well-Filled Tortilla, with their recipe for black beans. It's something that I've been cooking using the same recipe for over 20 years (along with their method for fried potatoes). While that has been part of what I've cooked for a long time, the rest of what I ate wasn't always that healthy (pasta and cheese and bread and fake meat products were the staple of my diet). Then a few years ago I started biking which made me feel better and then I started cooking more.
This came together even more in the last few years when I started to take more of an interest in my health and the great local produce around me in the Annapolis Valley. Signing up for a CSA box filled with local organic food was amazing. So much good food all grown within minutes of where I lived made me see the area around me differently. Now I'm not part of a CSA, but buy mostly local stuff at the farmers market or local markets (and the grocery stores now feature much local produce as well). So many of the meals that I now make include mostly local ingredients (I can get local tofu, eggs, milk, wheat, and beer easily).
The addition of a rice cooker (thanks to Roger Ebert's blog post The Pot and How to Use It and book of the same name) made cooking rice easier and my morning routine changed to cook oatmeal in the rice cooker which I have every weekday along with some local yogurt. Now there is a lot less processed food in my diet and there is a lot more cooking happening. Getting the book Artisan Bread in Five Minutes a Day got me started on baking bread which lead to also using the dough for pizza and buns. My favourite source for vegetarian recipes now is the wonderful Minimalist Baker which is overflowing with vegan and delicious recipes that are easy to make.
Now I eagerly prepare meals and look for local ingredients whenever possible. With an improved diet and being more active (walking every day and biking in the warmer months) I've been able to lose a bit of weight and I feel a lot better. Taking the time to cook and eat is a lot of fun and I'm glad that it's easy to combine that with being a vegetarian as well.