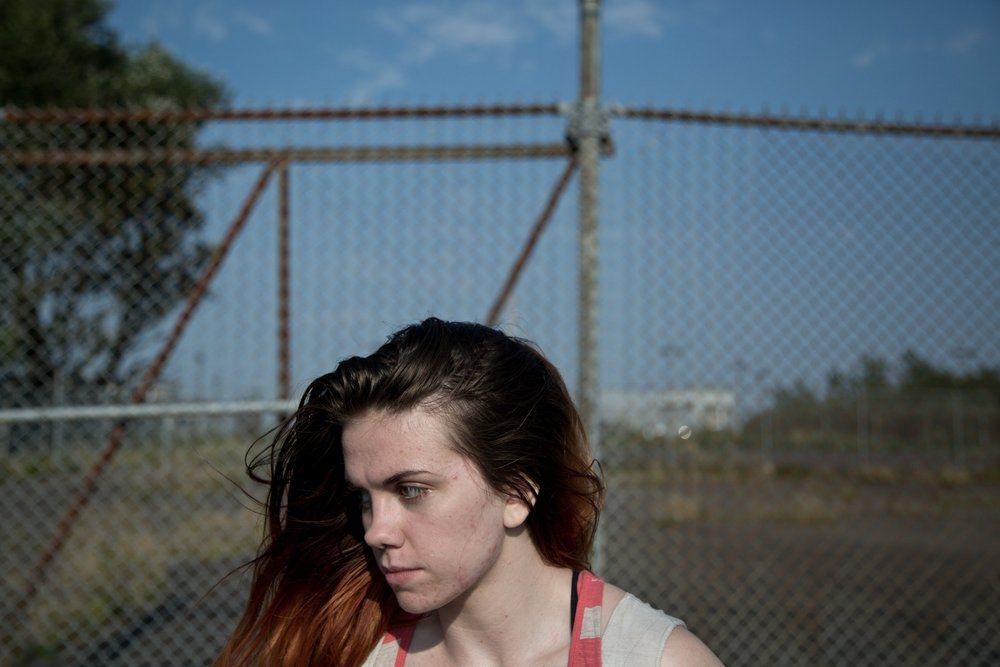 Breagh MacNeil in Werewolf
Sunday was a full day at the Atlantic Film Festival with films from noon until midnight with filmmakers and audiences filling the theatres with great films. So many great and rushed conversations about films and filmmakers as well. Part of the fun at a festival is when friends go to different films and you compare notes on what you have seen and what you have missed. With a packed schedule it's a challenge to figure out how to navigate it as you decide what to see.
First up for me on Sunday was the New York indie Women Who Kill. The story of a Park Slope podcasting duo, Morgan and Jean, who have a show about female serial killers. The women are exes who share an apartment in addition to the podcast and writer / director / actor Ingrid Jungermann builds the world with skill and humour. A comedy with murder mystery elements, it's primarily a character piece that moves along quickly as it looks as though Morgan's new girlfriend could be a serial killer. Strong and deadpan leads are complemented by an equally solid cast in a film that pokes fun at the setting and situations of the world of Park Slope.
A virtuoso adaptation of a play, King Dave, uses the one shot framework to create a great experiment in storytelling. After a few edits at the beginning, we dive into Dave's story with him directly addressing the camera for the entire film, narrating the story while we see it. With scenes and locations blended skillfully together and with a combination of practical effects, it's a skillfull merging of theatrical and cinematic techniques. While the main character isn't completely sympathetic, the raw energy of the performance and unbroken takes make the whole enterprise thrilling as we're taken on a journey around Montreal. Writer and lead actor Alexandre Goyette represented the film at the festival screening and provided some great insight into the process and challenges of making the film.
An understated character study with Isabelle Huppert at the core, L'Avenir (Things to Come), stubbornly resists melodrama as writer / director Mia Hansen-Løve maintains a distance and discretion in how she tells the story. Cinematically she moves the camera often, circling the characters or having the camera follow the characters as they circle around. Intellectual with small moments of drama and a wealth of information conveyed through Isabelle Huppert's expressions, it's a slow burn of a film that chooses to keep things small and subtle and grounded in reality.
The debut feature from writer / director Ashley McKenzie, Werewolf tells the story of a couple who are struggling to live in Cape Breton while on a Methadone program. Pared down to the essential elements and with many closeups, the extraordinary leads Andrew Gillis and Breagh MacNeil are heartbreaking to watch. Bringing her naturalistic and intuitive style from her shorts to a feature works incredibly well as we dive deeply into a world that feels real and free of the tired cliches of other films about those challenging with addiction. It is a haunting look into the lives of quiet desperation of those who make it and those who don't.
A full day of films that will stay with me for a long time and with more films still to come, it's a great festival this year and I'm so glad that I've been able to see so much. Time to dive back in for some more as we move past the halfway point of the festival.