The newly rebranded FIN: Atlantic International Film Festival has started this year in Halifax. It's a great opportunity to connect with the local film community and see a wide range of films from around the world. A busy time filled with remarkable images and sounds and stories. It can be overwhelming and confusing and there are many choices to make from the program of films available. Let's take a look at what we'll be able to see at the festival as it begins.
There are a few options for passes if you want to immerse yourself in the festival. The Festival Experience Pass is $250 and gets you into all screenings and galas except for the opening night gala and party. In addition you get to go to Script Out Loud and the Script Pitch as well as the Strategic Partners panels and Keynotes and the Festival Music House event. If you're going to dive deep, that's the best option for you. But at $150 you can skip the parties and the 6:30pm galas and focus on the films and panels with the Festival Film Pass. If you're a student or senior there are discounted versions of the Festival Film Pass for you.
Friday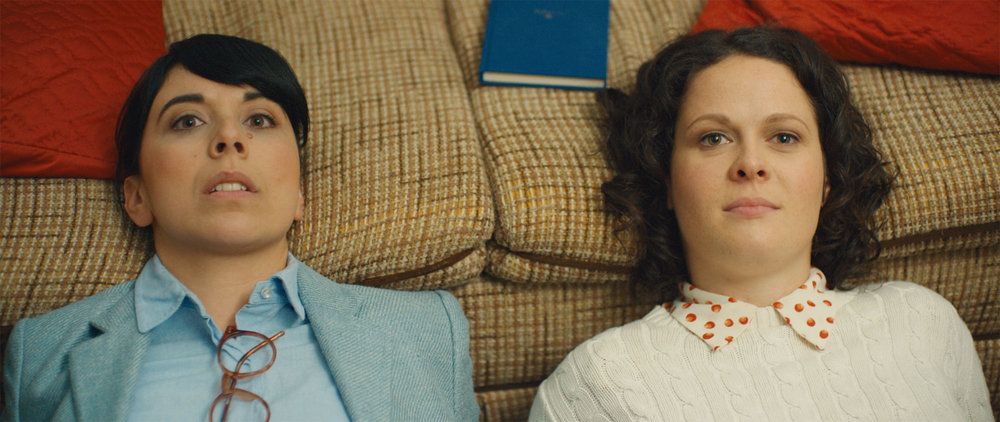 The first full day of the festival is Friday, September 15 and there are some great films to see. In the afternoon at 1:30pm there is the comedic Dim the Fluorescents which won the Grand Jury Prize at the Slamdance festival this year.
The choices begin later in the afternoon with two documentaries. All the Wild Horses playing at 4:00 pm is about the Mongol Derby horse race which covers 1000 kilometres across Mongolia. At 5:00 pm Here Right Now is a Nova Scotia documentary directed by Amanda Gallagher about two young adults who share what it is like to live with terminal cancer. Kathleen Hepburn directs the drama Never Steady, Never Still which is screening at 5:45 pm. Starring Shirley Henderson as a woman who is living with Parkinson's disease, and Théodore Pellerin as her son who works in the Alberta oil fields, this Canadian film explores themes of love, loss, and masculinity.
Jake Gyllenhall stars in Stronger, the true-life story of Jeff Bauman who survived the 2013 Boston Marathon bombing in the latest film from David Gordon Green playing at 6:00 pm as part of the Special Presentation series. At 6:15 as part of the Telefilm 50 series there is a free screening of Jennifer Baichwal's 2006 documentary Manufactured Landscapes which is a visually-impressive look at the photography of Edward Burtynsky. The Gala screening of Michael Melski's psychological horror film The Child Remains plays at 6:30. The documentary Beerocracy looks at the craft beer industry in New Brunswick and it starts at 6:45 pm.
Collette Burson's 80s comedy Permanent plays at 7:00 pm as a young woman wants to get a perm to fit in at her new school with her parents (played by Patricia Arquette and Rainn Wilson) trying to save money by taking her to hairdressing academy with unpredictable results. A pair of Newfoundland documentaries from Kenneth J. Harvey, I Heard the Birch Tree Whisper in the Night (about painter Gerald Squires), and The Drinking Life (about a community of drinkers) screen at 8:15 pm.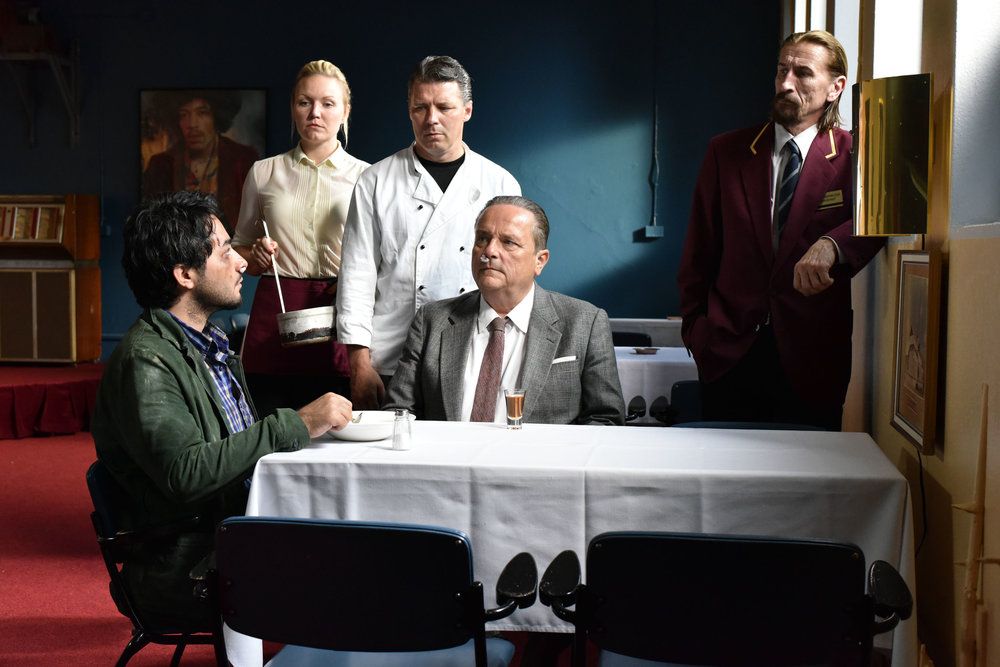 Master of deadpan Finnish comedy Aki Kaurismaki's latest film The Other Side of Hope plays at 8:30 pm. It's the story of a young Syrian refugee who seeks asylum in Helskini. Shot in his colourful style and with his regular oddball collaborators, it should be a dry and semi-sweet film with unique characters. The Canadian thriller Hollow in the Land directed by Scooter Corkle plays at 8:45 pm.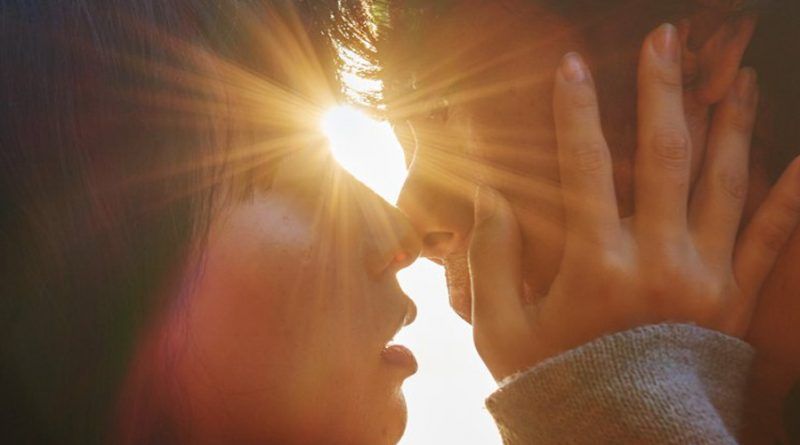 The Japanese drama Radiance from writer / director Naomi Kawase plays at 9:00 pm. Her latest film is about woman who writes versions of films for the visually impaired and an older photographer who is going blind. Radiance won the Prize of the Ecumenical Jury at Cannes this year. The first of the shorts programs plays at 9:15 pm with an impressive collection of documentary films about fascinating people from Canada. The directors include Lisa Rose Snow and Lulu Keating and it will be a great chance to see some of best short-form documentaries in one program.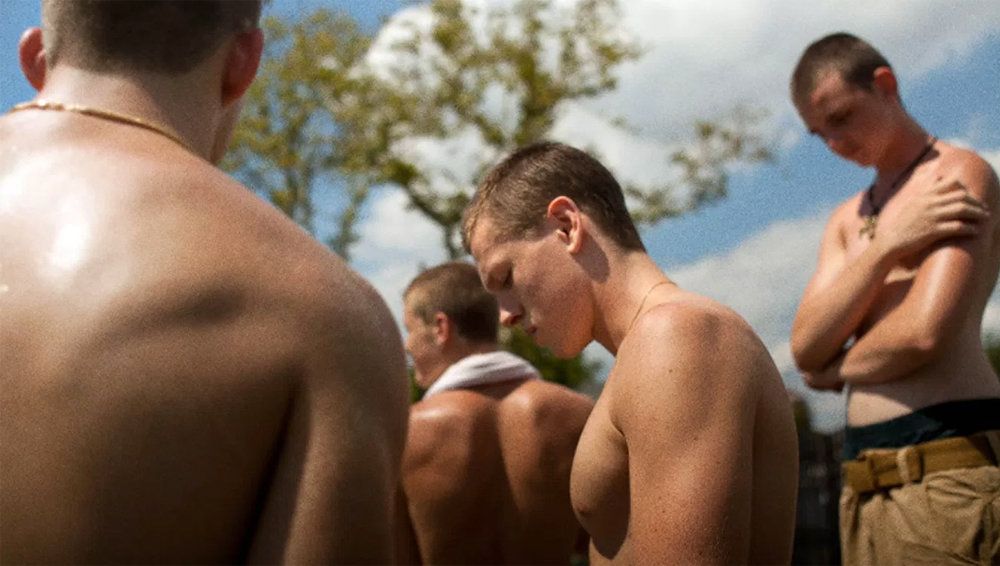 Beach Rats
The final two films of Friday are two different coming of age dramas both directed by women. The 9:30 Gala is the drama Mary Shelley and Eliza Hittman's Beach Rats plays at 9:45. Hittman's earlier drama It Felt Like Love was the naturalistic and unnerving story of a young woman dealing with her sexuality and in Beach Rats she explores similar themes with a young Brooklyn teenager who is figuring out who he is.
Saturday
Saturday gets underway at noon with the documentary Halifax Explosion: The Deaf Experience. It's a unique documentary directed by Linda Campbell telling the story in American Sign Language and Maritimes Sign Language of the people of the Halifax School for the Deaf who survived the 1917 blast.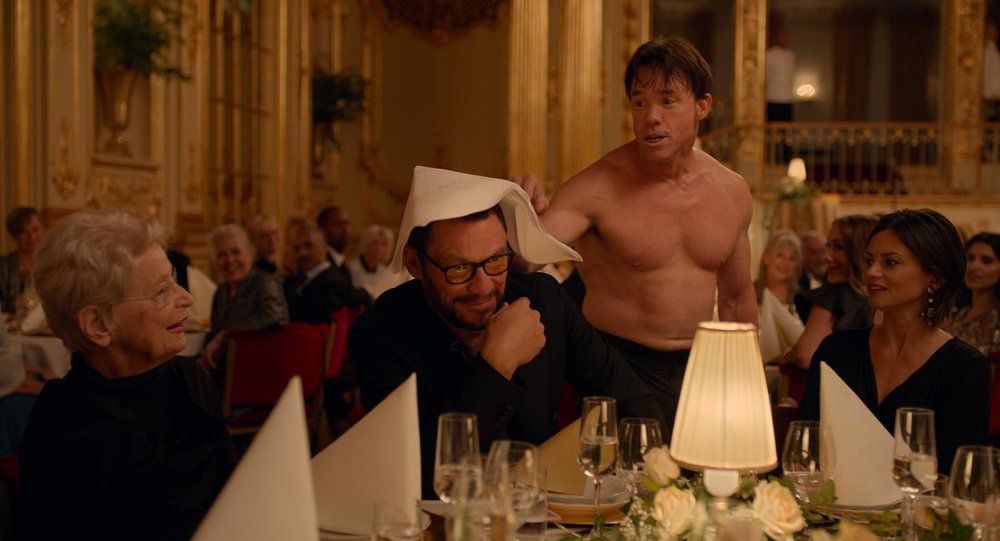 One of the late additions to the festival this year was Ruben Östlund's satire The Square playing at 12:15 pm. Östlund's impressive one-take short Incident by a Bank played at the festival in 2010 and his feature Force Majeure was one of the highlights of the festival in 2014. The story of an art curator played by Claes Bang who is in a series of escalating situations it also has Elisabeth Moss and Dominic West in roles and the film won the Palme d'Or at Cannes this year. Artist Laurie Simmons' quirky feature drama My Art plays at 12:30 pm with Simmons directing, writing, and acting in the film along with her daughter Lena Dunham.
At 1:00 pm the surfing documentary Take Every Wave looks at the life of surfer Laird Hamilton. The documentary The Halifax Explosion directed by Jennifer Adcock plays at 1:30 pm and it features described video for the visually impaired..
The 1950s set Spanish drama The Queen of Spain plays at 2:00 pm and it stars Penélope Cruz as actress Macarena Granada who returns home after her successful career in Hollywood. Kim Nguyen follows up last year's Two Lovers and a Bear with his drama Eye on Juliet playing at 2:30 pm. The local dark comedy You Ruined Our Life! from writer / director Iain MacLeod (whose quirky Your Money or Your Wife was at the festival in 2015) is playing at 3:00 pm. The story of a man in his 40s visited by a 12-year-old version of himself from the 1980s who has ideas about how to get his life back on track.
Christine McLean's documentary The Girls of St. Mary's is on at 3:15 pm and it looks at the life of three Maliseet teenagers from the St. Mary's First Nation. Hugh Gibson's documentary The Stairs plays at 4:00 pm and is about three people who survived being on the street in Toronto's Regent Park and how they help others. A documentary double-bill is on at 4:15 pm with Free Reins and Jen's Book Launch. Free Reins is directed by Jackie Torrens and it's about Patty McGill of Hinchinbrook Farm. Jen's Book Launch is about Jen Powley launching her book Just Jen: Thriving With Multiple Sclerosis and it's directed by Alan Collins and Chuck Clark. An Iranian film is screening at 5:45 pm with Ava, directed by Montréal-based and Tehran-born director Sadaf Foroughi it's a character study of a young woman trying to fit in at school and with her family in Iran.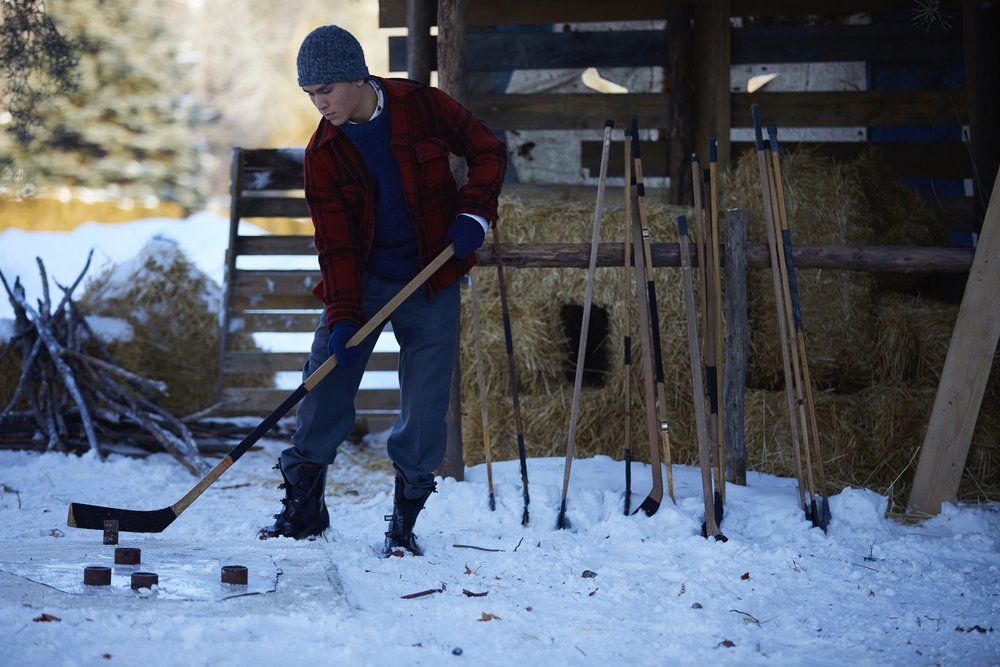 Playing at 6:00 pm is an adaptation of Richard Wagamese's novel Indian Horse, which is about an Ojibway man taken from his family and placed in a residential school in the 1950s who has a talent for hockey and struggles to deal with his difficult past which could destroy his career. Shorts Program 2 plays at 6:15 pm with some more great short films that are on the darker and more challenging side as they explore human nature.
The 6:30 Gala is the biographic drama Film Stars Don't Die in Liverpool. At 6:45 the documentary Sickboy has two screenings (which are selling out) of the film about how Jeremie Saunders and his friends Brian and Taylor created a popular podcast that deals with the way people view serious illnesses. The Australian drama Jasper Jones, directed by Rachel Perkins shows at 7:00 pm. Based on the novel by Craig Silvey, it's a coming of age story and mystery set in the summer of 1968.
The free screening of Bill MacGillivray's Cape Breton drama Life Classes is at 8:00 pm and it is part of the Telefilm 50 series. The film played at the Atlantic Film Festival in 1987. Jamie M. Dagg's dramatic thriller Sweet Virginia plays at 8:45 pm. The Russian drama Loveless is playing at 9:00 pm and it's director Andrey Zvyagintsev's newest film after his dark and powerful 2014 Leviathan. Telling the story of a couple going through a difficult divorce whose young son disappears after one of their fights it promises to be a visually stunning exploration of the soul.
Shorts Program 3 has some animation, drama, science fiction, and comedy with a focus on the more human elements at 9:15 pm. The 9:30 gala is the dark Canadian comedy Room for Rent. The final screening of the day at 9:45 is Cody Bown's character drama Gregoire about four young adults and the choices that they make.
Sunday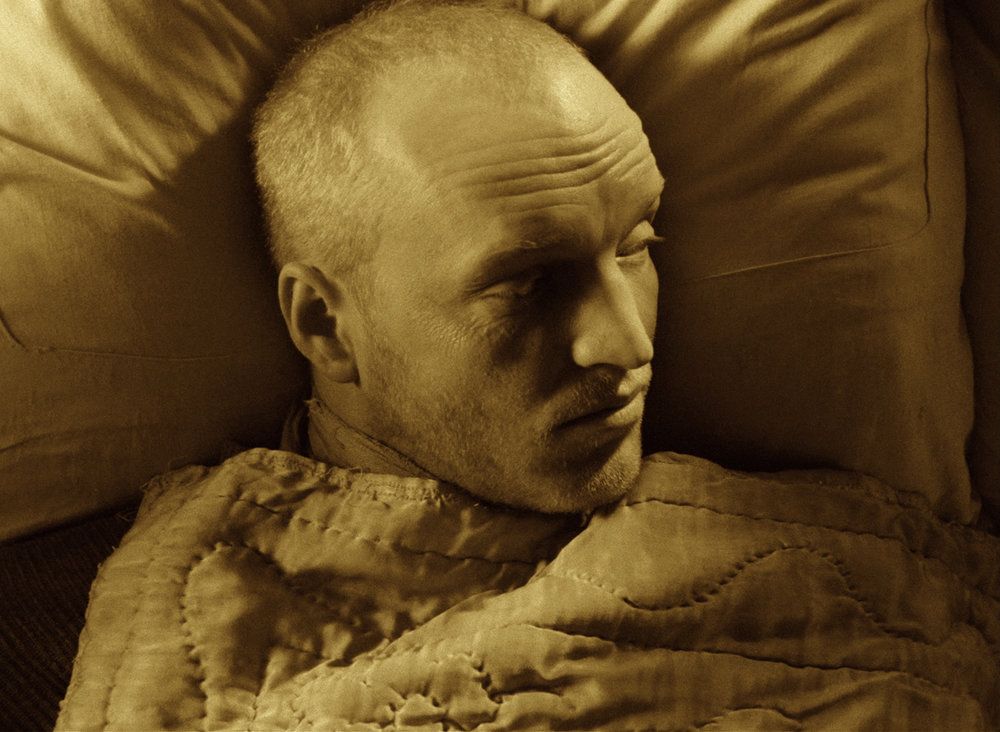 Andrei Tarkovsky's restored masterpiece Stalker is playing at noon on Sunday as part of the Restored! program. Even if you have seen it before, the chance to view it on a big screen will be rare. Also at noon is the Script Out Loud session at the Lord Nelson with Bob Mann and Adam DeViller's screenplay Hustle & Dad performed live by professional actors. Porcupine Lake, Ingrid Veninger's coming of age story about two young women in Northern Ontario during a hot summer screens at 12:15 pm. If you're in more of a documentary mood the film Only 78 looks at the small Nova Scotia coastal community of Gabrus and their struggle to preserve their town.
At 1pm Ali Weinstein's documentary about Mermaids and the people who play them plays at Park Lane at 1:00 pm. At 1:30 pm there is an encore screening of Shorts Program 1. A bold cinematic experiment, Ordinary Days, plays at 2 pm. With a three directors each taking one section of the film telling the story from a different perspective and genre, it's an omnibus film to showcase the talents of Jordan Canning, Kris Booth, and Renuka Jeyapala. The biographical Irish drama Song of Granite plays at 2:30 pm. Directed by Pat Collins, it's the Irish entry for Best Foreign Language film for the upcoming Academy Awards. The Telefilm Canada Script Pitch happens at 3 pm with writers pitching their ideas for films and the $10,000 development prize.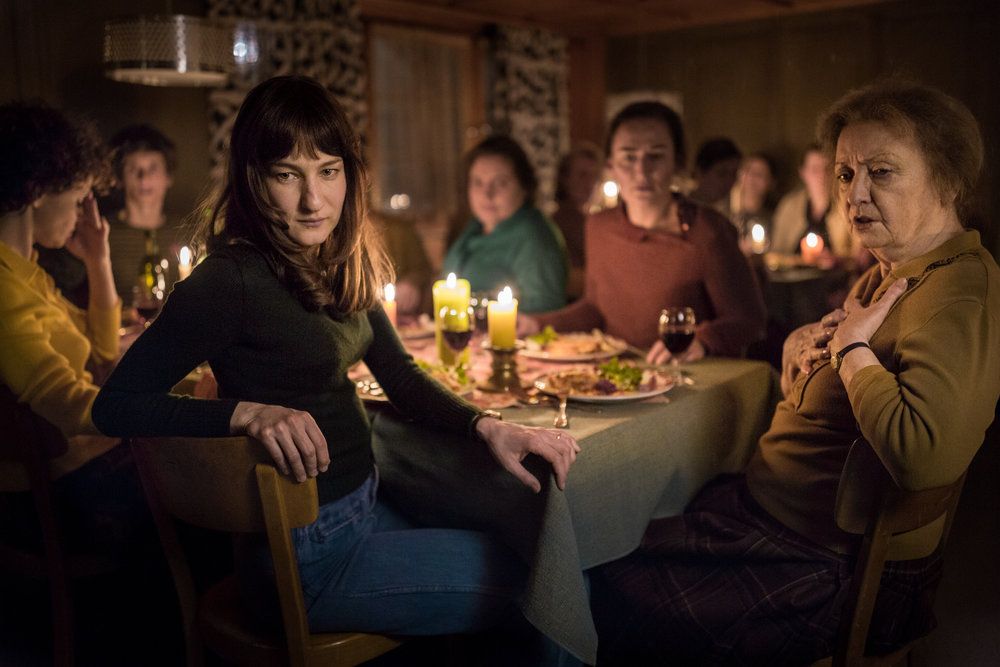 Petra Volpe's Swiss drama, The Divine Order, about women getting the vote in Switzerland in 1971 plays at 3 pm. The drama Mobile Homes screens at 3:15 pm. A France / Canada coproduction directed by Vladimir de Fontenay and starring Imogen Poots, Callum Turner, (who were both in the festival film Green Room) and Callum Keith Rennie in a character drama about a woman drifting from place to place with her boyfriend and young son. Phil Comeau's documentary Zachary Richard, Cajun Heart plays at 3:30 pm and looks at Acadian identity through Richard's quest to find out more about his family roots. Geoff D'Eon's documentary Body Language Decoded plays at 4pm. At 6pm the drama Mark Felt: The Man Who Brought Down the White House looks at the identity of the mysterious source for much of the information in the Watergate scandal.
Jordan Canning's story of two best friends who reconnect in BC, Suck it Up, is playing at 6:15 pm. At 6:30 pm the Reel East Coast Shorts Gala is playing to celebrate shorts from the region. The animated Chinese drama (and remake of Pulp Fiction) Have a Nice Day, plays at 6:45 pm. With a different animation style than most mainstream films, it looks like a fascinating crime drama with the story told in a unique way.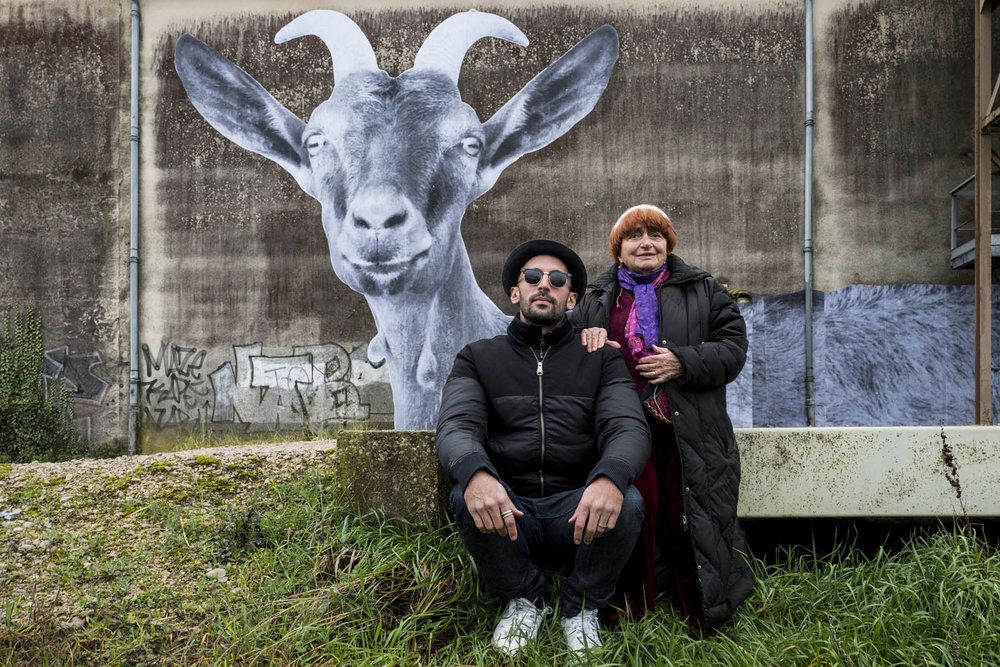 A documentary collaboration between the amazing Agnès Varda and photographerJR, Faces Places playing at 7 pm is a cinematic journey through rural France. It's always exciting to see something new from Varda on a big screen. At 8:30 pm The Sweet Hereafter screens as part of the Telefilm 50 Features series. The world premiere of the documentary Modified, is playing at 8:45 pm is a first-person look at genetically modified organisms and how they are not labeled in Canada.
At 9 pm the Chilean drama A Fantastic Woman is playing. A love story and personal journey of a woman becoming herself, it looks like a beautiful drama from Sebastián Lelio, the director of Gloria. Shorts Program 4 screens at 9:15 pm with a range of short films with dramatic, documentary, and comedic elements. The 9:30 pm Gala is Seth A. Smith's psychological horror film The Crescent and things wrap up for the day with the 9:45 pm screening of the horror film Pyewacket directed by Adam MacDonald who also directed the 2014 film Backcountry.