It's the film awards season again and as the stories and discussions go on, it's important to remember and keep the focus on the films and the people who make them. I've lost interest in the awards over the years as it increasingly seems to be less relevant and shallow in a fragmented world where there are so many films. So I would like to keep the focus on the work and in helping each other discover the great work that is out there.
Overall 2018 was a good year for films. While it seemed like a slow year, there was some great work from newer and older voices. I continued to seek a gender balance in what I chose to see by viewing 50% films directed by women and I also made an effort to watch a lot of stuff that I hadn't watched before. I watched 504 films in 2018, mostly features, and I logged and wrote at least short reviews for every film on Letterboxd.
The rules I follow for making up my best of the year list is that I have to have seen the film in the calendar year. That excludes many great films that don't manage to play near me that year. But there have to be rules or it would never end as lists would constantly be updated. So this list was made in 2018, based on what I saw in that calendar year.
Here are my favourite 20 films of the year.
Annihilation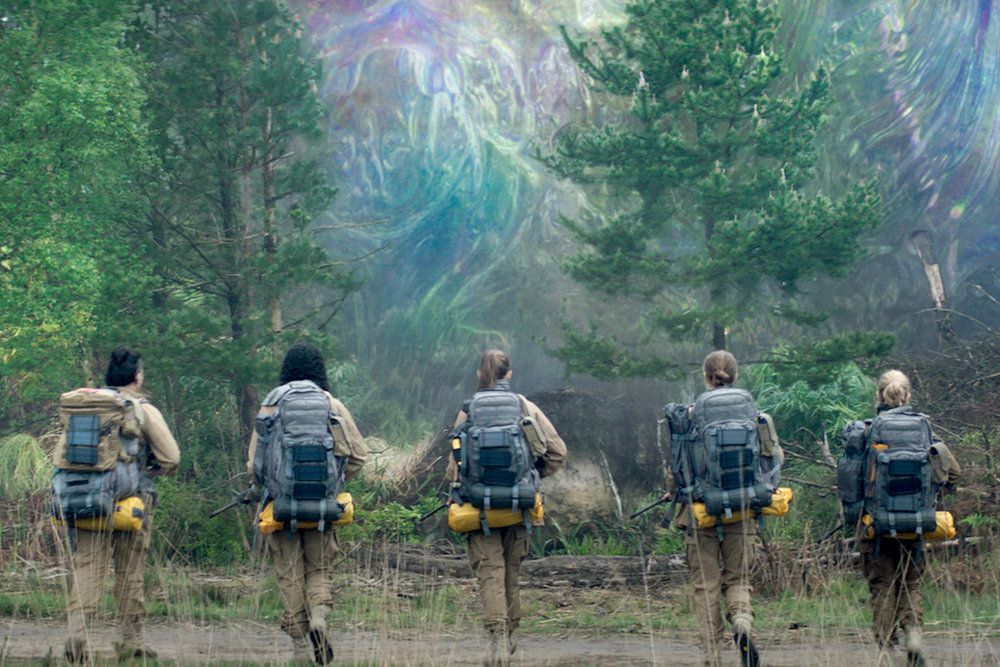 Alex Garland's adaptation of Jeff VanderMeer's novel was the first film that I added to my list and it stayed there throughout the year. I was so glad to have seen it in a theatre on a big screen as it's truly cinematic and immersive. With Rob Hardy's stunning and precise cinematography that captures the strange details of a world that is recognizable yet strange, it shows us just what we need to see. A film about identity and loss, with some thematic echoes of Tarkovsky, Annihilation kept me engaged and on edge for the entire film. Visually it's impressive with a complex score and sound design that enhance the unnerving nature of the story as we follow the journey of a group of women into an unknown world that is changing around them as it also changes them. It's one of those films that makes you look at the world differently as you leave the theatre and it's one that I will continue to watch and enjoy.
You Were Never Really Here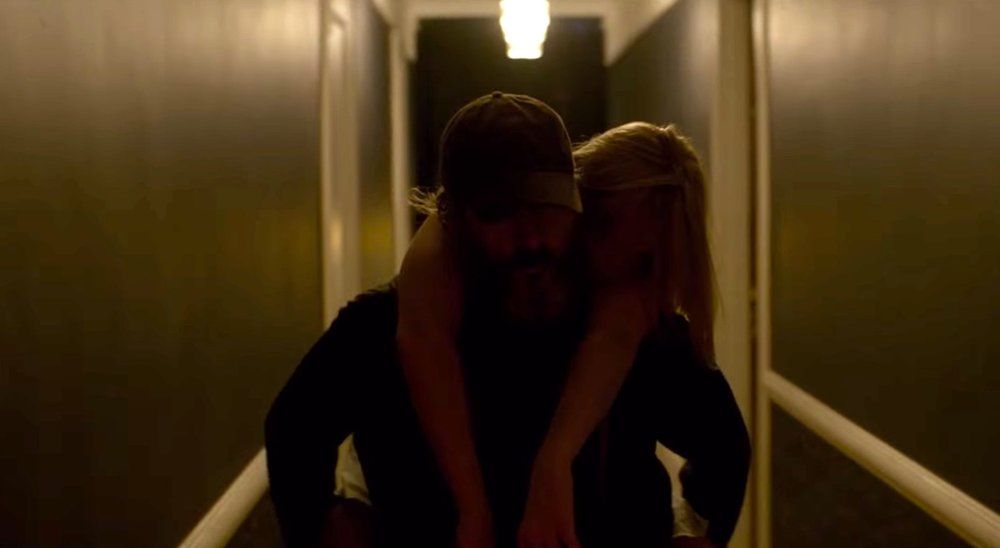 Edited down to the bare essentials, Lynne Ramsay's You Were Never Really Here is built around a powerful and enigmatic performance by Joaquin Phoenix as a war veteran haunted by his actions in the past as he deals with his PTSD as a mercenary who rescues kidnapped children. It's dark and disturbing with Ramsay's impressionistic style providing a dark and disturbing glimpse into the mind and past of a traumatized individual. Stunningly shot by Tom Townend, precisely edited by Joe Bini, and with yet another remarkable score by Jonny Greenwood, it's a perfectly crafted film. There are moments of transcendent cinematic beauty combined with a stylized and non-exploitative portrayal of the violence of the story. It's a compact and haunting journey through a personal hell.
BlacKkKlansman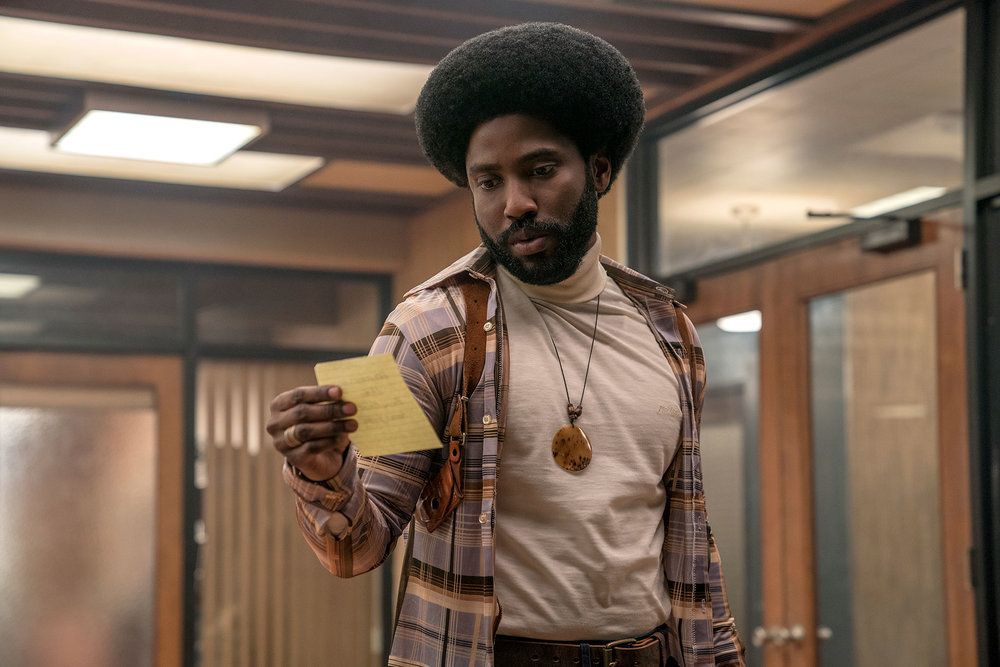 Spike Lee is back with a timely and powerful film that is a historical drama that shows the connections between history and the present day. BlacKkKlansman incorporates his usual stylistic flourishes, fantastic compositions, and pitch-perfect performances it's one of his best films in that it is entertaining, harrowing, and relevant. It's a brilliant combination of some more experimental elements within a traditional historical drama film that builds to a remarkable of unforgettable conclusion that moves the film from history into the present day. Great on every level with everyone operating at the peak of their powers to create a film that will provide insight into the history and politics of America in the late 20th and early 21st century.
Shoplifters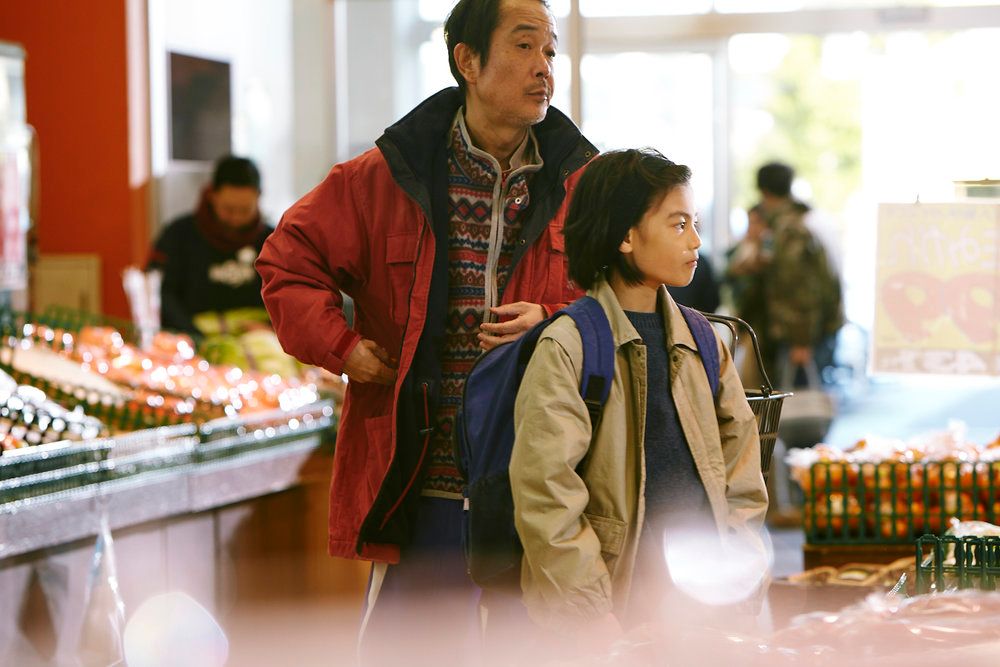 A gentle and perfectly-balanced portrait of a family that is not what it seems, Kore-Eda's Shoplifters is constructed out of human connections as he explores the idea of a family as we learn more about all the characters. I love how the film is patient in building the story and revealing information about all the people we see. The cast is amazing and I loved the journey that they took me on. Humanist and complex in showing people as they are without resorting to too much melodrama as we get a glimpse into the lives of people on the edge of society in contemporary Japan.
Cold War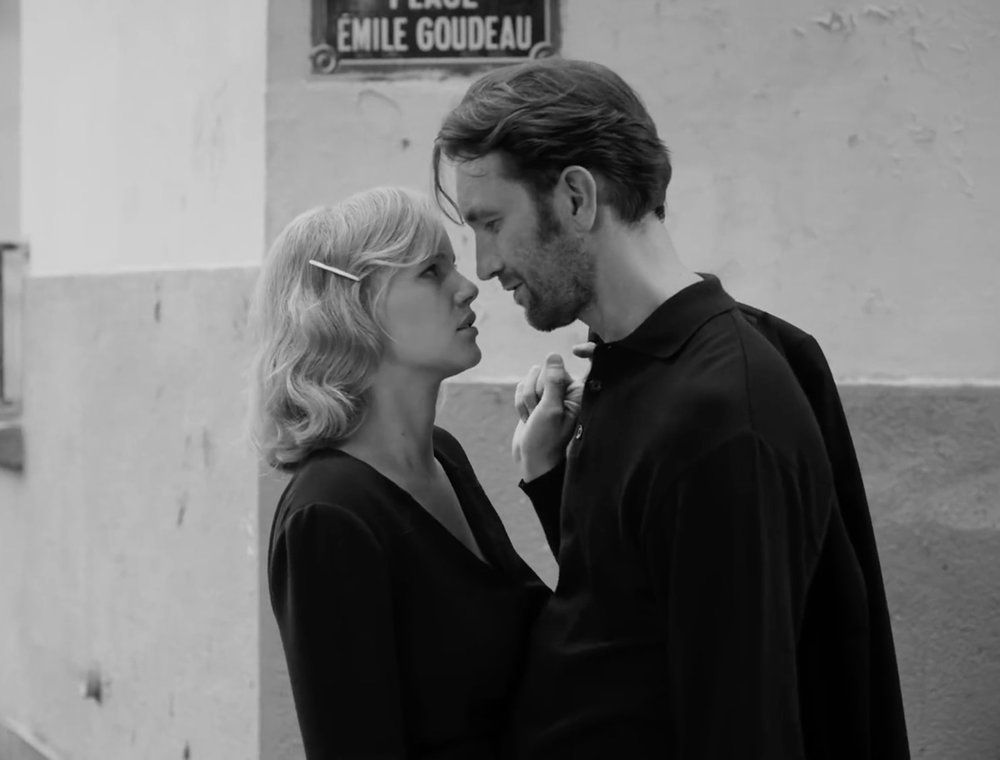 Shot in a gorgeous and crisp black and white, Cold War, is a dysfunctional and darkly romantic love story that shows how a political situation can warp and bend choices and lives of those who live within the system. The crisp and precise sound design blends perfectly with the images as we move through the stages of a relationship in a series of scenes that capture key moments in the lives of the characters as they connect in fleeting ways in post-War Poland. Music is at the core of the film from the first sequence and one particular song is a key motif for indicating the state of the relationship between the main characters. It almost feels like a film made in the early 60s in the Eastern Bloc, complete with the overwhelming sense of dread and inevitability mixed in with moments of human connection. I loved the sparse nature of the narrative as the film moved from scene to scene in a subjective and elliptical way.
Let the Sunshine In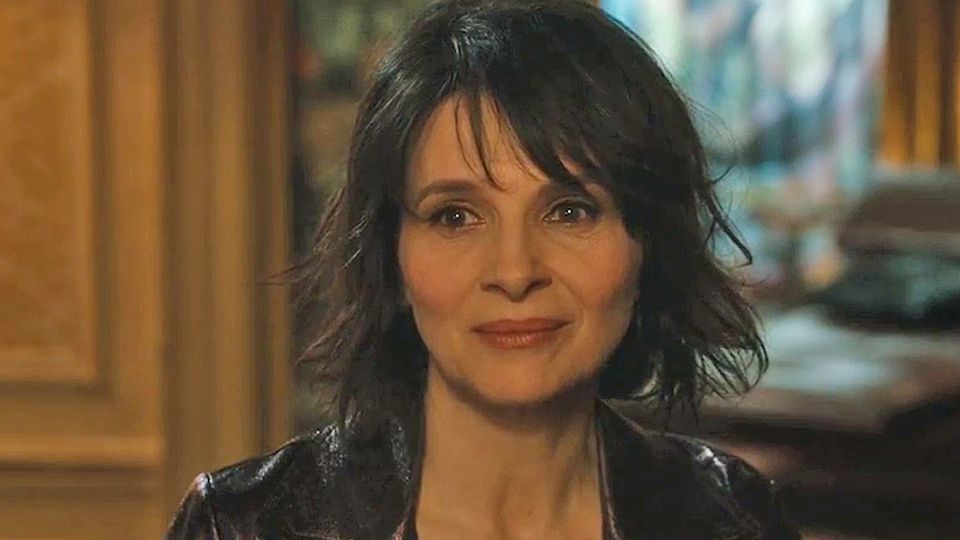 Claire Denis centres her film Let the Sunshine In around a luminous Juliette Binoche as a divorced woman looking for love in Paris. At once a sophisticated parody of romantic comedies with a dark core, it's complicated and fun and as with most films by Denis, there is a lot going on that stays with you well after the credits roll. Nobody uses music better than Denis and she cleverly uses music in scenes both with and against the tone to create yet another memorable set piece with dancing and music. I love how Denis embraces ambiguity and resists explanation and simple characters.
Sorry to Bother You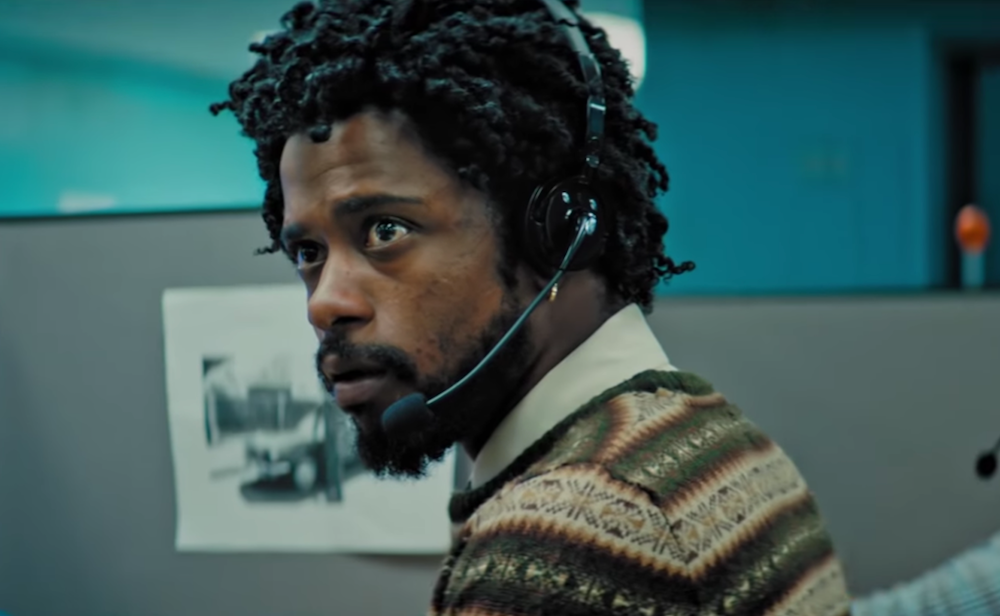 Starting off as a slightly goofy satire of corporate life Sorry to Bother You gets a lot stranger and darker as it progresses. With a fun visual style and infectious energy, Boots Riley's approach is part Spike Lee and part Michel Gondry to create a film that sticks with you as you try to figure out what you just saw. It's great to see a film that brings the fierce and uncompromising energy of late 60s and early 70s radical filmmakers into a contemporary context in a film that is comfortable with itself and uncompromising.
Happy as Lazzaro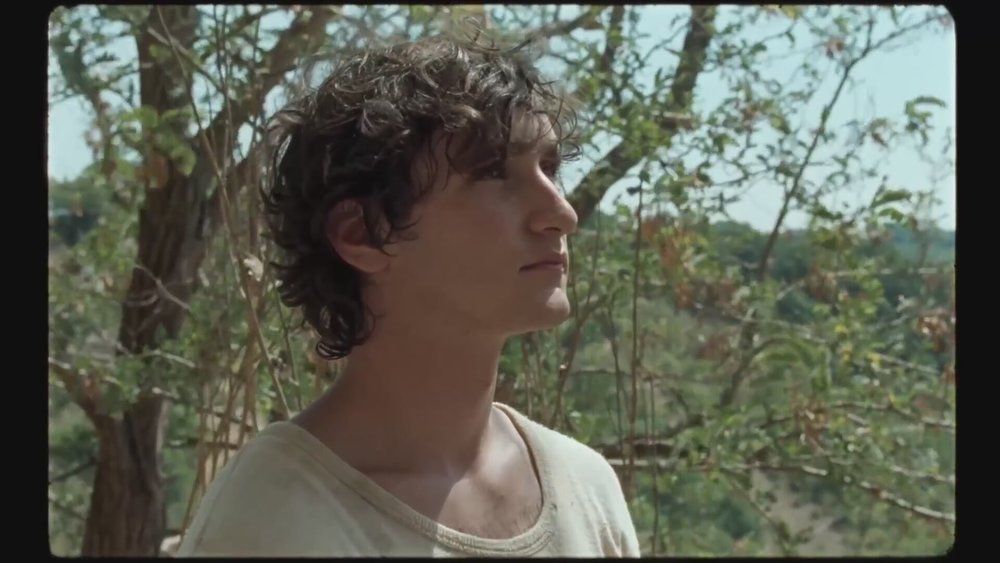 A truly wonderful film that was delightful to watch without knowing anything about it. Happy as Lazzaro is an Italian film that starts in one way and then has a truly brilliant shift that elevates it into something else completely. Alice Rohrwacher crafts a portrait of rural life in Italy in a way that is timeless and contemporary and with Hélène Louvart's stunning 16mm cinematography it's one of the most beautiful films of 2018. This could be part of a new hybrid genre of Italian Neo Magic Realism and it resonated with me like a musical note hanging in the air after the orchestra stops playing.
The Tale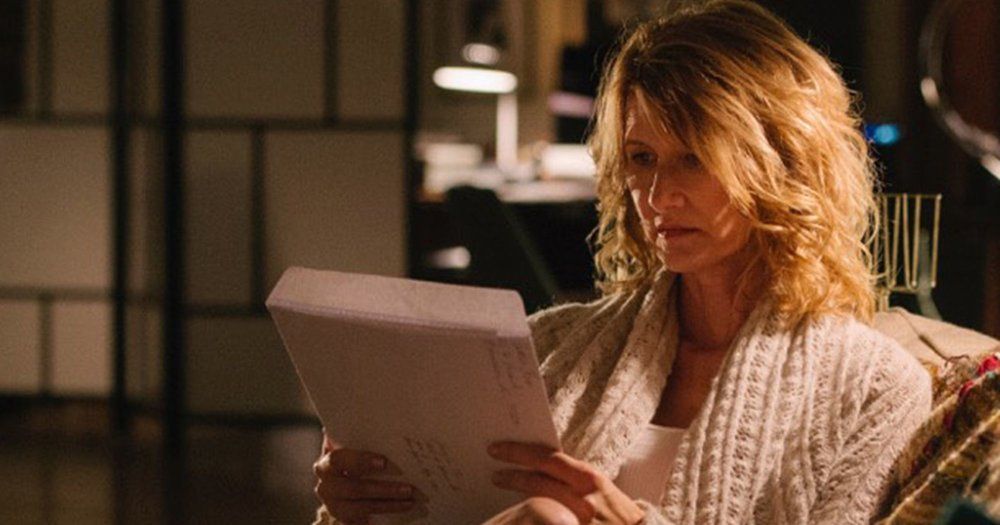 Documentarian Jennifer Fox creates a compelling drama with The Tale as she examines incidents in her own life that she suppressed. A harrowing story of abuse and how trauma can be suppressed and hidden. Laura Dern is amazing as usual and the construction of the film mirrors the journey of the main character as her perception of the past changes and we start to understand something that is closer to the truth. An exploration of the power of a narrative to reveal or conceal elements of our lives.
Mission: Impossible — Fallout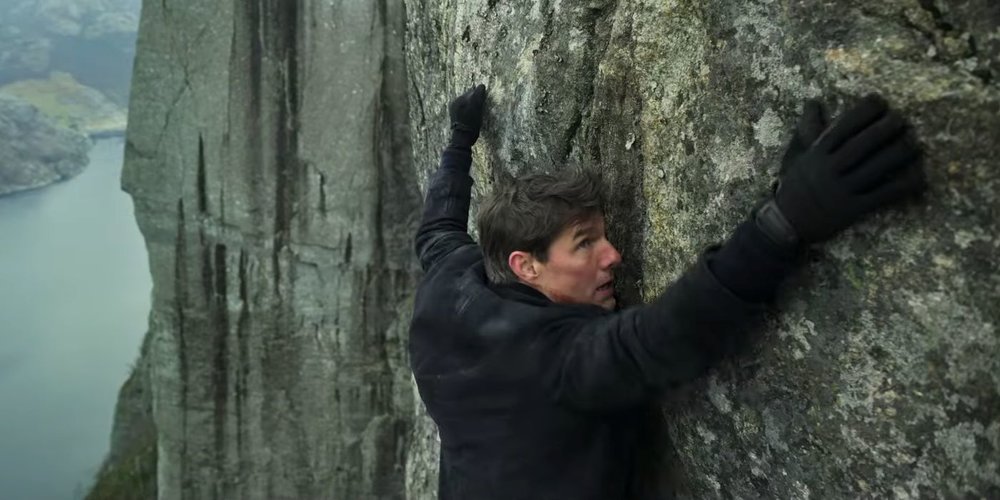 The Mission: Impossible series loops back on itself and becomes a little bit reflective with Fallout as threads from the series are brought together to examine some of the consequences. But it's just a way to add a bit more interesting drama onto another series of impressive action sequences. The true pleasure of the films is watching Tom Cruise perform the stunts and with Christopher McQuarrie's skilled direction and Rob Hardy's cinematography it's gorgeous to look at every frame of the film.
Hale County This Morning, This Evening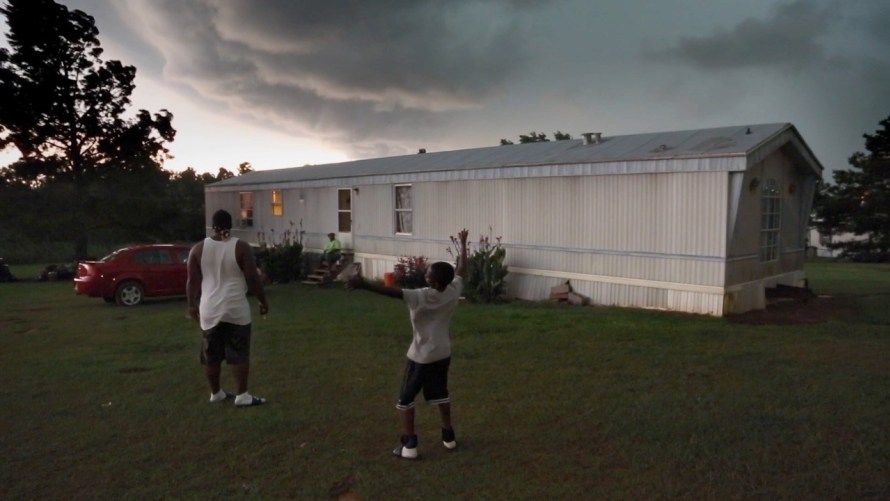 A documentary that works in an abstracted way with footage from over a number of years in a portrait of a community. RaMell Ross' Hale County This Morning, This Evening is a film that demands attention at the beginning as we see images that connect visually and over time we start to recognize people and the stories emerge. This is confident and bold filmmaking that pushes the boundaries of documentary and shows the potential of the medium.
Transit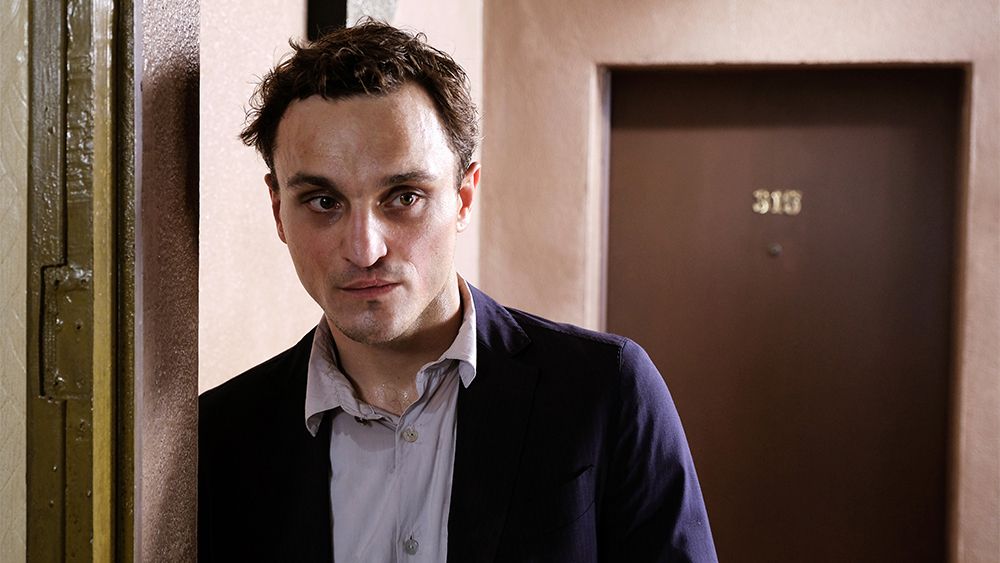 The followup to German director Christian Petzold's 2014 masterpiece Phoenix, his latest film Transit is a riff on some of the same ideas. Based on a wartime novel by Anna Seghers from 1944, Petzold keeps all of the situations intact, but brilliantly sets it in contemporary Marseilles. This cognitive dissonance makes it startlingly relevant and adds a whole other layer to the material. It's a haunting and gripping story of moral choices in wartime that resonates strongly today.
An Elephant Sitting Still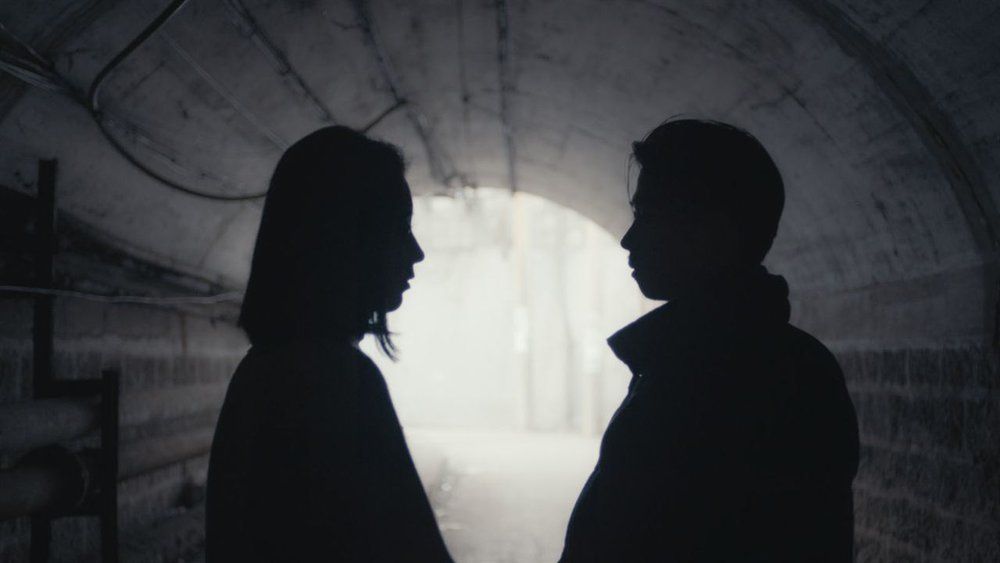 The only feature film from Hu Bo, An Elephant Sitting Still is a quiet and contemplative epic nearly 4 hours in length. Shot in a series of compelling long takes with the camera following characters around, it gradually establishes the locations, characters, and situations and fills in more details. A film from China that was embroiled in legal battles following the director taking their own life, the full version he created was eventually released. It's a startlingly complex achievement as things begin to connect in a way reminiscent of the works of Béla Tarr. It is a long film, but is truly rewarding for those who go on the journey.
The Favourite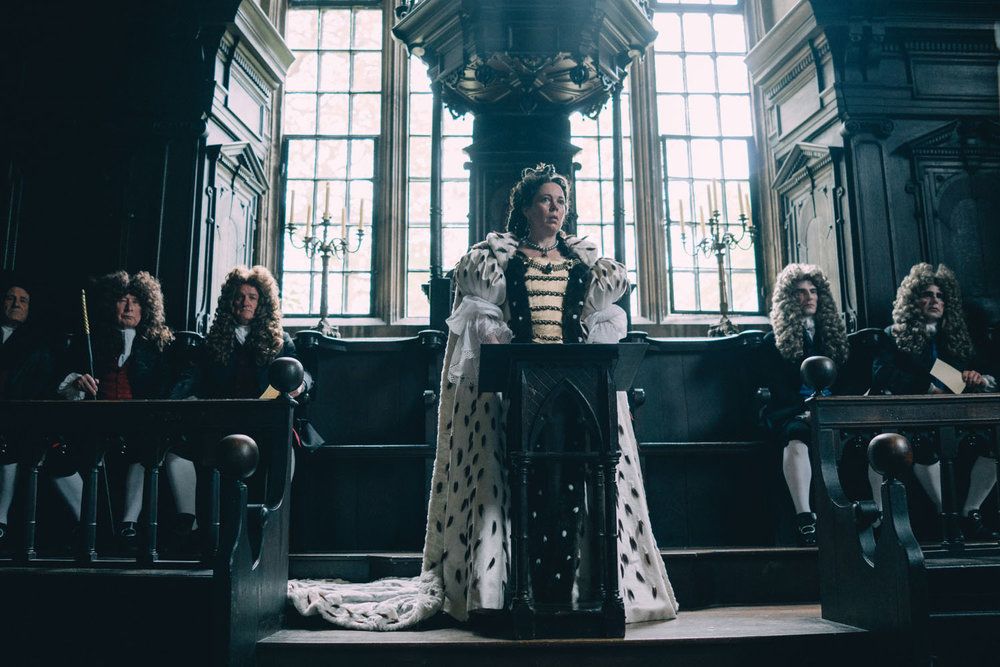 A historical drama from Yorgos Lanthimos is something I wasn't sure about, but with The Favourite he brings his strange sensibilities to the based-in-reality story of Queen Anne. It's the first film where Lanthimos hasn't written or co-written the script but the film, co-written by Deborah Davis and Tony McNamara is still odd and unsettling at times, but less deeply disturbing than the earlier films from the Greek auteur. The cast is great with Olivia Coleman particularly spectacular as the needy and fragile Queen Anne. Gorgeously shot by Robby Ryan with odd shots through fisheye lenses from time to time, it's a darkly funny historical film that is an interesting shift in direction for Lanthimos.
If Beale Street Could Talk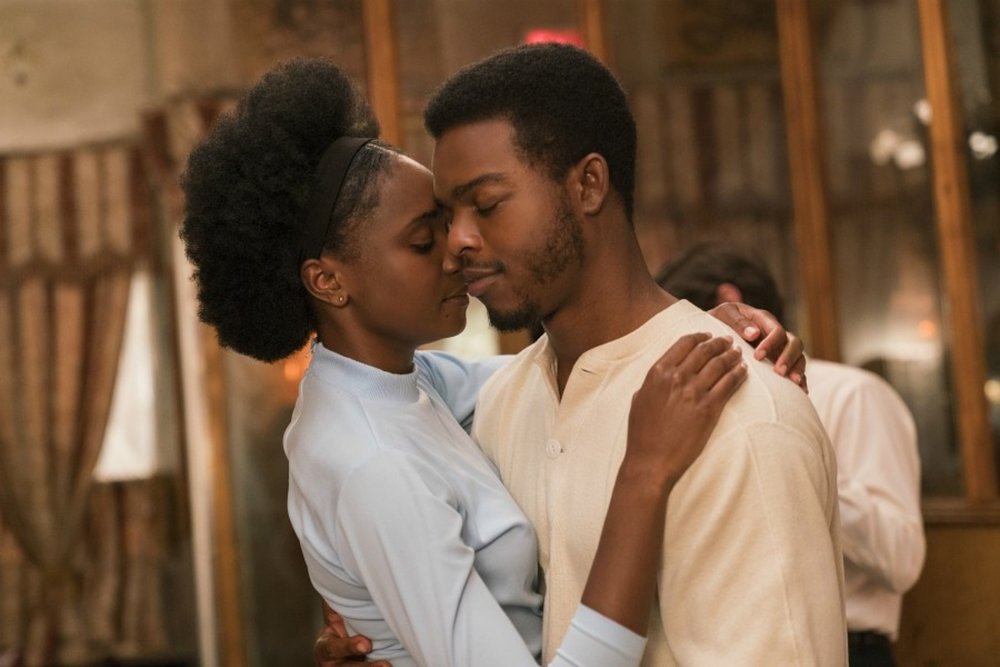 Moving from the formal complexity and melancholy beauty of Moonlight, Barry Jenkins adapts James Baldwin's novel to the screen beautifully in If Beale Street Could Talk. With a structure that jumps around in time with the characters, it's an expressionistic approach that shows us moments between the characters with the plot emerging and connecting as it progresses. The cast is fantastic with a great chemistry between leads KiKi Layne and Stephan James and stunningly shot (as with all of Jenkins' other films) by James Laxton, it's an immersive virtuoso film that is emotional and powerful.
Isle of Dogs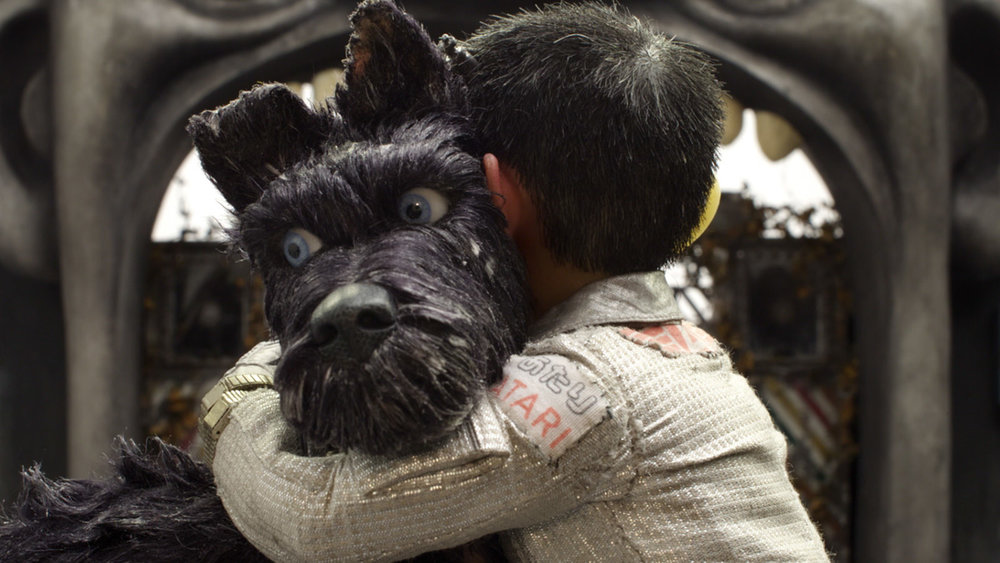 While the fetishization of Japanese culture at first put me off a bit, there is an undeniable and obsessive attention to detail in every frame of Isle of Dogs. Wes Anderson seems particularly well-suited to animation as he populates the frame with so much that I have noticed new things every time I have watched it. The voices are great and the creative and complicated way he deals with language is fascinating and fun. It's the usual collection of oddball characters mixed with some sentimentality and it has sucked me in each time I have watched it.
Eighth Grade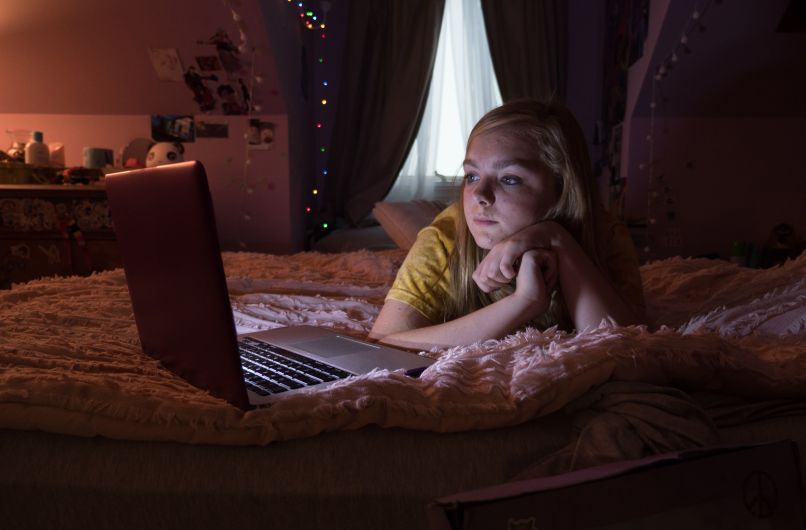 A coming of age story that captures the stresses and anxiety of being in the eighth grade from the perspective of a young woman. With a remarkable and confident performance from Elsie Fisher at the core of Eighth Grade, it's a look at what growing up is like with social media and uncertainty all around. I connected with some of the experiences as I remembered my junior high days as well as being a father. Some truly wonderful moments scattered throughout a film that goes for subtlety and sensitivity in all the right amounts.
Private Life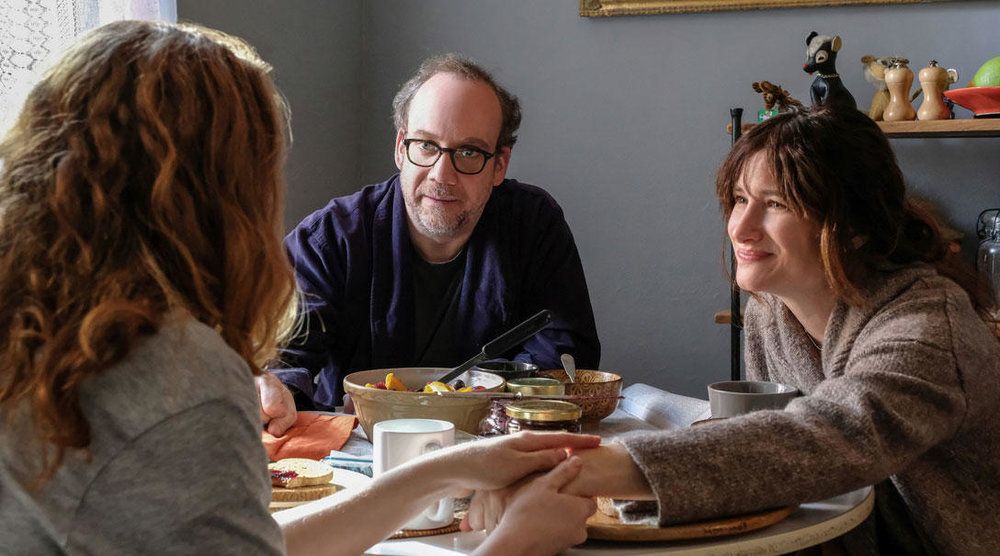 Private Life is a drama written and directed by Tamara Jenkins about a couple dealing with infertility and the stresses it places on their relationship. The cast is amazing and they are great to watch as they deal with a complicated situation. A story that doesn't fall into the traditional Hollywood beats and is grounded, funny, and moving. The confident direction and solid and soulful performances take it beyond what could be a film that illustrates and issue into a film that makes a bigger and bolder statement about happiness and relationships and family. I love a film that doesn't feel obliged to answer every question and fill in all the details.
The Miseducation of Cameron Post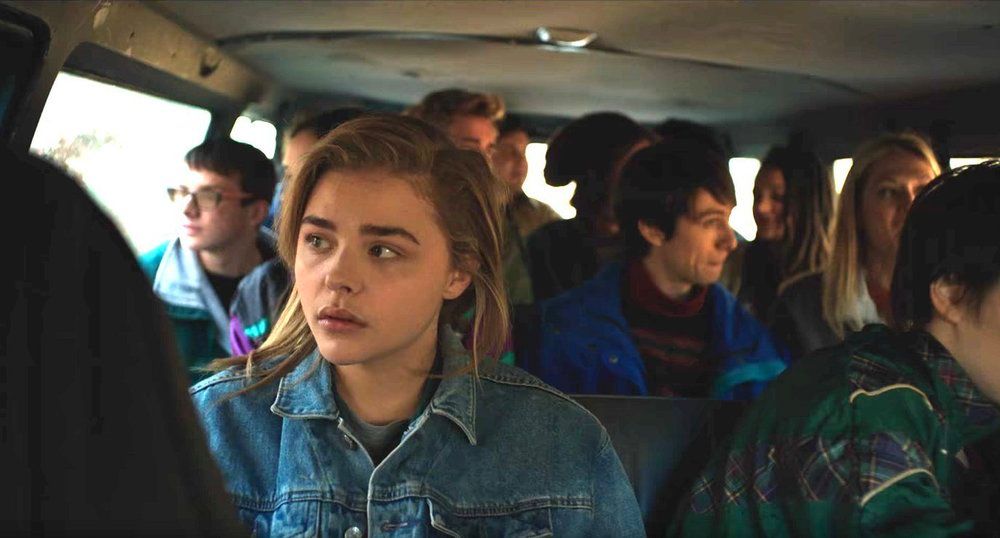 A coming of age drama set in the 90s in a gay conversion camp. Blending dramatic and funny moments with an episodic approach that never feels the need to explain too much or have a lot of exposition. Desiree Akhavan adapts the novel by Emily M. Danforth with skill and grace and The Miseducation of Cameron Post is a great followup to her debut feature Appropriate Behavior. I loved the gaps and the lovely moments of connection and insight between the characters.
The Wild Pear Tree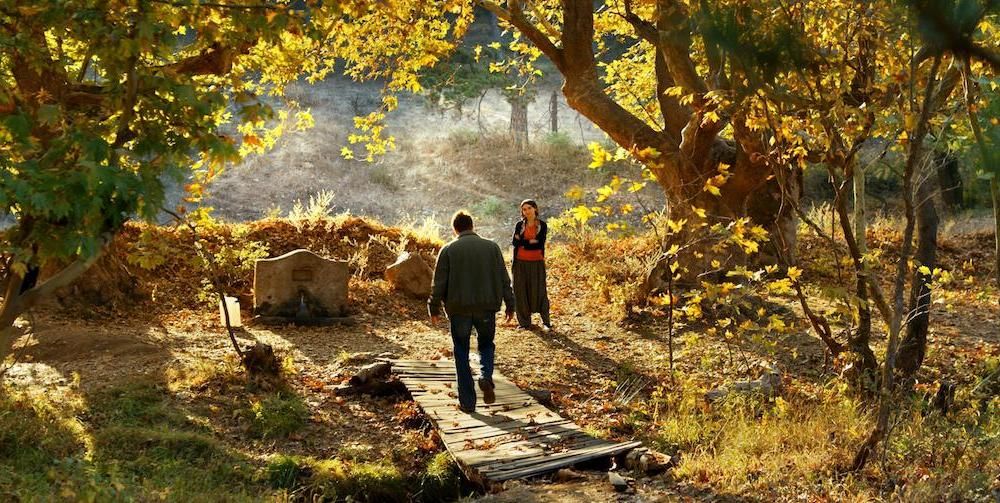 Another family drama from Nuri Bilge Ceylan featuring complicated characters and stunning landscapes, The Wild Pear Tree blends his earlier low-budget videotaped features with the gorgeous vistas of Winter Sleep. The story of a writer who tries to get his book of regional stories published while dealing with the debts of his father and the uncertainty of his own career. With long and flowing takes and long discussions of family history, philosophy, and what it means to be a writer, it's complex and immersive with a sense of melancholy running throughout.