The Atlantic Film Festival is an annual festival that assembles a range of great short and feature films along with the filmmaking community in Halifax, Nova Scotia to celebrate cinema. This year was a very good one and I was able to take full advantage of the screenings and many of the parties. It's the one time of year when you can watch films and catch up with most of the filmmakers from the region. The other great thing is that it usually is the place where some of my favourite films of the year will be seen and today is no exception. Here are 10 of my favourite feature films from this year's festival in the order that I saw them.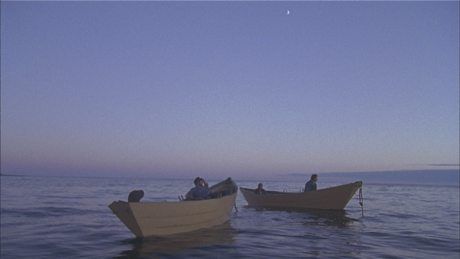 The Disappeared
Shandi Mitchell's feature directing and writing debut The Disappeared poses a challenge in terms of subject matter in that it tells the story of 6 men in two boats, lost at sea. She embraced the constraints and tells a compelling story that was shot on the water to create a moving look at men in an extreme situation that held me through the entire journey. With a solid cast, beautiful cinematography and immersive sound design, it's a timeless story of courage and friendship.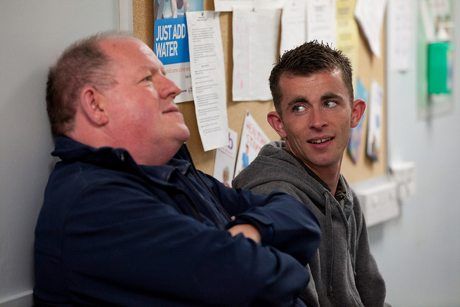 The Angels' Share
The opening film of the festival was Ken Loach's lighter drama The Angels' Share that brings his social realist approach to what ultimately becomes a heist film. With leisurely pace and a fantastic cast it has some challenging dramatic moments as well as a lot of humour. It is ultimately about redemption, friendship, community and how we deal with our past and those we care about as time passes. I saw it twice and loved it both times, especially for the audience reactions the second time.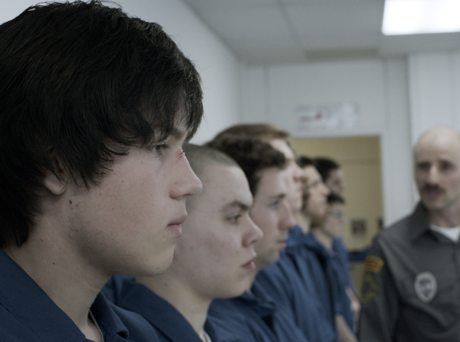 Blackbird
Another promising debut feature at the festival was Jason Buxton's Blackbird which is built around some great performances by a younger cast. Set and shot in Nova Scotia, it is about a teen who faces challenges fitting in at school and in the small town where he lives. A series of misunderstandings lead to the 16 year old being incarcerated and it changes him. It was engrossing and a subtle more subtle and realistic look at growing up in extreme circumstances.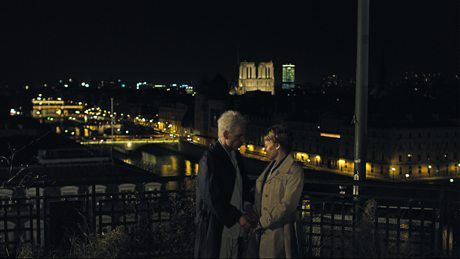 Holy Motors
One of the films that I was looking forward to purely in terms of knowing that it would be different was Leos Carax's Holy Motors. The descriptions were vague and strange with the images I'd seen looking compelling and different. With his previous track record of visually and aurally stunning films that made up for thin stories with their cinematic beauty I was willing to go where he took me. What surprised me was how much fun the film was. It's an episodic film that really is about cinema and actors. One of the fascinating things about the film is how it reinforces that it is a film with actors, but then somehow managed to make me forget about that repeatedly. I would love to see it again on a big screen.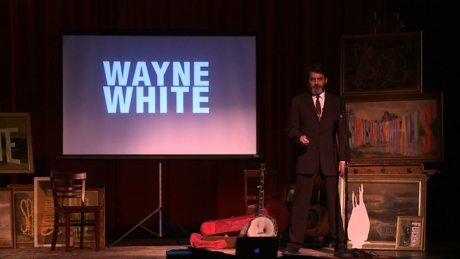 Beauty is Embarrassing
Wayne White is the fascinating subject of the documentary Beauty is Embarrassing. It's always wonderful to find out about someone whose work you know, but never realized where it came from. A grounded and genial person, White takes us through his life and art in a film that had me repeatedly laughing and smiling. From growing up in the south to an art school education that led to working in television with Pee Wee's Playhouse it's fun to follow along with an artist who has a unique voice and joyful perspective on life.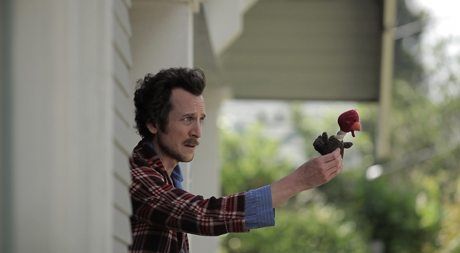 Wrong
Not having seen the director's previous film Rubber, I didn't know what to expect and I took a chance and was very pleasantly surprised by Quentin Dupieux's Wrong which is a surreal and understated film about a man who loses his dog. Shot with bright colours and controlled frames, it has an odd tone that is just a bit off. It never really explains anything, but it was fun to go along for the ride in a slightly unsettling world that reminded me a bit of Visioneers in how it combined humour with a bit of melancholy. Unexpected fun for me.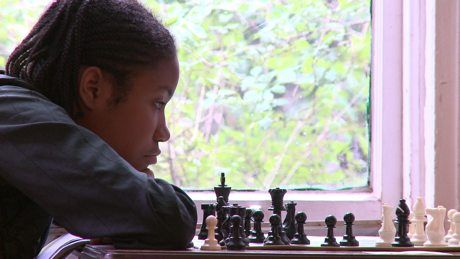 Brooklyn Castle
Starting off a day with a documentary about chess players at a Brooklyn junior high is a pretty good day as far as I'm concerned. The key elements to a great documentary are interesting characters, a compelling story and some technical expertise in terms of filming the story. Brooklyn Castle has all of that and it takes a more understated tone and gives us a fascinating portrait of a range of students at the school who are united by playing chess and it gives us glimpses of the challenges that are faced by the school system in New York. A neat way to combine the personal and political in an entertaining way.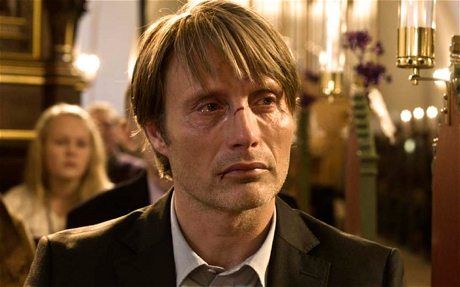 The Hunt
Thomas Vinterberg made a huge impression with the first Dogme 95 film, The Celebration, and while he hasn't been making films following the rules of Dogme, he has continued to create tense, dramatic works with solid casts and a more naturalistic shooting style. In The Hunt he builds the film around a great performance by Mads Mikkelsen as a kindergarten teacher wrongly accused of sexually abusing a student. The dynamics of a small town and personal histories combine in a tense story that was utterly compelling. One of the highlights of the festival for me in a theatre that was packed and silent at the end of the amazing film.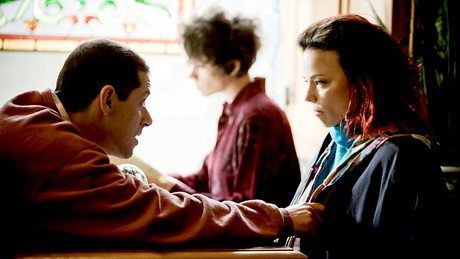 Laurence Anyways
Xavier Dolan follows up his previous two Quebecois films with the slightly heavier, but still visually and sonically-ambitious film Laurence Anyways. Spanning 10 years in the 1990s, it's about a man who transitions to a woman and the relationship between him and the woman he loves. Melvil Poupaud is the man who transitions, but the real star of the film is Suzanne Clément who gives an amazing performance as his lover, Fred. Going in to the film at the end of the long day I was concerned with the longer running time, but the film had perfect pacing and held my interest for the entire time and it was a bit surprising when it was over as it didn't feel too long. With gorgeous colours and compositions in a narrower 1.33:1 aspect ratio accompanied by a great soundtrack, it's a lovely look at a complicated relationship.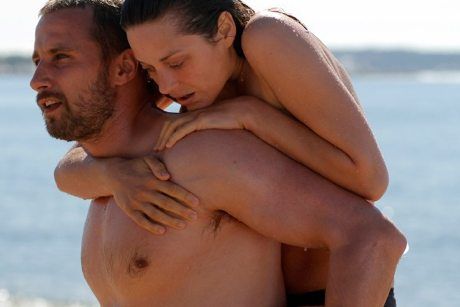 Rust and Bone
It's always good to save the best for the last and the perfect way to end the festival for me was one of my most-anticipated films of the year, which was Jacques Audiard's Rust and Bone, which I knew very little about. Going in without a lot of knowledge is a good thing with Audiard as he usually takes things in unexpected directions. His usual themes of flawed characters in seedier worlds are here, but with Rust and Bone there is less of a criminal underworld and more character and personal struggle. Beautifully shot and acted with Marion Cotillard and Matthias Schoenaerts as the leads, it's emotionally devastating while maintaining hope that carries us through the struggles that the characters face. Great, transcendent cinema that had the audience totally enraptured the entire time. One of my favourite films of the past year.