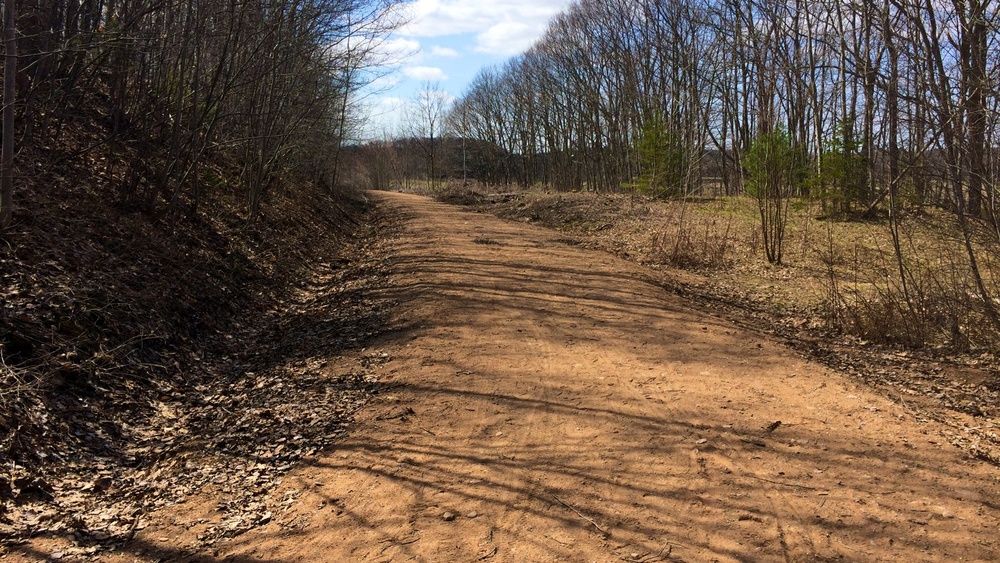 Riding a bike is a lot of fun. You move faster than walking or running, but it is still all under your control. You connect with the world around you and it provides a real sense of freedom and adventure. It's a better way to explore and learn about the world around you. For the past few years my goal has been to bike over 1000 km during the summer and I've been able to meet it. In the first few years it was thanks to a number of small rides at the end of a work day and other, bigger rides. But this year the pattern has shifted with fewer smaller rides and many bigger ones. The other change this year is that there is more exploring and less repetition with routes.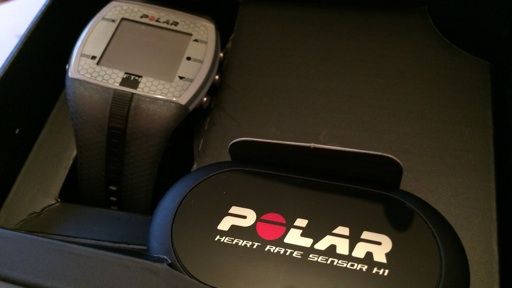 It's all recorded and measured so there are a bunch of stats tracking the routes and speed. Now thanks to a gift from Lift, I have a heart rate monitor (a Polar FT4) so I can track my physical activity more accurately as I ride. That helps a lot especially in staying within a good range of exertion. While I love having the stats, it's not something that is constantly on my mind while riding so the phone is on the back of the bike and there isn't a screen to look at while riding. Some of my favourite rides are ones where it is a round trip without my feet touching the ground at all.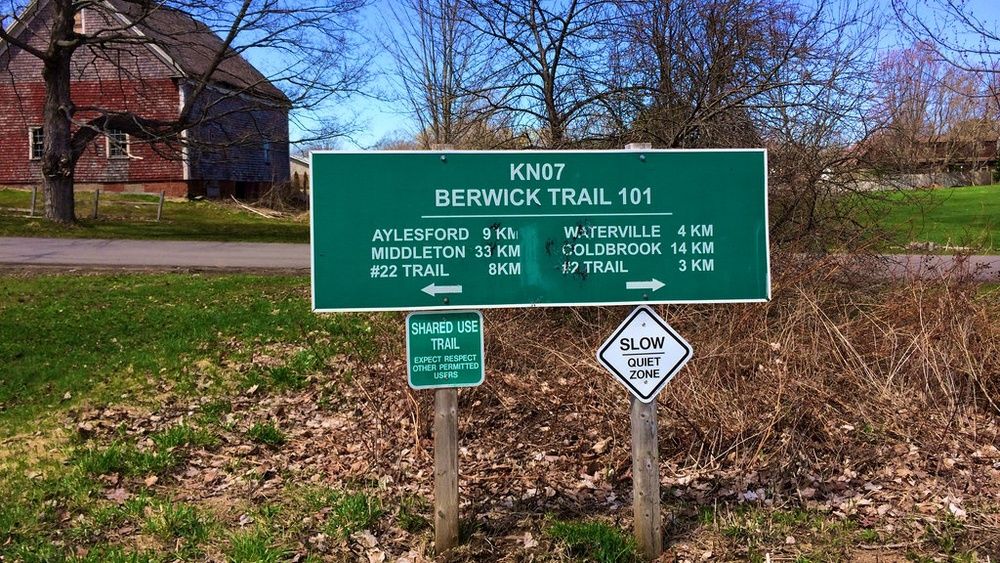 The process for planning a ride this year is simple and usually involves a general destination usually in a different direction or style from the week before. The pattern was established earlier in the year by wanting to find out how far the rails to trails running through Kentville extended. That resulted in biking all the way to Berwick for a 76 km round trip. It also revealed that the trail extended at least 33 km further to Middleton which will be another ride on another day. Starting out somewhere familiar and then adding in unfamiliar branches is a lot of fun and reveals new perspectives on where I live.
My bike is a Brodie Voltage which is simple, solid, and beautiful. A hybrid style bike with thinner tires and no shocks like my previous bike, so it's lighter which makes for faster riding on the road. It's a bit more of a pain on loose gravel and sand, but it's a much better experience. The only modifications are the addition of a bell, and a rear rack for a pannier to hold snacks, a spare tube, a pump, a lock, and other stuff. It's just right. With a bike rack for the car it makes it possible for other excursions for rides like the Aspotogan Loop, a 50 km ride out of Hubbards that features rolling hills and a view of the ocean, or the trails of Fredericton, or Sackville, NB.
One neat addition to my routine came from the book Pedal, Stretch, Breathe: The Yoga of Bicycling by Kelli Refer from Elly Blue Publishing. It's a great little book filled with yoga that makes my rides a lot better. A good way to stay present and feel better while on longer rides and to keep the focus on balance and being in a good place wherever the road takes me.
At this point I've gone 311 km this year which is a pretty good rate and if this keeps up I'll easily surpass the goal of 1000km for the summer, so the real goal is to explore more and pay attention to the world around me as I ride. It's good for the body and soul.