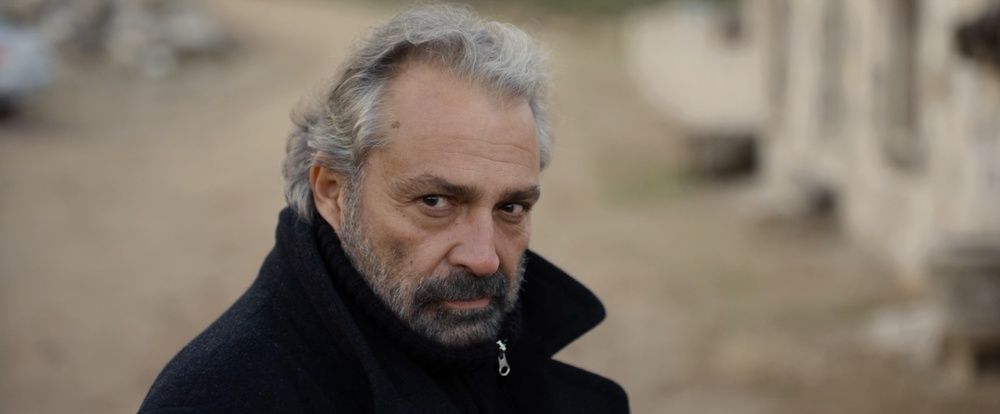 Winter Sleep is a film by Nuri Bilge Ceylan about characters and conversations. While it's a long film, it didn't feel that way. It's remarkable in how it is works through a series of long and perfect scenes filled with uncomfortable moments. It's about a man who is not likeable, and thanks to a boy throwing a rock at his car window, the entire narrative and revelations spiral out from that.
Stunningly beautiful at times with impossible-looking scenes in rural Turkey, it's a world that lives and breathes with a palpable sense of history. The cast is impressive with long takes and subtlety throughout all the performances. Haluk Bilginer plays the central character, Aydin, a former actor who know owns a large castle-like hotel in Anatolia that metaphorically serves as both a shelter and a prison. He is the king of the area, owning land and making decisions that affect all those who surround him and fear and hate him. But he is not unbearable and that is the key point as we see him being charming as well as being infuriating.
Through the interactions we see him trying to figure out why people don't like him, all while seeing him behave in ways that make us realize why he they hate him. One of the beautiful things about the film is in how it takes time to move between the characters to show their lives and relationships and struggles. Each time we see someone another piece of the puzzle fits which results in a complex and human portrait of a community and the relationships that exist within it. The landscapes of the area form a rich backdrop to the stories, but at the core is a marriage that does not work and in the scenes inside we witness the struggles between Aydin and his younger wife, Nihal, (played remarkably by Melisa Sözen) who is dealing with giving up her career and life to live in the isolated hotel with her husband. Aydin's recently-divorced sister, Necla (compellingly played by Demet Akbag) has an extended, but essential argument with him. It is one of the few times that someone honestly and openly talks with Aydin and while quiet and deliberate, it's one of the best scenes between two characters in a film I've seen in a long time.
It's a complex tapestry of relationships and regret that slowly unfolds, becoming more compelling and heartbreaking as it goes. We're immersed in this world that is part realist drama and part Shakespearean tragedy set within a melancholy landscape that stays with you for days.