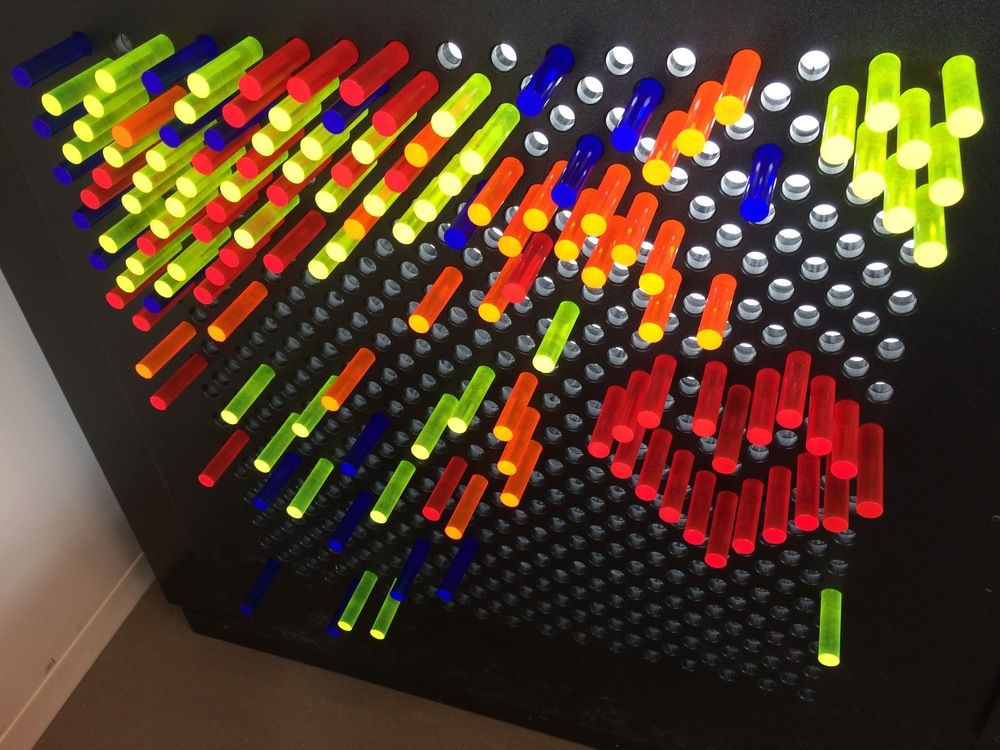 The past couple of years the Connected Learning MOOC (Massively Open Online Collaboration) has been conducted by Educator Innovator and the National Writing Project. It's a sprawling, fun collection of educators who spend six weeks connecting, making, sharing, and reflection about education and themselves in six cycles of making stuff. It's on this year and the first cycle is to "Unmake an Introduction." One of the things I want to do this year is to make more and think less, so I'm going to start right away with the first cycle.
The strange thing about this summer and the approaching Fall is that for the first time in over two decades I won't be teaching because I'm taking a Learning Leave from the Nova Scotia Community College where I teach. The plan is to research and reconnect with the filmmaking community that I'm from. The form that will take will be blog posts, a podcast, an email newsletter, and some videos that I'll be producing. It's a chance to use the skills that I teach to share what I learn. Today was the first day of my summer vacation and #clmooc is the perfect way to start this journ.
How do we portray who we are when we introduce ourselves? We construct ourselves by what we share and others construct us from those parts that we share. We find patterns and connections, similarities and differences, and have little identifiers that help us remember who they are. For many people via Twitter, I'm the person who tweets about having oatmeal every morning. For my learners, I teach them about making films. For my family I make Dad jokes and love cooking and watch a lot of films (usually at least one a day).
All these things are part of who we are and one of the neat things about knowing people for a longer period of time is the wonder of discovering new things about them. It's fun to share things that don't fit into the expectations that we have built up through conversations and experiences with them. So how to make an unconventional introduction?
I'm going to make a couple of lists, one for songs (that you can listen to), and one for films (that you could hopefully watch or have watched) and I'll lightly annotate them to provide some context and that will hopefully help you figure out a bit more about who I am.
Songs
Colin Stetson and Sarah Neufeld - The Sun Roars Into View

One of the newest songs I've started listening to from an artist I discovered a couple of years ago when I saw Colin Stetson at Sappyfest. He plays various saxophones using a circular breathing technique to create a mesmerizing sound.

Basia Bulat - Wires

Basia Bulat has a beautiful voice and amazing songwriting skills that always connect with me. She's written some of my favourite songs and I was lucky enough to see her last year at Sappyfest.

Old Man Luedecke - Proof of Love

Another Sappyfest discovery has been Old Man Luedecke, who is not that old, but is a great singer-songwriter in the tradition of Woody Guthrie. I was lucky to meet him years ago and he's a grounded man with a gift for telling a story through song.

Julie Doiron - The Life of Dreams

One of the founders of Sappyfest and another singer-songwriter, Julie Doiron has a self-deprecating quality that is an integral part of her music and writing which is personal and beautiful.

Soronprfbs - I Love You All

The only performer on the list that I haven't seen live, but a song from a film that I deeply love, performed as part of the film Frank, by a band formed from the actors in the film with Michael Fassbender providing the vocals.
Films
Frank - Lenny Abrahamson

Forming a connection with the music list, Frank is one of my favourite films of the last few years. It's about the creative process and relationships and tensions between artists. Dark and sad and beautiful, it's a film I've watched many times and will watch many more.

Beauty is Embarrassing - Neil Berkeley

A fun documentary about artist Wayne White who defies categories and has had a unique and wonderful career as one of the co-creators of Pee Wee's Playhouse and continuing to explore things that interest him.

Stories We Tell - Sarah Polley

One of my favourite documentaries and a deeply personal film made by Sarah Polley where her siblings and family talk about their late mother who was an actress. Brilliantly constructed and powerful, it's a film that pushes the boundaries of the documentary form to make a lasting statement about family and how we build meaning through the stories that we tell about our lives and those we love.

35 Shots of Rum - Claire Denis

Another fearless filmmaker who pushes boundaries, Claire Denis will explore almost any topic, but with 35 Shots of Rum the core story is about a father and daughter and their relationship. The performances are extraordinary and complex in a gentle film.

Somewhere - Sofia Coppola

An understated and casual film about an actor who deals with his daughter after being relatively absent from her life. A simple story with autobiographical overtones, Somewhere has improvisational elements and at times feels almost like a documentary.
Those are some fragmentary elements that hopefully give a bit of an introduction to me. The more I think about these lists the more things I want to add or change, so I will get this done so I can make more stuff and see what the other members of the #clmooc experience this year are making too.