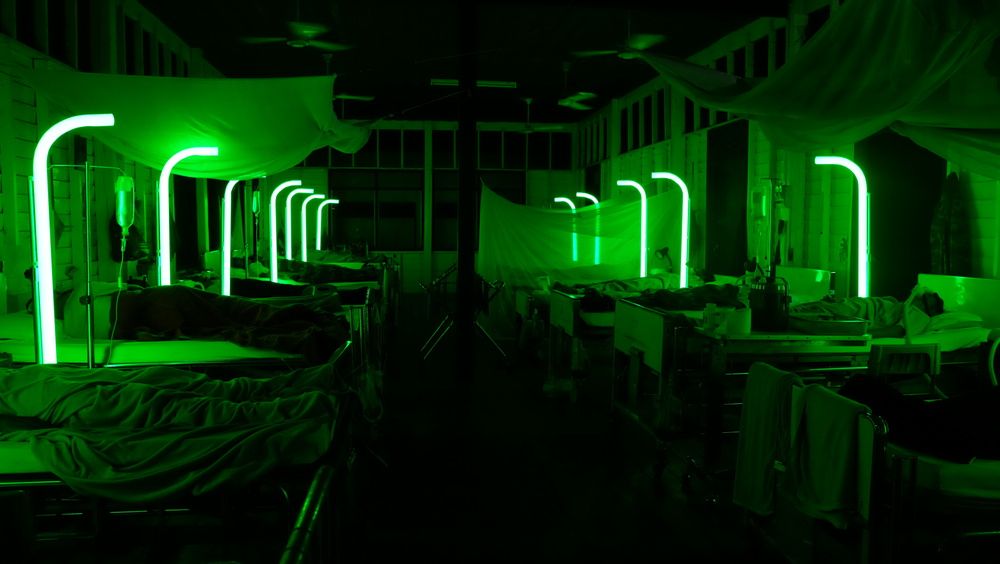 While for most of the non-festival-immersed world, it's a weekday, but the Atlantic Film Festival has a day full of films to see. Monday has no galas, but there are shorts and documentaries if feature-length fiction isn't your thing. If fiction is your thing, Monday looks like one of the best days of the festival with international, Canadian, and Atlantic films to see.
Monday, September 21
Monday has a diverse range of films and if you want to start off with something unique you can't go too far wrong with Apichatpong Weerasethakul's latest film Cemetery of Splendour (Rak ti Knon Kaen). His feature Uncle Boonmee Who Can Recall His Past Lives was one of my favourite films from the Atlantic Film Festival a few years ago with a poetically beautiful structure, offbeat sense of humour, and meditative pacing. Cemetery of Splendour seems to take a similar approach in telling the story of a woman who watched over a soldier with a strange sleeping sickness in a clinic. If you've seen Uncle Boonmee the way you feel about that film will give a pretty good idea of whether you want to see this new film or not.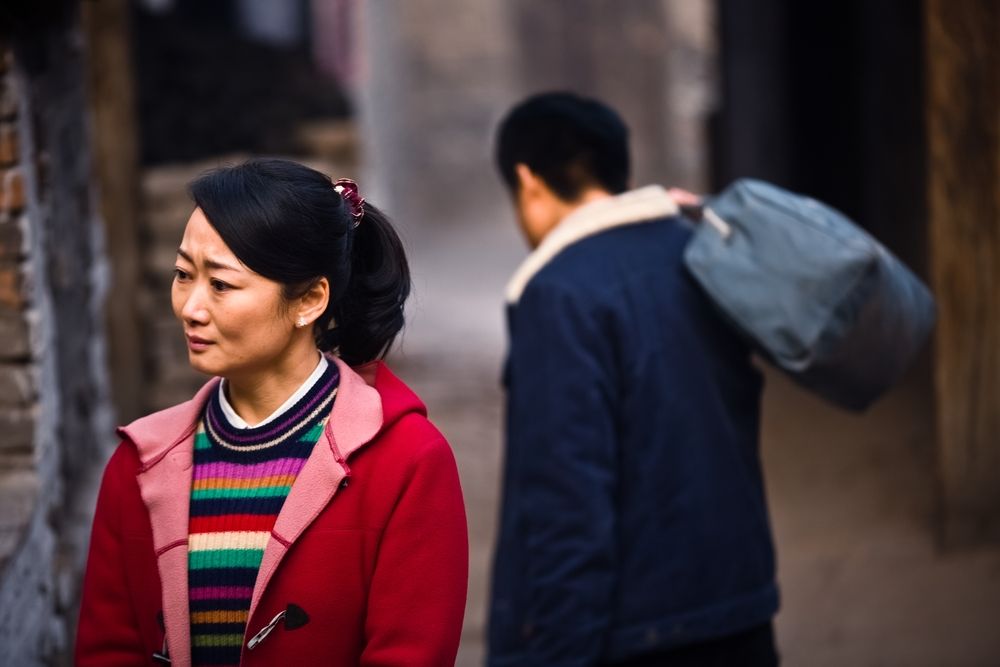 An ambitious film from China, Mountains May Depart is also playing earlier on Monday from director Jia Zhangke. Divided into three sections spanning from the 1990s, to the present, to 2025 it's a family drama about love on a grand scale. His earlier film Still Life won the Golden Lion at Venice in 2006, and his feature A Touch of Sin was in competition at Cannes in 2013. If you want to see the latest work from one of the key figures in contemporary Chinese cinema, this is your chance.
The Lobster is the first English language film from Greek director Yorgos Lanthimos whose film Dogtooth was nominated for an Academy Award. Dogtooth is an odd and challenging film with heavily stylized and flat performances and dialogue. I wasn't sure what to make of the film until a chat with my friend Zack which prompted me to watch his later film Alps and collaborator Athina Rachel Tsangari's film Attenberg. After that journey I was more of a fan of their different approach to cinema. It will be very interesting to see what happens to Lanthimos' approach in working with higher profile actors such as Colin Farrell, John C. Reilly, Ben Whishaw, Rachel Weisz, and Léa Seydoux. The film happens in a surreal future world in The City where single people are transferred to The Hotel where they must find a mate within 45 days or transform into an animal of thier choice and get released into The Woods.
For some more mainstream cinema, Atom Egoyan's latest film, Remember is playing. A revenge road movie with Christopher Plummer as a Holocaust survivor who discovers the Nazi guard who killed his family is still alive in America. With a cast that includes Martin Landau, Dean Norris, and Bruno Ganz it should be a solid drama.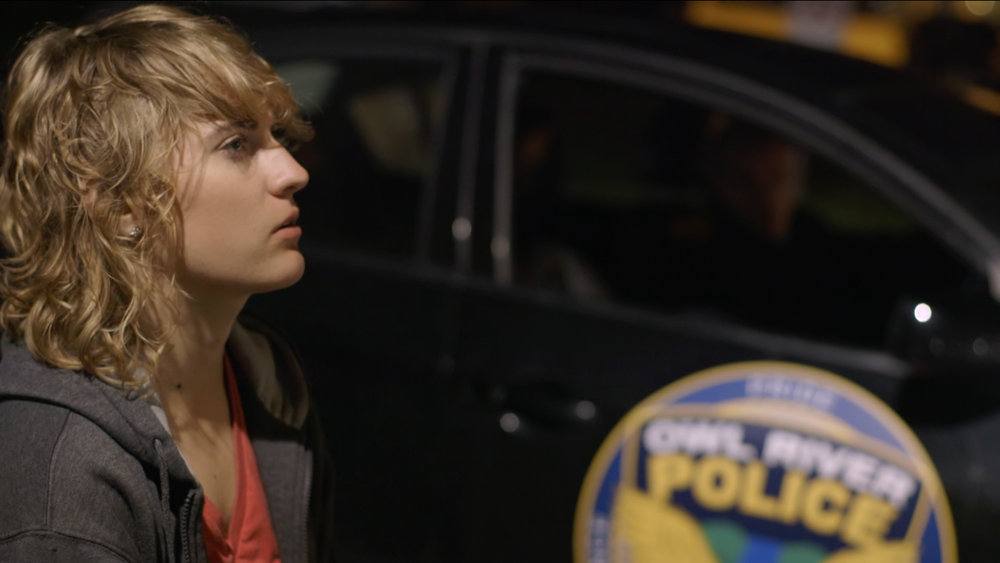 If you're feeling like a comedy and to check out a low-budget feature from New Brunswick, your only choice is Owl River Runners with Danny Thebeau's feature debut directing a script cowritten by Chris Fulton. This is film with a lot of heart and a team that made the most of their resources to bring a story to the screen filled with local talent. The story of Jamie, a young woman in a town that is shrinking who learns that her grandfather ran the biggest pot-ring east of Montreal which dramatically changes her career options.
If music is your thing there is the feature Born to be Blue, a biographical drama about Chet Baker, directed by Robert Budreau and starring Ethan Hawke as Baker. Budreau is revisting Baker after his great 2009 short The Deaths of Chet Baker which starred Stephen McHattie as Chet Baker. Born to be Blue takes a non traditional approach and reimagines the events of Chet Baker's life in the 1960s.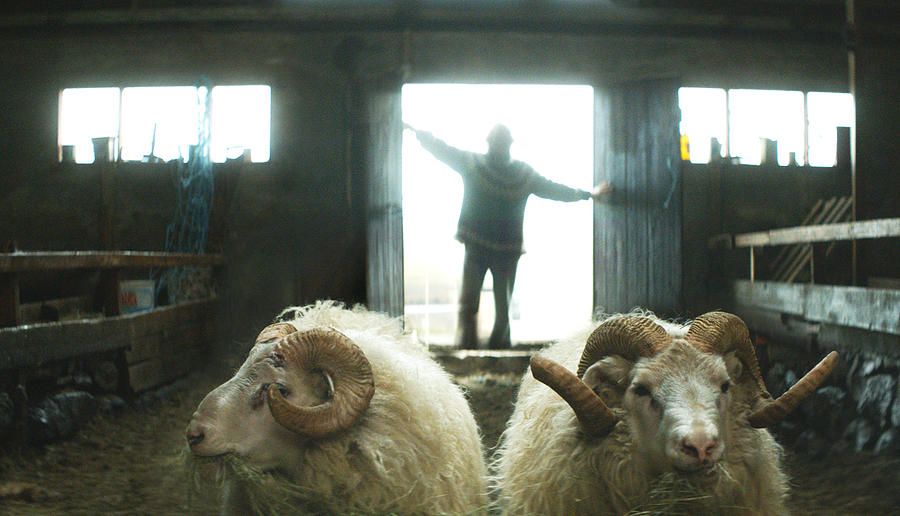 To end your day on an odd note your choice is Rams (Hrútar) an Icelandic film written and directed by Grímur Hákonarson. It's the story of two shepherd brothers who have not spoken to each other in 40 years who face a challenge when a herd becomes infected with a lethal disease. If it is like other Scandanavian films it will have a deadpan sense of humour with unique characters in spectacular settings. Director Hákonarson has said that he was also influenced by the Romanian New Wave, so it should have more elements of realism than some other films from the region.
A dark and gritty drama for Monday night is Rodrique Jean's Love in the Time of Civil War (L'Amour au temps de la guerre civile) which happens in Montreal. The story of an addict in the Centre-sud district and surrounded by people marginalized by society, they find escape through their addictions.