Every year I look forward to the Atlantic Film Festival. A wide range of films is shown along with parties and opportunities to connect and share with people who make films and share a love of film. It's an event that forms the heart of the film community in the region and it's a busy time that is always a lot of fun. I alternate between diving deep into films or socializing. The challenge is there are only so many hours in the day and sometimes attending a party means you'll miss a film, or that in seeing films, you are missing opportunities to catch up with people.
This year I focussed more on the films and saw some great stuff and there was more of a focus on work from Atlantic Canada which gave a good snapshot of the stories that filmmakers in Atlantic Canada were telling. The opening party was fun and a great event to share with friends as a way to make the shift from everyday life into the immersive experience of screenings, discussions, and walking. The festival was heavily concentrated in the opening weekend with films available to see throughout the entire day. That's a good way to get started.
The most surprising thing on the first day was the festival was meeting and talking with actor Udo Kier. He was in the city to work on a project and just happened to stop in at a reception and the opening party. I saw him at the reception and finally built up my courage to go and talk with him at the opening party. He was nice and generous and told me about some of the films he'd be acting in and I'm really looking forward to seeing him in Guy Maddin's Spiritismes which was partially shot in Winnipeg.
I track all of the films I see and during the Atlantic Film Festival I have been tracking things in a notebook, but this year I switched to Vesper for my notes to simplify things a bit more. Those notes are backed up with tracking things through Your Flowing Data as well as Letterboxd (because I'm a bit obsessive in that way). Last year I saw 16 features and 41 shorts and this year my total was 14 features and 47 shorts, so I was up a little bit. Here are some of the films that stood out for me this year.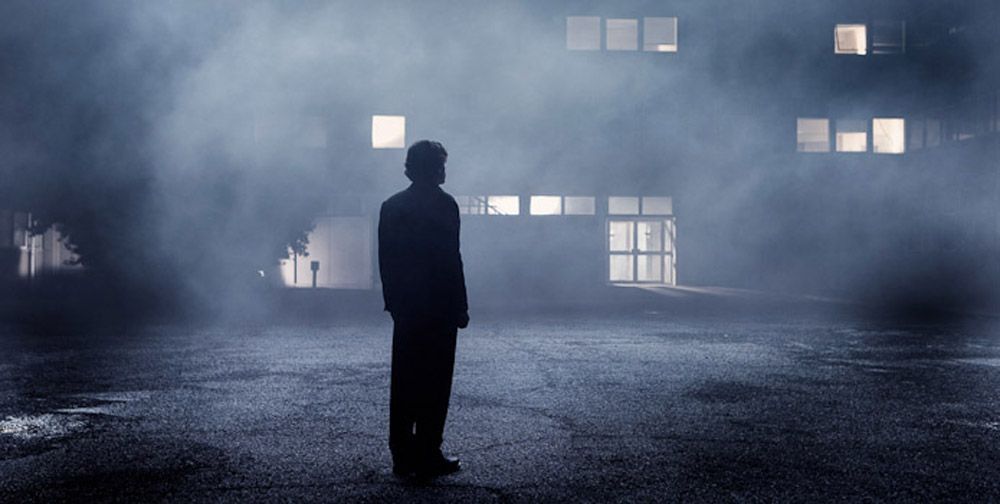 The Double
I've loved everything that Richard Ayoade has directed since I first saw Garth Marenghi's Darkplace which is a completely unique 6-episode homage to 80s tv fantasy / horror tv. With obsessive attention to detail, it's a seamless recreation of television from the 80s, but it was actually made in 2004. His feature film debut, Submarine is a similarly well-crafted coming-of-age story with a French new wave feeling. With The Double Ayoade adapts Dostoevsky into a beautiful and darkly funny film that was my favourite of the festival this year. Initially it looks and feels a bit like Terry Gilliam's Brazil, but it quickly establishes it's own voice with rapid-fire dialogue and confident direction. The film moves quickly and balances the humour with an uneasy sense of things being a bit off. It's a film that I wanted to watch again almost immediately after it ended.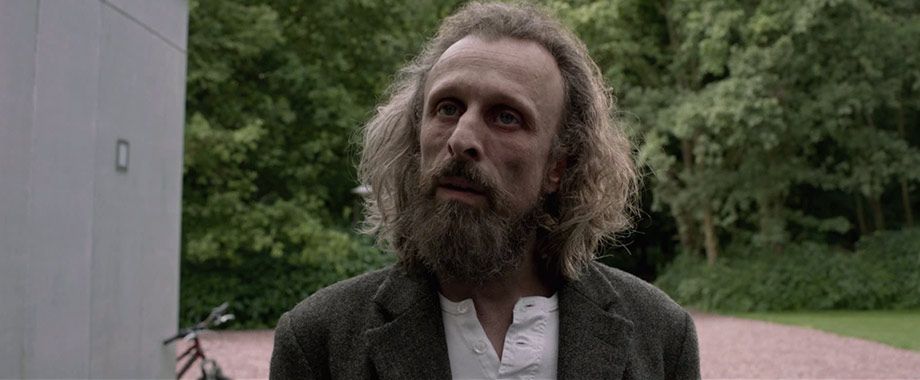 Borgman
Operating in a similar surrealist mode was the film Borgman from the Netherlands. Directed by Alex van Warmerdam and shot in a deadpan and controlled style reminiscent of other Scandinavian surrealist films such as The Bothersome Man and Songs From the Second Floor it serves as a critique of class and consumer culture told in a precise and cool fashion. It was the most unexpected and surprising discoveries of the festival and it is always neat when that can happen.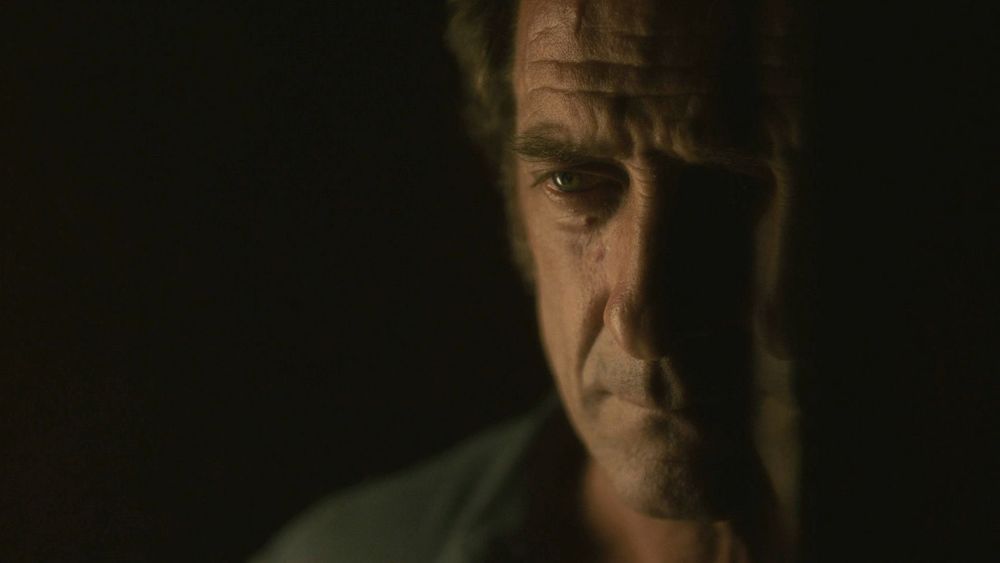 Bastards
At the other end of the spectrum was Claire Denis' Bastards, which was a dark, dark drama with Denis once again superbly balancing all of the elements with her own unique style. Carefully constructed in an elliptical way that gradually reveals more information as everything moves towards a dark conclusion accompanied by songs by Tindersticks and shot digitally by Agnès Godard. Frustratingly mysterious at times, it stayed with me for days with the disturbing images and story bubbling just below the surface. It is bold and uncompromising cinema with Denis and her collaborators pushing themselves and the form in ways that don't happen enough today.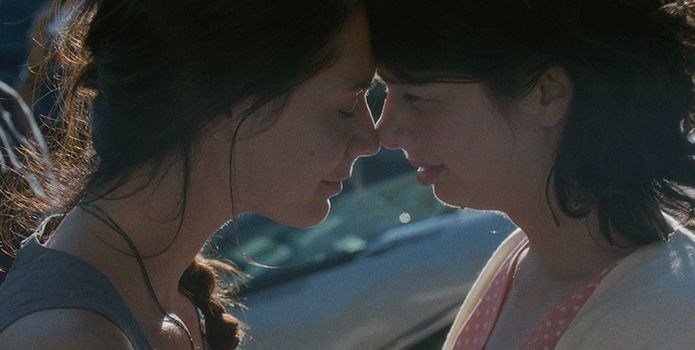 Gabrielle
The Québécois feature Gabrielle from director Louise Archambault tells the story of a woman who has Williams syndrome who is a member of a choir made up of developmentally challenged adults. With great performances from the whole cast anchored by Gabrielle Marion-Rivard (who has Williams Syndrome) and Mélissa Désormeaux-Poulin as her sister, it's more complicated and subtle than most films that would deal with the subject matter. Chosen as Canada's entry in the best foreign-language category of the Academy Awards, it's a beautiful story that I really enjoyed.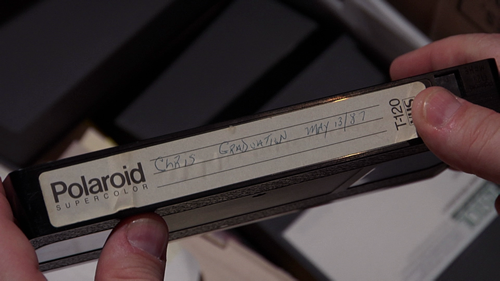 Regret
There were some solid documentaries, and one that stood out was Christopher Richardson's Regret which grows out of a valedictory speech that he gave that didn't go as well as he planned. With this regret at the core of the film it becomes an exploration of why we can't let things go and will think about how things could have been. It's done with humour and empathy and it really made me think.
One of the other things I tried to do at the film festival this year was see a few more shorts and there were a lot of great shorts programs to choose from. The ones that really stood out for me were the films that made some bold choices in terms of technique and with their stories and characters. In particular I loved Kristina Wagenbauer's film Mila which is about a young girl who records and edits the sounds around her. Another story of a young girl that stood out for me was Ashley McKenzie's beautiful, impressionistic sliver-of-life Stray which explores a Cape Breton landscape in a haunting way through Stéphanie Weber-Biron's lens. Congratulations from Ira Henderson combines film footage along with scratch animation by Colleen MacIssac in an oblique and economical way to construct a story that changes before our eyes. The Québécois short, dark drama Première Neige, directed by Michaël Lalancette is a great example of how you can tell a story in a confined space with a great cast.
It's such a privilege to live in a place where every fall I can immerse myself in films and be surrounded by people who love to see and share what they have seen. There is not enough time to see it all and there are always lists of films that I add to when talking with other cinephiles who saw something amazing and then I wonder why I didn't choose that one. But everyone wins at a film festival as we see new ways of looking at the world and get glimpses of the lives of others and new perspectives on our own lives. That's why we go to films.