As the latest edition of the FIN Atlantic International Film Festival approaches I'm going to highlight some of the fictional (non-Gala) features that will be screening in Halifax from September 12-19. Organized by day, it will mention films that look interesting and I hope that it can be helpful and illuminating for you too.
Friday, September 13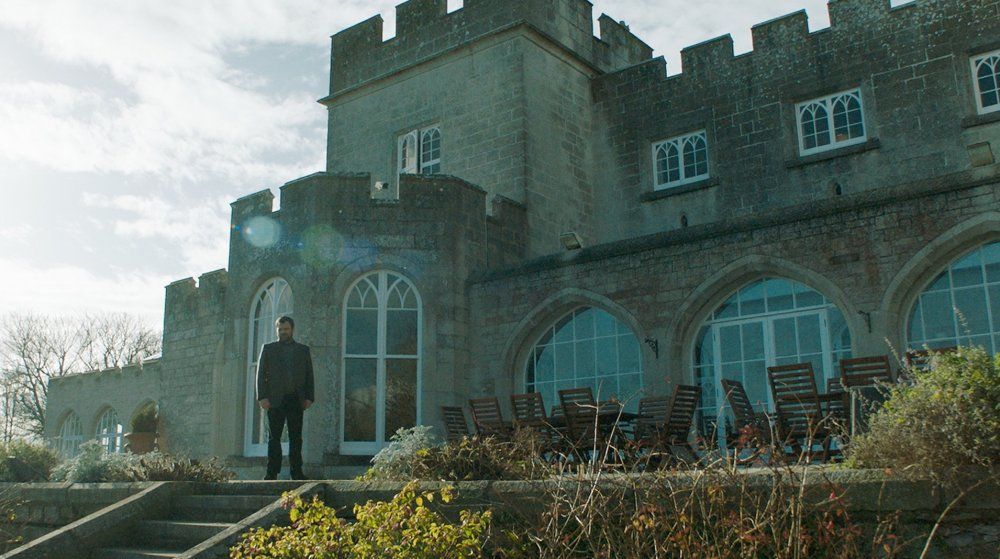 Happy New Year, Colin Burstead
The first film to play in the regular screening schedule which begins Friday is Ben Wheatley's latest, Happy New Year, Colin Burstead at 1:30pm. The cinematic provocateur has crafted unsettling and surreal worlds filled with violence both psychological and physical with such films as Kill List, the adaptation of High Rise, and A Field In England. He also directed the very dark comedy Sightseers and with his new film it looks as though it's more in the psychological and comedic realm as a planned party to celebrate the New Year goes awry with the arrival of his extended family.
A Fire in the Cold Season
Newfoundland director Justin Oakey who has had shorts and features play at the festival before (including the fantastic short Flankers) is back with the feature, A Fire in the Cold Season. Set in central Newfoundland, it brings together characters after the discovery of a body on the side of a river. Oakey's other films have featured evocative location photography and tense, grounded performances from his cast. The crime story unites a fur trapper and an expectant mother who go on the run as they answer for the debts of the dead man.
Saturday, September 14
And the Birds Rained Down
In 2013 Louise Archambault's wonderful film Gabrielle played at the festival and she returns with an adaptation of a novel from Jocelyne Saucier, And the Birds Rained Down (Il pleuvait des oiseaux) screening Saturday at noon. Three elderly hermits have their lives disrupted when two women arrive, an institutionalized painter in her 80s, and a young photographer who is interviewing survivors of a historic fire that forms the connection between the older characters. Archambault's naturalistic approach and sensitivity served her well with Gabrielle and should also be on display here.
Britt-Marie Was Here
In 2018 Swedish actress Tuva Novotny released her directorial debut with the film Blind Spot, a stunning and tense single-take drama about family in crisis. Her sophomore feature seems to be a gentler film with the adaptation of the novel Britt-Marie Was Here, which is about a woman who separates from her husband of 20 years and manages the local football team. The film screens at 2:10 pm on September 14.
Arab Blues
At 4pm on September 14 the film Arab Blues is screening. Directed by Manele Labidi from her screenplay which won the 2017 Sopadin prix for best screenplay, it's about a psychoanalyst who returns home to Tunisia to open a practice. Starring Iranian actress Golshifteh Farahani who starred in the drama Girls of the Sun at last year's festival. This film should give an interesting look into contemporary Tunisia with some lighter elements and a quirky cast of characters.
The Body Remembers When the World Broke Open
Told with a single take with hidden cuts, The Body Remembers When the World Broke Open, is co-directed by Kathleen Hepburn and Elle-Máijá Tailfeathers. Shot on 16mm film, it is the story of two women and the impact of domestic violence on them. Co-director and co-writer Elle-Máijá Tailfeathers also stars in the film as the pregnant Indigenous woman at the centre of the drama. It plays at 6:40 pm on September 14.
Parasite
Winner of the Palme d'Or at Cannes this year, South Korean director Bong Joon Ho's latest film Parasite is highly anticipated and plays at 9:20 pm on September 14 (which is also Bong Joon Ho's birthday). His earlier films Memories of Murder, The Host, Mother, Snowpiercer, and the deeply strange Okja construct oddly compelling stories with poignancy and with precisely-framed and dynamic camera movement. It's a film that has received rave reviews and should be filled with surprises.
Sunday, September 15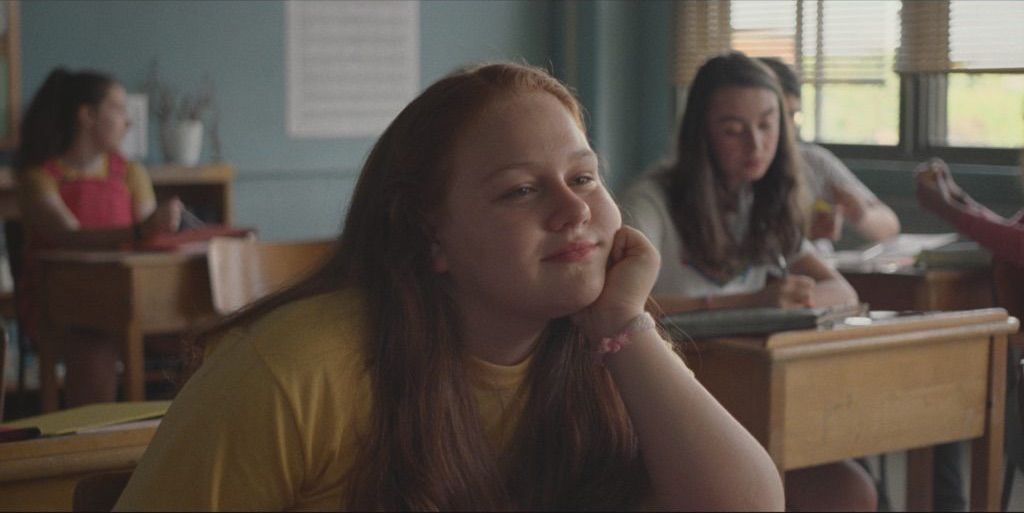 The Specials (Hors normes)
Eric Toledano and Olivier Nakache's 2011 film The Intouchables told the unlikely friendship of men from different backgrounds brought together and with their new film, The Specials, it is also about friendship and helping others. Starring Vincent Cassel and Reda Kateb as men who work with autistic youth whose nonprofit organizations train youth from underprivileged areas to be caregivers for those refused care by organizations. It promises to be a heartwarming and emotional film that raises important issues in a sensitive way.
Jeune Juliette
A Québécois coming of age story written and directed by Anne Émond, Jeunne Juliette plays at 4pm on September 15. With a young cast and a sense of humour, we follow high-school sophomore Juliette over the last few weeks of school before summer vacation. Émond's previous film, Nelly from 2016, is based on the life of Nelly Arcan, a sex worker who wrote a memoir and it earned strong reviews, but the subject matter more tragic than this lighter, fictional comedy.
The Cake General
If you're in the mood for some 80s Swedish quirkiness, at 4:20 pm on September 15 you can see The Cake General co-directed by Filip Hammar and Fredrik Wikingsson. Based on the true story of a man in the town voted "Most Boring" who decides to make the world's largest sandwich cake to add some excitement and raise the profile of the town.
Body and Bones
A Newfoundland feature debut from Melanie Oates, Body & Bones is playing at 6:40 pm on September 15. The story of an 18-year old woman played by Kelly Van Der Burg who is dealing with grief, her life changes when a local music legend who left home 20 years ago (played by Joel Thomas Hynes) returns and destabilizes her life.
The Twentieth Century
Experimental filmmaker Matthew Rankin's feature debut, The Twentieth Century is screening at 9:40 pm on September 15. His short films have a visually stunning combination of analogue film techniques to create memorable images with a unique sensibility. In this film it's the story of Mackenzie King, aspiring young politician in 1899 who we follow through the distorted lens of Rankin's imagination.
Monday, September 16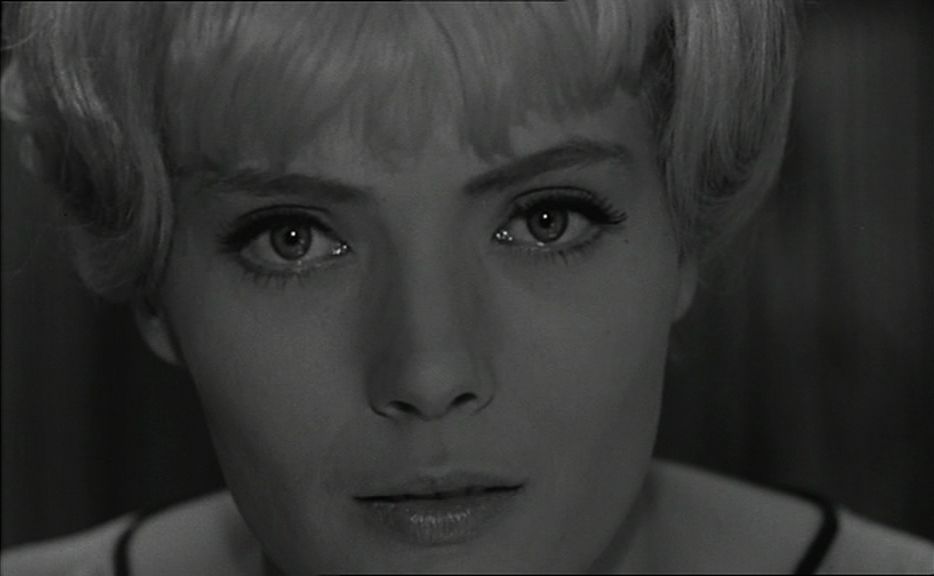 Cléo de 5 à 7
Agnès Varda's 1962 masterpiece Cléo de 5 à 7 plays at 1:30 pm on September 16 as part of the Restored! series this year that is screening four of Varda's films. With a story told in real time with stunning cinematography and direction, the film moves through different tones and genres as the main character moves through Paris as she awaits the results of a cancer test. Such a treat to be able to see on the big screen and an inspired choice for the Restored! program.
Sometimes, Aways, Never
A British drama starring Bill Nighy and written by Frank Cottrell Boyce, Sometimes, Always, Never screens at 6:50 pm on September 15. Directed by Carl Hunter, it's the story of a tailor and Scrabble enthusiast who is searching for his son who walked out on a game and never returned. The film also stars Jenny Agutter, Sam Reilly, and Alice Lowe.
Tremors
The Guatemalan film Tremors, directed by Jayro Bustamante plays at 9:40 pm on September 15. A traditional family man and evangelical Christian comes out after he falls in love with another man and it throws his life into turmoil. His family and church decide to "cure" him, making his life miserable as he suppresses his desires to keep his family.
Bacurau
The Brazilian weird western Bacurau screens at 10 pm on September 15 as part of the Extreme series. It mixes exploitation genres while mixing in political commentary. It should be a strange and entertaining film if that is the sort of thing that you are into. It also features performances from the legendary Brazilian actress Sonia Braga and oddball gem Udo Kier (who was wonderful to talk to at a film festival party a few years ago).
Tuesday, September 17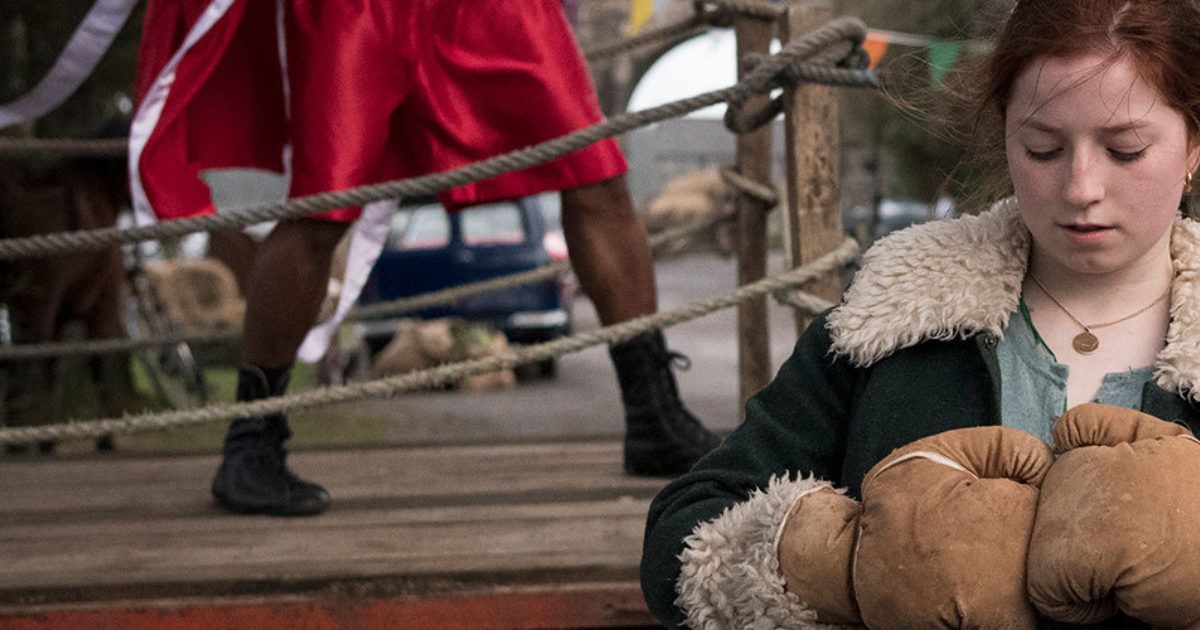 Le Bonheur
The Restored! program continues on September 17 at 1:30 pm with Agnès Varda's colourful, beautifully shot, and darkly understated satire of early 60s romance films made by men, Le Bonheur (Happiness). It's an ironic story of a happily married man who falls in love with another woman and starts an affair. Brilliantly constructed and perfectly executed it's a film that is provocative and it won the Silver Bear at the 1965 Berlin film festival.
Float Like a Butterfly
At 7pm on September 17 the crowd pleasing Irish drama Float Like a Butterfly is playing. Directed by Carmel Winters, it's about a young woman who is part of the Irish Traveller community who wants to box and make her father and her idol Muhammad Ali proud.
Monos
Your Extreme choice for September 17 is the Columbian drama Monos. It's been compared to Lord of the Flies and Apocalypse Now and the tense and violent drama is about a group of child guerrilla soldiers who descend into madness in the Columbian mountains. With stunning cinematography by Jasper Wolf and a score from Mica Levi, director Alejandro Landes has an evocative and memorable story of war, youth, and the breakdown of society.
Wednesday, September 18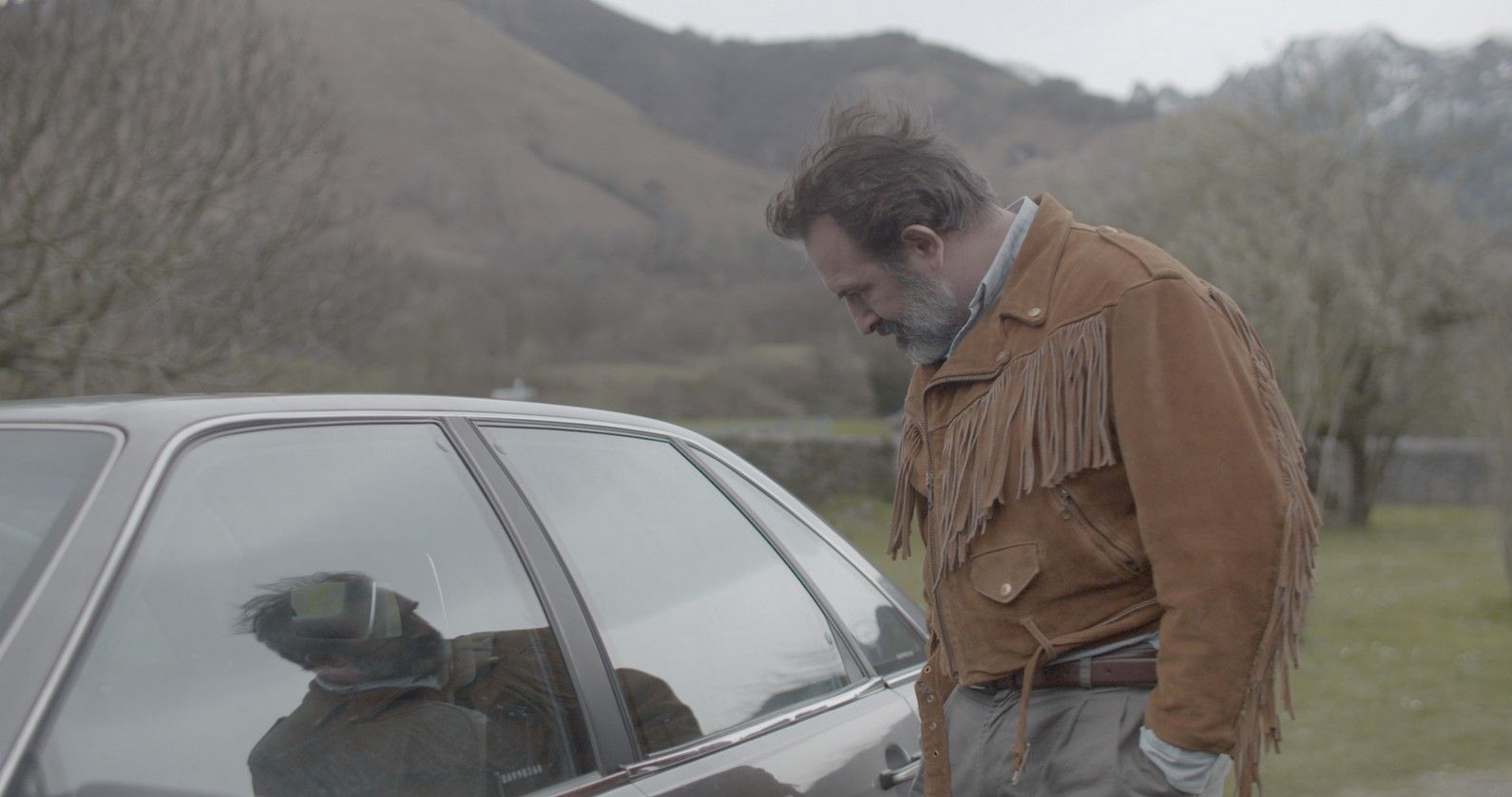 Mur Murs
The third of four films in the Restored series of films directed by Agnès Varda is her documentary Mur Murs on September 18 at 1:30 pm. Released originally in 1980 it is a colourful and entertaining look at the murals around Los Angeles and the people behind and within them.
Dolce Fine Giornata
At 4:10 pm on September 18 a Polish film set in Italy, Dolce Fine Giornata is screening. Directed by Jacek Borcuch, it is a political drama focussed on a Jewish Polish writer living in Italy who refuses to succumb to the anti-immigrant sentiment after a bombing and makes a statement in accepting an award that is critical of the emerging fascism in Europe. She is unprepared for the fallout from her comments on both her public and private life.
Frankie
Ira Sachs crafts delicate and beautiful films with complex characters and emotions as he did in Love is Strange and Little Men. His latest film, Frankie, is playing at 7:10 pm on September 18 as part of the festival. Starring Isabelle Huppert, Brendan Gleeson, Marisa Tomei, and Greg Kinnear, the ensemble drama is about a family in a resort town on vacation as feels and cracks in their relationships emerge in the late summer.
Deerskin
The entry in the Extreme! screening program on September 18 at 10 pm is the latest film from weirdo French director Quentin Dupieux whose earlier films Rubber and Wrong were surreal and distinctive films with an odd sense of humour. Deerskin stars Jean Dujardin as a man obsessed with getting a certain deerskin jacket that he thinks will solve all of the problems with his life and allow him to reinvent himself.
Thursday, September 19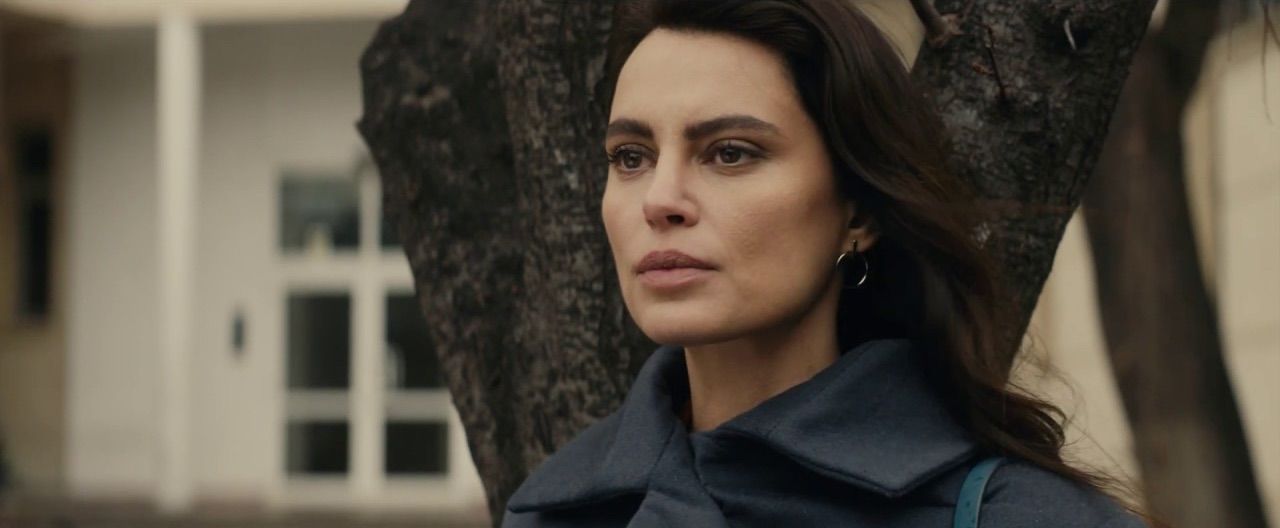 Vagabond
On the final day of the festival, September 19, things begin with the final film in the Restored series with Agnès Varda's intricate and moving drama Vagabond. Starring Sandrine Bonnaire in a role that earned her the French César award for Best Actress in a film that won both the Golden Lion and FIPRESCI Prize at the 1985 Venice Film Festival. It's the story of a young woman who is on the road and homeless by choice with the story told by those who met her along the way. A fictional film shot on location with documentary elements, it's formally daring and boldly shot in a non-linear style to tell the complicated story of the last days of a young woman's life.
Before You Know It
The dramedy Before You Know It, directed, co-written, and co-starring Hannah Pearl Utt, is screening at 4 pm on September 19. The story of two sisters living in New York in the 90s working in the theatre community with their father (played by Mandy Patinkin) who is struggling for recognition. An unexpected tragedy forces them to make some discoveries about who they really are.
The Whistlers
The neo-noir Romanian New Wave film The Whistlers from director Corneliu Porumboiu is playing September 19 at 6:30 pm. In his earlier films Police, Adjective; 12:08 East of Bucharest; and The Treasure he carefully crafted deadpan critiques of Romanian society. His latest film is about a heist and moves Bucharest to the Canary Islands in another film that should be similarly understatedly funny.
Antigone
Sophie Deraspe created the beautifully-photographed and enigmatic Québecois film Les Loups in 2015 and her latest film Antigone plays at 6:50 pm on September 19. Inspired by the play by Sophocles, it's about a woman who was a model citizen who rejects the laws of men and helps her brother escape from prison.
A Brother's Love
The first feature from Monia Chokri plays at 9:20 pm on September 19. Her delightful short An Extraordinary Person told the strange story of a woman making some important realizations about her life. A Brother's Love is about a 35-year old woman who fails to secure a faculty position in a Philosophy department and needs to move in with her older brother. Their symbiotic relationship strains as her brother falls in love with someone.
Blood Quantum
The very final film screening at the festival is Jeff Barnaby's followup to Rhymes for Young Ghouls and his new film is called Blood Quantum and it plays at 10pm on September 19. A zombie film set on an isolated Mi'kmaq reserve, this film from Québec looks like a treat for genre fans.