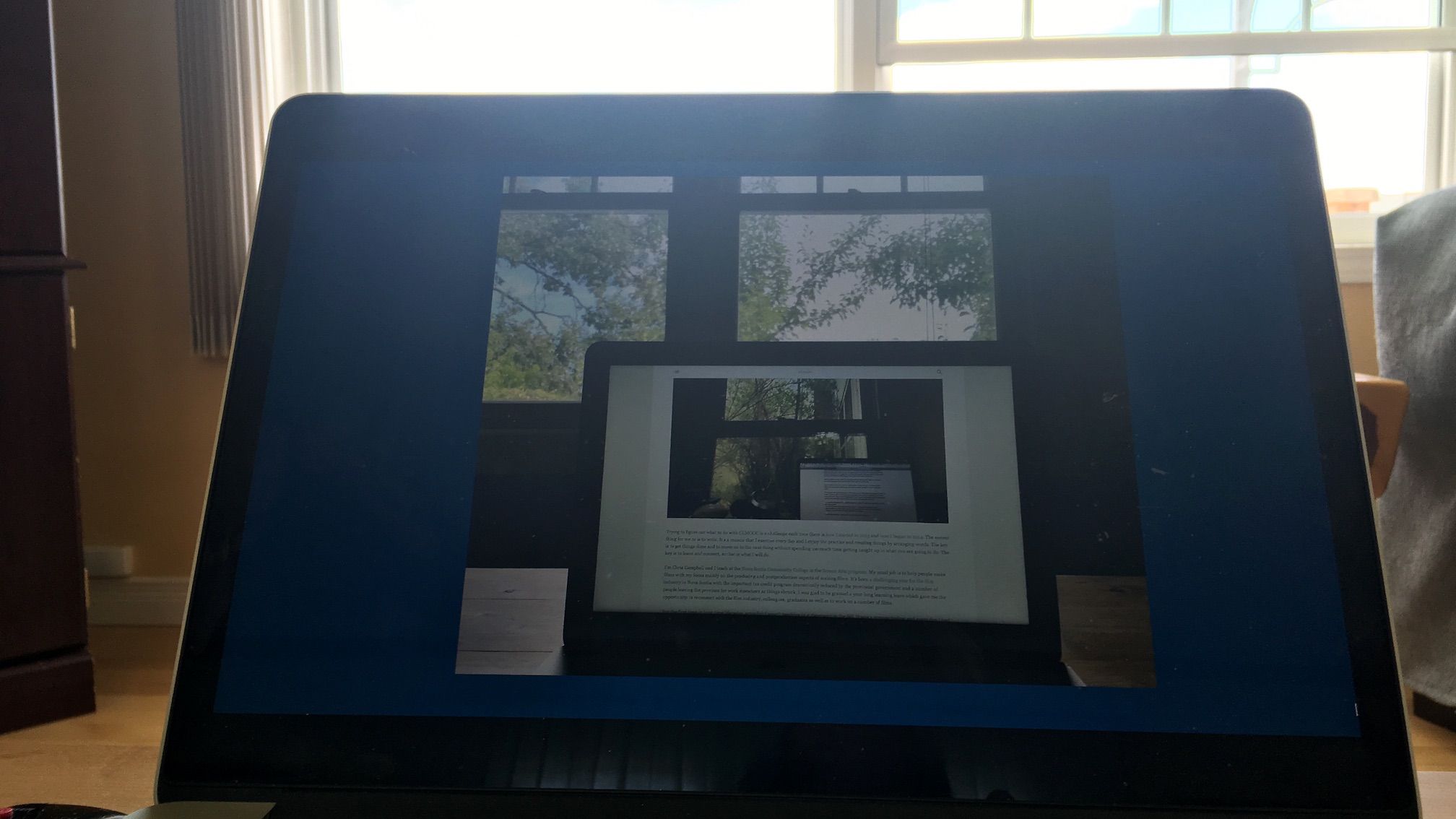 Having a blog is a great way to share things and to remember things. The longer you have one and the more that you write the more that you've preserved. As you go back through it you can see how your memories diverge from what happened and how your thinking has changed. With my writing I seem to have a finite amount that gets spread out through whatever online communities that I am part of. Whenever I update the site or switch hosts, it's a great chance to look through the old posts and see how things have changed.
After a few years with Squarespace, I've moved my blog over to Blot. I was happy with Squarespace, but it was starting to feel like overkill and I wanted to get back to something simpler. So now the system that powers this blog is similar to what I started blogging with 16 years ago, Blosxom. Back in the old days the configuration and setting up a blog was a lot more complicated. You needed to install software and make sure that everything was properly connected. The beauty of Rael Dornfest's Blosxom was that it was a single Perl script that you edited to configure things. Then you just would save text files in a designated folder and the site was built by the one script that would run. Links and images were added with HTML and you'd control how it all looked using a CSS file.
After a few years with Blosxom I moved over to the Ruby-based system Typo which involved more setup and configuration. Then I wanted things to be simpler without as much configuration so it was into Wordpress I went, and finally into Squarespace so I wouldn't have to worry about hosting and configuration. The goal was to keep focussed on the writing and not to spend a lot of time configuring and setting things up. I also liked how Squarespace served up the site in mobile-friendly ways.
But as I started doing more stuff on Micro.blog I realized how things weren't as simple as I thought. The writing process would usually start with getting things going on 750 Words as I did my daily writing. Then I would continue to write and edit in Ulysses. After the editing and proofreading with Marked, I would go through to add the links and then chose an image or images to go with the post and prepare the images in Acorn. I'd work in Markdown and then copy the Markdown and paste that into the web-based editor that Squarespace. To add the images I would edit the post on the Squarespace and upload and insert the images one by one.
I kept seeing Blot mentioned on Micro.blog as a host and I checked it out and instantly thought of Blosxom and when I started simply. But now instead of writing in HTML, I could use Markdown. Even better I could use Ulysses to write the posts and have them appear and I could also upload the images and see them inline as I edit. Blot displays things beautifully and it's simple and easy to use, so I exported things out from Squarespace and then ran a script which converted the posts into text files and folders. It almost worked, but for some reason many of the images didn't come in. This could be due to something on the Squarespace end with not allowing images to be downloaded by the script. But I was able to work around it by importing the exported file into Wordpress.com which pulled in all the images. Then I exported that out and ran the Blot Wordpress import script which brought all the images in.
When I checked there were still some images not showing up, but when I checked I realized that they hadn't been showing up for perhaps a decade or more. The first version of my blog used relative URLs for images, and maybe around the first Wordpress version of the site I didn't notice that the older posts were missing images! The fascinating thing is that I could just use the old folders and files from the Blosxom version of my site for everything to show up. But I decided to stick with the folder structure from the Blot script for consistency. I did have to fix up some of the older files for images to show up, and generally most of it is working. But I have to figure out what to do about older and broken links which probably should go to the Wayback Machine version of the sites.
In looking through old posts there is a lot more writing, but it was in the world before Twitter and Facebook and other online communities. As those communities emerged there is less writing on the blog and that same energy is more dispersed. Now most of my writing about films is on Letterboxd, so I only writer longer blog posts here and mostly about film festivals or year in review posts. But that's ok as it's more like a magazine than quick updates. For the quick and medium-sized updates they'll be on my Micro.blog site along with a bunch of photos.
One of the good things that I am realizing is that it's much better when you have more control over what you write and publish online. Over a decade and a half of my writing is here all preserved through moving through many different blogging systems. It's an interesting snapshot into my writing and thinking and the online world that is constantly evolving. It's good to have a home for your things that remains.