The eleventh year of the Halifax Independent Filmmakers Festival begins on Wednesday, June 7 with the first of two Atlantic Auteurs screenings. While regionally-produced shorts are at the core of this film festival growing out of the Atlantic Filmmakers Cooperative, there is a broader experimental and international thread that runs through it too. A non-competitive celebration of the possibilities of cinema, it's a fantastic opportunity to see great work and connect with the filmmakers who have shared their visions.
It's easier than ever to see mainstream and alternative films on various streaming platforms now and the idea of a film festival may seem a bit anachronistic, but as the viewing opportunities multiply, the role of the festival becomes even more important. Within every festival are the programmers and filmmakers with opinions and histories they share with audiences. Those interactions are where the meaning and importance of the festival and the future directions of cinema reside. Within the theatres and rooms we'll be challenged, amused, disturbed, and moved.
Day One
On the first day of the festival (Wednesday, June 7) things get underway at the Neptune Scotiabank Stage Theatre with the first of the Atlantic Auteurs program at 7pm. Atlantic Auteurs I has shorts from the region including the talented Chris Spencer-Lowe's 8mm film Aleatoria, Kennlin Barlow's anti-narrative MANCANTI (or the violence of man), Leah Johnston's award-winning Ingrid & the Black Hole, Dawn George's Super-8 coffee-processed See Weeds, Josh Owen's Humanity Hyuck Hyuck!!!, and Ariella Pahlke's poetic Suzanne Gauthier: One thing leads to another. It's a great chance to see short films created in diverse styles and methods from the Atlantic region.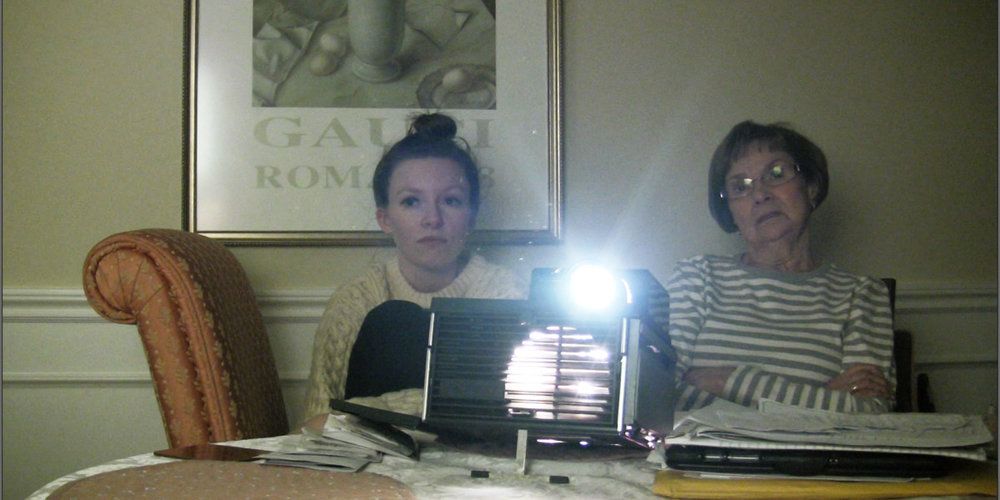 The second screening on June 7 features films from Toronto-based filmmaker Sofia Bohdanowicz with her debut feature Never Eat Alone preceded by three of her earlier short films. Bohdanowicz will be present for a Q&A after the films. Her focus is on memory, loss, and love with Never Eat Alone telling the story an actress who is retired, widowed, and blends documentary and drama as she thinks about a lost love from her days in television.
Day Two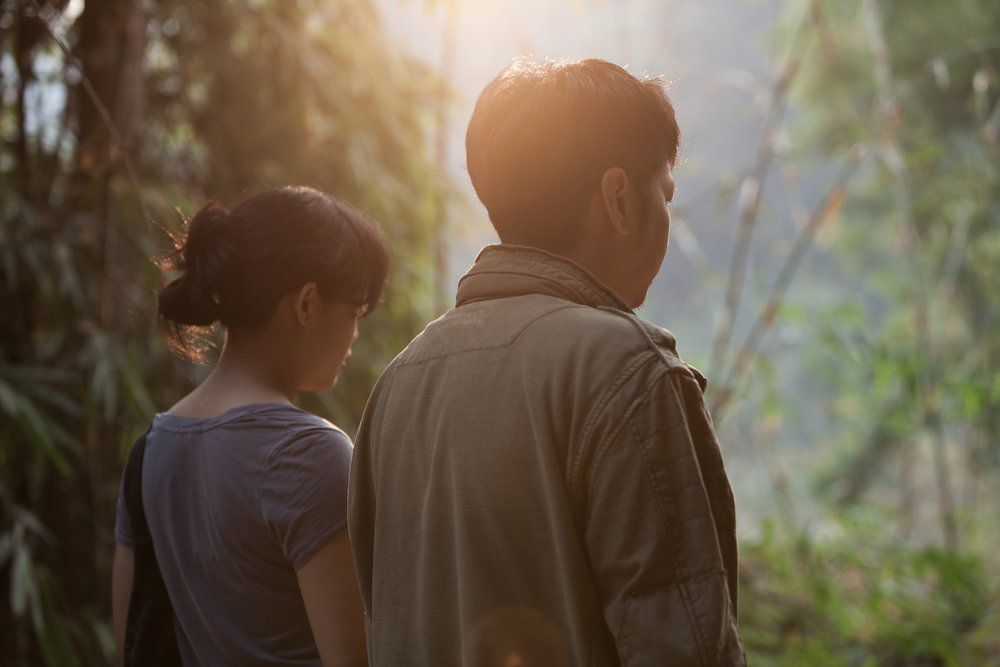 The Thai film By The Time It Gets Dark from director Anocha Suwichakornpong screens at 7pm on Thursday at the Neptune Scotiabank Stage Theatre. Suwichakornpong will be present for a Q&A after the film which is a dream-like exploration of the role of cinema in the challenging environment of a repressive regime. Her first feature, Mundane History was an imaginative and intimate blending of small, personal moments with the rest of the universe and I'm keen to see this exploration of memory and different ways of telling a story.
At 9pm on Thursday, June 8 the second and final Atlantic Auteurs screening happens at the Neptune Scotiabank Stage Theatre. It includes Jenna Marks' beautiful animation How You Turned In To A Fish, Cory Bowles' short Black Cop (soon to be a feature), Becka Barker's hand-crafted And When Alone, Repeat, V.E. Day from Courtney Kelsey & Zac Barkhouse, and Alex Balkam's 16mm meditative Folded River. It's sure to be a memorable journey through different approaches and media to tell stories on the screen.
Day Three
The festival breaks out of the theatre on Friday with multiple events around the city expanding the boundaries of moving images in different venues ranging from interactive installations, to VR, to more traditional screenings of films.
Beginning at noon and running until 9pm on Friday, June 9, the imagineNATIVE VR TOUR is a providing a showcase for some immersive Indigenous storytelling at Nearby Planet VR on Gottigen. Featuring three VR environments to explore with Anishinaabe filmmaker Lisa Jackson's The Highway of Tears, the interactive digital documentary Poi from storyteller Lanita Ririnui-Ryan of Māori & Cook Islands descent, and Choctaw/Seminole filmmaker Tracy Rector's freestyle spoken word VR journey of remembrance and reflection Ch'aak' S'aagi (Eagle Bone) set in the Pacific Northwest.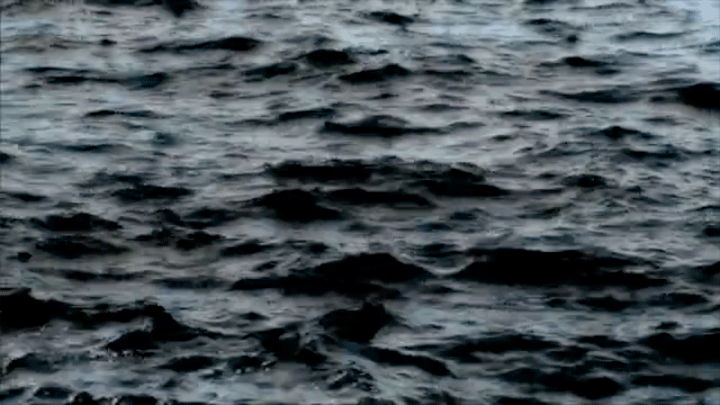 A retrospective of films from Caroline Monnet plays Friday evening at 7pm in Neptune's Scotiabank Stage Theatre. With eleven short films emphasizing cultural histories and Indigenous issues with approaches ranging from found footage, non-narrative, and narrative it's a chance to see Monnet's films and start a discussion with a Q&A with the filmmaker after the films.
At 9pm in the Scotiabank Stage Theatre at Neptune a collection of shorts gives a perspective on the international film festival circuit in a program chosen by four visiting programmers who will participate in a Q&A following the nine films. By Invitation was programmed by Jason Anderson of the Toronto International Film Festival, Emilie Poirier of the Festival du Nouveau Cinéma, Delphine Jeanneret of the Internationale Kurzfilmtage Winterthur, and Kerrie Long of the Edmonton International Film Festival.
Also at 9pm in the Parkade behind Gottingen St. Staples is the premiere of the alternative presentation section DIFFERENT with the interactive multimedia installation ENSEMBLE. Made up of Kiersten Holden-Ada, Zak Miller-Ada, and Michael McCormack, these Halifax-based artists will encourage participation using car radios in the setting of a drive-in movie combined with an orchestra.
Day Four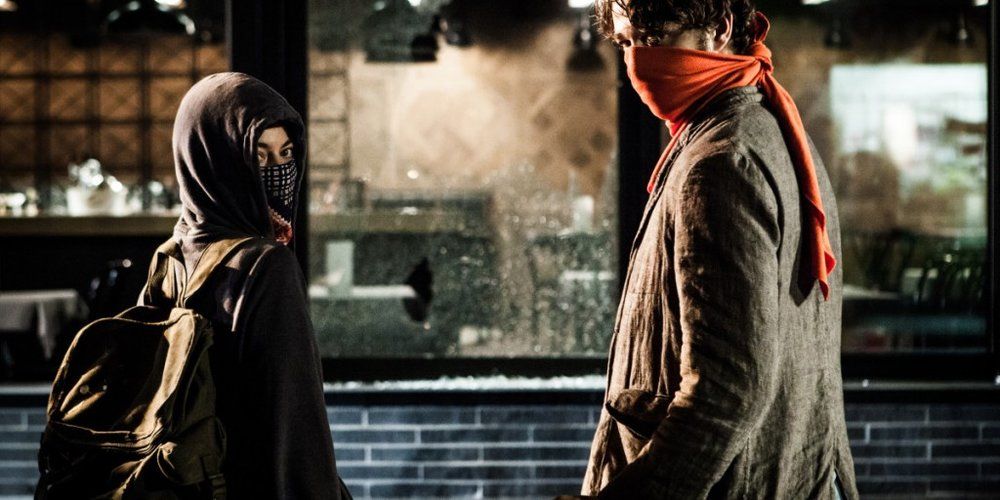 Things get underway on Saturday, June 10 with the provocative anarchic Those Who Make Revolution Halfway Only Dig Their Own Graves from co-directors Matieu Denis and Simon Lavoie (who will be present for a Q&A after the film) at 3pm in Neptune's Scotiabank Stage Theatre. The winner of the Best Canadian Film at TIFF, it's a passionate and challenging film that has screened around the world.
A retrospective of work from influential film and video artist Mike Hoolboom entitled In this Body with five films exploring the human form is showing Saturday night at 7pm in the Scotiabank Stage Theatre at Neptune. Hoolboom is prolific in his creation and is at the forefront of avant-garde filmmaking as a practitioner and chronicler of those who are also pushing boundaries. In addition to the retrospective, there is a public masterclass with Hoolboom at 1pm on Sunday, June 11 at the NSCAD Academy Building with an extended artist talk and additional screenings.
At 9pm on Saturday night MONITOR 12: Figures Pointing Outside the Frame is a partnership between the Centre for Art Tapes and the South Asian Visual Art Centre showing six short videos in the Scotiabank Stage Theatre. The videos are from Iran, India, Indonesia, Vietnam, Australia, and Thailand. Curated by Toronto-based Oliver Husain and Jakarta-based Otty Widasari and Yuki Aditya the screening will feature a discussion afterwards.
Before the glut of summer big-budget films there is no better way to spend a few days than immersed in a diverse range of films from filmmakers both near and far. It's our connection to the filmmaking community and one of the best ways to share your love of filmmaking and film viewing.