It was a different year in 2020 for film watching. While it started off normally, the arrival of the pandemic radically altered things, especially with movie theatres and film festivals. I have not seen a film in a movie theatre since February 29, 2020 when I rewatched Portrait of a Lady on Fire. But the side effect of the theatres closed or restricted and festivals moving online was that I could watch and log more films than I ever had. I logged 794 films on Letterboxd and watched films from more festivals than ever before too.
Here are the 20 films that stood out for me in 2020. The rules for including a film on the list are that I have to have seen it during 2020. There are some great films released during the year that I wasn't able to see, but the list if of the best new films I saw in 2020. The other remarkable and different thing is that most of the films on my list are available now online, so unlike previous years, it's possible to view the majority of them.
What Did Jack Do?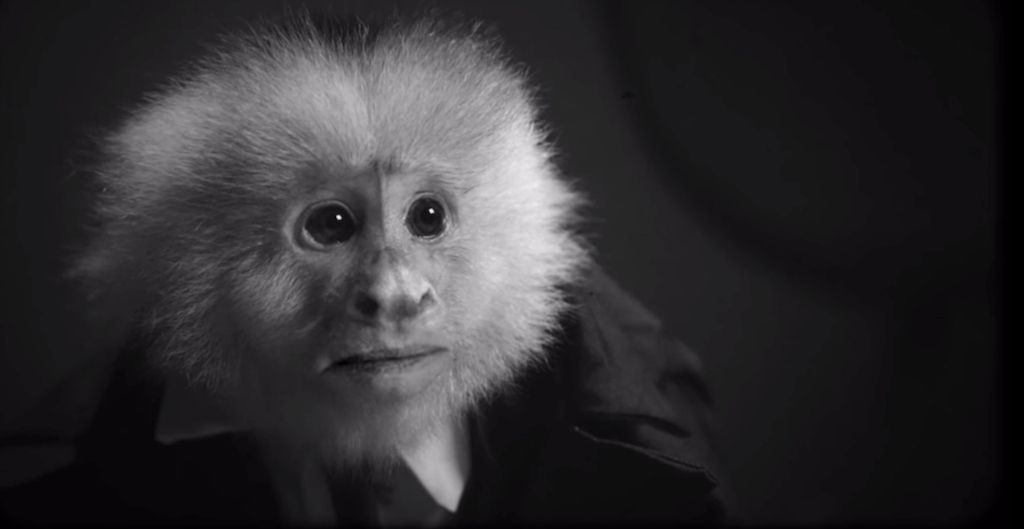 One of the earliest and strangest films of the year appeared on Netflix from David Lynch with his short What Did Jack Do? A film-noir starring Lynch, a monkey named Jack Cruz, a chicken named Toototabon, and a waitress, it's an inspired and surreal black & white film that takes a simple concept to absurd and strangely beautiful extremes.
I'm Your Woman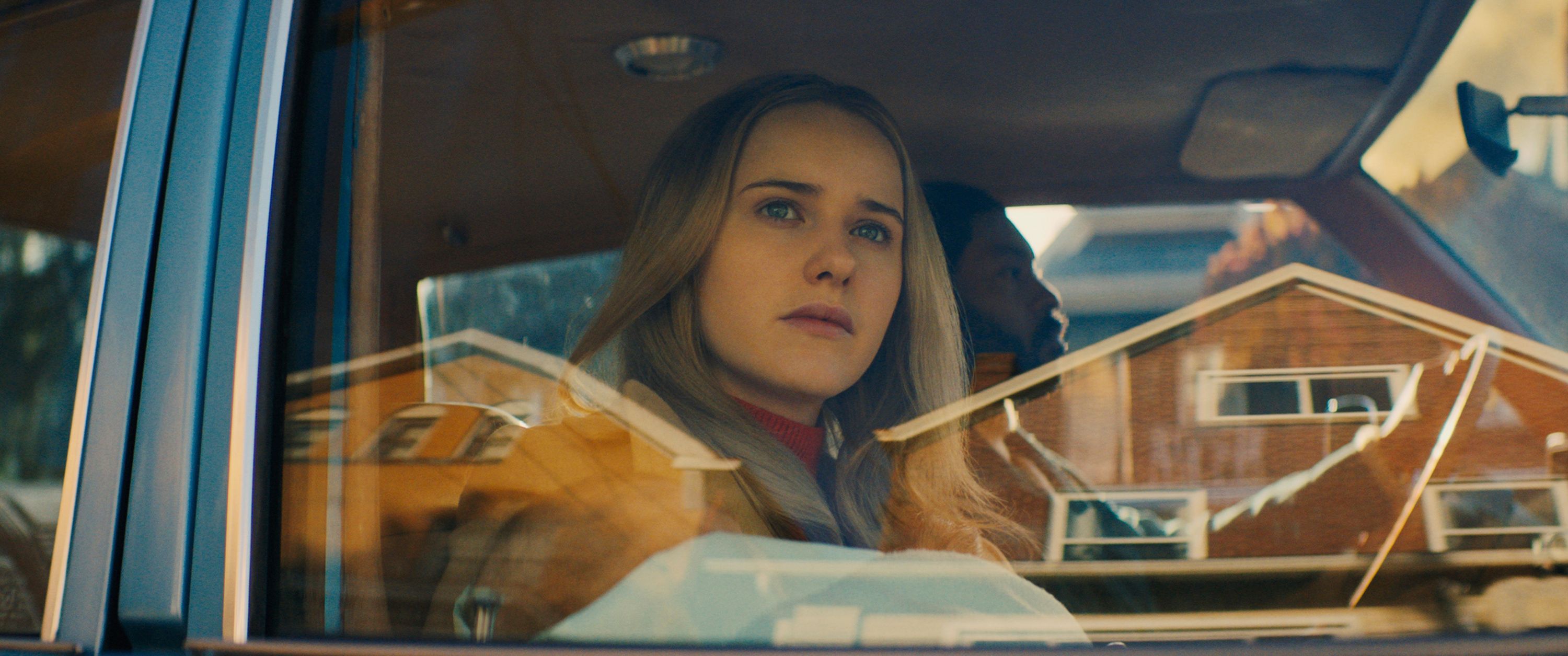 With a restriction on theatres and a continuing demand for viewing films, TIFF moved their Secret Movie Club online and I took a chance and signed up to see one film a month from December to April. You don't find out what the film is until you press play and the first film in the series was a pleasant surprise. A reworking of film noir and 70s crime films into something that is a bit more, I'm Your Woman stars Rachel Brosnahan as a woman caught up in a criminal world with a new baby. Julia Hart brilliantly builds the story around her perspective as she is reluctantly drawn into a world she knows nothing about and selectively revealing more of the context as the film progresses. Shot with the look the late 70s and early 80s gritty crime dramas that it draws inspiration from, it's an entertaining film that does something different that works well while keeping much of the tone of the 70s films with maybe a bit less cynicism and a tiny bit more hope.
Collective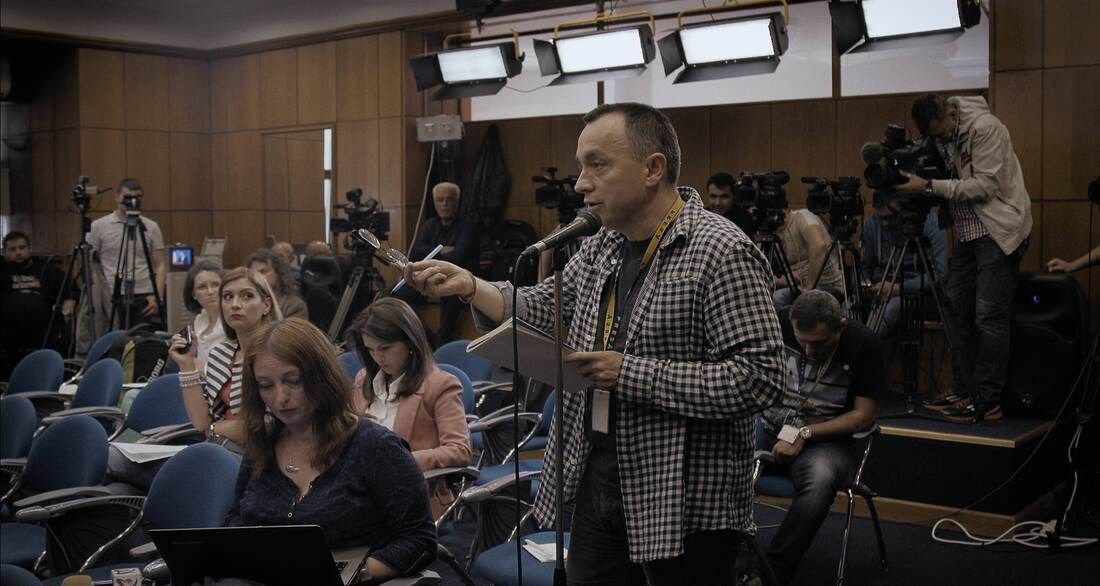 Collective is a Romanian documentary directed by Alexander Nanau about the aftermath of a fire in a club that led to the Romanian government resigning as corruption and incompetence were revealed. The film moves between journalists investigating the fire and the deaths of survivors in unsanitary hospital conditions, the survivors, families of the victims, and a new Health minister who tries to clean things up. It's compelling and depressing as layers of corruption, criminal negligence, and a system that seems to have lost all caring years ago. Heartbreaking and infuriating, it's a remarkable look at an investigation revealing how a system can move far away from the objectives and result in the devaluing of human life.
Last and First Men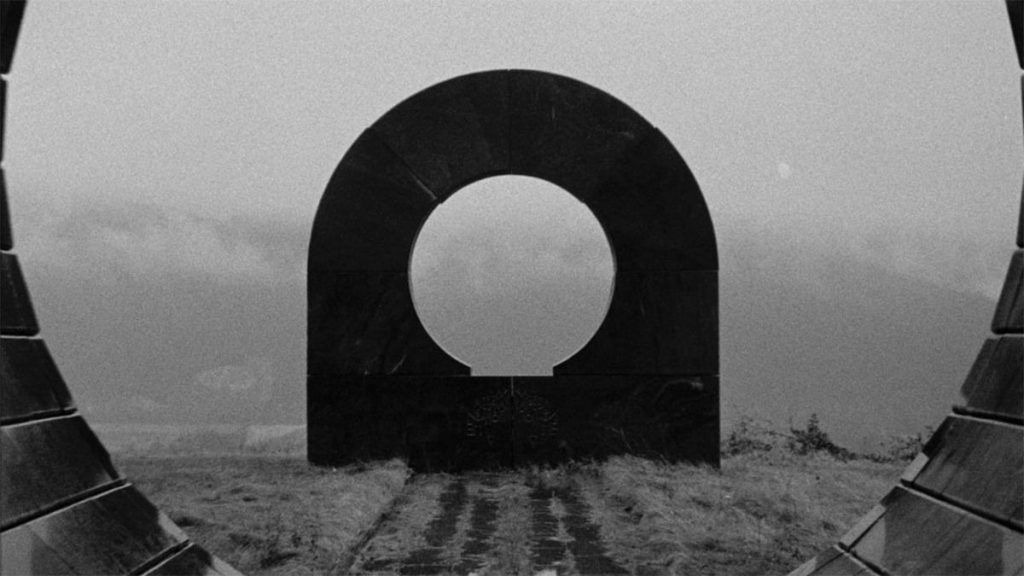 One of the festivals that embraced streaming was Montreal's Festival du Nouveau Cinema which always has a diverse range of films. I've been to a 2 or 3 of the in-person editions over the years, but it's been decades since I've been able to attend. But this year I bought tickets to several films that I loved and one of them was the poetically beautiful Last and First Men. An experimental feature adaptation of a science fiction novel from the 1930s directed by the late Icelandic director and composer Jóhann Jóhannsson. With evocative sound design, mainly black & white film, and narration by Tilda Swinton, it's a minimalist story that is eerie and strange. A haunting and almost ambient film that uses images, sounds, and words to tell a story about the far future without actors and only using buildings and landscapes. Strange and beautiful.
World of Tomorrow Episode 3: The Absent Destinations of David Prime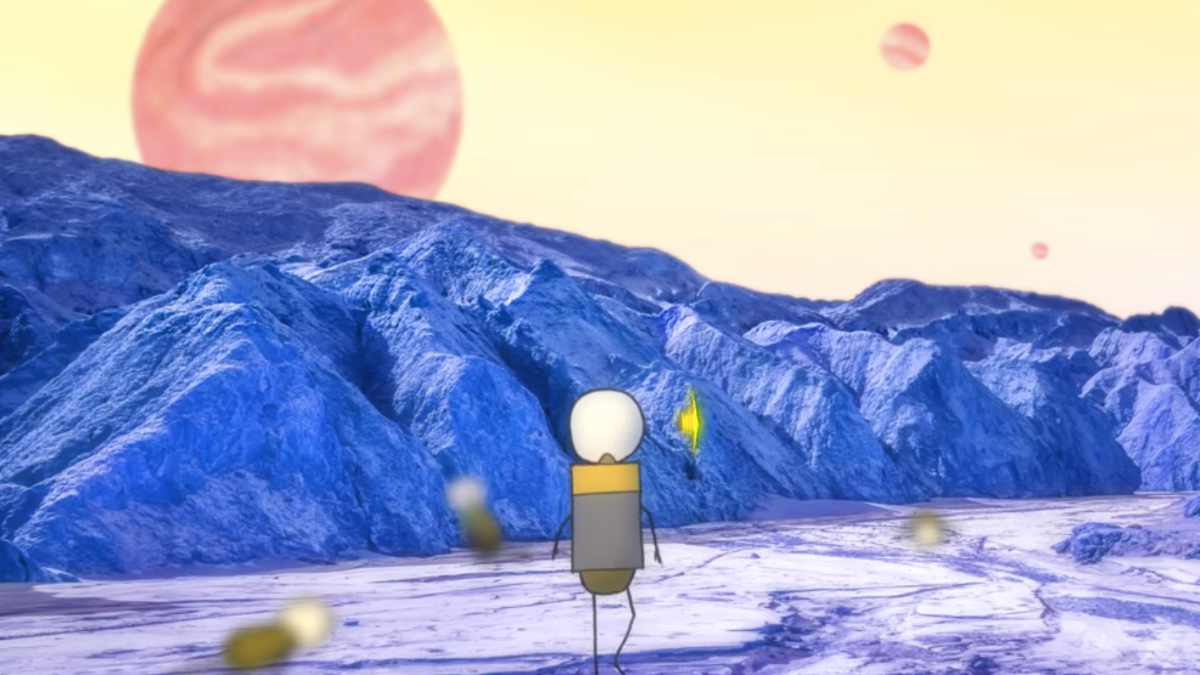 Don Hertzfeldt gives us another instalment of his wonderfully odd and melancholy animated stories built around Emily Prime with The Absent Destination of David Prime. We find out more about one of the supporting characters in the previous two films, and it adds a whole other layer of meaning and sadness to it all. Hertzfeldt continues to evolve his unique animation style with a story that has unexpected emotional beats sprinkled throughout.
Dick Johnson Is Dead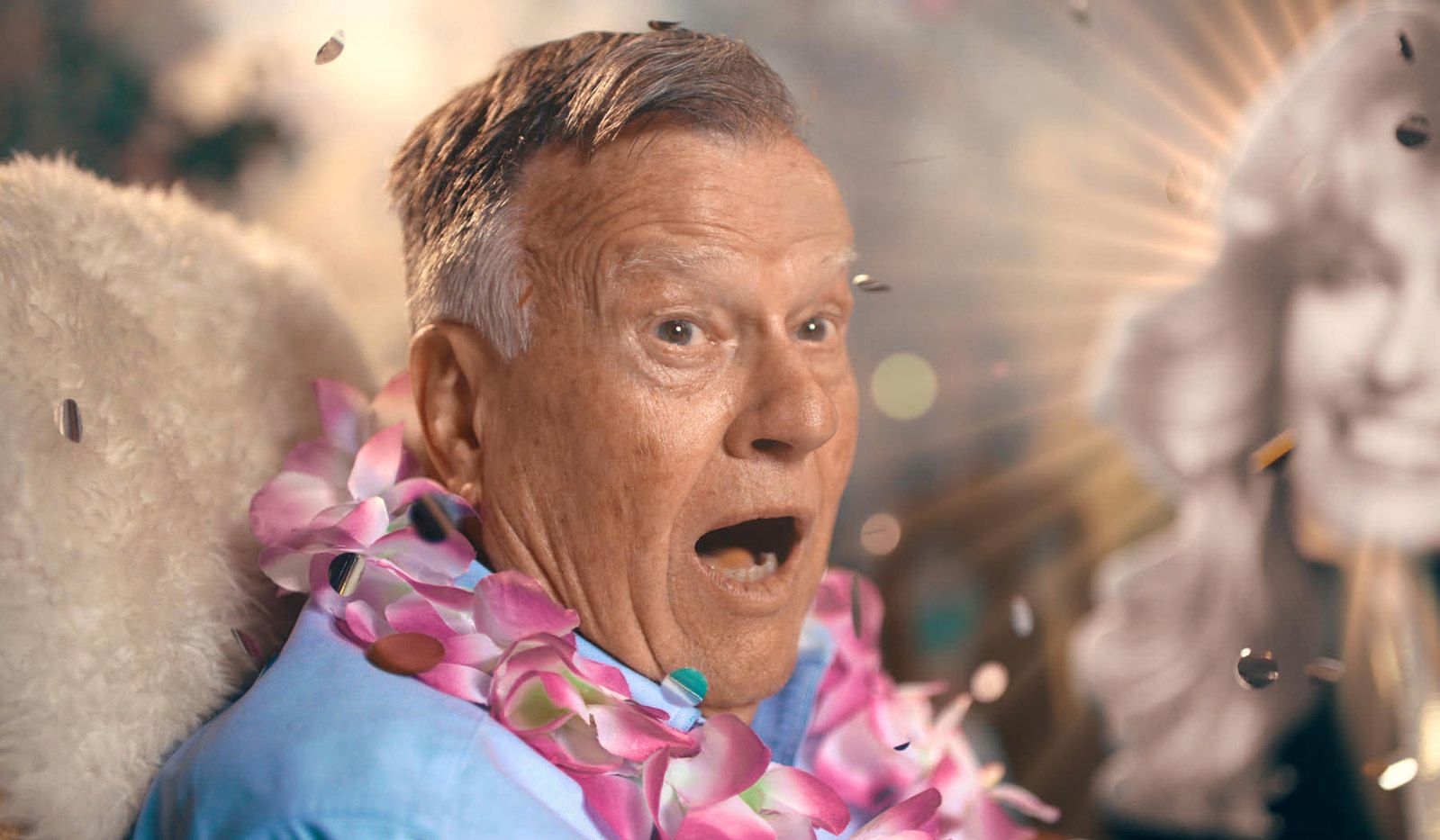 Kirsten Johnson follows her stunning and essential experimental documentary Cameraperson with the much more personal and goofy Dick Johnson is Dead. Dealing with mortality and loss by staging elaborate scenes of her father dying, it provides an odd framework to tell the story of his life in an entertaining and surprising way. Even though the concept is clearly explained up front, I was constantly shocked and horrified by the sudden (simulated) deaths that occurred. It's a brilliant way to think about mortality and our lives in a way that is both beautiful, fun, and respectful.
Undine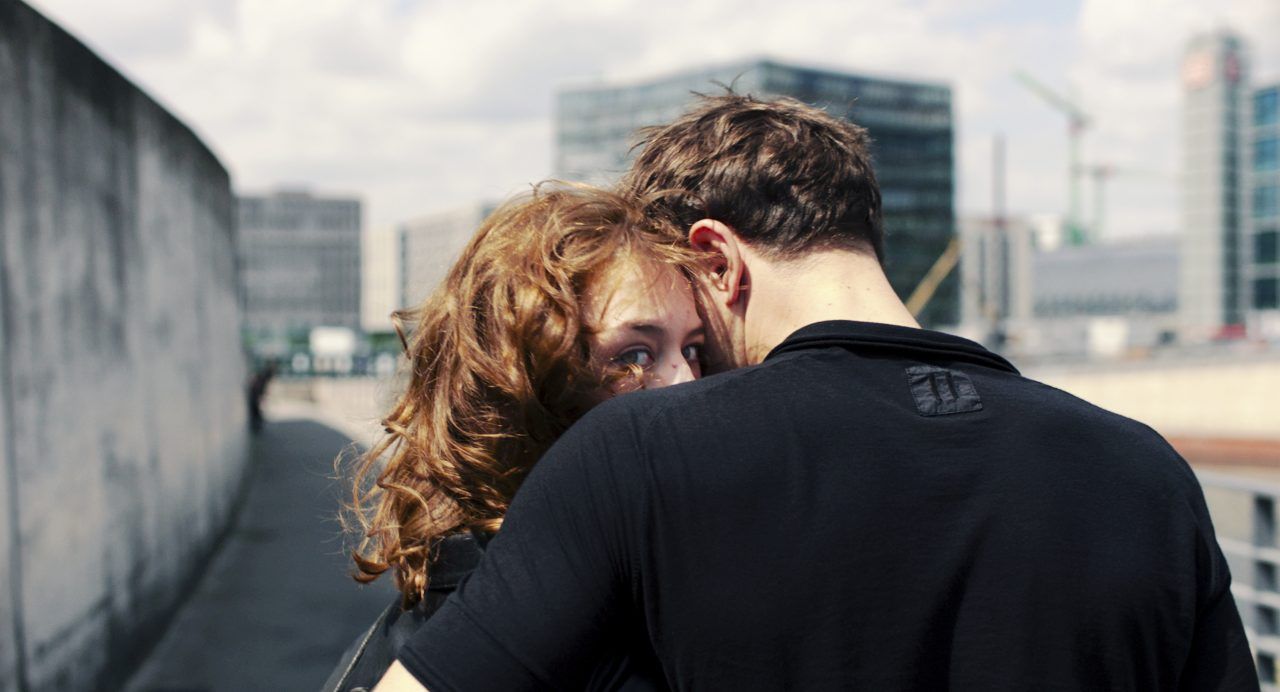 Another film I saw as part of the Festival du Nouveau Cinéma was Undine. I wasn't completely sure what to expect, but I was drawn into Christian Petzold's retelling of the Undine myth. Teaming up again with the leads of his brilliant 2018 film Transit which took a World War II story, but transposed it with few changes into the present day, he does a similar thing with Undine where the world of the myth is incorporated into the present day. I loved the ambiguity, and it reminded me a bit of his earlier film Yella in the ambiguity and dream-like nature of some elements. It's a strange and beautiful love story with a dark undercurrent that sets things up early in the film, and they unfold before us in a way that is surprising and inevitable.
No Ordinary Man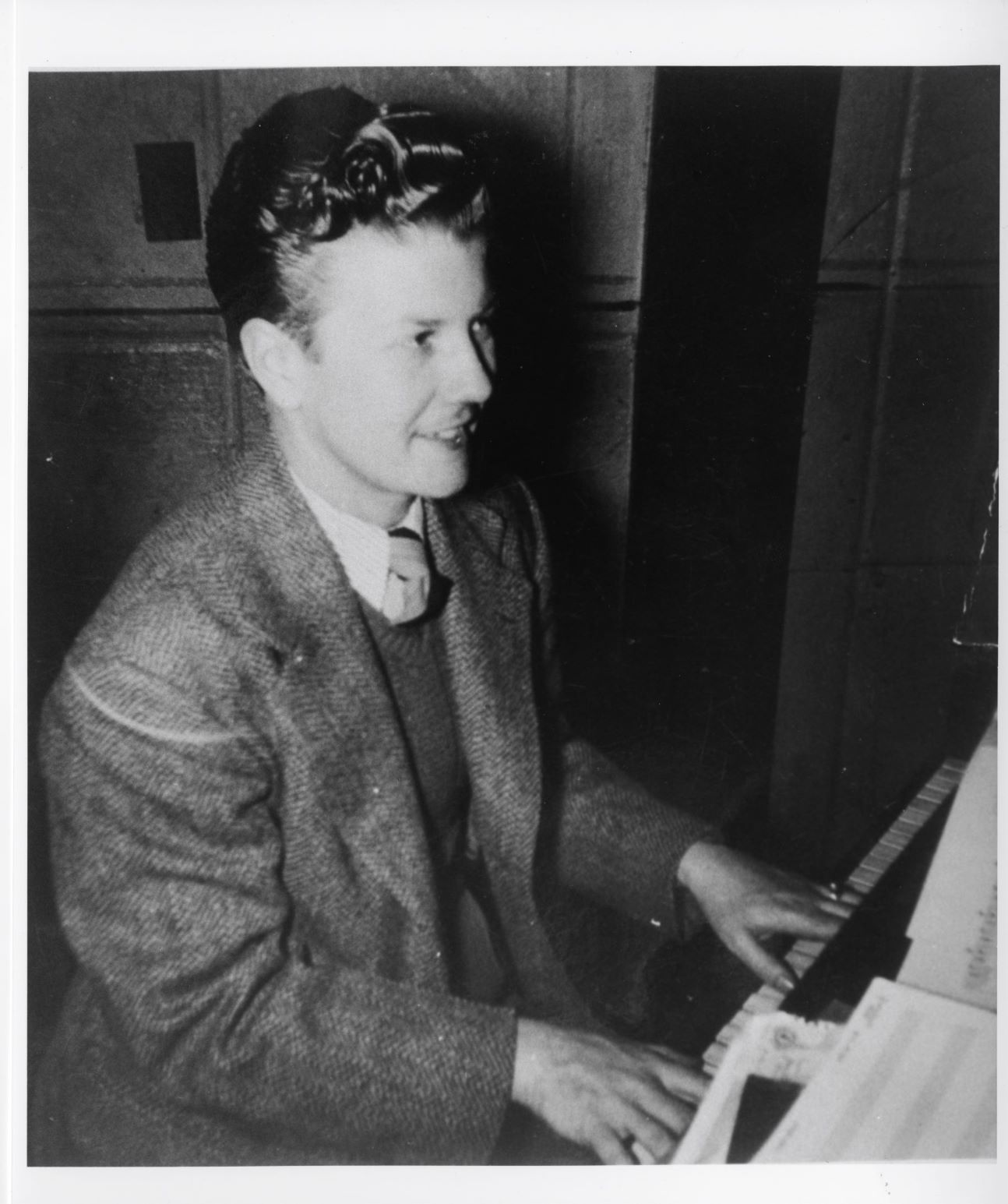 One of my favourite festivals, the FIN: Atlantic International Film Festival moved their programming online, and they had a great range of local, Canadian, and international films including some great documentaries like No Ordinary Man. The experimental documentary co-directed by Chase Joynt and Aisling Chin-Lee tells the story of Billy Tipton, a jazz player and trans man. It's a lot more than simply a music documentary as contemporary trans artists and writers tell the story while bringing elements of themselves and their experiences to the story. Fascinating and inspiring, it's a unique and powerful approach to a documentary that makes it a broader and bolder statement about identity and how it is defined for and by people and society.
Family Romance,
LLC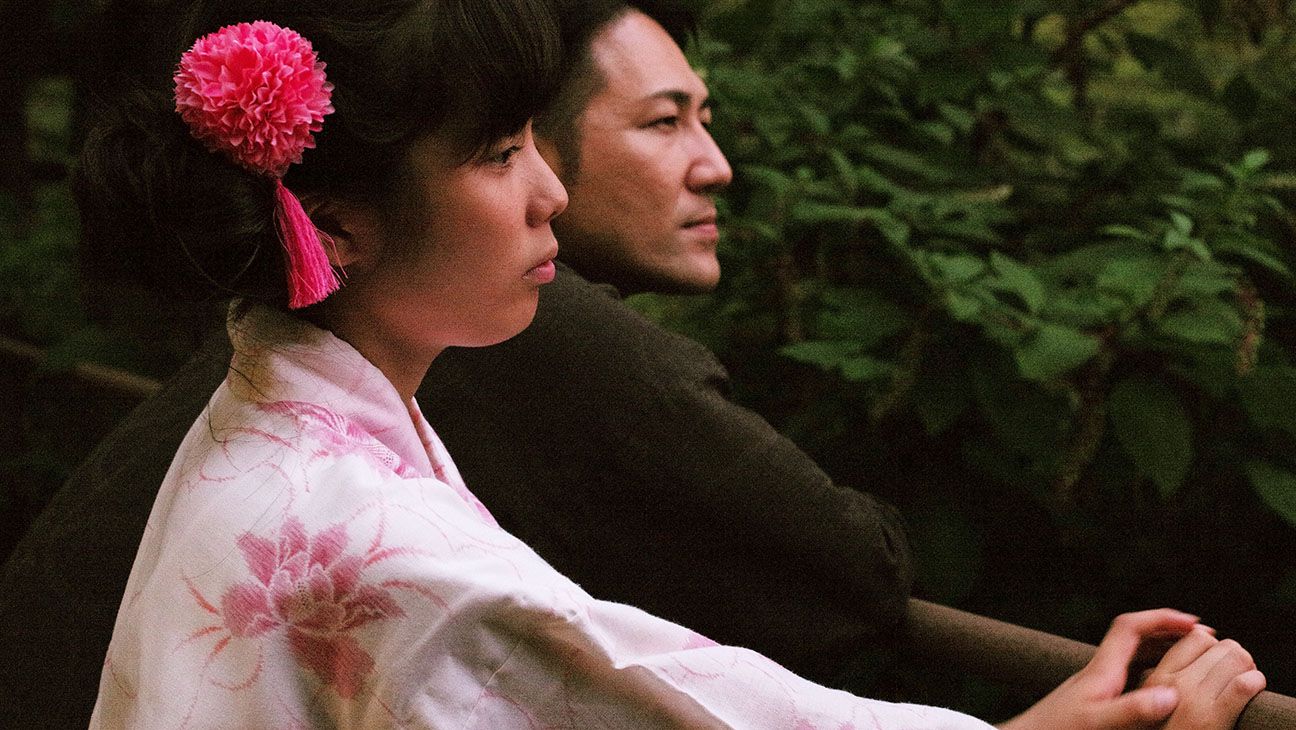 MUBI continues to be a great way to watch films online with a blend of classic and new films that they are releasing on the service. One of the highlights from the past year was Family Romance, LLC. A unique documentary / drama hybrid from Werner Herzog about a Japanese company that provides stand-ins for family members, bosses, or anyone else. With the head of the company playing a variation of himself, Herzog constructed a semi-improvised story out of it and shot it himself guerrilla-style in and around Tokyo with the actors not being interpreted and Herzog judging the scene based on his intuition. There are some beautiful moments, and it's a thought-provoking exploration of many of Herzog's ideas about truth and ideas around it.
Bait
The small filmmaker-oriented Halifax Independent Filmmakers Festival is always a great place to see films and connect with filmmakers. With the challenges of the pandemic they delayed the festival, but were able to have an edition of HIFF that had introductions and discussions with filmmakers and presented great short and feature films including one of the films I've been wanting to see for a while, Bait. Shot on hand-processed film by writer / director / editor / cinematographer Mark Jenkin, Bait is a unique portrait of a man in a fishing village as the influence of tourists on the economy is changing things. A tactile and brilliant approach to a kitchen sink drama style story given an almost dream-like quality through the use of the film and post-synced sound which makes it feel older and also timeless. A great example of how embracing constraints can lead to something that becomes even more interesting and cinematic in ways that feel innovative while using techniques from the past.
The Assistant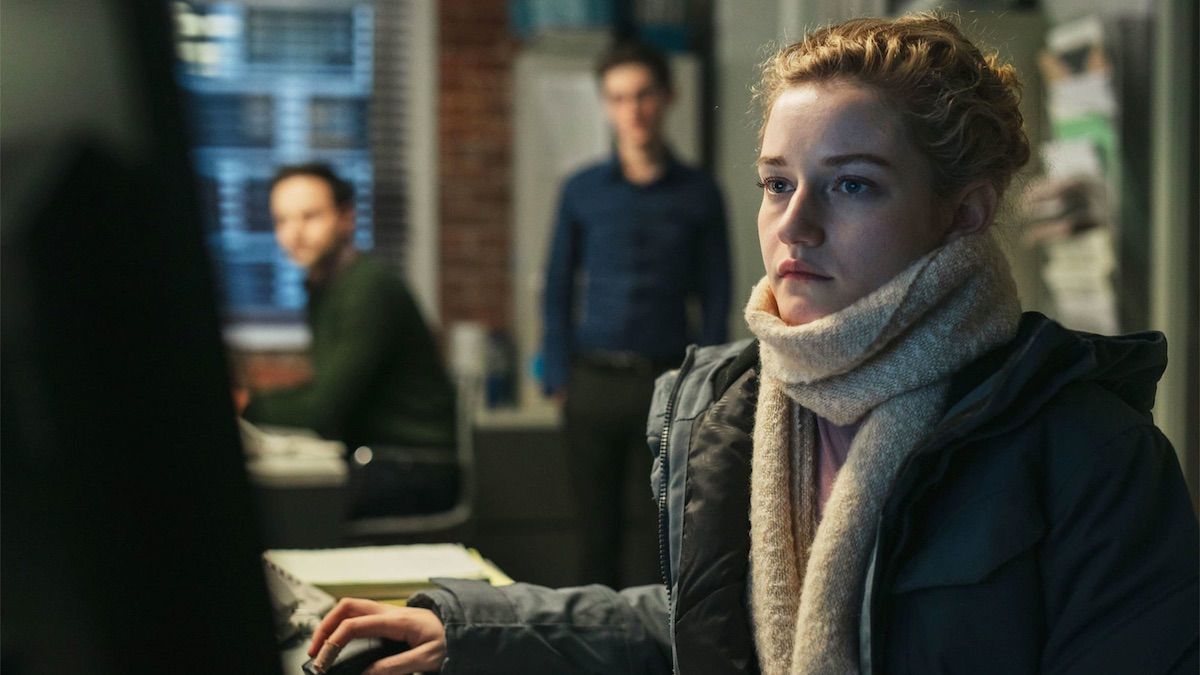 Constructed in a cold and distanced style, The Assistant directed by Kitty Green is nevertheless horrifying as we watch a young woman work in an abusive workplace. Set in a film production company office for a Harvey Weinstein-like executive who we never see, it's a precise documenting of how such an abusive person doesn't exist in a vacuum and how it takes many people looking away or excusing and enabling the behaviour for it to continue. With the focus on an extraordinary Julia Garner we see her constant struggle to decide whether it is worth putting up with this abuse to have a career in the business and the stress of not knowing what you could do to jeopardize your entire career in a moment.
Let Them All Talk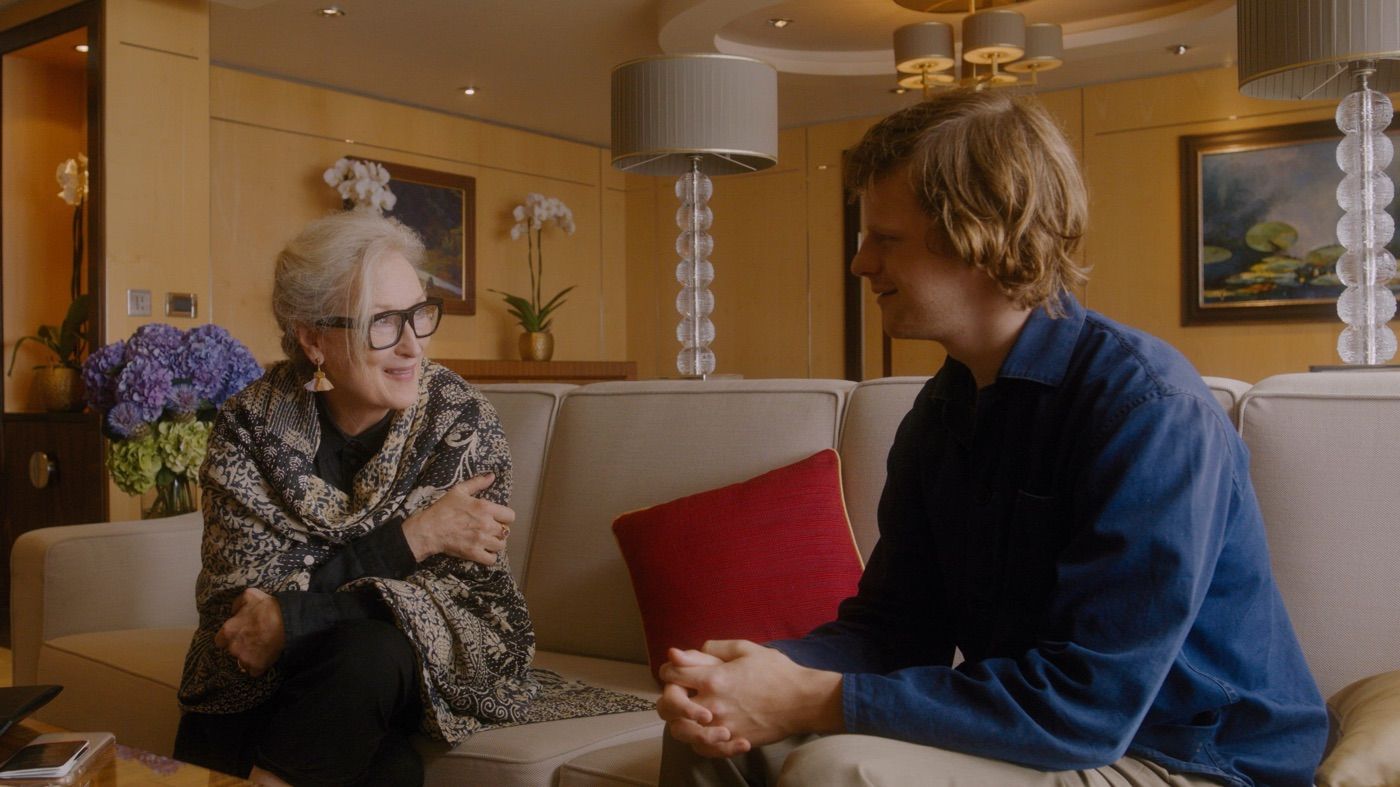 Steven Soderbergh is great at taking a premise or framework and then creating something great out of it. With Let Them All Talk he assembles a great cast on the Queen Mary 2 with a story outline from Deborah Eisenberg and shot it himself and allowed the cast to improvise the dialogue. The strength is the cast with Meryl Streep as a temperamental and self-centred author who brings along two friends - a scene-stealing Diane Wiest and Candace Bergen, and her nephew Lucas Hedges and her agent Gemma Chan who secretly joins the crossing to find out more about her upcoming book. It's fun and has a surprisingly coherent story with a bit of heart at the core of it all. So great to see something like this where great actors and directors are given space and time to try something out.
Beanpole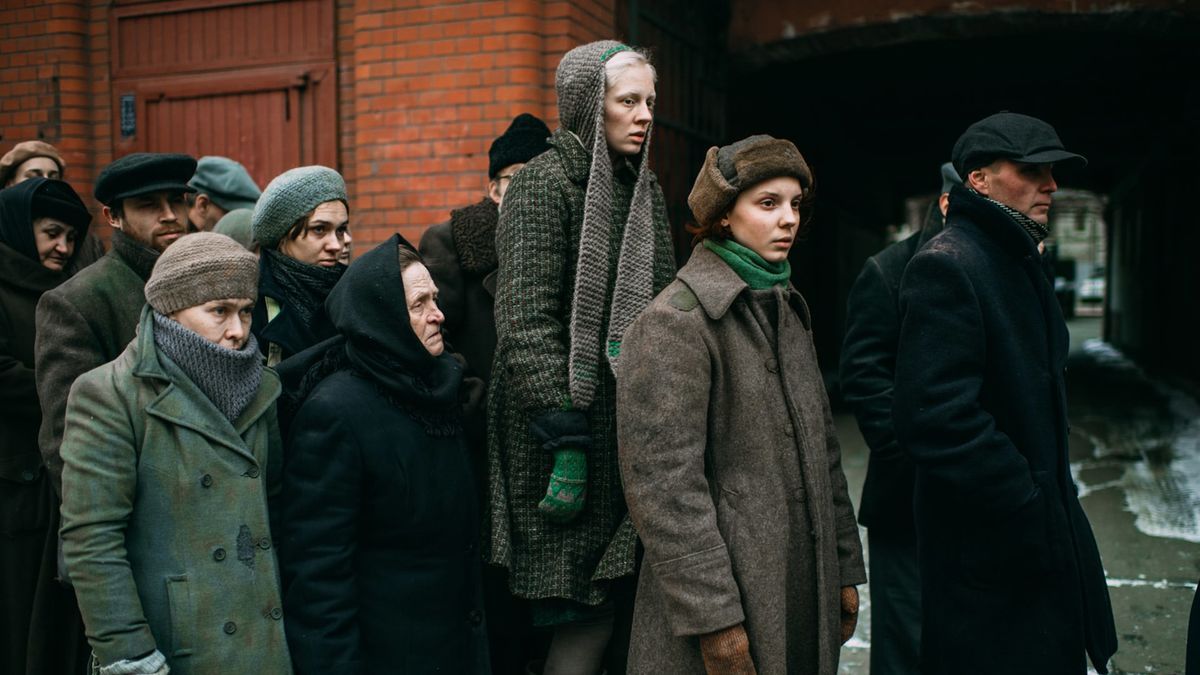 One of the other MUBI online releases was the Russian drama Beanpole. An examination of the trauma of surviving the horrors of war and the lasting effects that it has on everything in the lives of the survivors, Beanpole directed by Kantemir Balagov shows us the daily life of Iya, played by Viktoriya Miroshnichenko in a stunning and enigmatic performance. The entire cast is great, and it's all shot with super-saturated orange and green colours as we watch the damaged people in post-war Leningrad try to find some hope and meaning in their lives in the midst of destruction and loss. It's a haunting and memorable look at characters in extreme situations seeking connection and meaning in their lives.
Da 5 Bloods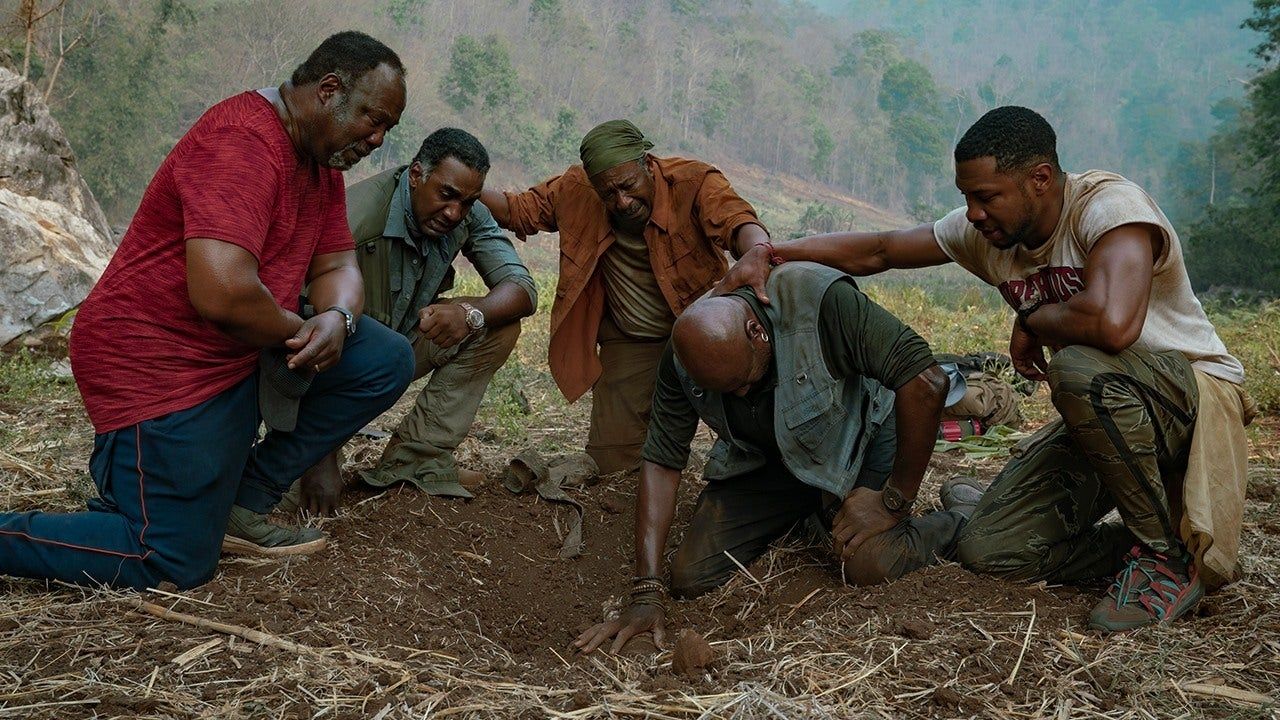 Spike Lee swings for the fences again with Da 5 Bloods, a story about 5 Vietnam veterans and how they reunite to recover some hidden treasure. The slightly shaky premise is a great opportunity for Lee to do his thing with a great cast as he comments on Vietnam and contemporary America. Without the budget to do de-aging of his actors, he took the bold step of using the present day actors in playing themselves much younger. It introduces a bit of cognitive dissonance that worked for me as it's their memory of the past that we're seeing. Filled with great shots, some truly harrowing sequences, and moments of grace it's a powerful statement from one of the great directors who continues to challenge himself in different ways.
I'm Thinking of Ending Things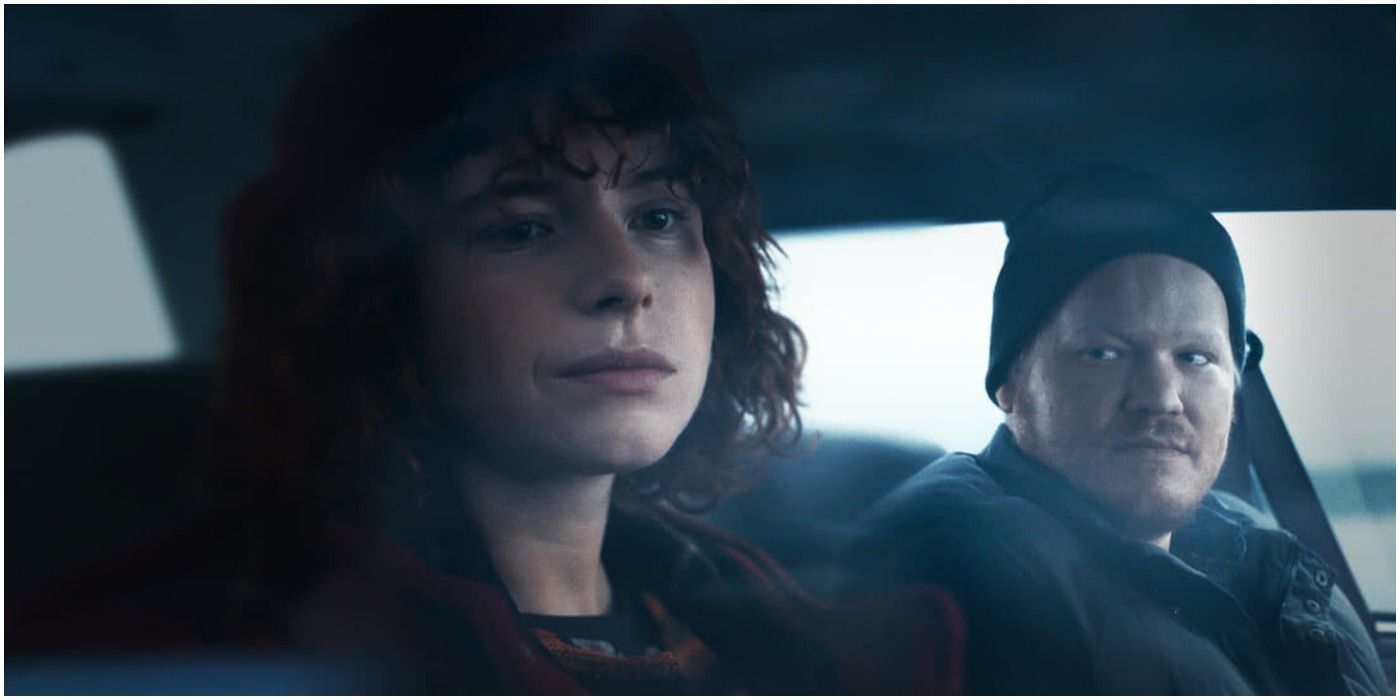 Boldly experimental and opaque, I'm Thinking of Ending Things has Charlie Kaufman adapting a novel that feels very much like a Charlie Kaufman story. With a fragmentary and impressionistic narrative that changes throughout the film, it's beautifully shot with strong performances from the entire cast but Jessie Buckley and Jesse Plemons are at the core. There is a lot to unpack in the melancholy film which is densely filled with references to literature, art, and cinema. After watching the film I read some interviews and articles which helped everything click into place. Even without the full range of references and the overall narrative conceit of the film, I found it strangely moving and sadly beautiful as I immersed myself in it.
Kajillionaire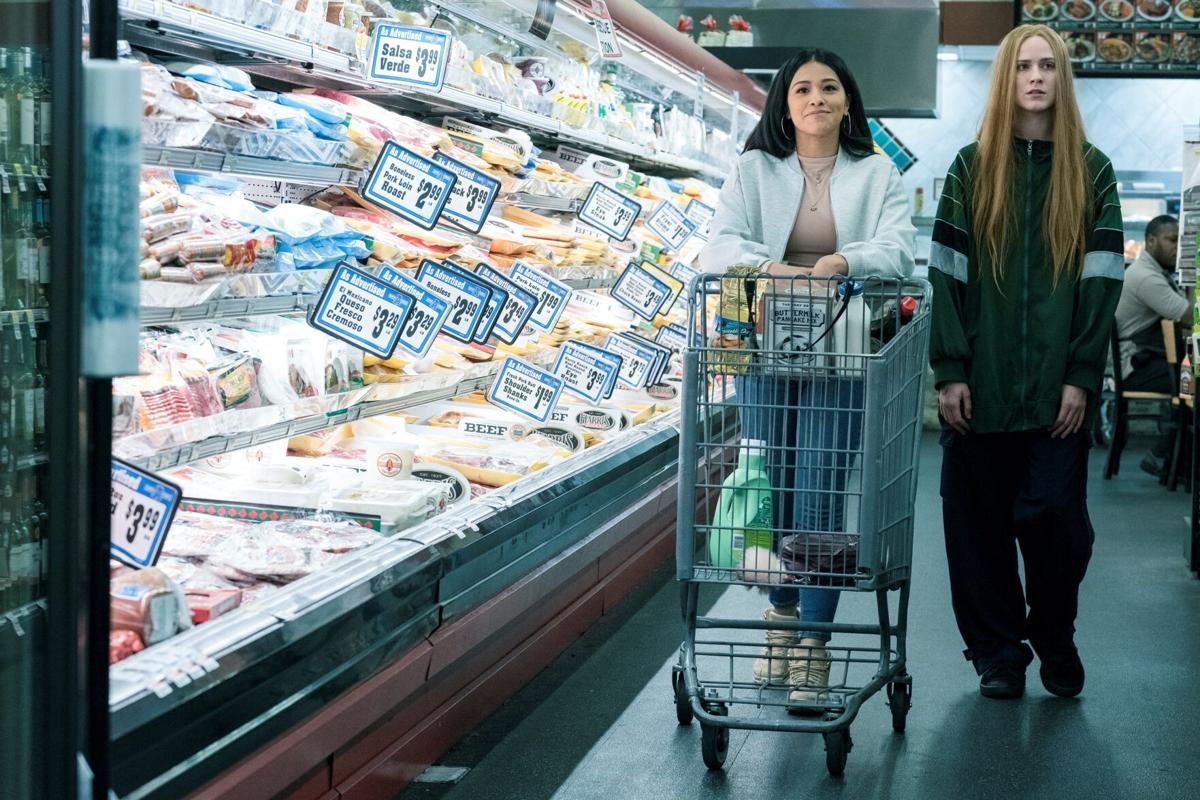 After an absence of nearly a decade in feature film directing, Miranda July returns with Kajillionaire which is the first of her features not starring her. But it is full of her concerns and odd sensibility and with her attention fully behind the camera it is also her most polished and accessible film. Still unsettling at times and with a solid cast anchored by Evan Rachel Wood along with Debra Winger, Gina Rodriguez, and the always reliable Richard Jenkins, it's a film about a dysfunctional family whose entire existence is built around low-stakes scams. While mostly grounded it reality, there are moments of beauty where the film becomes more expressionistic. With the film deeply centred close to the point of view of Evan Rachel Wood's character and her deep longing for connection in her very socially awkward way, it took me a while to figure out what was going on and then the precise and beautiful construction of the film became clear to me.
Another Round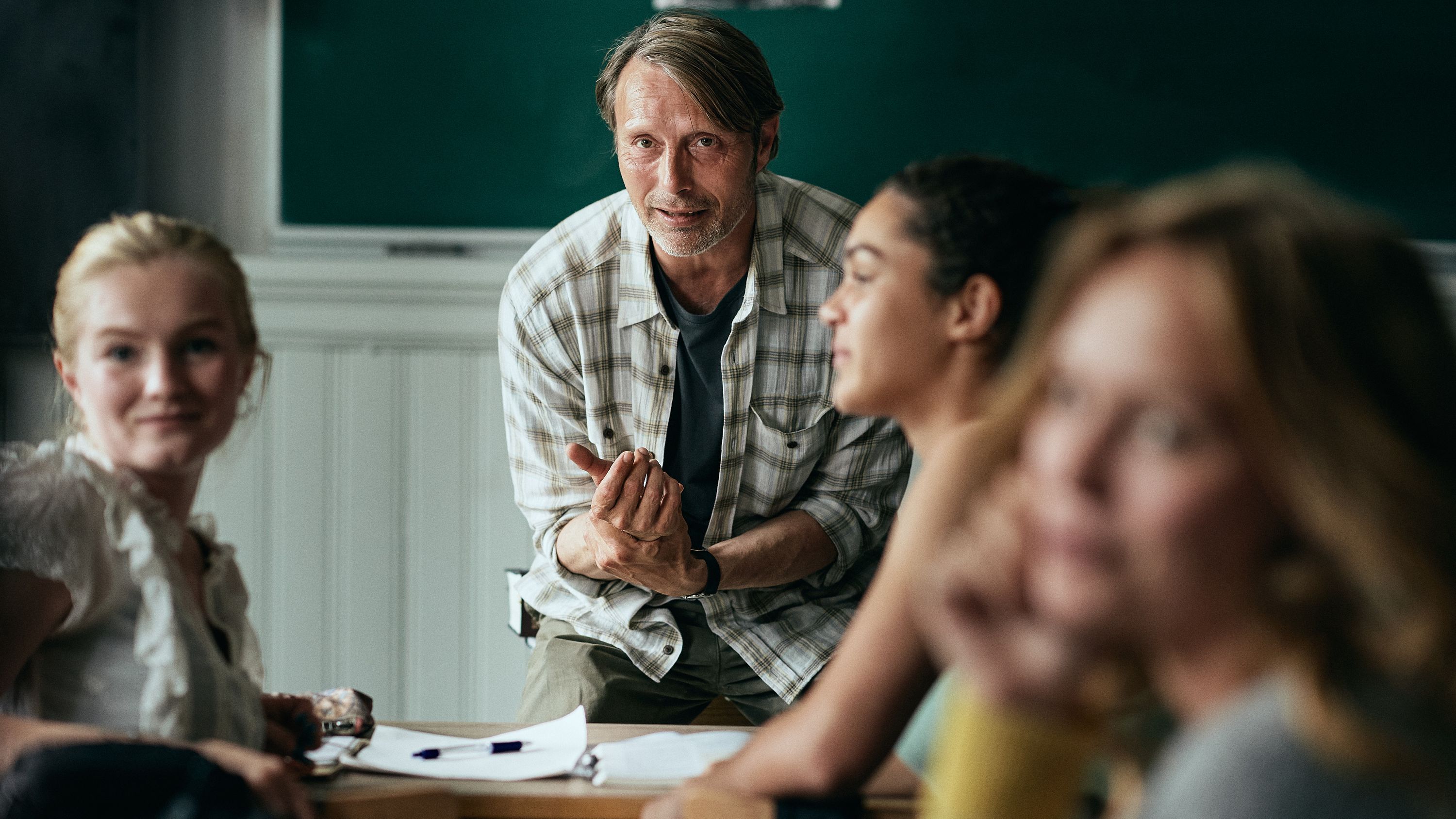 The closing film of the FIN: Atlantic International Film Festival was another great one that featured one of my favourite actors in a Danish film that was entertaining and through-provoking. Thomas Vinterberg directs Mads Mikkelsen again in the dark comedy Another Round to look at the role that alcohol plays in Danish society. Vinterberg is interested in exploring challenging ideas in interesting ways, and he strikes a perfect balance with this film. The idea at the core of the film is that slight intoxication throughout the day can improve the mood of people and make them better at what they do. It's a premise that allows the director and cast to more deeply examine the relationship the characters have with alcohol and the deeper issues that they have in their lives. Mikkelsen brings a depth and empathy to his character that moves the film from broader comedy to something deeper and more humane all without providing an obvious or easy moral statement.
Never Rarely Sometimes Always
Shot with restraint and a deliberate withholding of details through exposition as we follow two young women who need to take a road trip to New York from rural Pennsylvania so one of them can get an abortion. We follow them, cinema-verite style on the journey as they meet people and face the challenges on their own. It builds to one of the most devastating scenes from the past year as the main character answers a series of questions about her life and situation only using the four words of the title, Never Rarely Sometimes Always. Incredible in how Director Eliza Hittman and actress Sidney Flanigan can bring so much humanity and delicate detail within a minimalist format. With superb 16mm photography from the talented Hélène Louvart who also shot Hittman's Beach Rats in a similar, visually stunning style.
Nomadland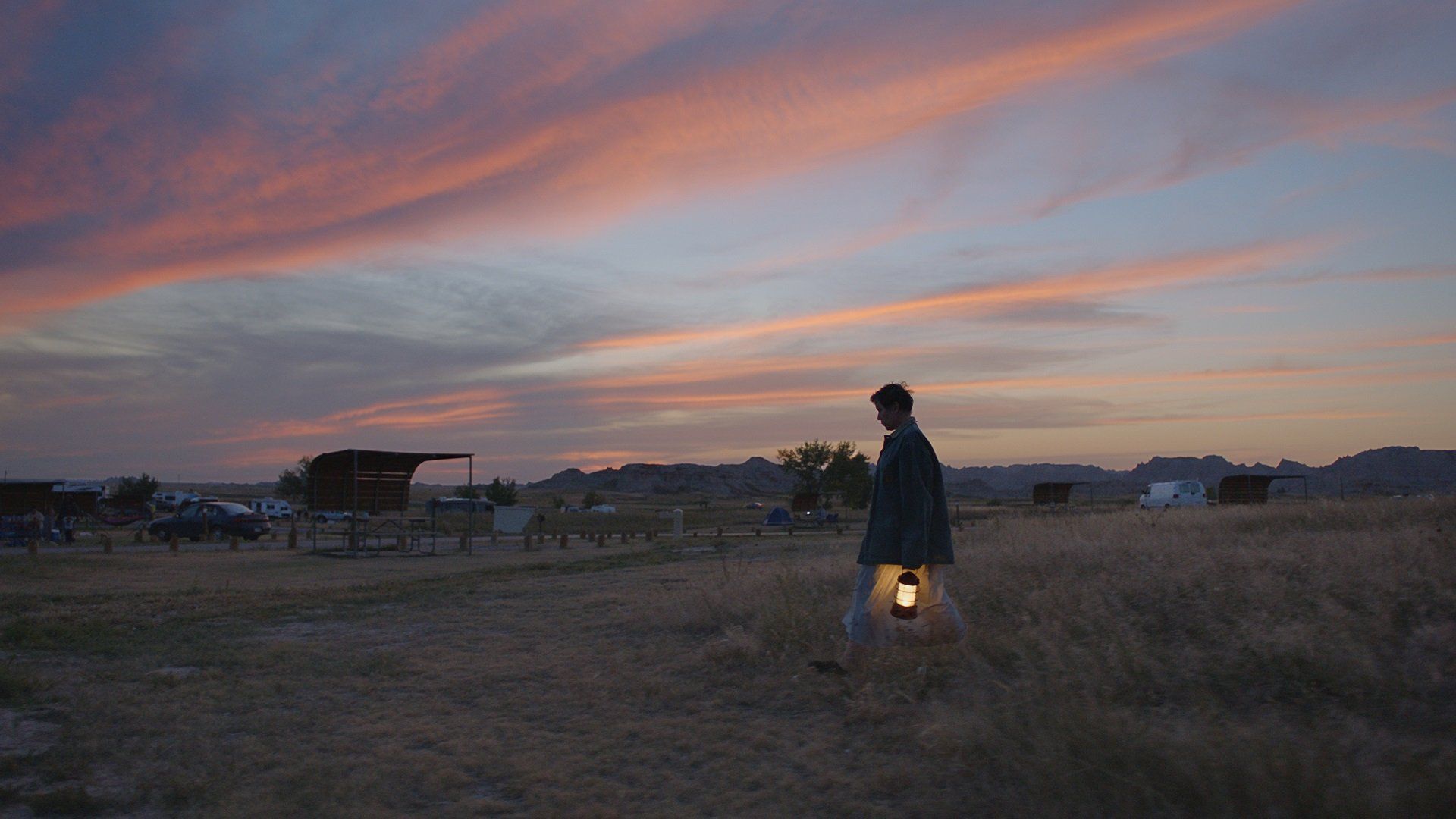 TIFF moved their festival online with screenings of their high-profile films along with Q&As and introductions, and it gave me the opportunity to see one of my most-anticipated films of last year, Nomandland. A brilliant adaptation of the non-fiction book by Jessica Bruder that blends dramatic and documentary elements, Nomadland allows Chloé Zhao to apply a similar approach from her earlier films, The Rider and Songs My Brothers Taught Me, to a story with a broader theme. At the centre of the fictional part of the film is Frances McDormand who embraces a nomadic lifestyle living on the road and picking up work along the way. The bulk of the cast is made up of non-actors playing themselves as they explain their lives and choices to have a rootless existence. The improvisational approach creates something that is moving and grounded and is a respectful portrait of people across the United States who have found a way to live their lives differently.
First Cow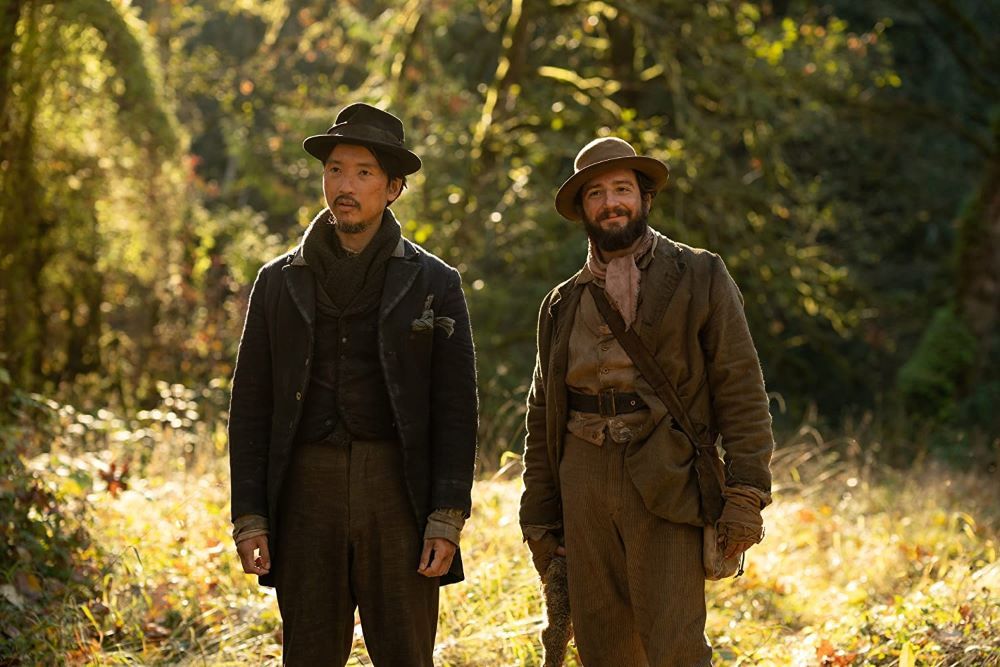 Kelly Reichardt tells another story of the old West with First Cow in a different way than she did with Meek's Cutoff. This time it's a story of friendship and entrepreneurship in difficult circumstances. In an indirect way, it's also a slow-moving and gentle heist film. With a pair of sensitive and wonderful performances from John Magaro and Orion Lee, it's about two men who don't quite fit into the frontier world, but they figure out how to survive in this new frontier. With impeccable and dirt-covered production design and evocation location cinematography from Christopher Blauvet (who shot Reichardt's previous three films) that captures the raw beauty of the forest. The film is a perfectly structured and gentle portrait of a friendship that flourishes in harsh circumstances.
Bonus Films
As the year goes on I add films to the list for favourite films of the year and then as the year ends I narrow the list down. This year I narrowed it down to 20 films, but here are some great films that didn't make it into the full list:
The Truth
Japanese director Hirokazu Kore-eda works with Catherine Deneuve, Juliette Binoche, and Ethan Hawke in The Truth, for a lovely family drama in French and English about a famous actress and the chaos her autobiography creates for the family.
Bill and Ted Face the Music
Bill and Ted Face the Music is a surprisingly sweet and funny wrapping up of the Bill & Ted films with the focus shifting as the heroes are older and just a bit wiser.
Still Processing
Sophy Romvari's remarkable short documentary Still Processing looks at grief and memories in a moving and sadly beautiful way.
Judy Versus Capitalism
Mike Hoolboom's experimental feature documentary about Canadian activist Judy Rebick, Judy Versus Capitalism, is personal and provides a biography and an immersion in the struggles for the rights of women in Canada.
Atlantis
Atlantis is an enigmatic Ukrainian science fiction film set in a future Ukraine devastated by war as a soldier dealing with PTSD tries to make some sense of his life. One of the most visually stunning films in recent years, it is deliberately-paced and the seemingly disconnected scenes start to coalesce into something remarkable as the film goes on.
Point and Line to Plane
A stylized and beautiful short from Sofia Bohdanowicz, Point and Line to Plane blends dealing with loss with art and history in a moving and understated way.
L.A. Tea Time
L.A. Tea Time is a fun documentary by Sophie Bédard Marcotte where she and her cinematographer set out on a road trip to hopefully meet up with Miranda July for tea. The journey is truly the reward and the self-referential film was filled with strange and lovely moments.