It started with the cool and carefully-constructed story of a young woman dealing with paranoia and witchcraft (The Witch) and ended with a young man returning home to help his mother as she struggled with cancer (Other People). Films I love are well-crafted and connect on an empathetic and emotional level and make me think. I hope that you discover some new things to see as you look through my list.
It was a great year for films with solid work throughout the year and the usual burst of festival films near the end of the year rounding things out. In terms of watching I made a strong and conscious effort to watch more films directed by women and took the 52 Films by Women challenge. I also was able to avoid superhero films and this was a better use of my time. In the top 20 there are 10 films directed by men and 10 directed (or codirected) by women which is probably a result of watching more films directed by women.
Letterboxd has become an essential part of how I keep track of films and it's also a great way to collect and analyze data about the films watched. My Year in Review page breaks down all sorts of interesting statistics about the 460 films that I viewed last year (down from 512 in 2016). My most-watched directors were Agnès Varda (11 films), Chantal Akerman (8 films), Werner Herzog (6 films), and the Coen brothers (5 films). It's the second year in a row with Varda and Akerman in the top spots for directing. The actors I watched the most were John Goodman (in 7 films) and 5 films each for Mathieu Amalric, Greta Gerwig, Tilda Swinton, Aurore Clément, and Denis Levant.
The rule that I follow making this list is that I have seen them during the calendar year, so there are a few key films that may be on other lists that I didn't get to see. Here are my favourite films from last year.
Things to Come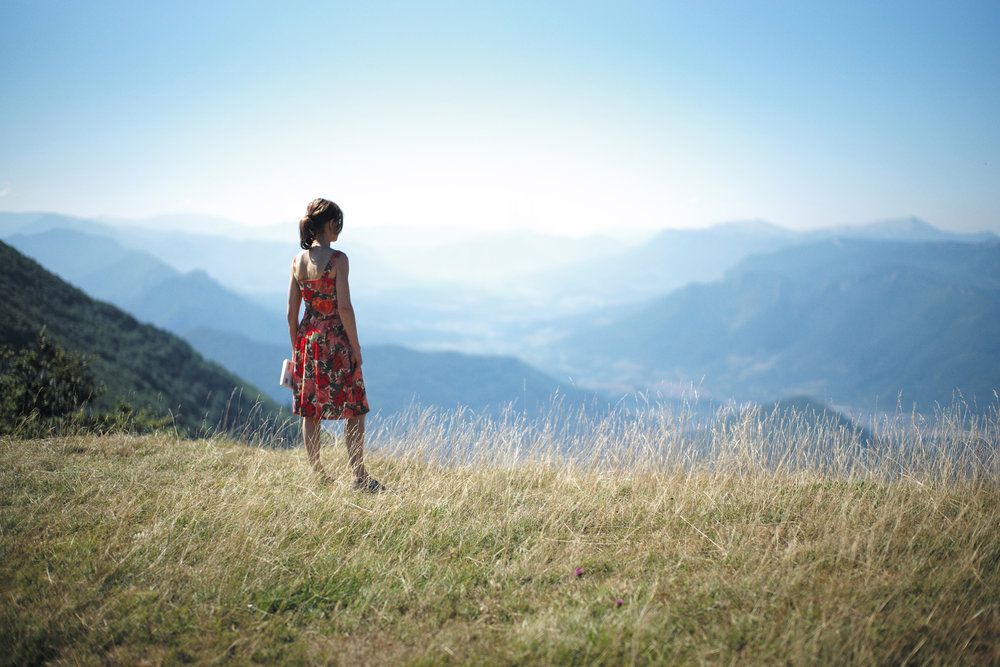 Understated and beautifully shot, Things To Come has Mia Hansen-Løve almost completing a trilogy after her two previous films about a young woman and first love (Goodbye, First Love), and a man in his 20s in the electronic music scene (Eden). This time she has made a film that tells the story of a philosophy teacher who deals with changes in her relationships and life. With a strong and nuanced performance from Isabelle Huppert, it's a complex and episodic film as we see moments as we see her become someone else and embrace the changes surrounding her. It's about life and stubbornly resists cliche and Hollywood conventions as things unfold.
The Witch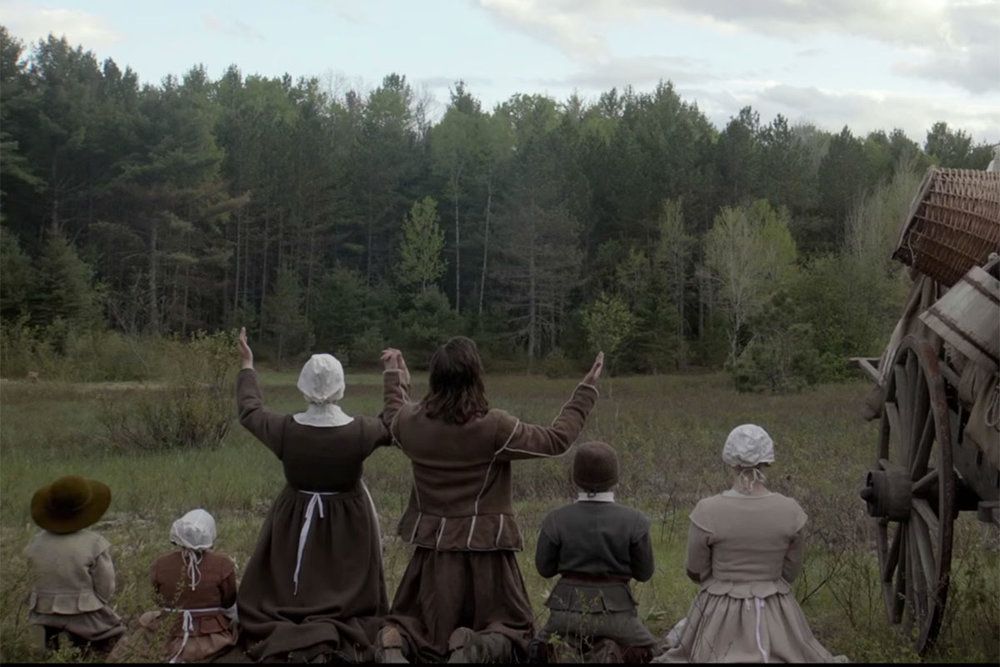 The first film added to my list early in the year, The Witch is cool, understated, and unnerving. Building a world out of the struggles of a family in a harsh wilderness, it cleverly sets up the story and the characters and we watch as it all slowly falls apart. With masterful framing and a haunting and evocative score, The Witch is an impressive debut feature that shows that the precise, almost clinical approach that Stanley Kubrick took with his films can still work well in the right hands.
Moonlight

Gorgeous cinema and a pleasant surprise to me as I went in not knowing anything about Moonlight when I saw it at the Atlantic Film Festival. With a triptych structure showing three key moments in the life of a young man coming to terms with who he is, it's stunningly shot and acted and is a wonderful and beautiful film. Stylistically bold in casting three different actors in the three different times, the film zooms by as it casts a spell as we watch someone grow up and become who they really are.
Maggie's Plan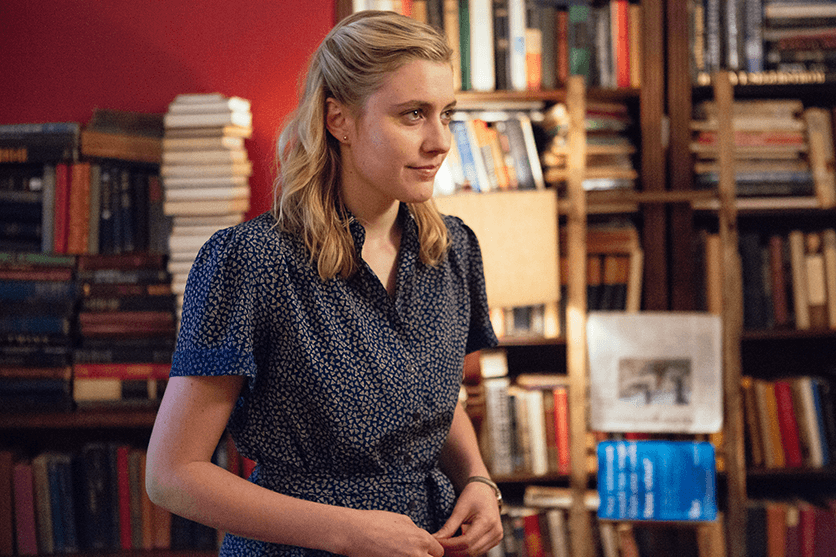 In Maggie's Plan, Greta Gerwig plays another variant of the persona that she has developed and makes what could be a standard romantic comedy a whole lot more. Rebecca Miller is operating in similar territory as Woody Allen in telling the story of more well-to-do white people in New York, but she grounds everything in reality with characters that have depth and a story that takes unexpected directions. In an early scene key to the film, Gerwig tells a bit of her personal history and the scene effortlessly goes from quirky to something more moving as she talks about her late mother. It could have been a screwball comedy, but Miller wisely keeps it all restrained and does allow for a few over-the-top moments, but manages to bring it all back to earth in a way that skillfully reworked my romantic comedy expectations.
Toni Erdmann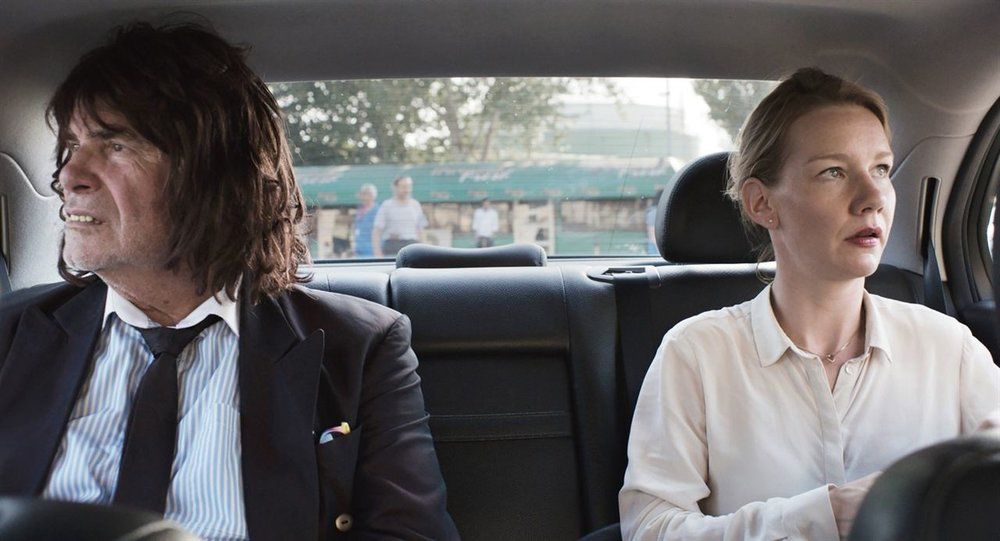 Another film that I knew little about before seeing it at the Atlantic Film Festival, Toni Erdmann is an odd gem from director Maren Ade that tells the story of the relationship between a father and daughter. With a long running time and locations in Germany and Romania, it's a strange and delightful pairing of German manners with some of the elements of the Romanian New Wave along with some surreal elements thrown in. The film takes time to set everything up and then it all gets increasingly absurd as it builds to a touching and beautiful conclusion. A unique film that does things in a confident and determined way that works remarkably well.
Werewolf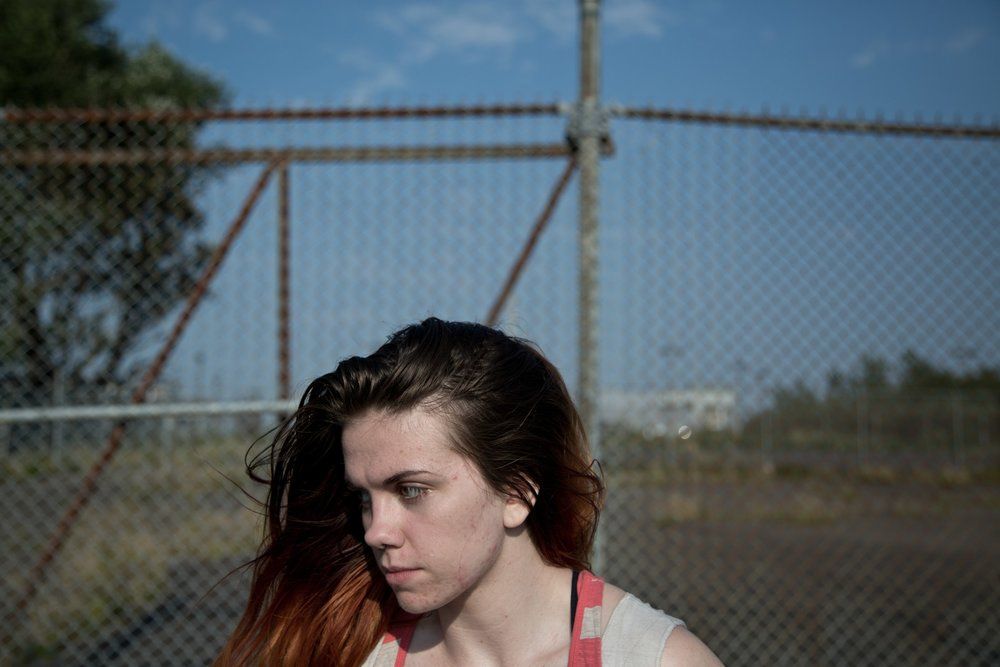 Ashley McKenzie's first feature, Werewolf, is a naturalistic story about a couple trying to break the cycle of drug addiction in Cape Breton. While it's shot in a understated and almost documentary style, the frames are carefully composed and the elliptical narrative is heartbreaking and utterly compelling. It's an almost voyeuristic glimpse into relationships and challenges faced by people on the edge of society as they struggle to survive and make it through another day. An impressive feature and an encouraging sign for the future of filmmaking by those outside of the more commercial mainstream cinema. Demanding at times, but definitely worth the effort.
No Home Movie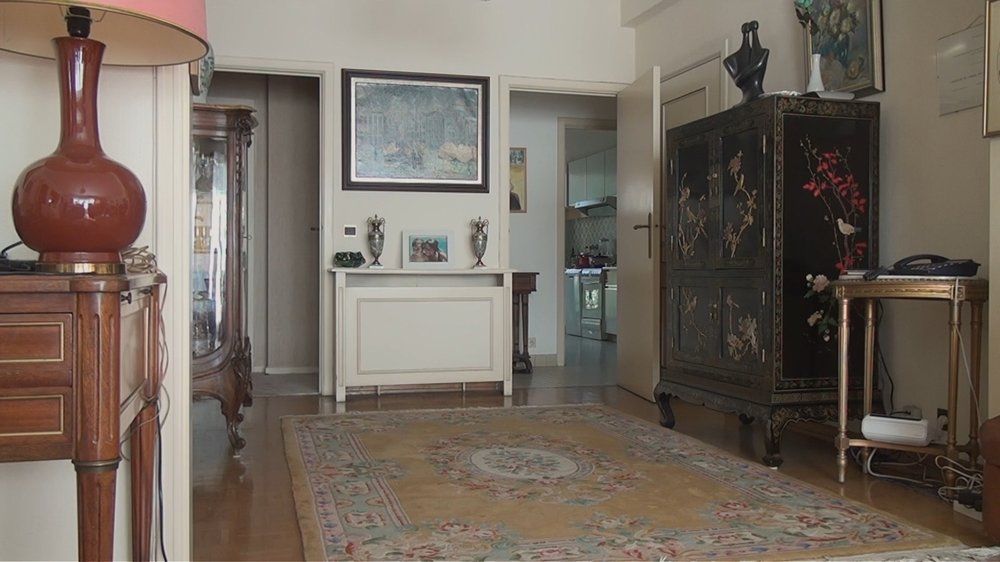 Chantal Akerman's final film, No Home Movie, is the culmination of much of her work. Constructed mainly out of a series of static frames in and around her mother's house, it shows elements of all of her work. We hear conversations between Akerman and her mother and others within the house and through video calls. It's understated, frustrating, and fascinating. A sad and beautiful final film that preserves a relationship and provides more context on the life and work of a remarkable filmmaker.
It's Only the End of the World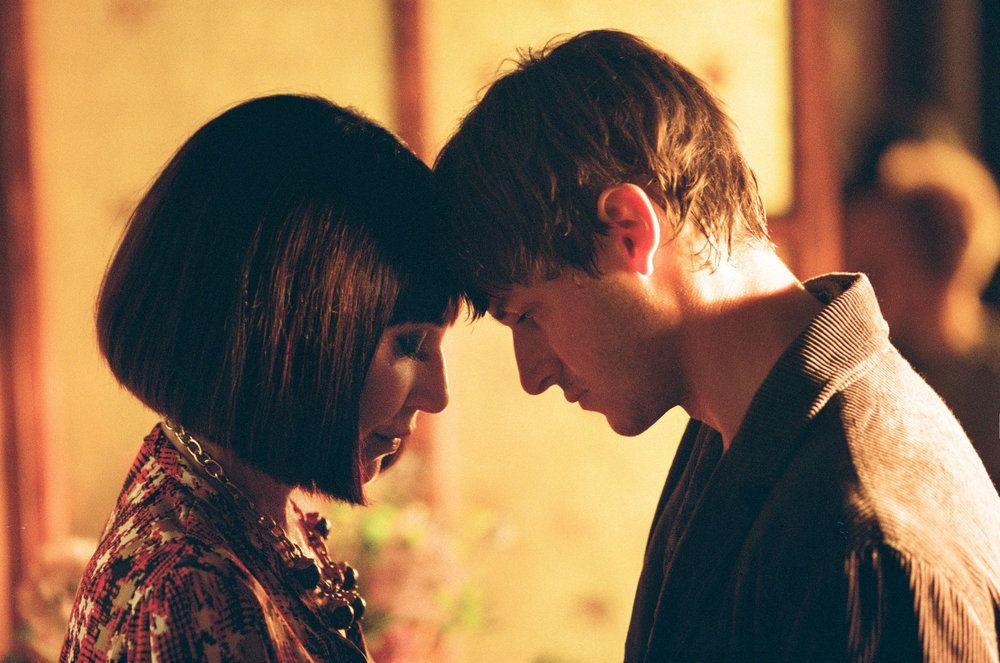 An adaptation of a play where Xavier Dolan takes a counterintuitive approach and moves the camera in close to the faces of the actors, It's Only the End of the World is intense and almost overwhelming on the big screen. It feels as if you are in arguments with the characters which makes the whole thing a much more immersive experience than more traditional adaptations. Working within those constraints allows Dolan to channel his energy into the performances of the actors and without a number of his visual virtuoso set pieces (with the exception of a truly breathtaking final sequence) it's superb filmmaking with a great cast at the peak of their power.
Spectres of Shortwave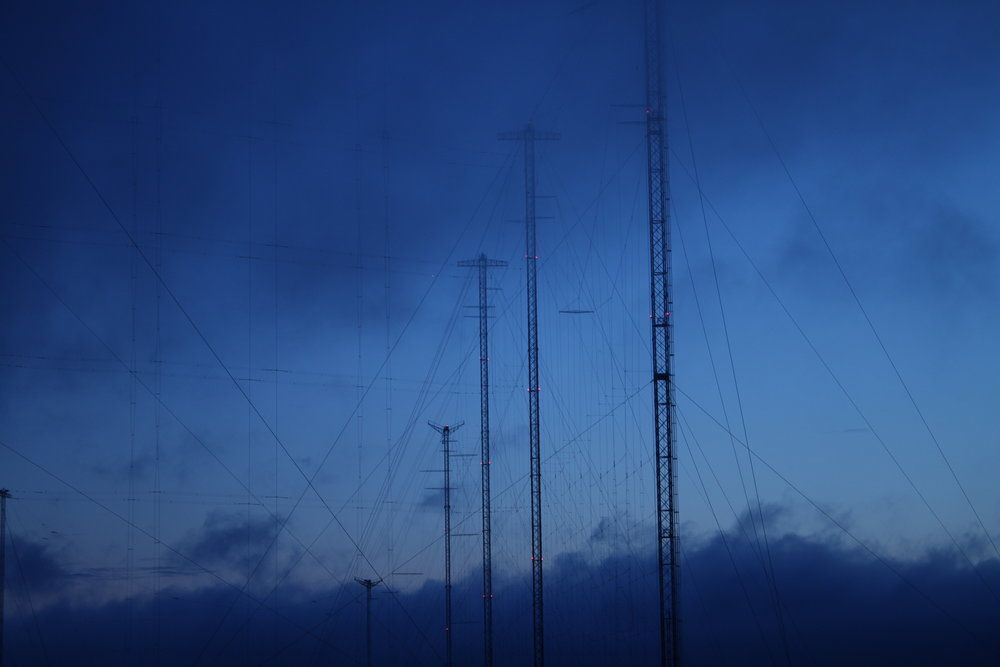 I'd known about the project for a while and even participated in some of the crowdfunding for the film, but seeing Spectres of Shortwave was a truly wonderful experience. The shortwave towers that were outside of Sackville, New Brunswick were a landmark and touchstone for me for decades as I would drive by and a few times I stopped in and saw them up close. Beautifully shot on 35mm film and with an experimental and immersive approach to sound, Amanda Dawn Christie creates a remarkable and melancholy portrait of objects, locations, and a time as people share stories about the towers and what they meant to them as we watch the towers on the Tantramar Marsh and witness them going away. It's a haunting and beautiful film that exemplifies how cinema can transport and move you.
Paterson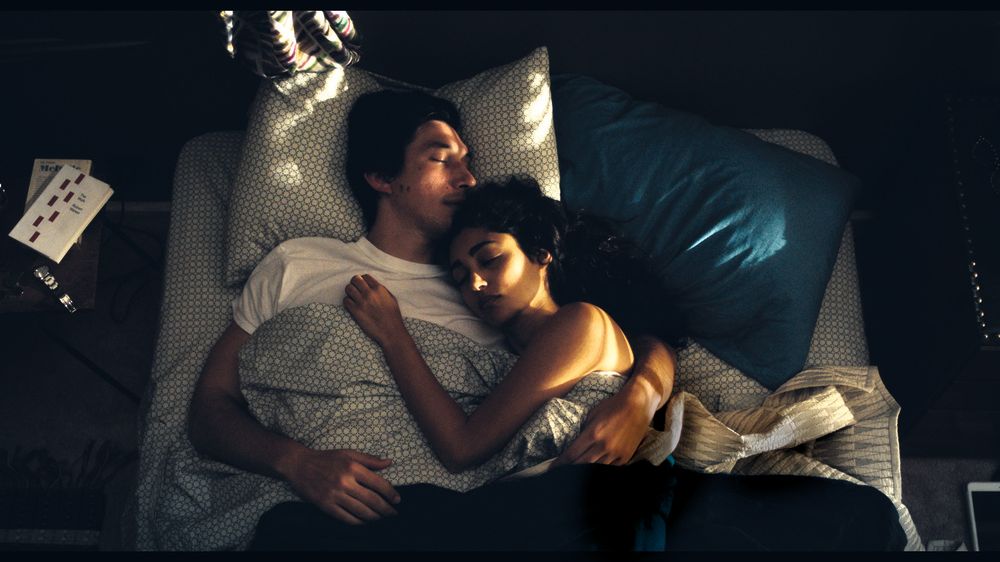 Jarmusch at his understated best, Paterson works in strange and beautiful ways. Understated and enigmatic with a sensitive performance by Adam Driver at the core, it's a film that stuck with me. Each film by Jim Jarmusch is a collection of things that he's thinking about with music, literature, and art all mixed together. But they're also about memorable characters and how everything surrounding them makes them who they are. The film washes over you like a nice, warm bath immersing you in this world filled with details. It's confident and idiosyncratic filmmaking where the parts emerge and interact and create a unique and intricate world where we make connections and speculate about what led to what we see on the screen. It's also, like all of Jarmusch's films, a deeply collaborative enterprise with so many skills and talents on display that results in the discovery of so many other things to explore too.
10 Cloverfield Land
A precisely constructed thriller that constantly shifts gears and undermines expectations, 10 Cloverfield Lane wouldn't work without the great performances of the three lead who ground and add humanity to the proceedings. The uncertainty at the heart of the film keeps things interesting as we see the characters interact and figure out what they need to do to survive and live with each other. Some great editing and cinematography elevate the film above the interesting premise into something that works on the level of Hitchcock at his best.
Window Horses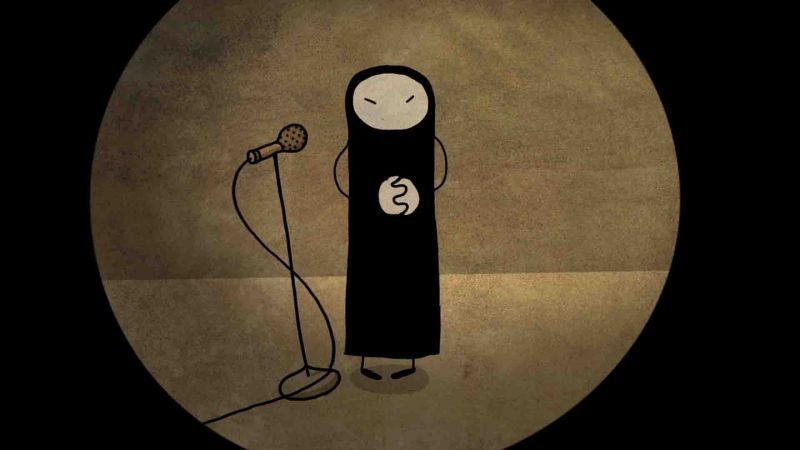 An animated feature from Ann Marie Fleming, Window Horses is an ambitious film that tells the story of Rosie Ming, a poet invited to a poetry festival in Iran and learns about her own history along the way. It's a collaborative effort with segments done by different animators which is all integrated together seamlessly. Filled with wonderful moments and beautiful poetry, it's a film that explores identity in a delightful and complex way.
The Light Between Oceans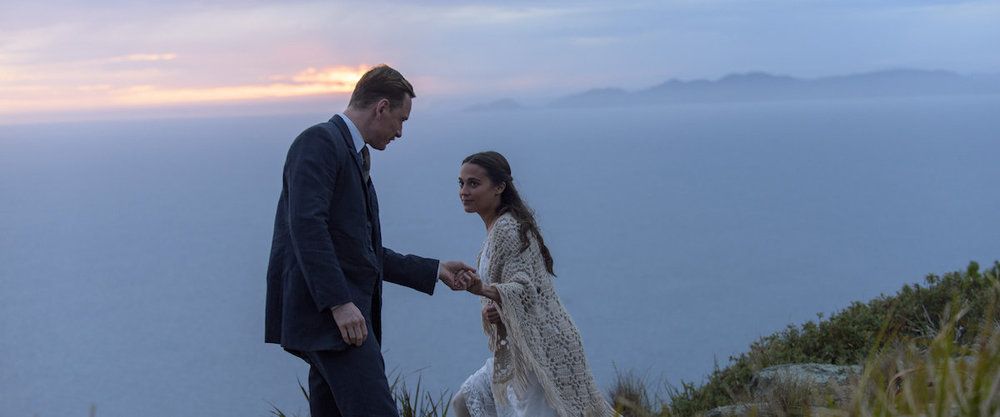 Balancing elements of his intimate Blue Valentine with his sprawling The Place Beyond the Pines, Derek Cianfrance balances it all out with the adaptation of The Light Between Oceans. The historical framework provides great visuals and context to establish things, but at the core of the film is Michael Fassbender's war veteran lighthouse keeper and a love story that is probably won't have a happy ending. It's more old-school filmmaking than his previous films, but I was drawn in to the melodrama and enjoyed being within the world the film created.
Midnight Special

Midnight Special is Jeff Nichols' 80s style family-on-the run movie that perfectly encapsulates elements of Spielberg with a more complex family drama. Featuring a fantastic opening sequence laying out the situation and throwing us right into the middle of the story, it becomes more touching as it goes on as the science fiction elements and metaphorical aspects blend together seamlessly. The cast is fantastic with young and old all giving sensitive and complex performances that elevate the film to something more than simply a genre exercise.
The Rehearsal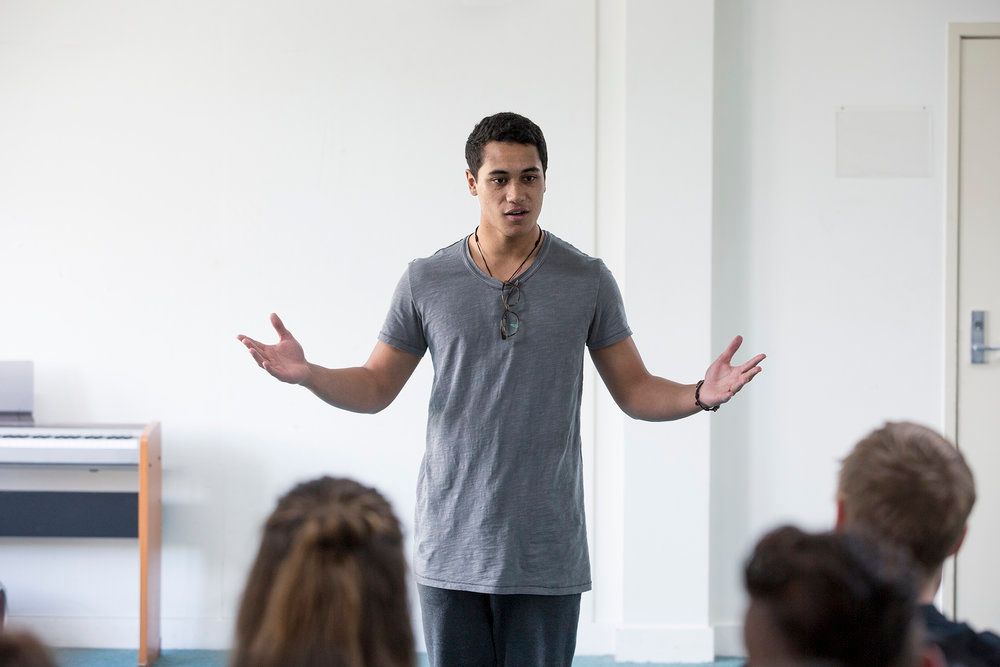 A New Zealand film from Alison Maclean about a group of acting students and a young actor who is searching for inspiration. Filled with grounded and soulful performances, The Rehearsal is complicated and challenging at times which is perfect to highlight the skills of the actors. The film paints a picture that has many elements and no obvious or easy answers to questions about how we treat each other as individuals and artists and how teaching in the arts works.
Further Beyond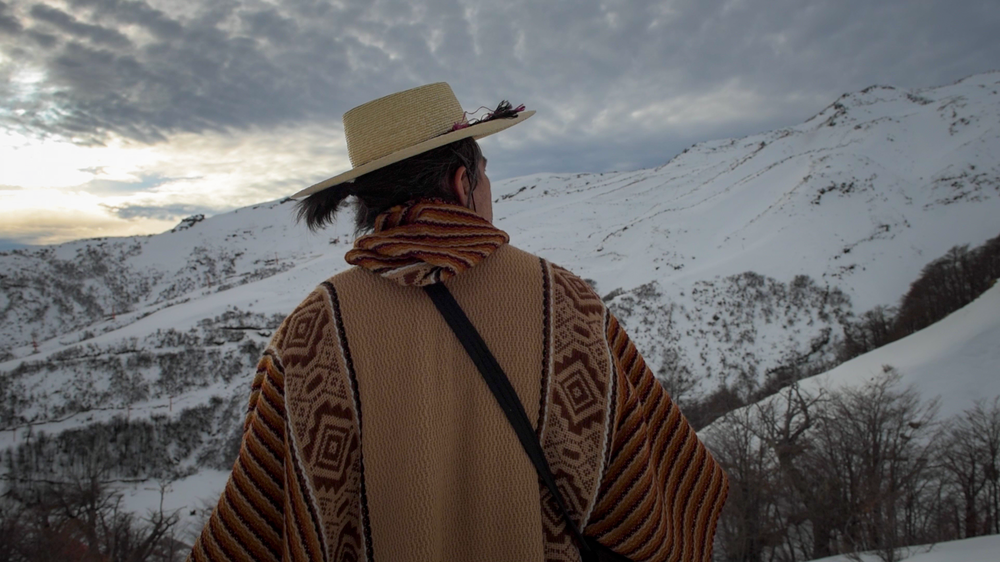 A fascinating exploration of what a documentary can be with the story constructed in a rather ingenious way. While on the surface Further Beyond is about a man from Ireland who went to Chile in the 18th Century, it's a look at how documentaries are produced and what the nature of truth is. Entertaining, witty, and self-aware, it constantly is illustrating points about the story all while not letting you forget that it is a film that allows you to construct meaning out of what you are provided with by the filmmakers.
Other People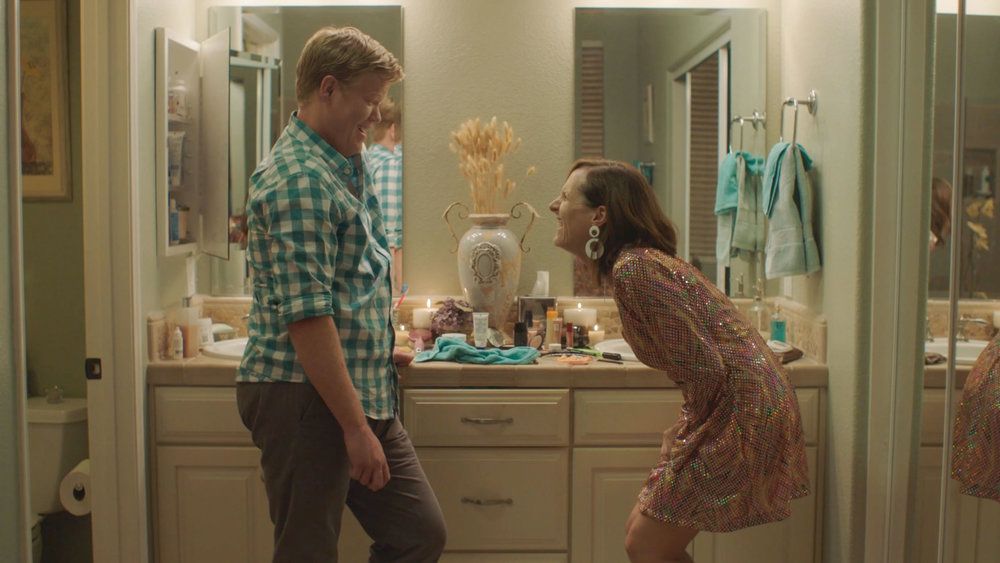 A personal film about a comedy writer dealing with his family as their mother struggles with cancer, Other People is a mixture of comedy and drama. With an wonderful central performance by Molly Shannon as the mother and Jesse Plemons revealing a depth and complexity that I hadn't seen in his other roles, it's a story that sucked me in. There are some beautiful intimate moments scattered throughout the film that break it out of the broader outlines of the story. Those painful and personal parts ground the film in an emotional honesty that makes it more than a typical story.
Hail, Caesar!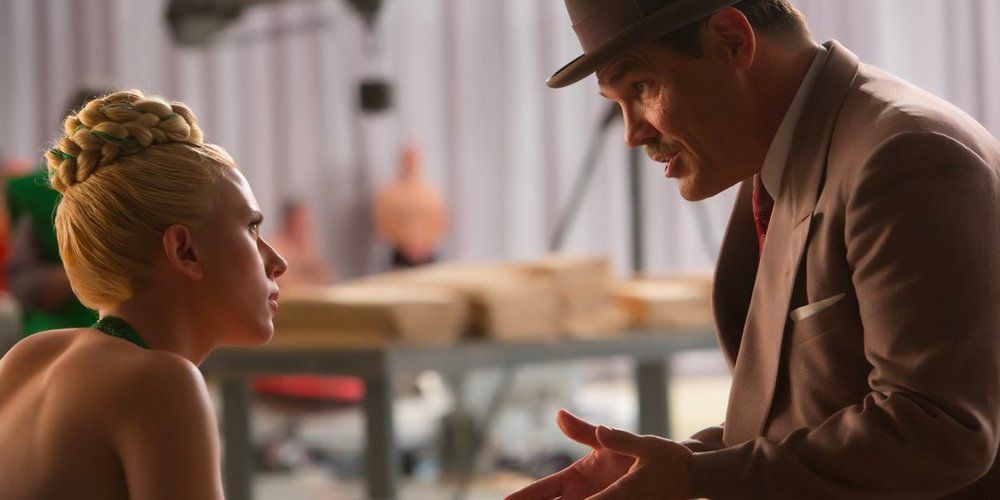 The Coen brothers love letter to classic Hollywood, Hail, Caesar! is like most of their films in that it takes few viewings to start to appreciate what they are doing. It's about faith in filmmaking and how even in a strange system that exploits those within it, you can do some great work despite everything surrounding you. Maybe it's a commentary on their own relationship with the studios and how things work as well as some fond nostalgia for how things used to be done in the good old days.
Always Shine
Sophia Takal's take on the way that the relationship between two actresses in a confined space can cause tension. Always Shine starts to play with conventions and expectations right from the opening shot. We question what we see and what is going on and that uncertainty goes throughout the film. A showcase for Mackenzie Davis and Caitlin Fitzgerald, it's unnerving and unsettling. Building on themes Takal explored with her debut feature Green, it feels more polished and seems like a more mainstream film which cleverly conceals the complexity and ambiguity within the film.
Tharlo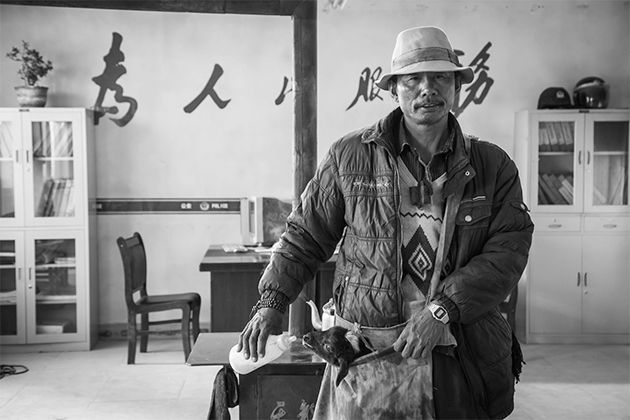 A film from Tibet about a sheep herder named Tharlo who lives a solitary life outside a village tending a herd. His life changes when he needs to go to the village to have a picture taken for his identity card. With long takes and carefully composed frames all shot in black and white, it's a meditative and deliberate film with naturalistic performances that feel like documentary. But the casual feel all slowly and carefully reveals elements of the characters as the story beautifully and subtly examines how we define ourselves and how we relate to other people.