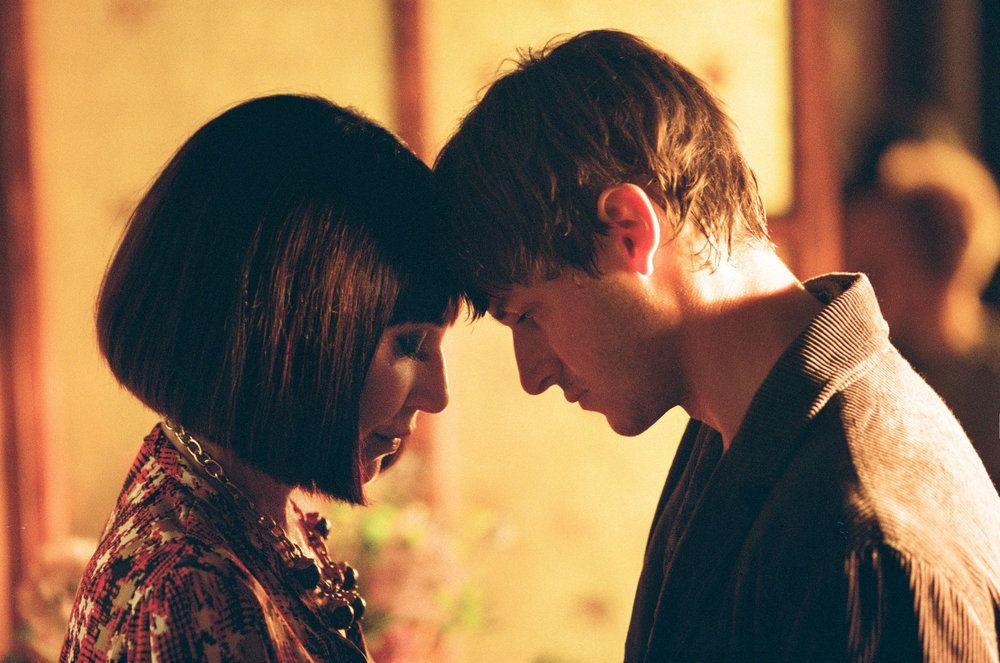 Juste la fin du monde
The Atlantic Film Festival this year has been solid with a range of films and styles and approaches. It can be tiring, but seeing a great film manages to restore my energy and leaves me wanting more. So while I dove in heavily for the first part of the festival, now in the home stretch I slowed down a bit and only saw three things on Day 6, but they were good.
Up first for me was Alan Collins' short documentary My Life So Far, which was about his remarkable daughter and the journey that he and Violet Rosengarten took when they adopted Cassandre Collins in Haiti. It zips along and has footage from over a decade, so we get to see Cassandre as a child and moments with her growing up. With humour and heart we get a small glimpse into the lives of some people and how they came to be a family.
The second of the films screening that came out of the 1KWAVEATLANTIC initiative from WIFT Atlantic for female writer/directors, Singing to Myself is written and directed by Harmony Wagner. Set in PEI, it tells the story of a woman who is deaf and a developing friendship with another young woman. Taking full advantage of locations on the island, the strong cast grounds the story that has a broad dramatic range as we spend time with the characters and some of the struggles that they face. There are some lovely moments between the characters and some solid visuals as well that show a great deal of ingenuity in working on an ultra-low-budget film.
I couldn't pass up the opportunity to see the winner of the Grand Prix at Cannes in the Tuesday night gala at the Oxford. Xavier Dolan continues to hone his style and create compelling and deeply cinematic films. With It's Only The End of the World he makes a shorter film, but one that concentrates the power of his other films in the adaptation of a play about a dysfunctional family. With relentless closeups of the actors that recall Dreyer's The Passion of Joan of Arc, it increases the intensity of the experience.
His approach suits the material perfectly and it takes a few minutes to adjust to it, but it's not unending and Dolan gives us some small, strategic breaks in the form of flashbacks accompanied by more popular music. In the dramatic sequences the score is more traditional film music which soothes us while the faces filling the screen increase our anxiety. It's Dolan also working with an fantastic cast of French actors all doing amazing and often understated work. A remarkable achievement, it's Dolan showing restraint in trimming things down to what is essential, which increases the power of what is shared with us. It was a bit exhausting and exhilarating at the same time.
With only two days left, there are still many films to see and worlds to explore. I'm going to miss the days filled with films and conversations next week as I reflect on what I've seen and heard.