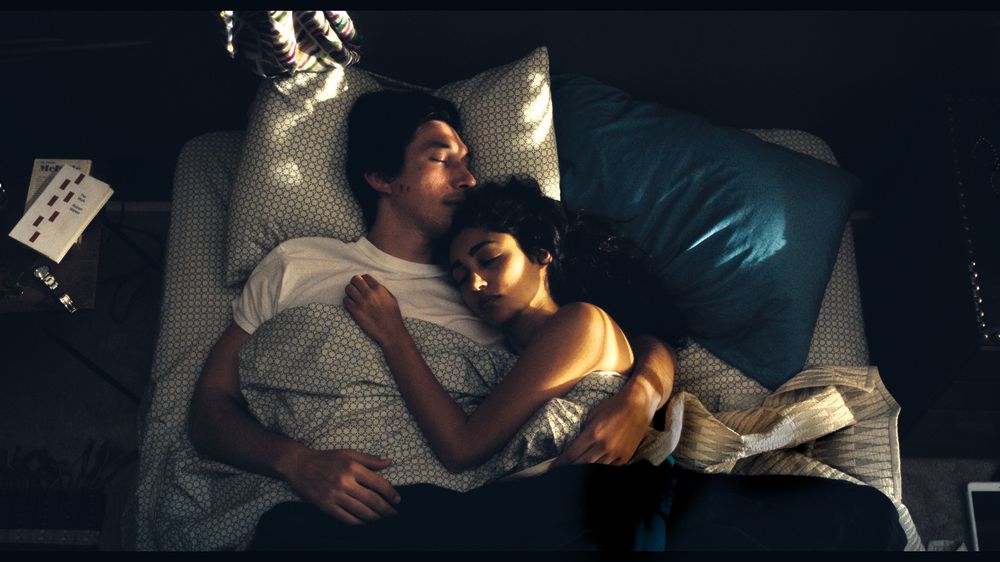 Paterson
On the penultimate day of the festival I was able to fill the afternoon and evening with screenings. So much good work up on the screen this year. In conversations before and after the films you find out about what you've missed and can share thoughts on the films you loved with others. It's good when friends see different films than you as it gives you a broader view of the films the programmers have assembled and helps in building up the list of films that you need to check out when they are available again.
My seventh day at the Atlantic Film Festival began with the New Zealand adaptation of Eleanor Catton's novel directed by Canadian Alison MacLean with the screenplay cowritten by her and Emily Perkins. Starring James Rolleston (who memorably debuted in Taika Waititi's Boy) as an acting student who chooses personal material for an acting project. It's a film about process and growing up that skillfully avoids cliches with a mainly light touch throughout. The process of becoming an actor is at the core of the film with some great scenes with the young cast interacting with established actors including New Zealand's Kerry Fox as the head of the acting school. But overall it's a drama with greater depth and more complex characters than many films that deal with similar topics. The cast shines and it's beautifully shot and edited and was a pleasant surprise as I was expecting something good and saw something that was great.
Another day and another world premiere of a 1KWAVEATLANTIC film with Self Portrait in May. Catherine Bussiere's personal and beautiful documentary was filmed in a compressed period of time (the month of May) with the entire project from conception to completion happening within five months. A meditation on life with a strong sense of place and family, it shows what is possible with talent and thoughtful contemplation. She shares her life and family and friends with us and it made me think about the topics as it also soothed my soul.
Jim Jarmusch is great at finding a structure for his films and then working within that to combine diverse casts and elements together to create films that are unique and beautiful. One of the most musical of directors in how he uses repetition and patterns visually, thematically, and in editing. With Paterson he adopts the formal structure of a week in the life of a bus driver and poet played to subtle perfection by Adam Driver. The glimpses of daily routine reminded me of Chantal Akerman's Jeanne Dielman, 23 Commerce Quay, 1080 Brussels in the repetition with changes, but Jarmusch takes it in his own direction.
For Jarmusch plot is just a way to assemble memorable characters together in memorable places. This time I learned a wealth of information about Paterson, New Jersey. The film is packed with great and distinctive performances with a standout being Golshifteh Farahani as Paterson's partner Laura, a woman whose style is black and white along with a love of country music. Everyone has got their thing and as we meet the residents of Paterson we learn a bit more as we go through the routine. There are the usual connections with music and other films including a delightful reunion of the leads of Moonrise Kingdom and of one of the leads from the "Far From Yokohama" segment of Mystery Train. Jarmusch's films always start me on a journey to find out more about what he shares and now I need to explore the poetry William Carlos Williams and rewatch more of his films.
The final screening of the day for me was the Nextgen Shorts program which is a showcase of upcoming filmmakers. It's great to see work from students on the big screen and the audience enjoyed the work and the filmmakers introduced their films to an appreciative crowd.
The festival is coming to an end for another year and I also now have a lot of new films on my "Best of 2016" list along with more films that I need to see based on recommendations from friends. It's my favourite time of the year.