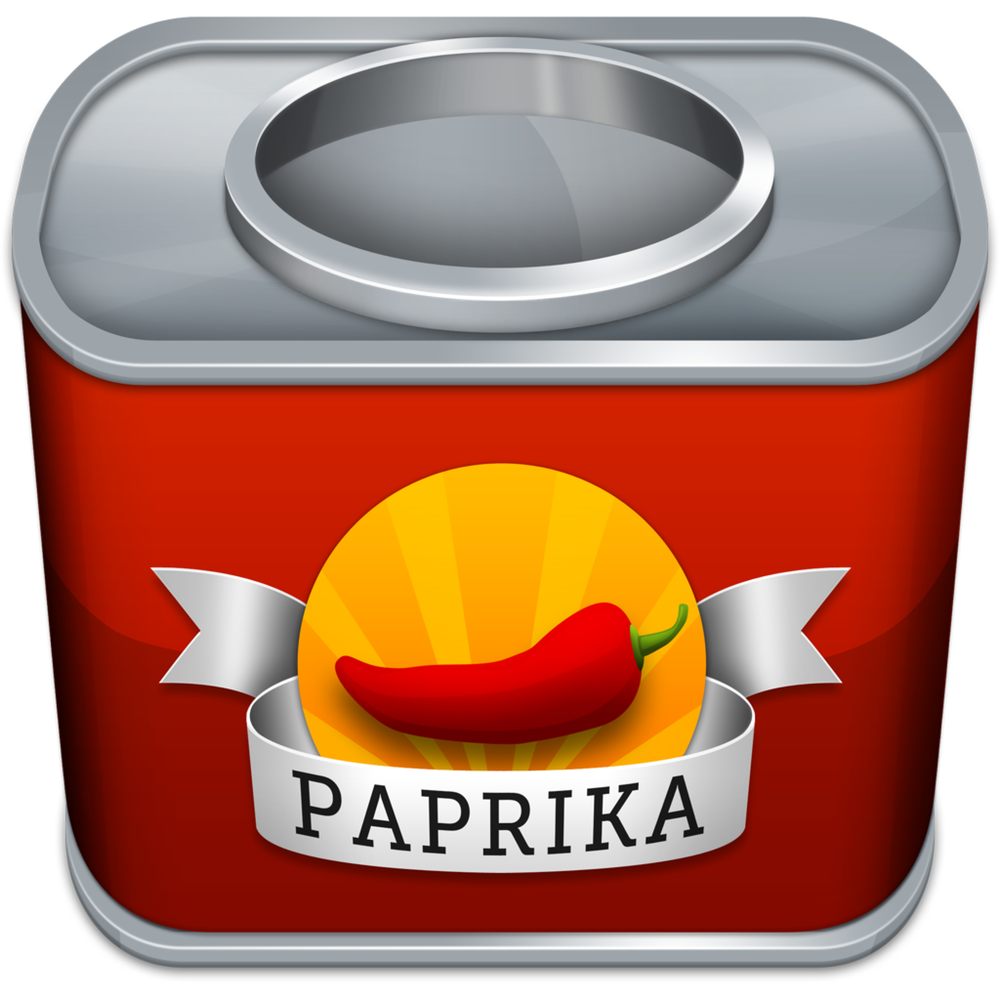 I love to cook and while it's fun to improvise in many aspects of life, I need recipes to cook most food. There are a bunch of great cookbooks around the house, but now there are so many great recipes online to draw from, it can be a challenge to keep track of them. The best way for me to keep a growing collection of delicious recipes is to use the Paprika recipe manager. It's cross-platform, mobile-friendly, and powerful.
A well-designed app on all platforms, it's become an essential part of the cooking process. It makes it easy to figure out what ingredients to get with shopping lists (organized by grocery aisle), and with the iOS version it can add of the ingredients to a reminders list to make it even easier. Through cloud sync it keeps all my recipes up to date whether I'm using the Mac version, my iPad in the kitchen, or my iPhone when I'm out and about. Being able to find a recipe on my phone while in a grocery store is great to come up with a meal when I see some fresh ingredients.
The most powerful feature for me is the ability to capture recipes from a web page using the built-in web browser. It works in all versions and is kind of magical. When you find a recipe you like you click on the "Save Recipe" button and with most recipe sites it's able to capture the recipe seamlessly. If it can't read it, you can select and copy and paste the elements to bring the recipe in fairly easily. It's synced to the cloud, so when I switch to my iPad the recipe is there. The other important part of the capture is that it gives credit and a link back to the original recipe. It's good to be able to go back to the site where the recipe is from and to be able to share that link with others. Giving credit matters.
It's not just a collection of recipes though. There are timers (generated from the recipes whenever times appear) that you click on to time the steps of the process. When you click on ingredients they get crossed off the list, which is important if you sometimes forget whether you added things or not. You can adjust the size of the recipes to make them bigger or smaller with all of the ingredients automatically changed so it all still works.
There are more advanced features that I haven't used much yet such as the ability to assemble recipes into menus or even plan out a week or a month of meals. Using the calendar would be great as you can plan out when you are going to have things and the grocery list that is generated is for the week or month and not for just one recipe. There are other nice elements like the ability to easily share recipes via email or a converter that will let you make sense of different measurement systems or tablespoons to ml to cups.
I open Paprika every day when I think about food and what to make. It's well-designed, powerful, and easy to use and brings the power of flexibility and sharing to everyday cooking. For me the kitchen just wouldn't have as many possibilities without it.