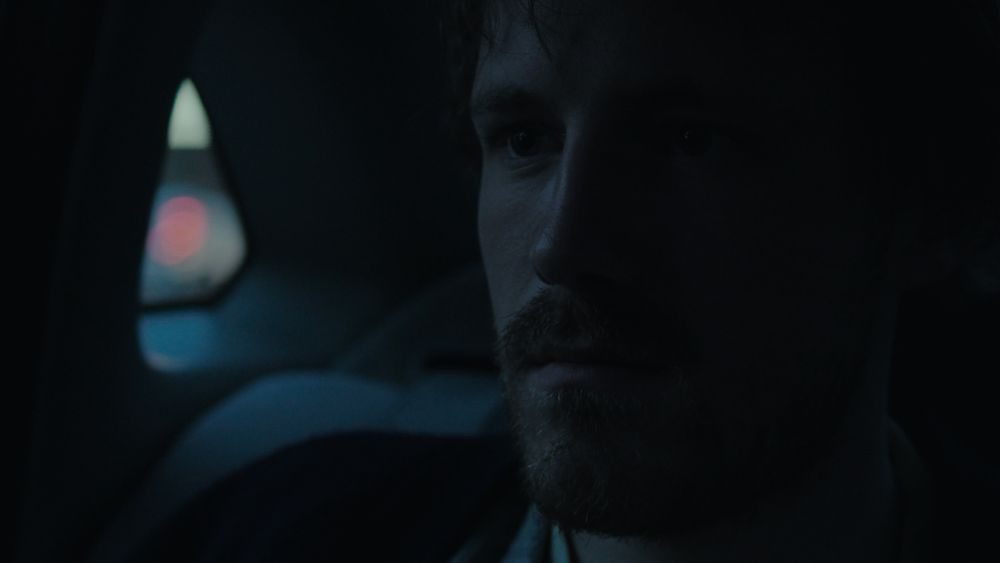 Andrew Gillis in Ashley McKenzie's 4 Quarters
With a concentrated dose of cinema and a blend of local and international films as well as drama, comedy, animation, and experimental film, the shorts show the breadth of filmmaking at the Atlantic Film Festival. The shorts happen throughout the festival with the Reel East Coast Showcase programs and NextGen Shorts screening twice, which can help in fitting them in to your schedule. The shorts screenings usually have lots of the filmmakers, actors, and subjects present, so it is a great way to be able to connect with the people who made the films too.
Reel East Coast Showcase
The first Reel East Coast Showcase shorts collection has some great documentaries in the program. Reel East Coast Showcast 1 screens first on Friday, September 18 at 3:30 and again on Monday, September 21 at 2:30. The seven films have topics that range from a requiem for the local film industry to a singing lumberjack all with a local focus. For me I'm excited to see Rachel Bower's experimental look at Charlie Chamberlain, The Singing Lumberjack and two of Ben Proudfoot's gorgeous profiles of Nova Scotia artists with Stone and Rust.
Reel East Coast Showcast 2 first plays on Saturday, September 19 at 12:30 and again on Monday, September 21 at 4:30 and it's a collection of fictional shorts. With animation sprinkled in with music videos and family drama and history it's a program of love, loss, and identity that includes Daniel Boos' enigmatic Bound and Leah Johnston's drama My Younger Older Sister.
In Reel East Coast Showcase 3 there is a another range of cinematic approaches and emotions in the program that first screens Saturday at 3:30 and again on Tuesday, September 22 at 4:30. This program includes Jeff Parker's clever Holmesian comedy Paper Thin, Shelly Thompson's emotional Dawg, and Alex Balkam's poetic The Canoe.
Reel East Coast Showcase 4 is another collection of regional documentaries with alpacas, the sea, bullfighting, jewelry, and the brain. Showcase 4 first screens on Sunday, September 20th at 2:30 and again on Wednesday, September 23rd at 4:30. A diverse range of subjects and styles, it includes Frank Forrestal's film Tom Forrestal: A Car for All Seasons about his father giving a unique paint job to a Mercedes, Aisling Chin-Lee's animated Synesthesia about the blending of senses, and Ben Proudfoot's beautiful Ladybug about artist Elizabeth Goluch's lovely metal bug sculptures.
The Reel East Coast Showcase Gala Presented by CBC first plays on Sunday at 7pm and again on the final day of the festival, Thursday, September 24 at 9:45pm. The program includes Corrine Dunphy's documentary Chase the Ace about a 50/50 fundraiser, and Stephanie Clattenberg's dark comedy A Suicide at the Gun Range about an elaborate and unpredictable series of events.
Reel East Coast Showcase 5 on Sunday, September 20 at 9pm and Thursday, September 24 at 3:45 should be another eclectic program. Highlights are Ashley McKenzies latest film, 4 Quarters, which is another enigmatic and beautifully constructed short drama about people on the edge. Lulu Keating's Doggie Bag is also in the program, along with Greg Jackson's Hidden Window, and a superhero intervention called Surprise from Pasha Ebrahimi and Luke Freeman.
Shorts
There are a few neat standalone shorts programs sprinkled throughout the festival all with interesting themes, starting off late on Friday night at 10pm with AFF Late Night Quickies. These shorts are part of the LGBT program and all deal with sexy subjects.
On Saturday night at 7:15 pm there is the collection of shorts from NIFCO to celebrate the 40th anniversary of the coop with the 40th Anniversary NIFCO Screening. The celebration of the 20th anniversary of the important AFCOOP FILM 5 program happens Wednesday, September 23rd at 6:45 with the FILM 5 20th Anniversary including past films as well as this year's crop of films from the program.
You can get a look at the emerging filmmakers in the region in NextGen Shorts playing first on Monday, September 21 at 9:15pm and again on the final day of the festival, September 24 at 4:30pm. With films from recent NSCC Screen Arts grads and other schools, it's a chance to see some great work including the family drama Trust from Devin Casario, the documentary The Cat's Inn from Claire Fraser, and the chaotic energy of the music video Punk Rock Gypsy Christ from Josh Owen.
If you are in the mood for a scare, you need to see the AFF Late Night Thrills and Chills on Tuesday, September 22 at 10pm for some horror shorts. With films from Canada and around the world it looks like a neat program that also has Vivieno Caldinelli's Portal to Hell!!! which is one of the final films that "Rowdy" Roddy Piper appeared in.
On Wednesday morning at 10:30 the ViewFinders Shorts screen with youth-themed films. Animation, comedy, dance, and drama are all combined in a program for those who are young at heart.
Shorts Canada and The World
There are four screenings of shorts from Canada and around the world and they always have surprises and a wide range of emotions. Shorts Canada and the World 1 screens on Saturday, September 19 with comedy, drama, and animation from Canada, France, the United States, and Japan including the film Boy directed by Connor Jessup.
Canada Shorts and the World 2 on Sunday, September 20 at 1pm will give you some afternoon laughs and food for thought. With films from Canada, Sweden, the US, and Australia, it has the short Duty Calls, directed by Jackie English, and written by and starring Sean Cullen.
A darker program with some longer shorts, Canada and the World 3 on Thursday, September 24 assembles films from the US, Turkey, Russia, and Canada. From a mysterious test, to an unexplained sound, a world without children, an unsolved murder, a contract killer in a convenience store, and a strange grocery store it's a collection of shorts highlighting talent with many different approaches to filmmaking.
The final screening in the program, Shorts Canada and the World 4 is on Thursday, September 24 at 8:30pm and it's darker and more dramatic with animation and drama from Canada and one short from Brazil. Matthew Rankin's elaborate hand-made Mynarski Death Plummet about the final minutes of a World War II hero promises to be a highlight of this program with a wide range of animation styles employed to tell the story.