It was a good year for films and to make it easier for me I started my favourite films of 2017 list early in the year. It can be challenging to keep track of all the films when you watch a lot and last year I logged 468 films, up from 460 in 2016. My favourite film of 2017 was Greta Gerwig's Lady Bird. I also made a conscious effort to watch more films directed by women based on the 52 Films By Women Challenge which resulted in me watching a lot of great films and women directed half the films I watched.
To be on my list of favourite films of the year I have to seen the film during the calendar year which means that many films won't appear on my list. Sometimes I miss films because they didn't play near me or I couldn't make it to them, so these are my favourite films that I saw without consideration of other lists or the silliness that is awards season.
Lady Bird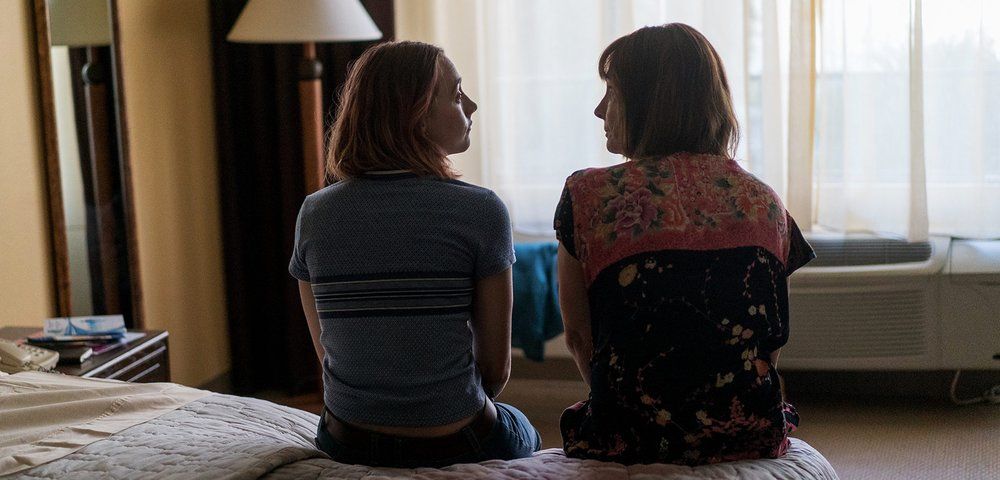 A portrait of a young woman who is figuring out who she is, Lady Bird perfectly captures the shift in focussing on yourself to being aware of the feelings and needs of others. We see the change through how Lady Bird defines herself and how she relates to her family, friends, and teachers. She's different with everyone and we see how she rebalances and adjusts who she is as she starts to see herself a different way. It feels casual and confident, but is carefully-constructed with great performances throughout. Gerwig's script is episodic and understated as we follow a young woman in her last year of high school figuring out what she is doing next. The characters could have been stereotypical, but they have a surprising depth and complexity that revealed through the film. It's messy and beautiful. The cast is amazing with Saoirse Ronan creating a character who is prickly, but likeable as she struggles with her relationship with her mother played by Laurie Metcalf. Her patient and open-hearted best friend wonderfully played by Beanie Feldstein provides a model of a true friend who is patient and generous. Some of the best moments of the film occurr between Ronan and Feldstein. Tracy Letts plays Lady Bird's father with an understated sense of humour that soothes the challenges and embarrassment he is facing in his own life. The supporting cast are all given small and large moments that deepen their characters and reveal them to be intricate people with their own thoughts and feelings. Shot by Sam Levy (cinematographer on Frances Ha and Mistress America), it has a gorgeous warm and textured look. Set in 2002 and capturing the feeling of the time perfectly though the art direction and the dialogue without feeling dated. Edited by Nick Houy, the film is perfectly paced with some truly inspired cross-cutting that links the different threads of the story together. In a way, Lady Bird could be the first part of a coming-of-age trilogy looking at high school, followed by Mistress America with college and life in the city, and ending with Frances Ha looking at working life. But Lady Bird also beautifully stands on its own as a truly delightful film.
Faces Places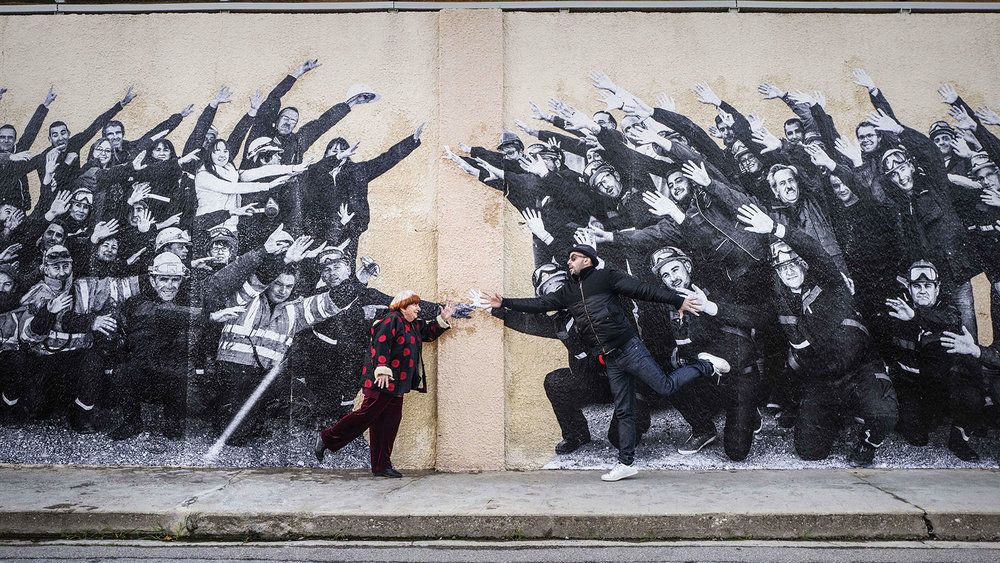 Whatever the topic, Agnès Varda can create a compelling film. In collaborating with artist JR she is able to blend his approach with hers in a magical way in Faces Places. Varda is great at finding connections between people, places, and images, so in exploring with JR she has a great narrative framework to work within. JR has a great ongoing project where he takes photos of people and prints huge versions of them and then displays them in the location where the people are from. This provides a chance for Varda to get to know them and there are some remarkable stories that emerge. The other thread running through the film is how JR and Varda talk about what they do and we delve more into Varda's past with some wonderful and emotional moments as she remembers people she has known and loved. Another magical film from the cinematic treasure who is Agnès Varda.
Baby Driver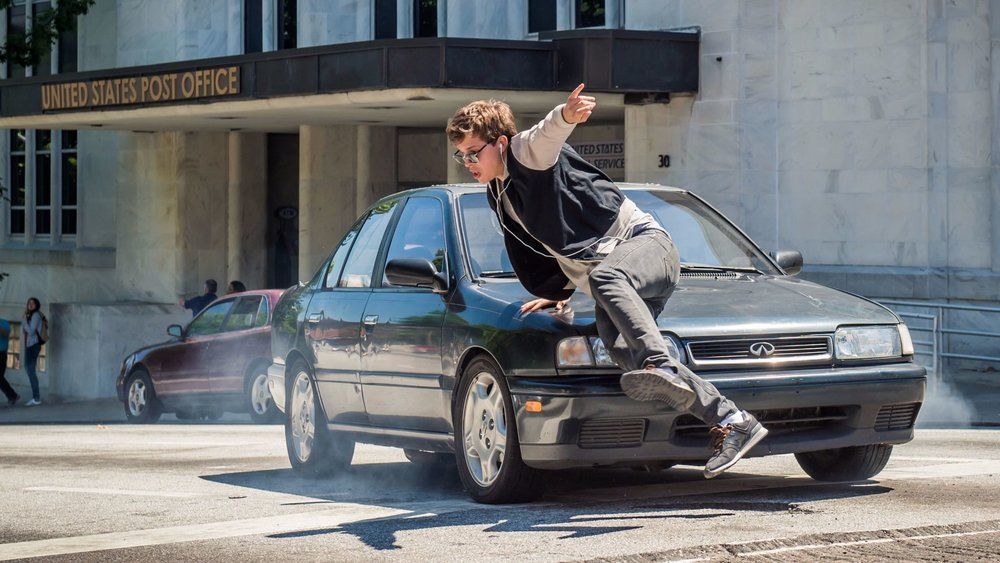 A musical disguised as a heist film, Baby Driver is fun and perfect from the first frames. Precisely choreographed and synchronized to the carefully-chosen songs, it moves along effortlessly with bold colours, memorable characters and an unabashedly sentimental storyline. In some ways it could be the spiritual heir to Elvis movies but in Edgar Wright's hands it's a whole lot more. Ansel Elgort brings just the right amount of vulnerability and complexity to his performance and it is all kinds of fun and is yet another triumph for Wright.
T2

Trainspotting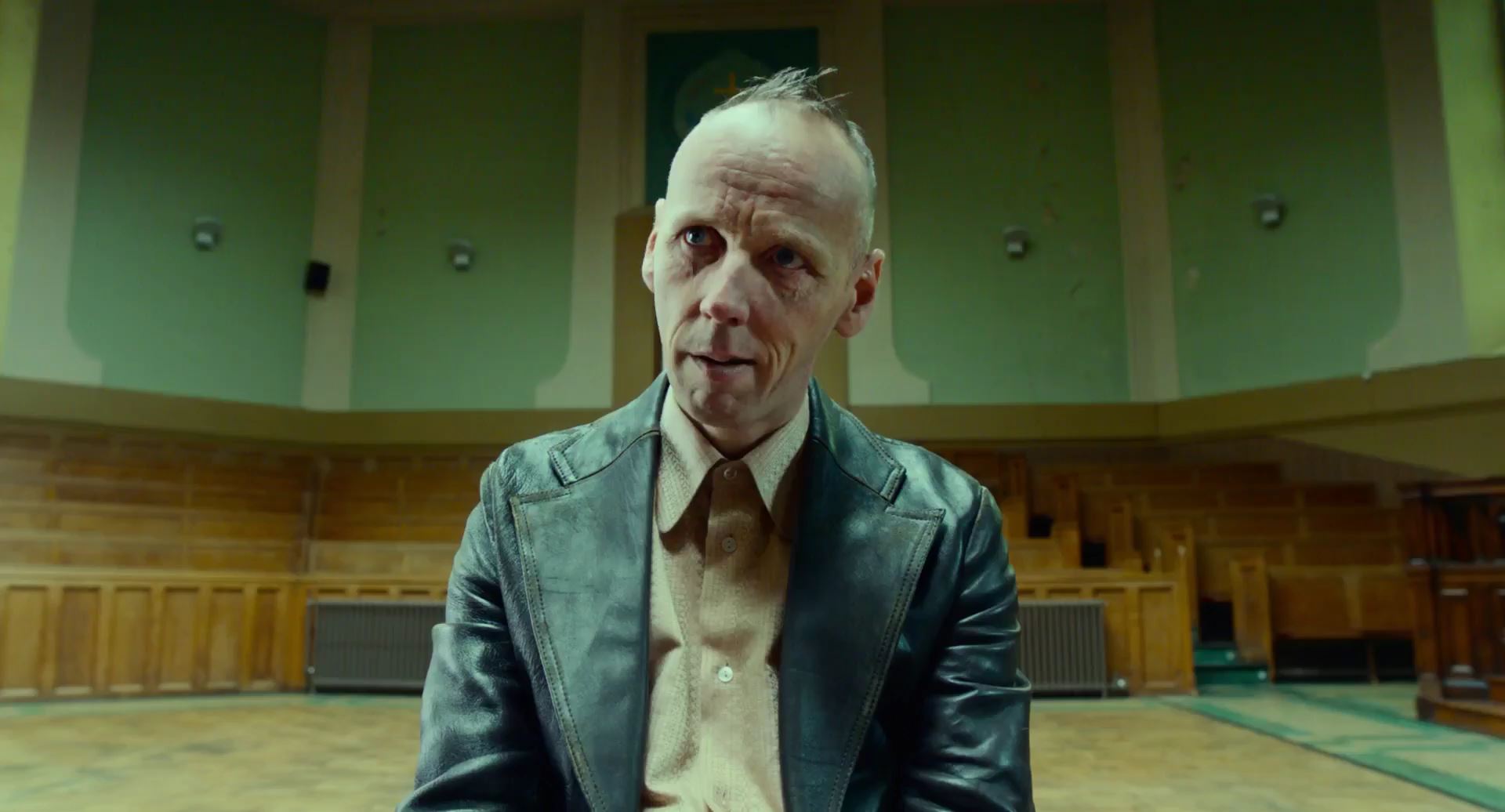 T2 Trainspotting is a sequel that revisits and revises the ideas from the original film all with Danny Boyle's energy and Anthony Dod Mantle's remarkable cinematography. Self-aware and cynical, the film is also strangely poignant at times as it confronts the challenges of aging, memory and the distance between what we want in life and what we get. It's wonderful to see the cast and especially gratifying to see the expanded role for Ewen Bremner who brings an added dose of reality to his portrayal within the magical realist world that Boyle immerses us within.
Logan Lucky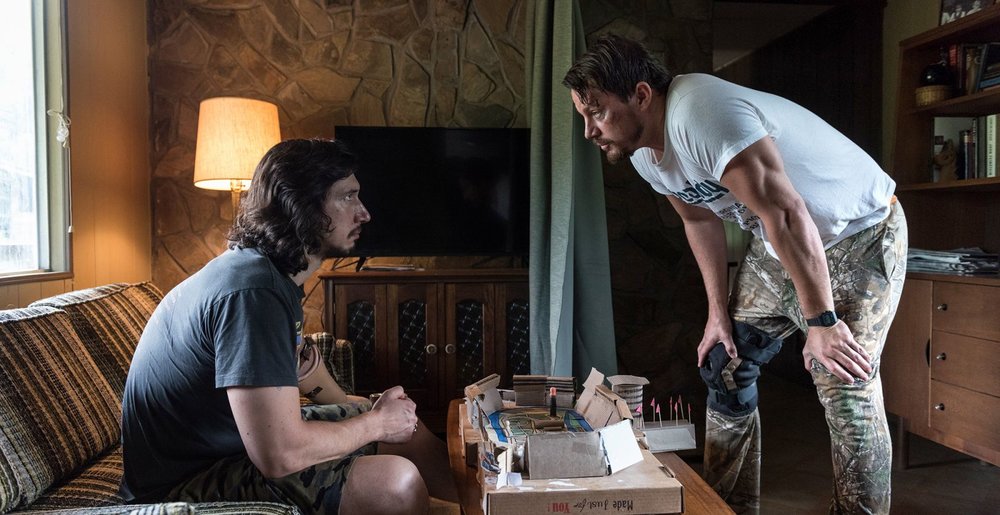 Logan Lucky is Soderbergh's triumphant and fun emergence from cinematic retirement and it allows him to apply the lessons from a career making films and embracing technology in a story that is timely and fun. The whole cast is game and it's a breezy heist film that looks great all while slipping in an implicit commentary on the challenges faced by the working class and a healthy cynicism and undermining of the stereotypes about rural America and their lives. At the heart of the film there is a refreshing optimism about working together, family, and loyalty that is unexpected and lovely to see.
The Square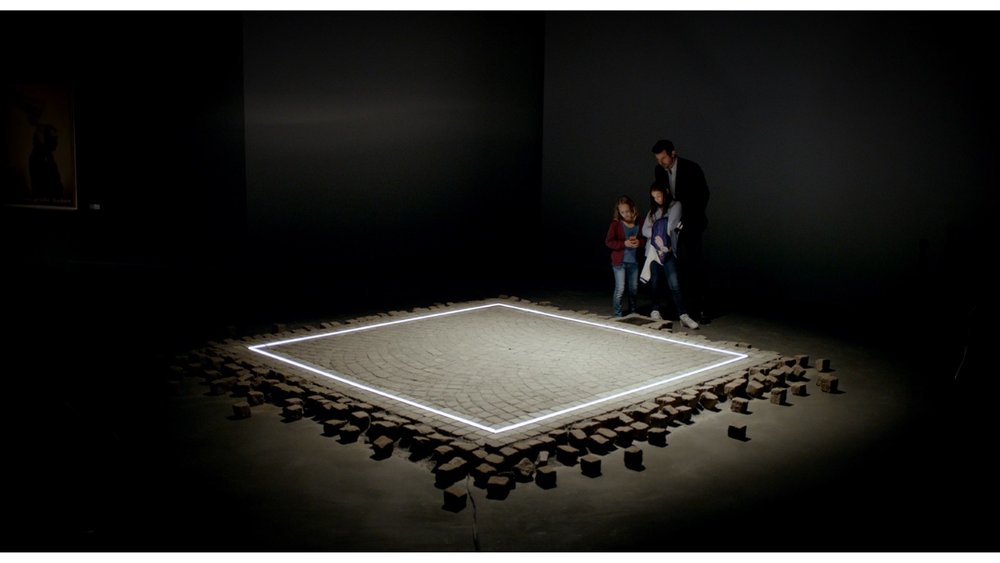 A more intellectual followup to Östlund's earlier film Force Majeure, The Square has a similar structure with a series of increasingly uncomfortable situations emerging out of an incident where an art curator has his pocket picked. Cool and careful, the situations and characters are all clearly drawn and Claes Bang plays the curator as a man whose narcissism allows almost every interaction that he has to escalate to humorous and sometimes horrifying levels. Dominic West and Elisabeth Moss have small, but significant roles in scenes that are unnerving, funny, and deeply uncomfortable in a film that kept me thinking about the fragile nature of civility and social conventions.
The Shape of Water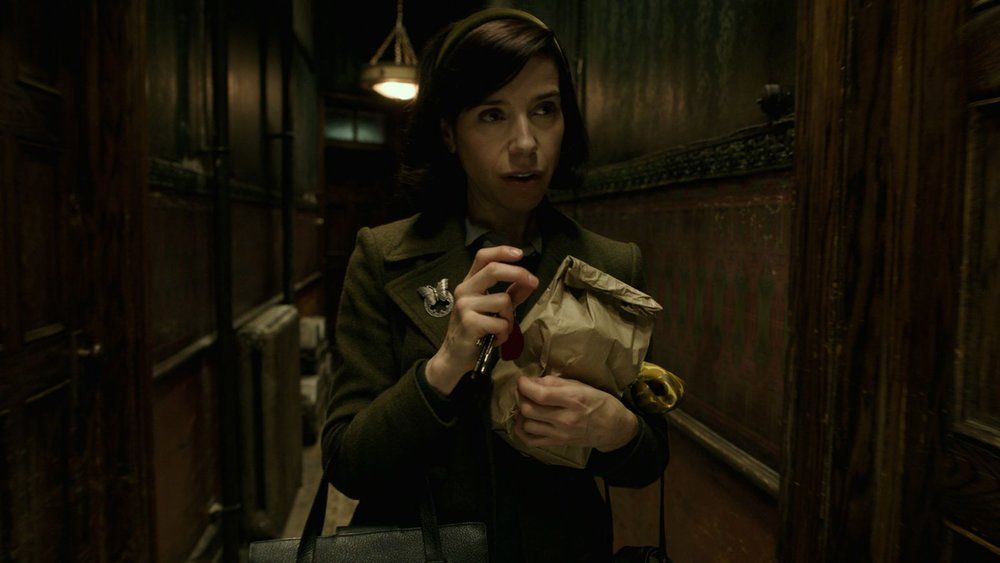 The final film I saw in 2017 was Guillermo del Toro's The Shape of Water and what a dark and beautiful treat it was. Luckily I hadn't researched it too much before seeing it, so it was a series of revelations from the beginning to the end. Beginning with a stunningly beautiful opening credit sequence, it's a film that built around Sally Hawkins' remarkable performance as a mute woman who is a cleaner at a government research facility in the 1960s. With a loving attention to detail in the production design and a greater sense of humour and whimsy than I expected, it's a simple story filled with complicated characters. It's also great to see Richard Jenkins given a prominent role as Hawkins' best friend who is a talented commercial artist who struggles to restart his career and with his own sexuality. Overall it's a slightly gentler film from Del Toro that still brings a sense of wonder and darkness to the world.
Star Wars: The Last Jedi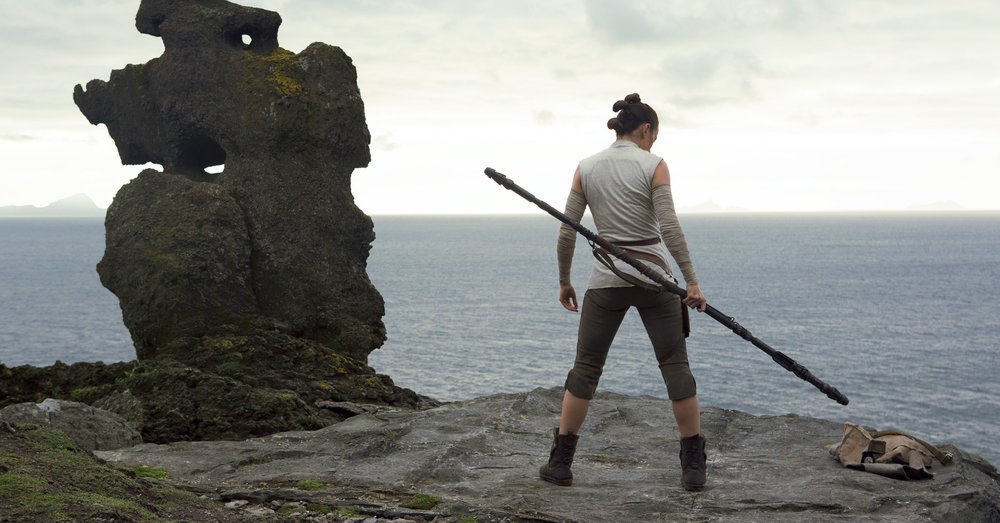 Last year I mostly avoided the big franchise films, but was cautiously optimistic about Star Wars: The Last Jedi as Rian Johnson as I've loved all of his other films. I was surprised by how much I liked The Last Jedi as it contained an implicit critique of continuity-obsessed fans and the studios who seek to fill in all the gaps in stories. A sense of humour and fun run throughout the film as the focus begins to shift away from the Skywalker family and on to newer and less regal characters. It's also filled with some fantastic and visually-stunning set pieces and moves the action around between the characters in a most delightful way. I wish that other blockbusters had such faith in the audience to take a few more chances and have a bit more fun.
Get Out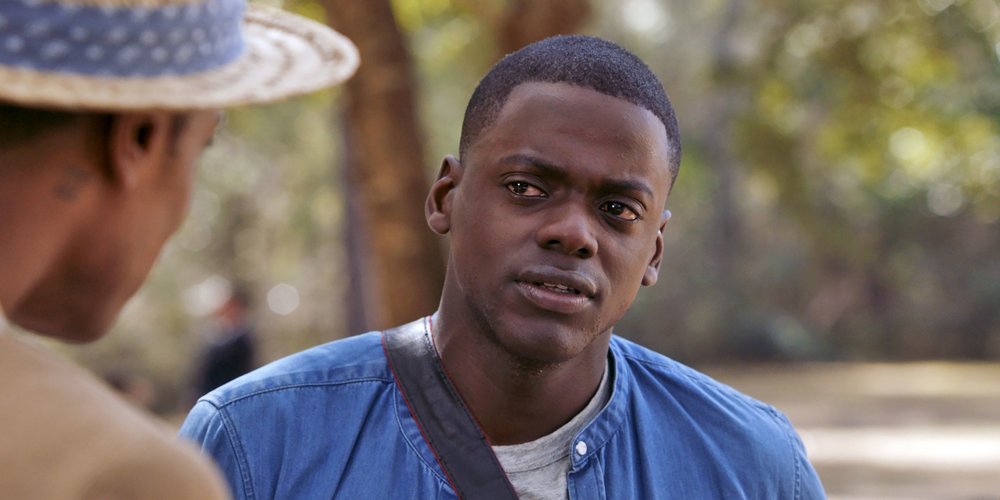 One of the first films I added to my favourites of the year was Jordan Peele's clever feature writing and directing debut, Get Out. A horror film that is also a comment on racism and society, it works as a psychological thriller flawlessly with wit and skill. Playing with expectations and having an almost 70s vibe to it, it's an impressive film that starts slowly with the characters who are established and then carefully deconstructs it all as it becomes increasingly unpredictable.
Maison du Bonheur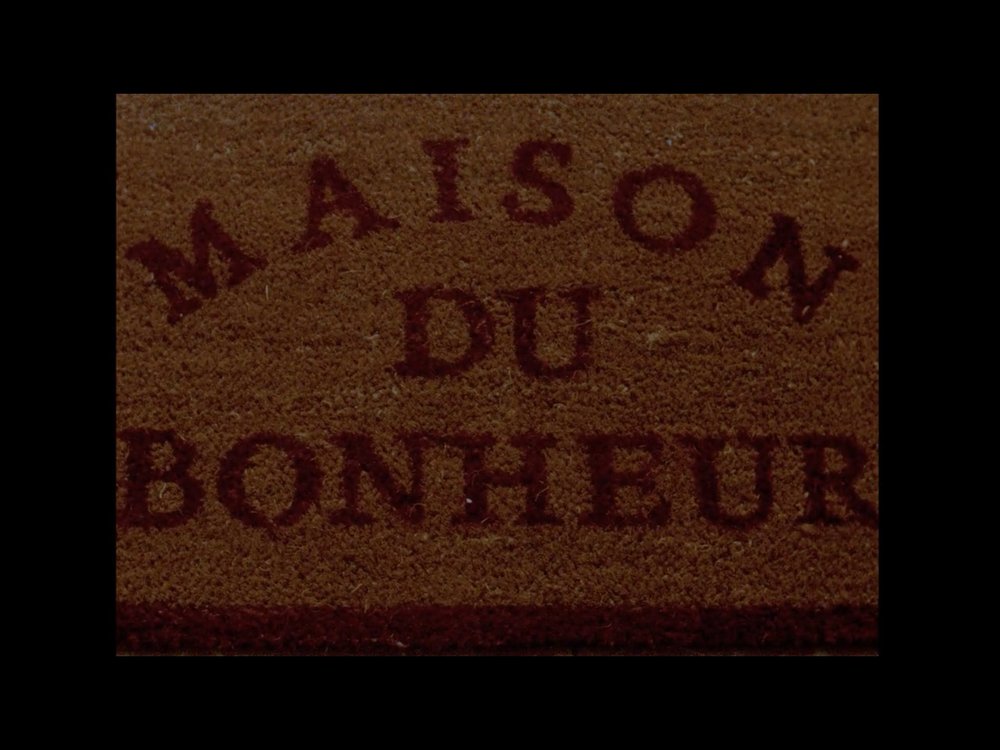 A documentary that is small and simple and beautiful, Sofia Bohdanowicz's Maison du Bonheur is portrait of a 77 year old Parisian woman. Shot on film and built around Juliane Sellam's daily routine, it blends interview audio and voice-over from the director with glimpses of Sellam's day as she remembers her life. It's a combination of the curiosity of Agnès Varda with the formalism of Chantal Akerman with an accessible approach, it's a lovely documentary that is at once personal and universal.
The Beguiled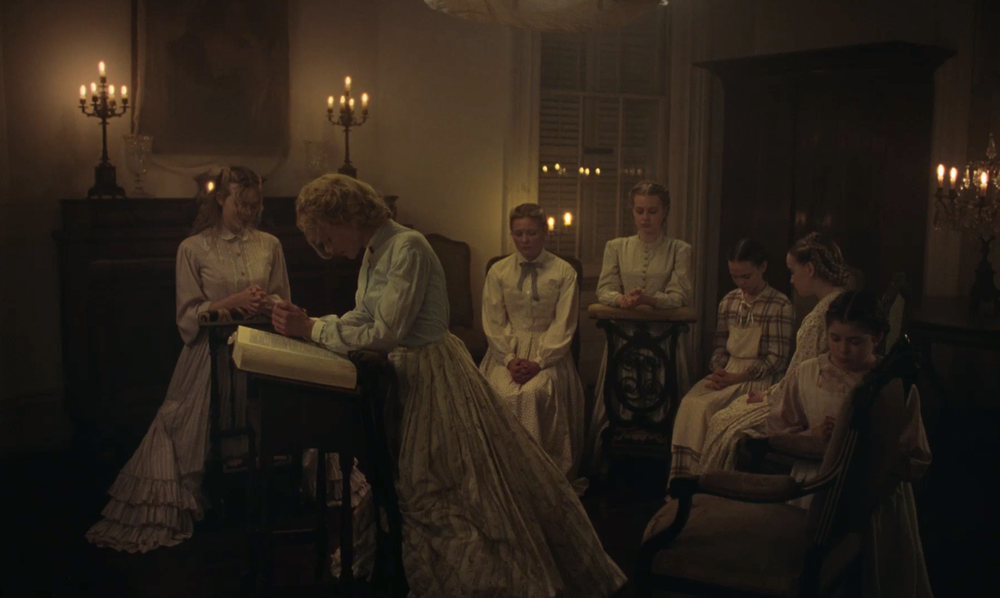 Sofia Coppola goes back to the source novel for the creepy 1971 Don Siegel film starring Clint Eastwood, to rethink The Beguiled from the perspective of the women in the story. It's dark and deliberately paced with a sense of dread just below the surface. I'm so glad I first saw it on a big screen as it's gorgeous to look at and be immersed within it. The cast is solid with the slow burn dynamic between Kidman, Dunst, Farrell, and Fanning forming a uneasy and fascinating look at how people living in confined circumstances deal with each other. A solid psychological thriller that is another impressive entry in Coppola's body of work.
Wormwood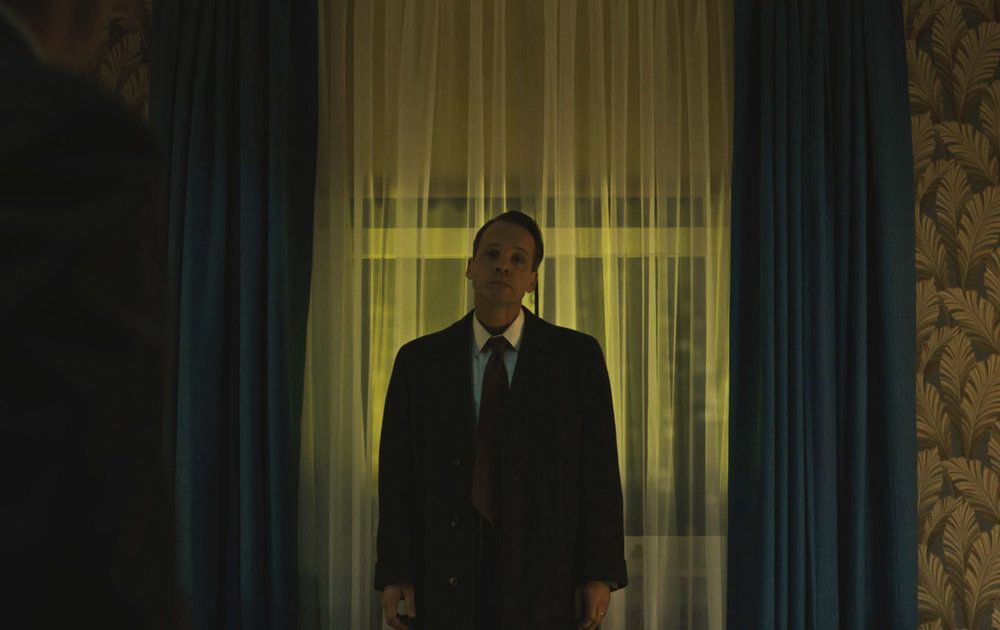 Errol Morris comes to Netflix with a multi-part film that pushes the definition of documentary. Wormwood is divided into 6 parts, Morris tells the story of Frank Olson who fell from a hotel window in 1953 and the story about how he died changed during the decades after and became an obsession for his son Eric. Told precisely and stylishly, the film blends dramatizations and interviews to create a compelling and fascinating look at the night Frank Olson died, what lead to his death, and the stories told to cover up the truth. It's a virtuoso film that sees Morris embracing the episodic structure and returning to familiar themes in a new and interesting way.
World of Tomorrow Episode Two: The Burden of Other People's Thoughts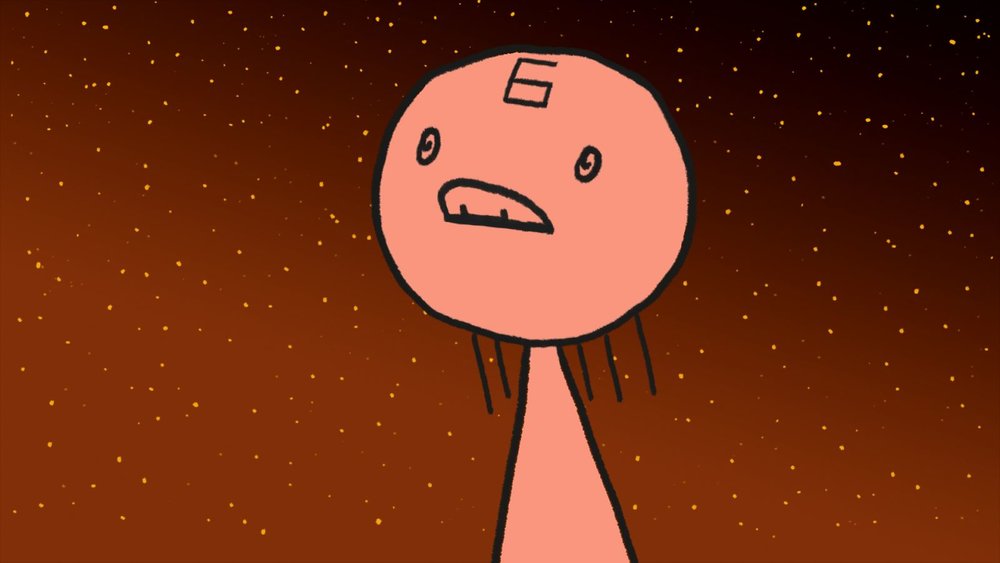 World of Tomorrow Episode Two: The Burden of Other People's Thoughts is a beautiful sequel to the original World of Tomorrow from Don Hertzfeldt that expands upon the ideas of the original. Again using the voices of his niece and Julia Potts combined with a primitive and distinctive digital animation style, it's a remarkably powerful and profound film. You disappear into a unique world that is emotional and universal. Hertzfeldt is a singular and wonderful filmmaker.
The Other Side of Hope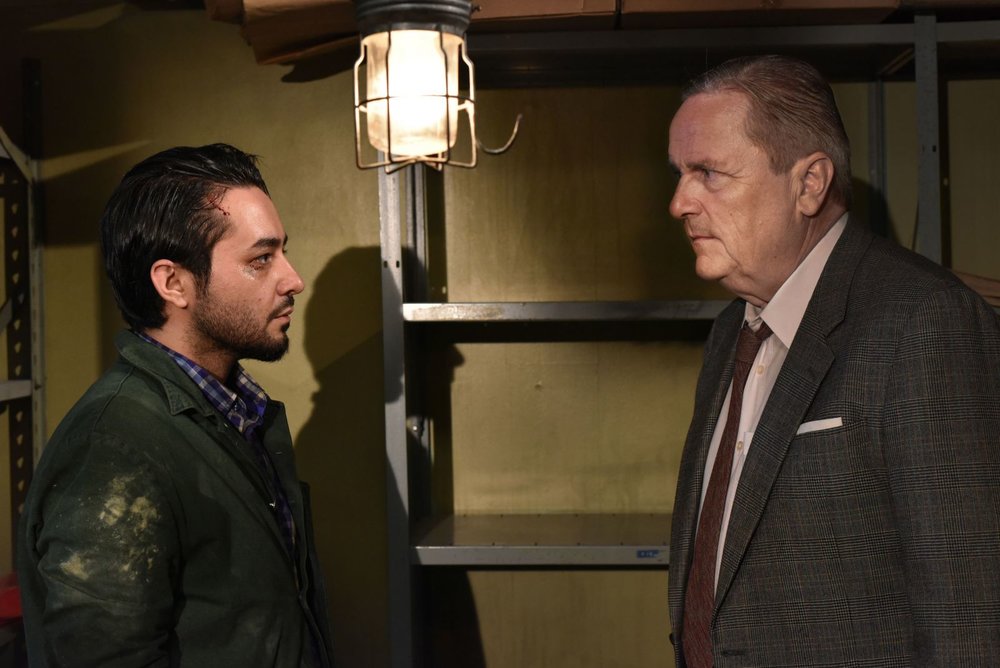 Darkly comedic, but deeply human, The Other Side of Hope sees Aki Kaurismaki linking his standard set of deadpan characters with outsiders in a way to make a commentary on the world. This time the story is formed around a Syrian refugee who tries to fit in to Finnish society. Cutting between his story and the story of a older man who seeks a new life by taking over a failing restaurant it's an idea that becomes so much more in the hands of Kaurismaki as the bright colours and stylized acting combine together into something that becomes moving and beautiful.
The Killing of a Sacred Deer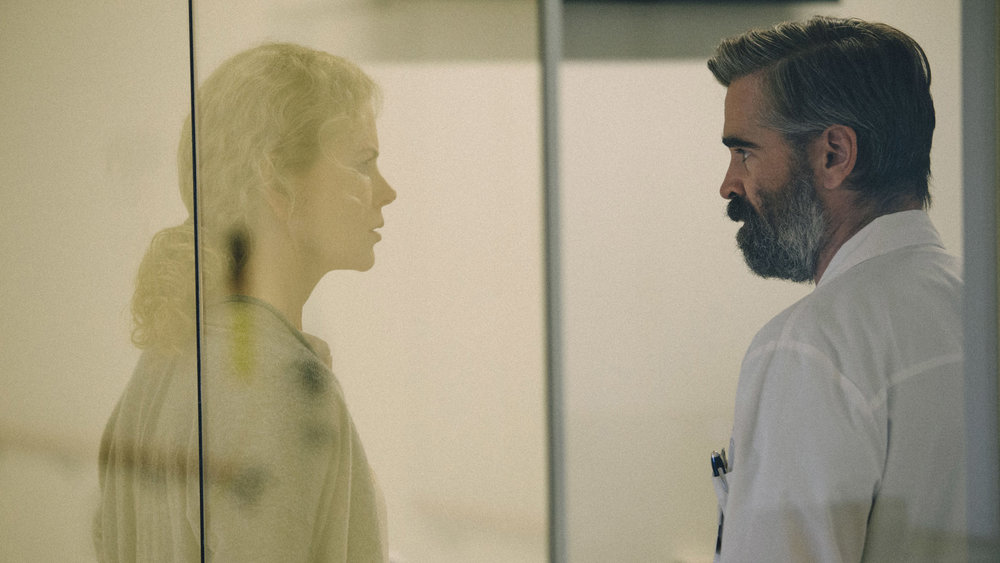 With his second English-language film, Yorgos Lanthimos sticks with the uncomfortable and strange approach to society and questions of ethics and morality with The Killing of a Sacred Deer. His second film with Colin Farrell at the cold heart of the story, it's a stylized and bleak morality tale about a man lacking self-awareness and an ability to accept responsibility. Unsettling and stubbornly committed to the approach, it logically and carefully escalates things with moments and dark humour and we watch a family torn apart from hubris in a story that is a modern equivalent to traditional Greek drama.
BPM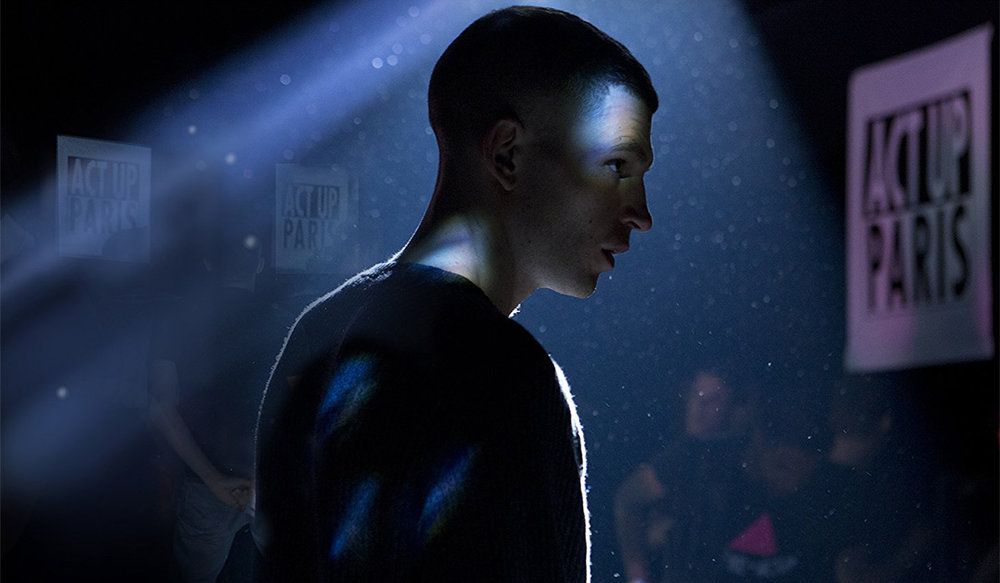 Stylistically daring and with a sprawling cast, BPM is a bold look at ACT UP Paris through the people and processes that they developed. Starting with a protest gone wrong and then carefully and exhaustively looking at the structures they work within, the film then lets the administrative structure fade away as the lives and emotions of the participants emerge. The film brilliantly inverts the traditional structure of the inspirational historical topical true story to tell an important and deeply human story. Subverting the familiar scenes and structures allows writer/director Robin Compillo to tell a familiar story in a different and more empathetic way that feels vital and almost joyful.
How to Talk to Girls at Parties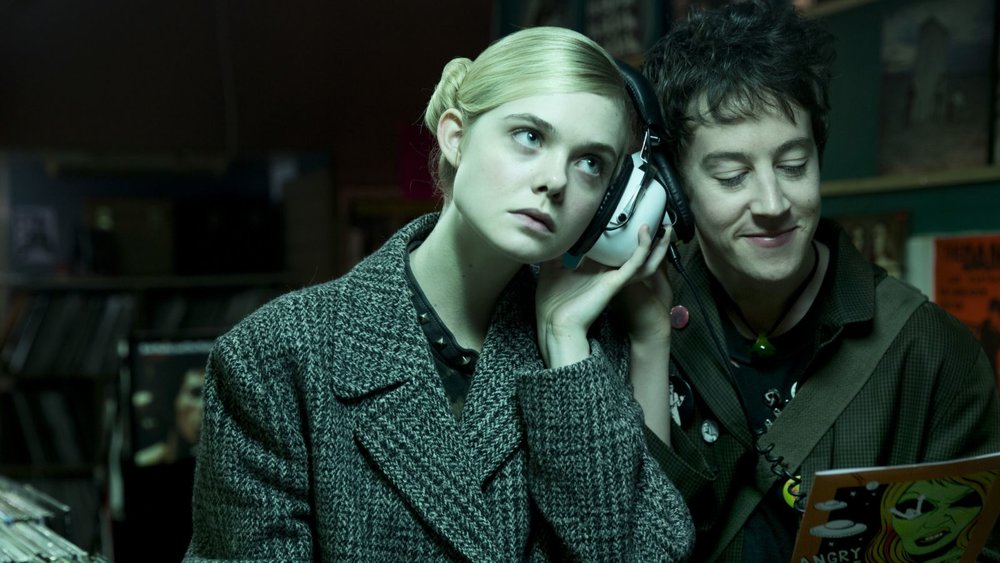 While the reception to How to Talk to Girls at Parties seems to be wildly mixed, I loved it. But I haven't read the Neil Gaiman story that it is drawn from. John Cameron Mitchell has a lot of goofy fun with the film which perfectly captures the look and feeling of the late 70s in England. It's a strange and fun look at outsiders finding people they connect with surrounded by great music and colourful clothing. Good nostalgic fun.
Mudbound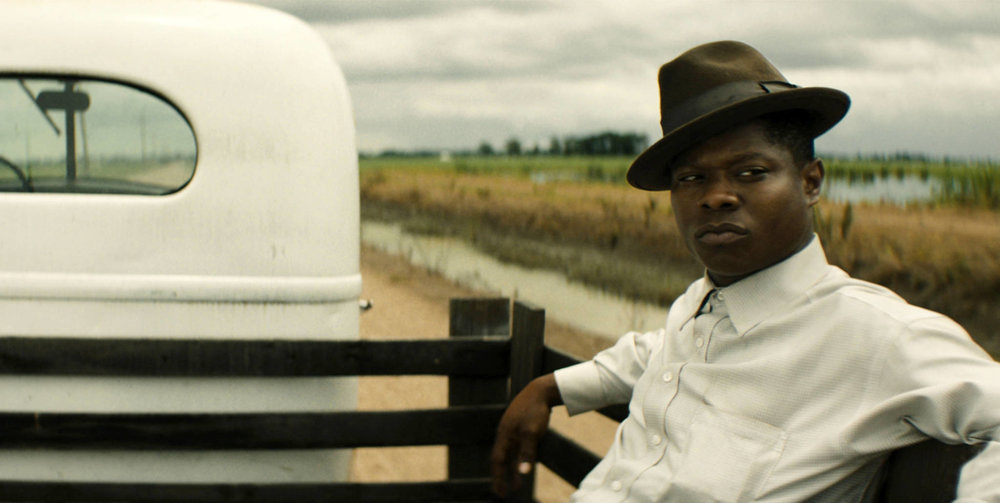 Dee Rees brings an American epic to Netflix and tells a complex story about two families in the southern US, one black, one white, and how they relate to each other. Mudbound is beautifully-shot, novellistic, and powerful. Weaving it all in with World War two and a remarkably nuanced work from the entire cast and crew, it's powerful, sad, and beautiful.
Landline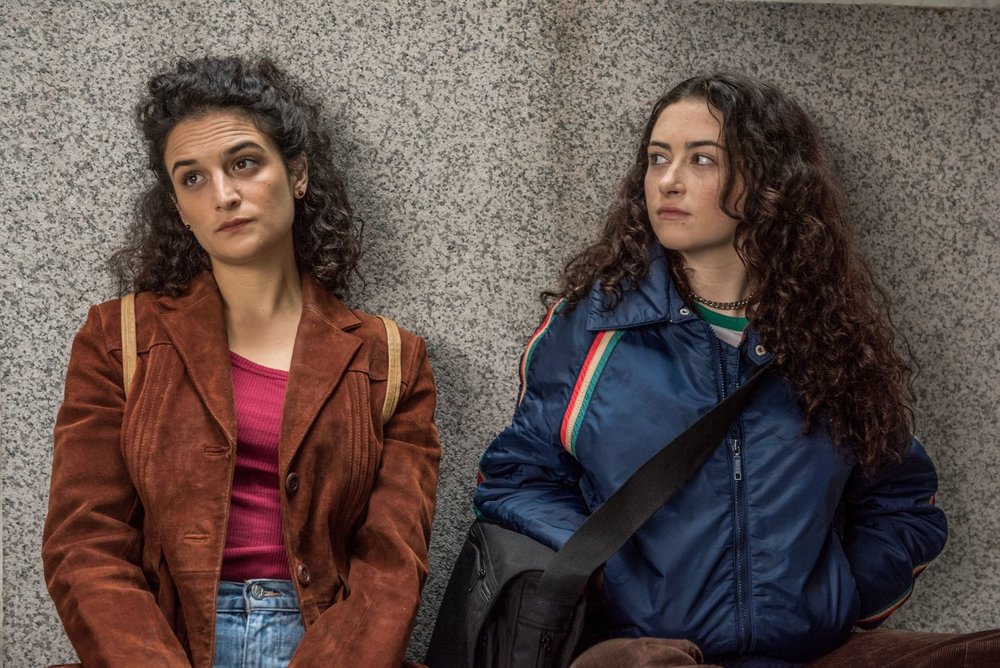 A family drama laced with comedy or is it a comedy with a dark centre of drama? Landline is Gillian Robespierre's worthy followup to Obvious Child that shows us a complicated family dealing with each other as they try to figure out their own lives. It's messy and funny and honest with solid acting all around and confident direction of a great script that manages to balance it all out well.
Wonderstruck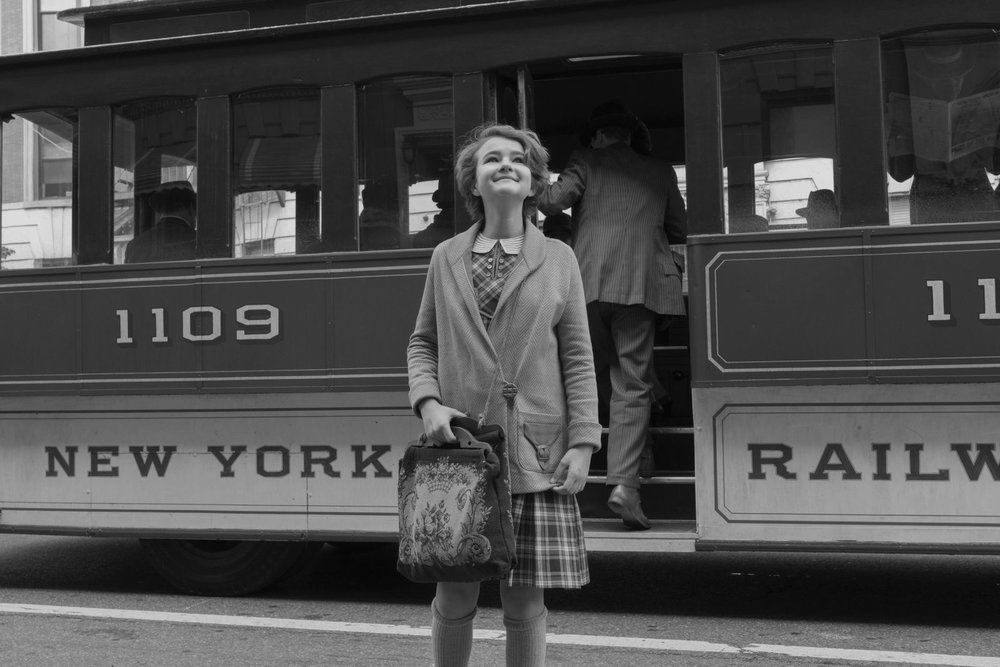 A wildly ambitious and intricate adaptation of a graphic novel, Wonderstruck is Todd Haynes balancing his earlier experimental work with the sumptuous beauty of Carol. Weaving together two stories in a way that is not initially obvious, it's a film that rewards patience as the pieces begin to fit together as the two young protagonists continue their journeys. Shot brilliantly by Ed Lachman, it evokes the silent film era as well as the gritty world of 1970s New York in a shining example of how you can merge style and substance.
The Florida Project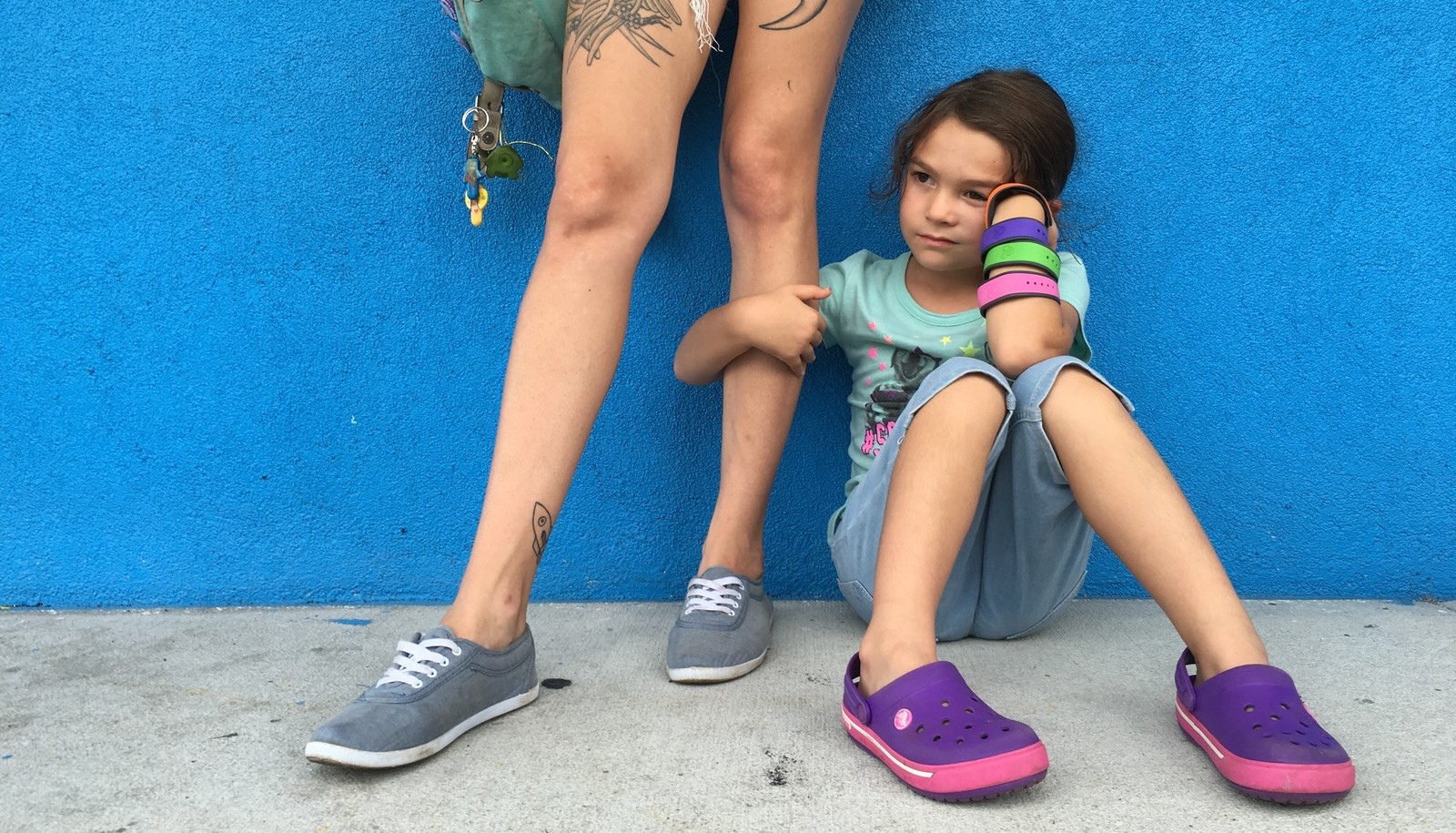 While it was promoted as feel-good coming of age film, The Florida Project is a lot more than that. Gorgeously shot with widescreen framing and brilliant colours and with naturalistic performances from the cast, there are many things going on just below the surface and outside the frame. Told almost defiantly from the point of view of the children, it's a look at living on the edge of society and finding fun in your life despite your circumstances.
Band Aid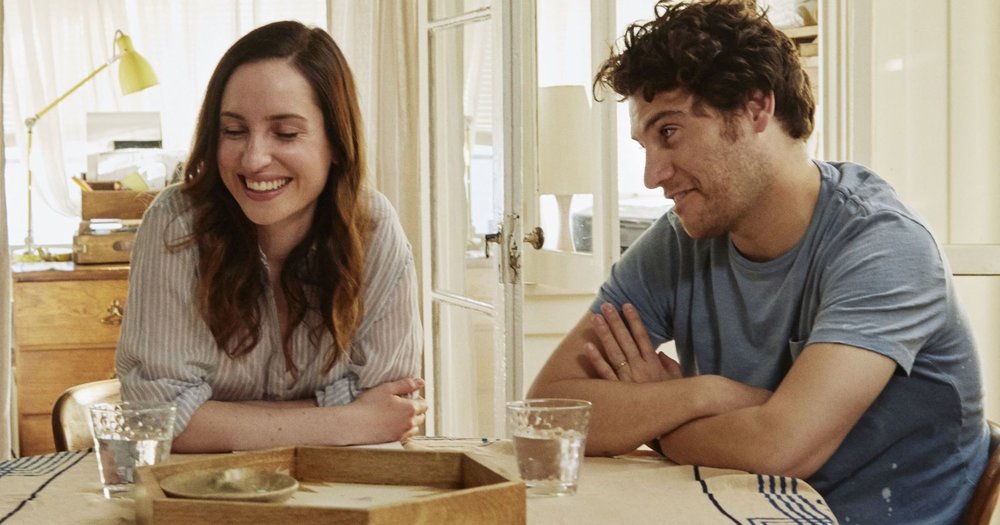 Starting out dark and bitter, Band Aid, takes a great premise and moves from comedy to drama as a couple on the edge of breaking up come up with a way to challenge their arguments into music. Starring, written, and directed by Zoe Lister-Jones, it's an impressive directorial debut. Striking a balance between the comedic and dramatic elements, it's fun and honest and carefully avoids clichés and expectations with some great moments given to the characters.
My Happy Family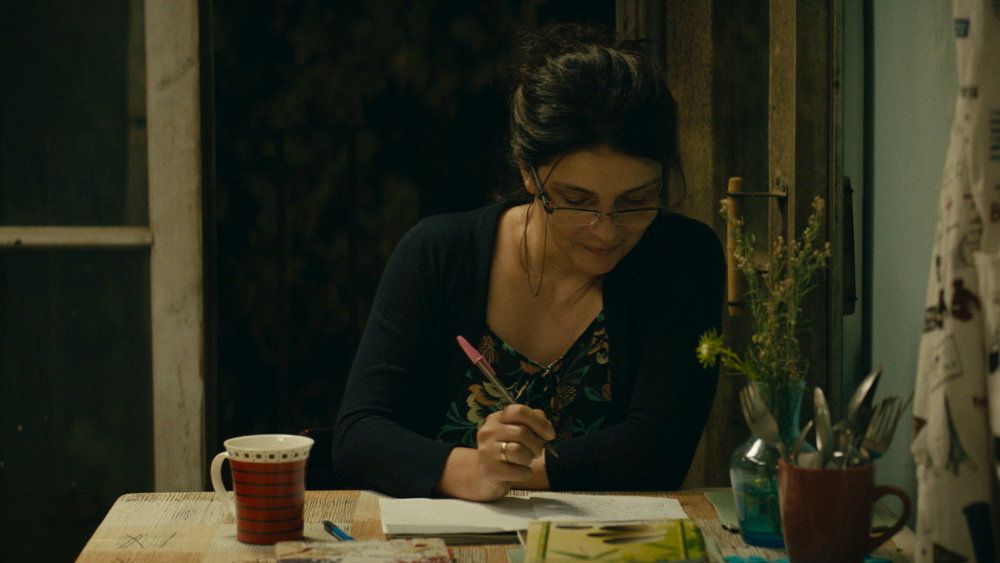 My Happy Family one of the later films of the year and an understated gem that assuredly shows us the life of a Georgian woman surrounded by her noisy family and expectations to take care of them. One day she decides to leave and she finds an apartment and moves out. This throws the family chaos as they try to figure out what is going on. A fascinating glimpse into a culture I knew little about in a film that is naturalistic, funny, and lovely.
A Fantastic Woman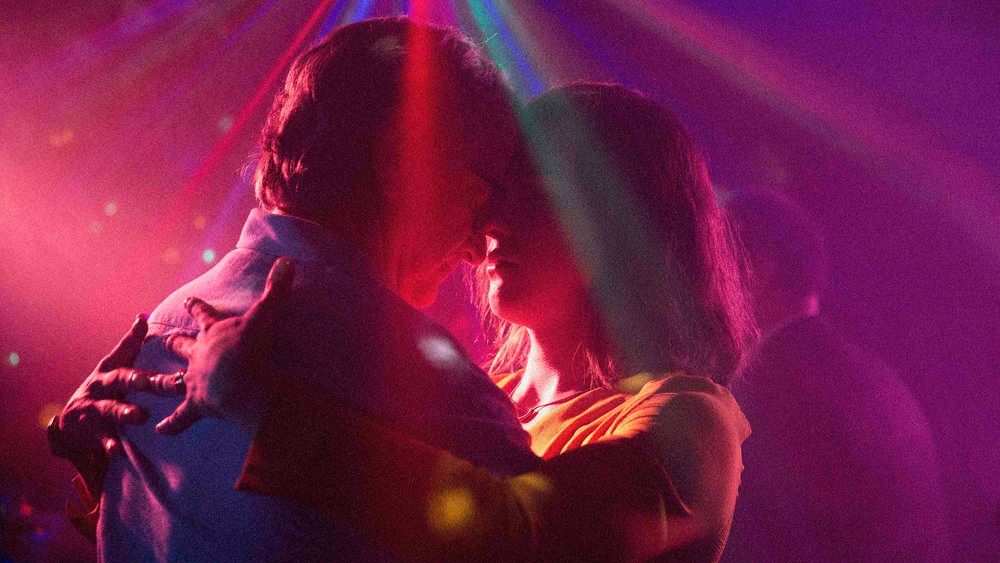 A Fantastic Woman is a Chilean film about a trans woman dealing with the death of her lover and his family who don't want to have anything to do with her. With an amazing performance by Daniela Vega it's a powerful and beautiful drama with magical realist elements, sensitive direction, and some stunning set pieces.
Professor Marston and The Wonder Women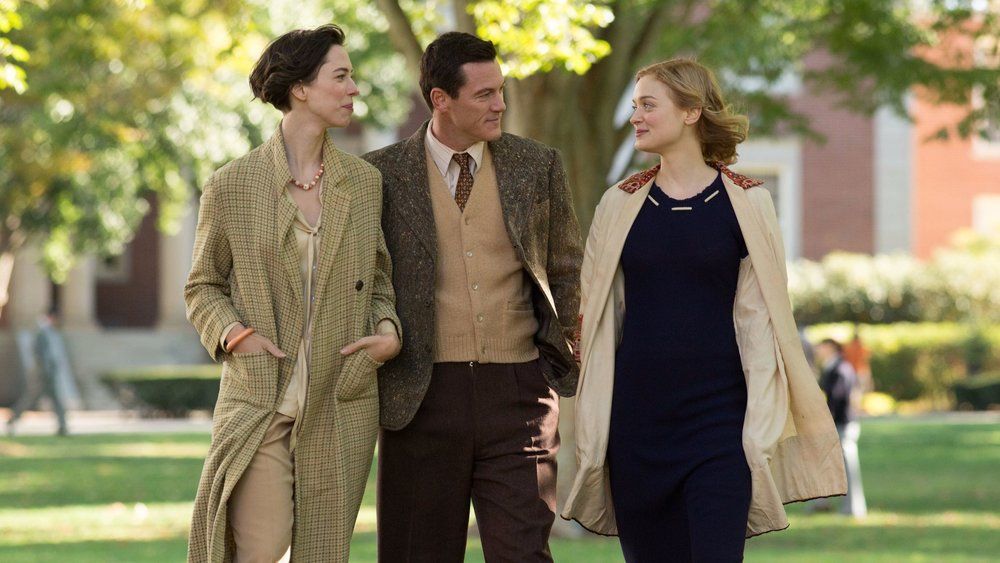 Professor Marston and the Wonder Women is a historical drama with a sense of wit and style that explores the life and loves of a group of amazing people and how Wonder Woman was made. Focussing on the characters and their struggles to define their own lives in a way they choose, it's a gentle and inspiring look at how you can make things work in challenging situations even when society won't fully support or understand your love.