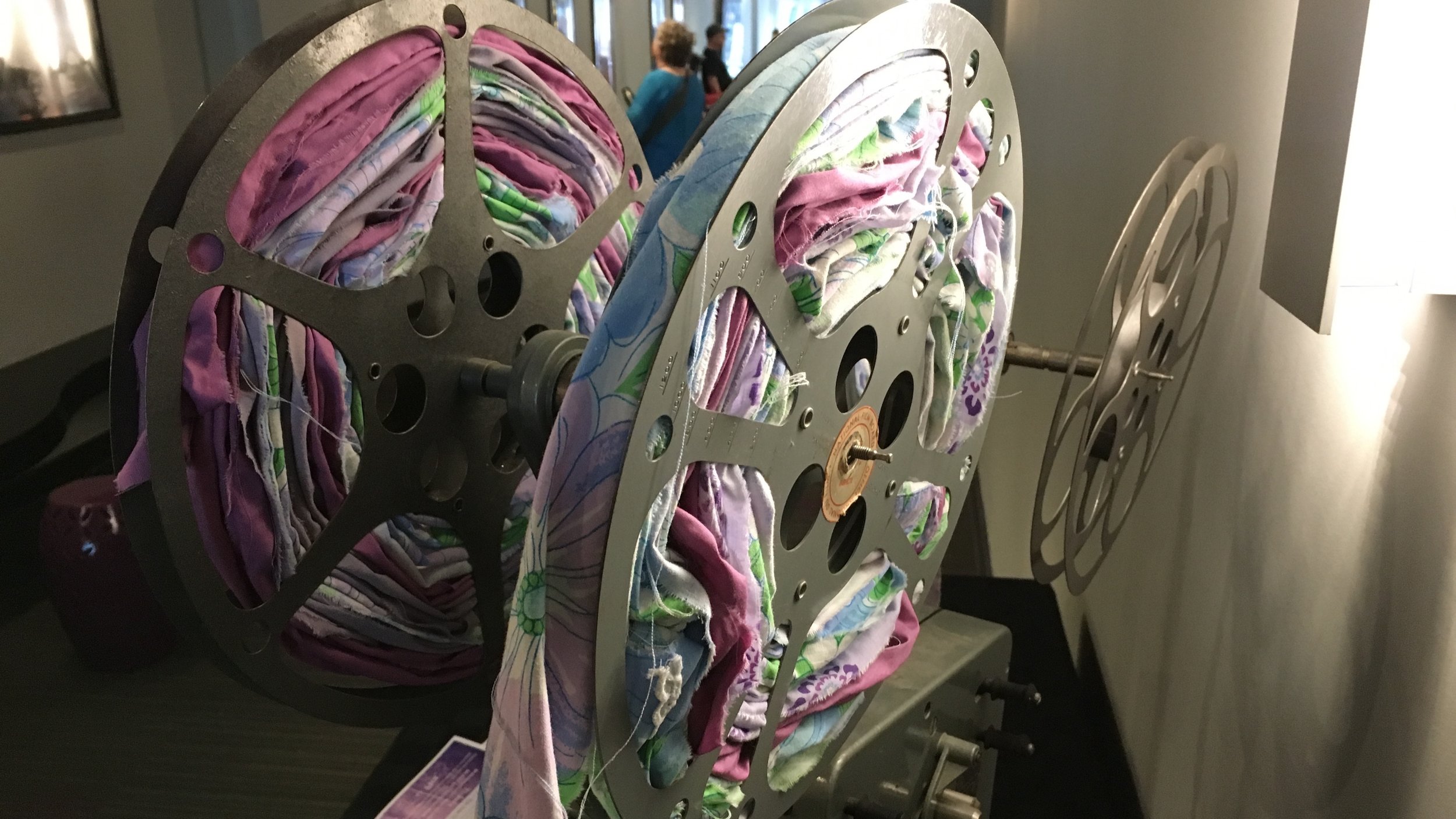 It is a challenging time for film festivals as the flattened distribution model makes it a bit less special to see something at a theatre, so festivals need to do a bit more to remain relevant. It's just about time for the boutique film festival that expands the horizons of the audience, showcase the best of Atlantic Canadian filmmakers, and to provide an opportunity to connect with the community of those who love cinema that challenges and inspires. The Halifax Independent Filmmakers Festival or HIFF, launched by the Atlantic Filmmakers Co-op in 2007. It's a festival that shows carefully-curated new work and a gives local filmmakers a chance to learn and share with other filmmakers. Running from June 6 to June 9, it's a condensed and immersive experience with the films and the filmmakers present to provide context and an opportunity to connect with them and celebrate independent cinema.
Day 1 - Wednesday, June 6
All You Can Eat Buddha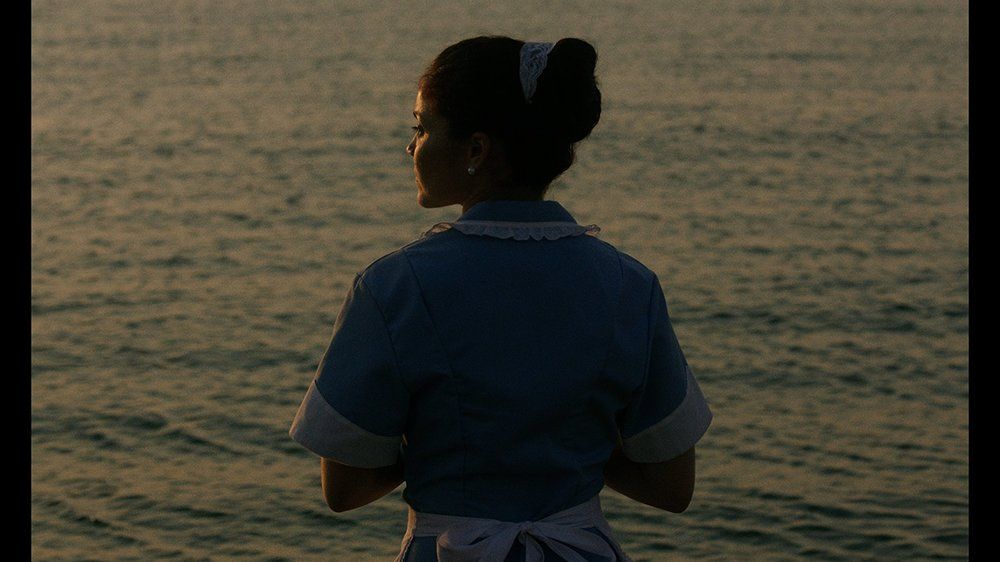 The festival begins with Ian Lagarde's strangely compelling All You Can Eat Buddha playing at 7pm at the Neptune Scotiabank Stage Theatre. Beautifully shot with an understated surrealism running through the film, it's an odd reflection on life and meaning. The story is filtered through a grounded and mysterious performance by Ludovic Berthillot as Mike, a man who goes to an all-inclusive tropical resort and stays and stays. Within the carefully-composed frames and routines of the resort we watch as Mike connects with nature, other vacationers, the staff, and a giant squid in a world between day and night, waking and dreaming, solitude and community. Walking a fine line, the film treats the characters with respect which makes the film more than an absurd comedy, but a deeper and more profound reflection on the search for meaning and existence. Writer / director Ian Lagarde will be present for a Q&A following the film.
Atlantic Auteurs — Program One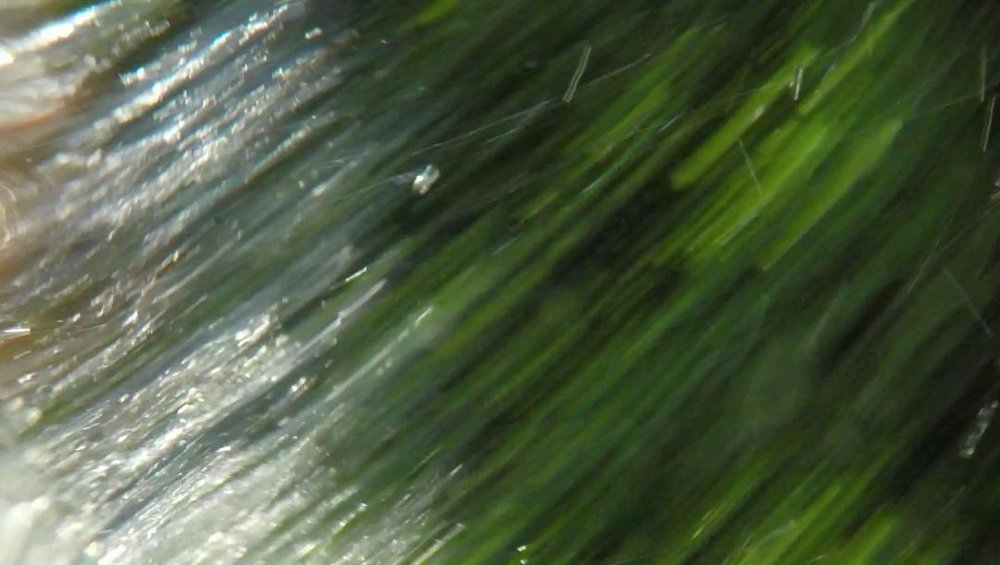 Martha Brook Falls
A collection of 11 short films from Atlantic directors that blend experience, experiments, nature, documentary, and introspection into a showcase of work from established and emerging filmmakers plays at 9pm at the Neptune Scotiabank Stage Theatre. Using still photos, celluloid, animation, and digital video, the films will highlight a range of approaches to storytelling and truth. The program features the latest work from Ashley McKenzie with her short Martha Brooks Falls as a way for her to step back from her intimate character explorations and to step into nature. There are also shorts from New Brunswick's Ryan O'Toole with his experimental video krotoplaxx diary disc 1.1, Todd Fraser's hybrid celluloid / DV Newfoundland odyssey it's good to go see different areas, and the legendary James MacSwain's Halifax explosion story, The Red Purse.
Day 2 - Thursday, June 7
In the Waves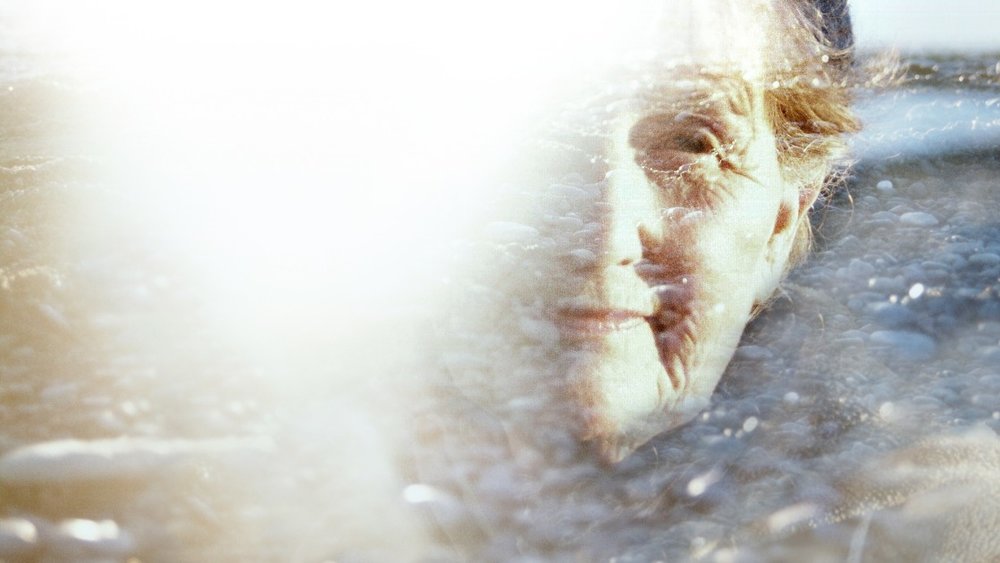 Jacquelyn Mills' documentary In the Waves plays at 7pm at the Neptune Scotiabank Stage Theatre. A personal documentary linking filmmaker granddaughter Jacquelyn with her 80 year old grandmother Joan who is coming to terms with the death of her younger sister it's an intimate and sensual exploration of the natural world, time, and memory. The impressionistic and beautiful film was shot over several years in Cape Breton with Jacquelyn Mills serving as the crew. Mills will be present for a q&a following the film.
her silent life. + expanded cinema performance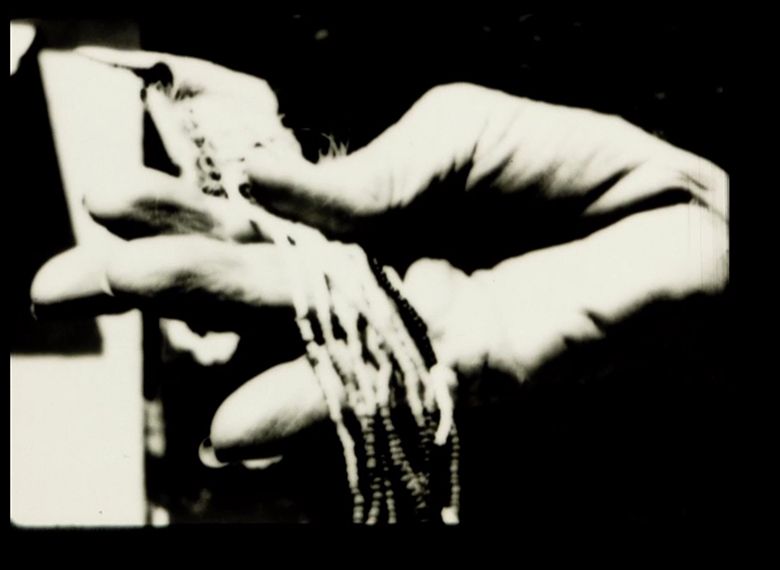 At 9pm on Thursday night at the Bus Stop Theatre, Lindsay McIntyre will screen her film her silent life. followed by a q&a and a live film performance. Working mainly in celluoid, and combining experimental and documentary techniques, she is a visiting artist at AFCOOP and has conducted a series of analogue film workshops over the past month. In her silent life. McIntyre explores her mixed Inuit heritage and the controversies surrounding it. The screening and performance should be memorable and engaging.
Day 3 - Friday, June 8
Team Hurricane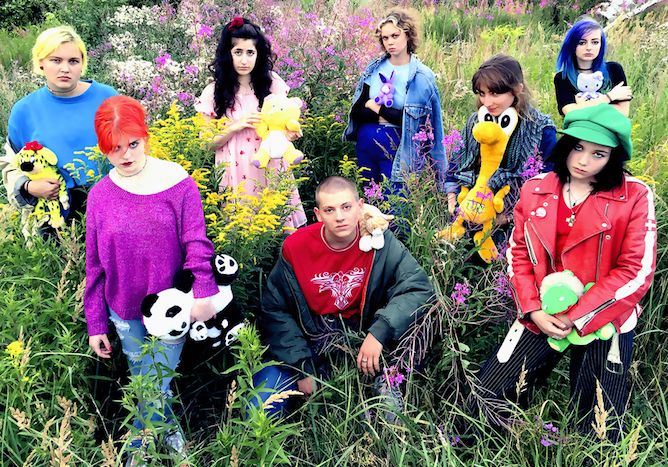 Colourful and at times raw, Team Hurricane is an energetic and fragmented story of young women who meet through a youth club in Denmark. It screens Friday at 7pm at the Neptune Scotiabank Stage Theatre. Blending their own experiences and creative expressions with those of director Annika Berg, it's filled with moments of pain, joy, connection, and friendship. Examining the complexity and challenges of youth and fitting in as you are figuring out who you are, it's a unique and at times overwhelming visual and sonic dive into the lives of young women. Director Berg cast the film through social media and gave her cast assignments to complete which allowed the women to create semi-fictionalized versions of themselves which grounds the film which doesn't feel like the view of an older person trying to understand youth, but of someone with a deep empathy who is allowing her collaborators to have a voice. In lesser hands it could become a chaotic mess, but Berg manages to blend it together into a film that is bold and powerful. Director Annika Berg will participate in a q&a following the film.
Matthew Rankin Retrospective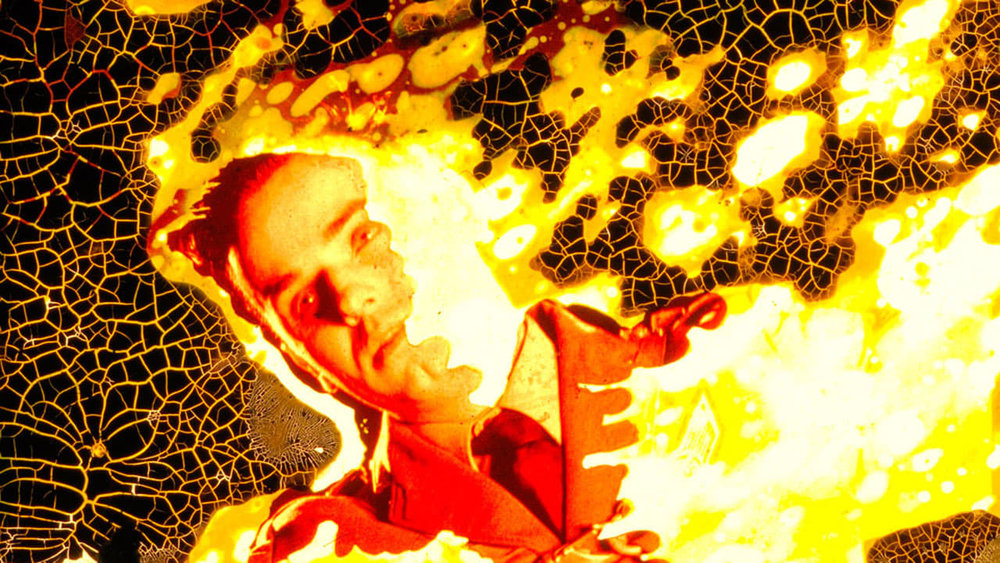 Mynarsky Death Plummet
Matthew Rankin's films are very much products of his hands and mind. Using a variety of celluloid techniques that show the dazzling possibilities of analogue art they are eclectic and amazing. Friday night at 9pm at the Neptune Scotiabank Stage Theatre you can see his work on the big screen.
imagineNATIVE Virtual Reality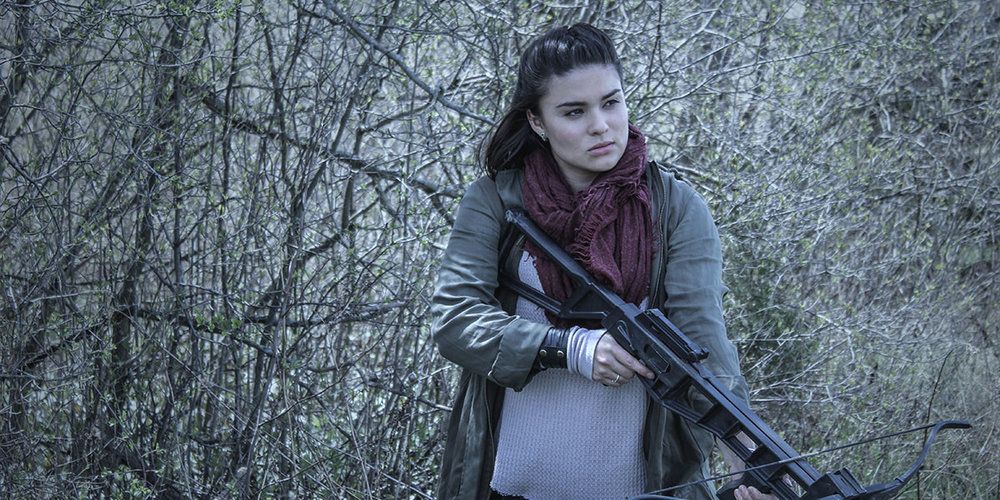 The Hunt by Danis Goulet
On Friday and Saturday in the lobby of the Neptune Scotiabank Stage Theatre the imagineNATIVE Virtual Reality presentation will be available. Consisting of four interactive VR experiences within the framework of a world 150 years in the future, it's immersive and thought-provoking. I've seen two of the projects and they are quite amazing in providing perspective and a different way to view the complex history and future of Indigenous people. The guide for imagineNATIVE 2167 is filmmaker Judith Schuyler.
Day 4 - Saturday, June 9
Programmers Picks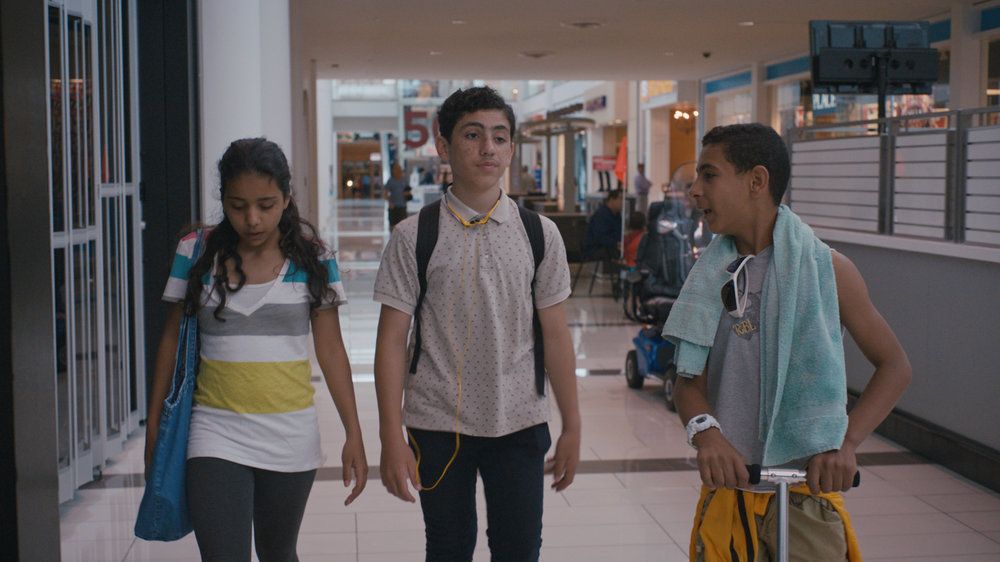 Rupture
One of the great traditions of HIFF is to have programmers from other festivals bring some of the best work from their festivals to present in Halifax in the Programmers Picks screening. This year the programmers are Curtis Woloschuk of the Vancouver International Film Festival, Alejo Franzetti of Berlinale, Gabriela DiNobile of the Rhode Island International Film Festival, and Brennan Tilley the Calgary Underground Film Festival. They're presenting a range of films from their respective festivals and will be present to introduce the eight films that are experimental, documentary, dramatic, odd, and profound. The films screen at 3pm in the Neptune Scotiabank Stage Theatre.
Atlantic Auteurs — Program Two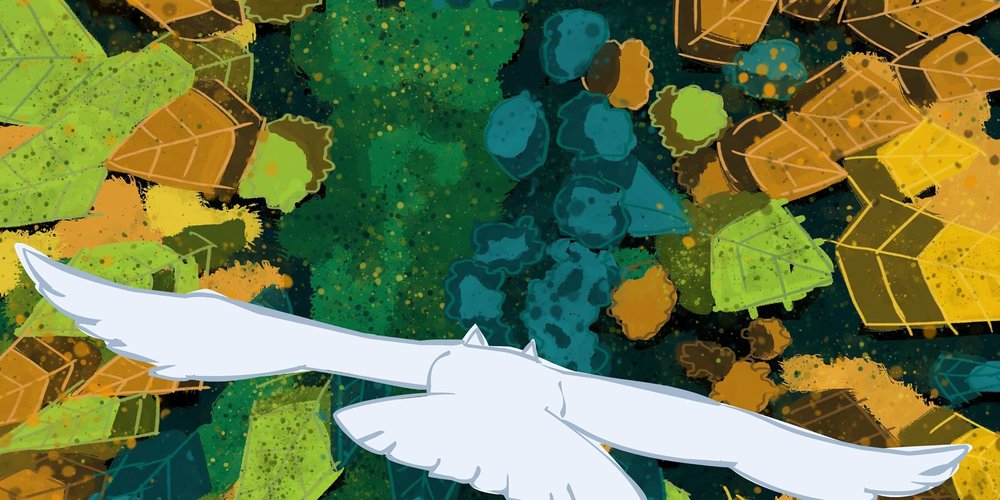 The Importance of Dreaming
The second of the Atlantic Auteurs program screens at 7pm at the Neptune Scotiabank Stage Theatre with ten short films from a diverse range of filmmakers from the region. With documentary, comedy, animation, drama, and experimental work, it's another chance to see the best work from established and emerging filmmakers who push the boundaries of filmmaking. Featuring work from animator Tara Audibert with The Importance of Dreaming, the irrepressible Josh Owen with Billy's Behemoth Blast, Daniel Boos' Thug, and Seth Smith's surreal I'm Bad to highlight four of the films, it should be an emotional roller coaster with laughs, tears, and though provoking stories and approaches to narrative.
Mass For Shut-ins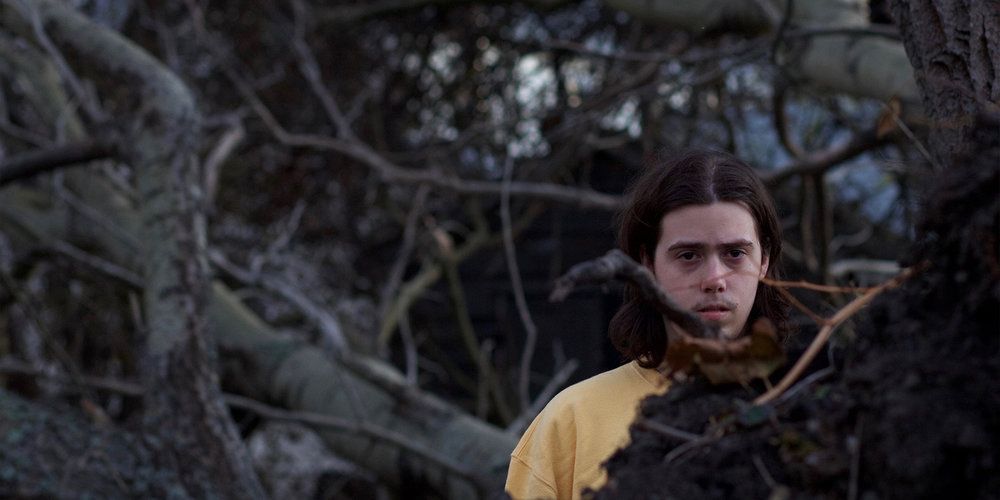 Feeling like a documentary with honest and unpolished performances, Winston DeGiobbi's debut feature Mass For Shut-ins is an impressionistic look at the life of young man in his 20s trapped in a small community with an even smaller set of choices. It's the final film of the festival, playing at 9pm in the Neptune Scotiabank Stage Theatre. A micro budget feature that explores similar territory to Ashley MacKenzie's Werewolf while having a slightly different and distinctive voice. It's raw and at times uncomfortable with much of the work of piecing together the history and narrative left up to the viewer. It's bold and confident, haunting and unnerving as a story begins to emerge from the shadows.
HIFF is a treasure and a chance to connect with the community to celebrate and enjoy truly independent filmmaking by passionate filmmakers who create meaningful work that deserves a wider audience.