The latest edition of the FIN Atlantic International Film Festival is underway and there is another great range of films to see. With almost 200 films screening over a week it can be a challenge to figure out what to see but I hope that I can help highlight some of the films that should be worth seeing.
Passes or Tickets?
The first choice is how many films you are planning to see. To fully immerse yourself in the festival the "Big Binge" pass will get you in to everything except the opening night film for $175. If you are a senior (65+) or a student the passes are $135. If you want to just pick a day (other than the opening gala) you can get a "Binge on Us" day pass for $38 which gets you into everything (including the galas) for that day. Single tickets for the 6:30 galas are $22.50, the 9:30 galas are $17.50, Special Presentations are $15, and the other programs cost $12.50. The Opening Gala costs $50 and the Closing Gala costs $30.
Opening Gala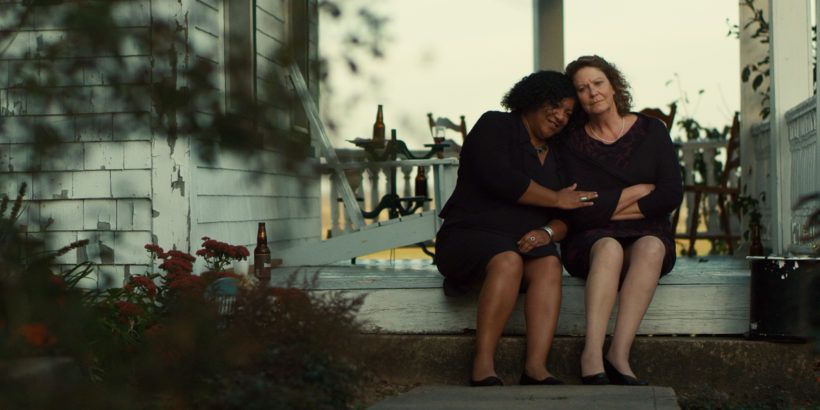 Things get underway on Thursday, September 13 with the first of the Gala events with Thom Fitzgerald's Splinters, which is an adaptation of Lee-Anne Poole's 2010 play of the same name. It's the story of a woman in her 20s who returns home to the Annapolis Valley for the funeral of her father. She faces the challenge of hiding her relationship with a man after she coming out as a lesbian when she was a teenager which her mother never accepted. With an Atlantic Canadian cast and the beautiful backdrop of the Annapolis Valley, it's a welcome return to the festival for Fitzgerald whose first feature The Hanging Garden won the Audience, Canadian Feature, and Direction award with his most recent feature, Cloudburst winning the Audience Award. The film is screening at the Rebecca Cohn Theatre at 7pm with the opening night party happening this year at the Discovery Centre at 9pm.
The Galas
The daily Gala program has 11 features and one shorts program from September 14 to 19 with a 6:30 and 9:30 Gala every day.
Friday Galas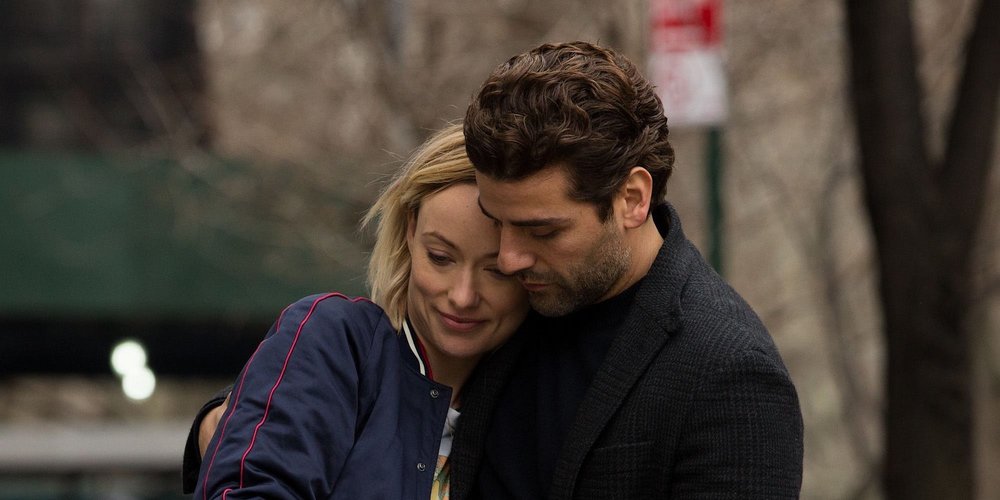 Life Itself
Friday's Galas look to be some heartwarming dramas with things getting underway first with An Audience of Chairs, based on Joan Clark's novel of the same name. Directed by Deanne Foley, who also directed the delightful Relative Happiness, it's the story of a concert pianist under stress with an absent husband and two daughters at home. Exploring mental illness, the complexity of families, and the possibility of redemption it promises to be one of the highlights this year as the festival celebrates Atlantic Canadian filmmakers. The 9:30 gala is Dan Fogelman's Life Itself, which follows a New York couple through their relationship in college to their first child and beyond with an impressive ensemble cast that includes Olivia Wilde, Oscar Isaac, Annette Bening, and Antonio Banderas.
Saturday Galas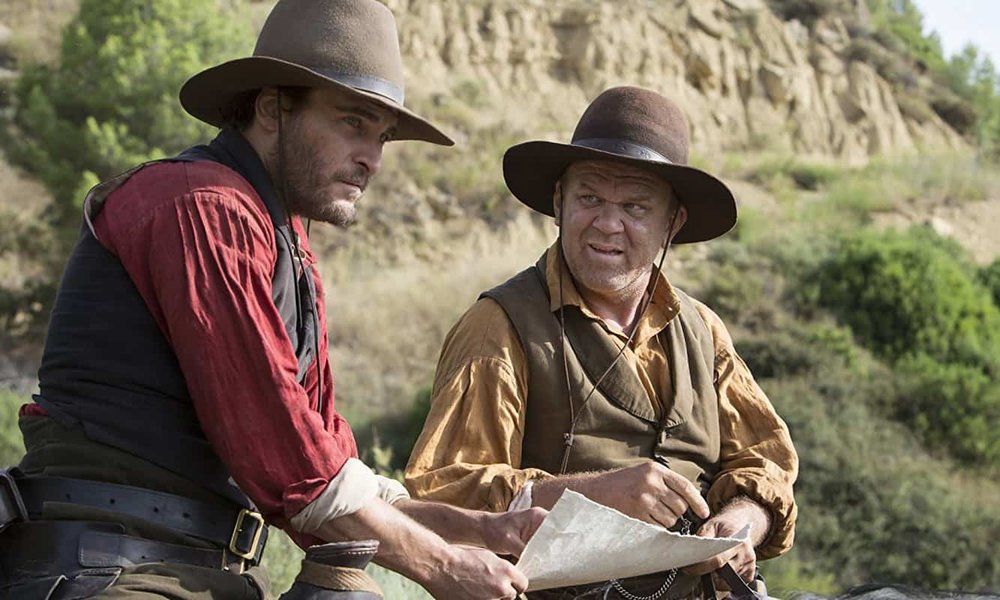 The Sisters Brothers
On Saturday night there is an anthology film that features 6 talented female directors working together on Hopeless Romantic, which shows different aspects of relationships through the stories of 6 women. The romantic comedy was filmed in Halifax by directors Deanne Foley, Megan Wennberg, Latonia Hartery, Stephanie Clattenburg, Martine Blue, and Ruth Lawrence. All have had impressive shorts and features that have screened in other editions of the festival. The 9:30 gala is Jacques Audiard's much-anticipated adaptation of The Sisters Brothers with festival favourite Audiard moving into more mainstream territory with a cast including Joaquin Phoenix, Jake Gyllenhaal, John C. Reilly, Rutger Hauer, Riz Ahmed, and Carol Kane. The western is the English language debut of Audiard whose stunning Rust and Bone, and Dheepan screened at the festival in previous years.
Sunday Galas
Sunday night the focus remains on Atlantic Canadian filmmakers with the shorts program Real East Coast Shorts Gala screening 9 films from 10 directors at 6:30pm. With dramas and documentaries in the program it provides a condensed and impressive glimpse of the filmmaking talent that we're so lucky to have in the region as we see the stories told with a range of approaches and styles.
The 9:30 Gala is the feature debut of Newfoundland writer / director G. Patrick Condon with his film Incredible Violence. Exploring the horror genre in a self-reflexive way it should be a treat for fans for the genre.
Monday Galas
On Monday the 6:30 Gala is the documentary Love, Scott, which tells the remarkable story of musician Scott Jones, paralyzed after a homophobic attack. Filmed over a number of years by a close friend, director Laura Marie Wayne it should be an intimate and inspiring documentary that shows what can happen when you choose love over fear. The 9:30 Gala is another feature debut of a writer / director with Elizabeth Chomko's ensemble drama What They Had, which looks at a family dealing with dementia and the difficult choices to make. The cast features Blythe Danner, Hillary Swank, Taissa Farmiga, Robert Forster, and Michael Shannon.
Tuesday Galas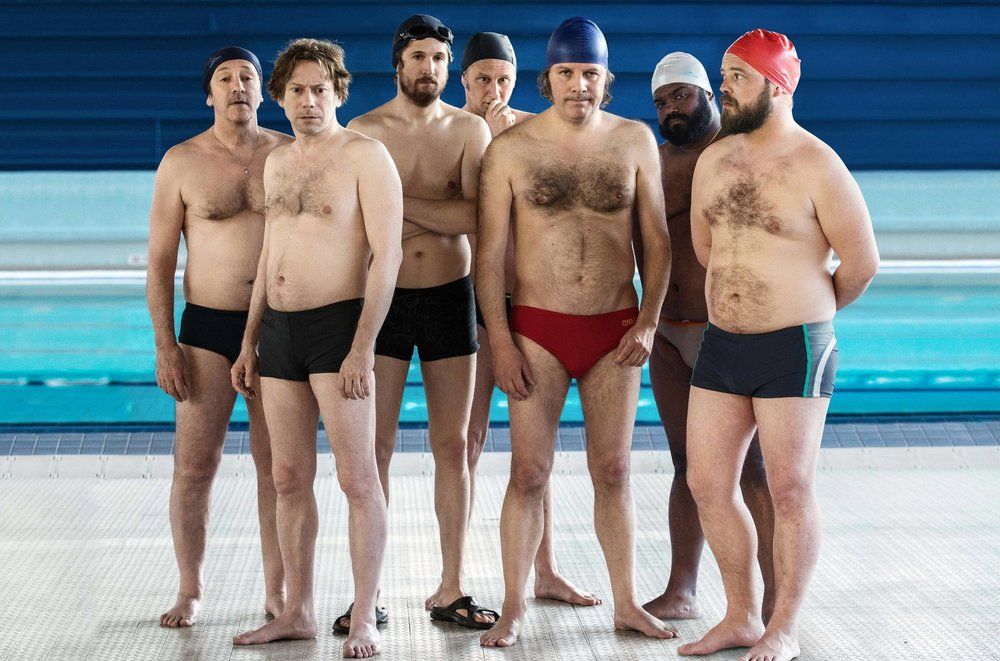 Le Grand Bain
Tuesday's 6:30 Gala is the French / Belgian co-production Sink or Swim (Le Grand Bain), directed by Gilles Lellouche. With a cast of 40-something men facing mid-life crises who form a synchronized swimming team. The comedy has the great French actor Mathieu Amalric along with Leïla Bekhti, Jean-Hughes Anglade, Virginie Efira, and Guillaume Canet. Jim Stern's political documentary American Chaos is the 9:30 Gala and it's a look at red states and those who voted for Donald Trump in the 6 months before the 2016 American Presidential elections. The documentary should give insight into the lives, motivations, and issues that the election brought to the forefront of the daily news.
Wednesday Galas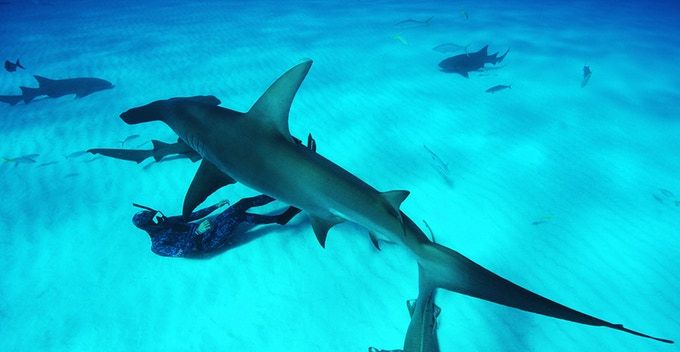 Sharkwater Extinction
Conservationist and filmmaker Rob Stewart's final film, Sharkwater Extinction is the 6:30 Gala on Wednesday. Looking at the illegal shark fin industry and the catastrophic effects that humans are having on the oceans, it should be a moving and important examination of the environment and what we can do. The final regular 9:30 Gala is the documentary Free Solo, co-directed by E. Chai Vasarhelyi and Jimmy Chin whose earlier mountain documentary, Meru played at the festival in 2015.
Closing Gala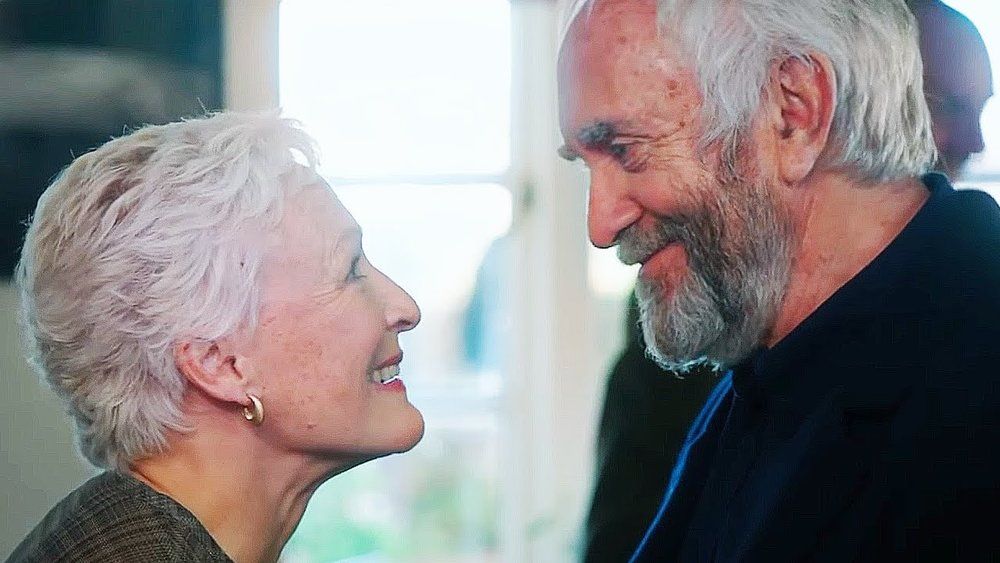 The closing night gala is Björn Runge's drama, The Wife, starring Glenn Close and Jonathan Pryce. The story of a woman who questions the choices she made in her life as she and her husband travel to Stockholm where he is to receive the Nobel Prize for Literature.
Restored!
The Restored! program returns this year with three classic films that should look amazing on the big screen. It's a chance to revisit classic films in a new way. Last year the restoration of Stalker was remarkable to see.
Solaris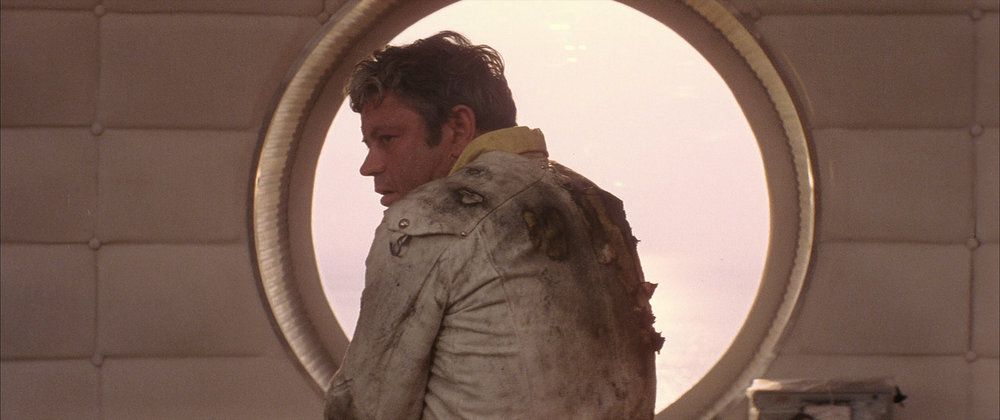 Another Andrei Tarkovsky science fiction film gets the restored treatment with the screening on Tuesday at 1:30pm of Solaris. It's a visually stunning and philosophically complex story of a man who travels to a space station surrounding a planet to find out what is happening there. It's going to be amazing to see it on a big screen.
Belle de Jour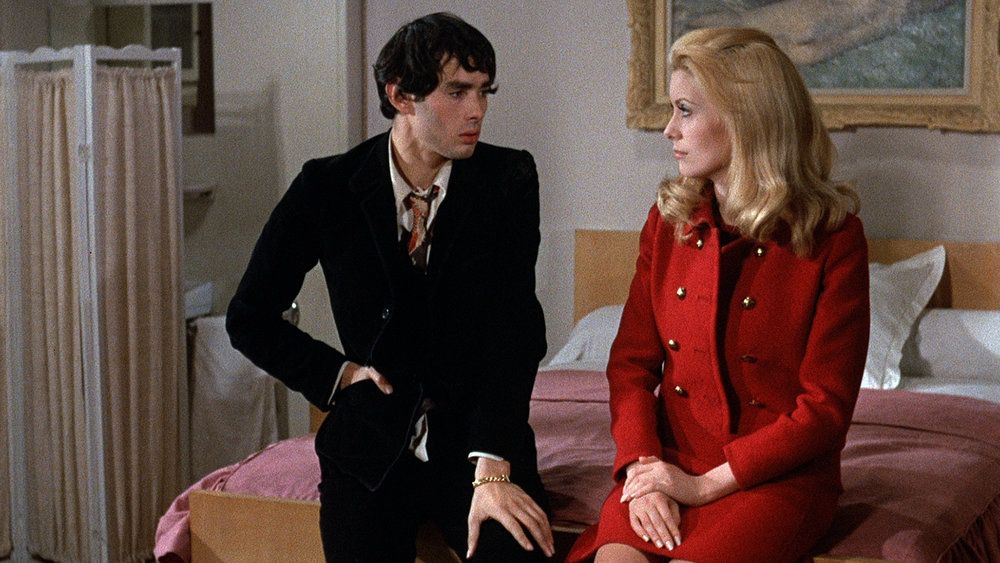 The restored version Luis Buñuel's strange and gorgeous 1967 surrealist film Belle de Jour plays on Wednesday at 1:30. The surreal French film is constructed around a great performance by the singular Catherine Deneuve.
Grave of the Fireflies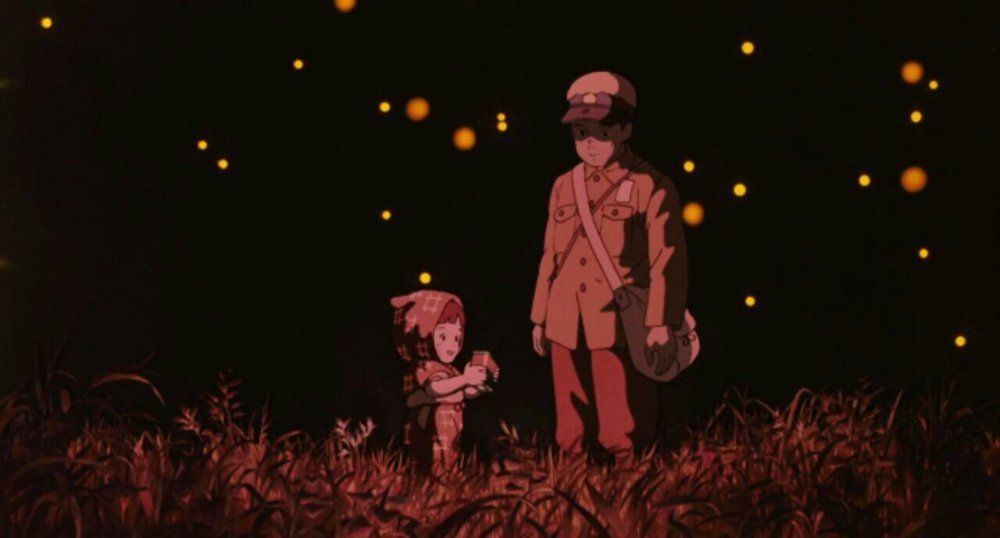 The animated 1988 Japanese drama Grave of the Fireflies, plays on Thursday at 2:00. Isao Takahata's film about two children after the end of World War II is often called one of the greatest animated films of all time.
Extreme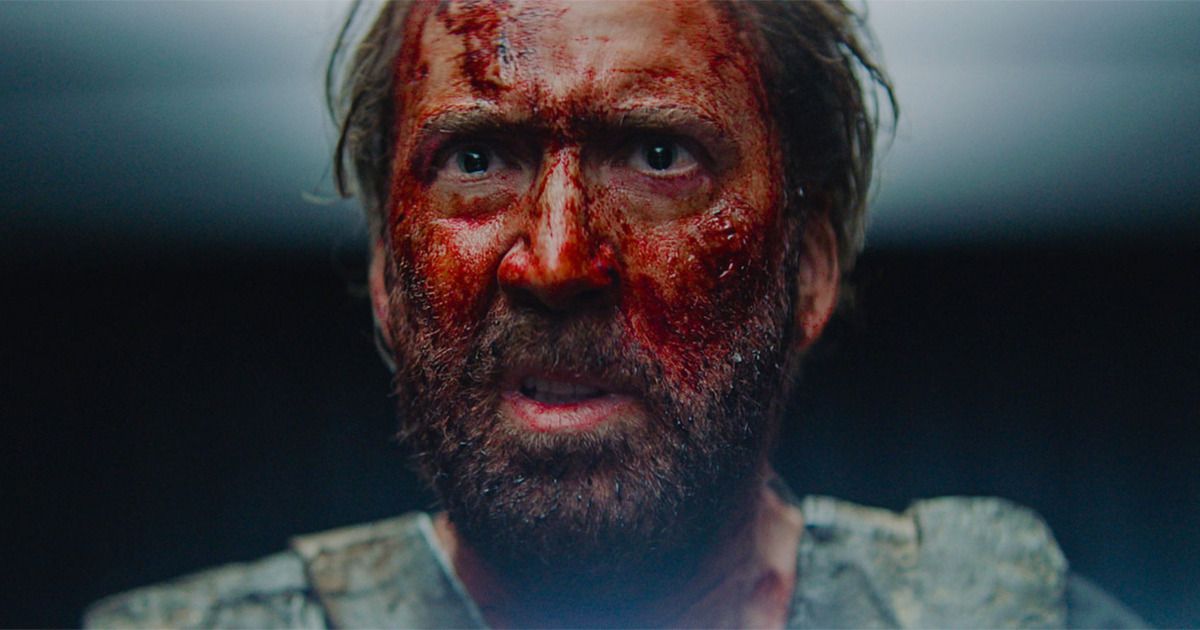 Mandy
The new Extreme program features three films that are not for the faint of heart. It's a program that is provocative and challenging with films that are outside the mainstream and will be a treat for those who enjoy darker and stranger cinematic visions.
Mandy
On Monday night the Extreme program kicks off with Nicolas Cage letting loose in what appears to be a career triumph of his larger acting tendencies with the horror film Mandy. The revenge tale is directed by Panos Cosmatos and also features Andrea Riseborough and Bill Duke in the cast.
The House That Jack Built
Tuesday night Matt Dillon stars in Lars von Trier's notorious and intentionally offensive and deliberately provocative The House That Jack Built. It's way outside of the mainstream and features horrific violence and very disturbing subject matter. You already probably know if you are interested or not interested if you've seen von Trier's other work.
Climax
Gaspar Noé somewhat appropriately wraps up the Extreme program on Wednesday night with Climax. It's a film that is reportedly challenging on many levels with his use of colour, camera techniques, and sound along with subject matter. It's a rare opportunity to immerse yourself in something that has been describe as exhilarating and outside of more reassuring mainstream cinema.
Even if you just chose from the Galas, Restored, and Extreme programs you could have a great festival, but that's only a fraction of the films that are screening at the festival this year. Good luck with your choices and see you at Park Lane.