With almost 200 films screening over a week, the Atlantic International Film Festival presents a number of challenges every day in terms of deciding what to see. If you have a pass it's a bit easier to decide at the last minute, but the complex arithmetic of how all the times of the films fit together can make it complicated as you obsessively fill your calendar, or maybe that is just me and my friends who dive deeply into that particular rabbit hole. Here are 10 films in the Features, Documentaries, and Special Presentations programs that look intriguing to me.
Hale County This Morning, This Evening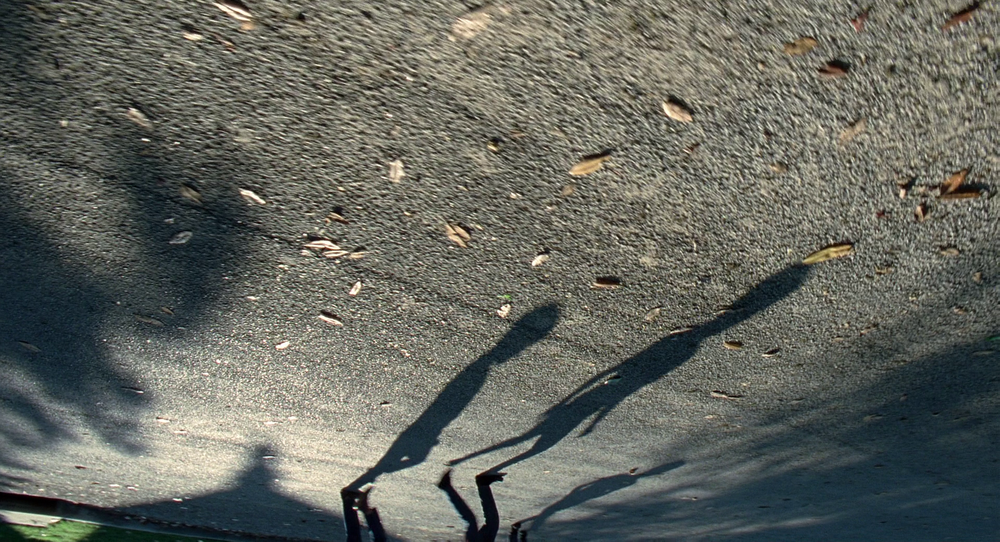 On Friday at 1:00 pm the documentary Hale County This Morning, This Evening plays. It's an extraordinary documentary directed and shot by RaMell Ross that starts out casually and once you settle in to it the world and connections begin to emerge and strengthen. Not completely cinema verité, but deeply rooted in photography and empathy it's powerful and confident while sharing a similar approach to Chantal Akerman with her documentaries and Apichatpong Weerasethakul and his dramas. It's a different and long-overdue glimpse into the lives of black Americans without an agenda or prejudice.
The Wild Pear Tree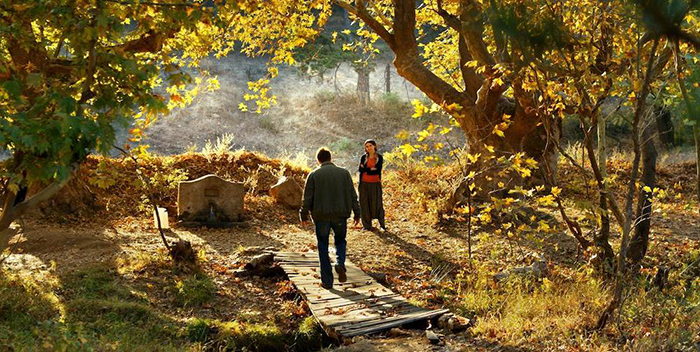 Turkish director Nuri Bilge Ceylan's latest film comes to the festival on Saturday morning at 11:30 with The Wild Pear Tree. His previous film, Winter Sleep played at the festival in 2014 (and won the Palme d'Or at Cannes) and it was a deliberate, gorgeous and sprawling drama that connected a range of characters into a extraordinary film. The Wild Pear Tree explores similar themes with history, family, landscapes, and regret. I can't wait to immerse myself into his distinctive and compelling vision again.
The Girls of Meru
Andrea Dorfman brings her feature documentary The Girls of Meru to the festival on Sunday at 1:30. Years in the making, and filmed, written, and directed by Dorfman, it's the remarkable story of Kenyan girls and the multinational legal team who developed a legal strategy to help them. The shocking statistic of one in three Kenyan girls under 18 experiencing sexual violence with little police activity sparked the legal challenges as a way to combat what was happening.
An Elephant Sitting Still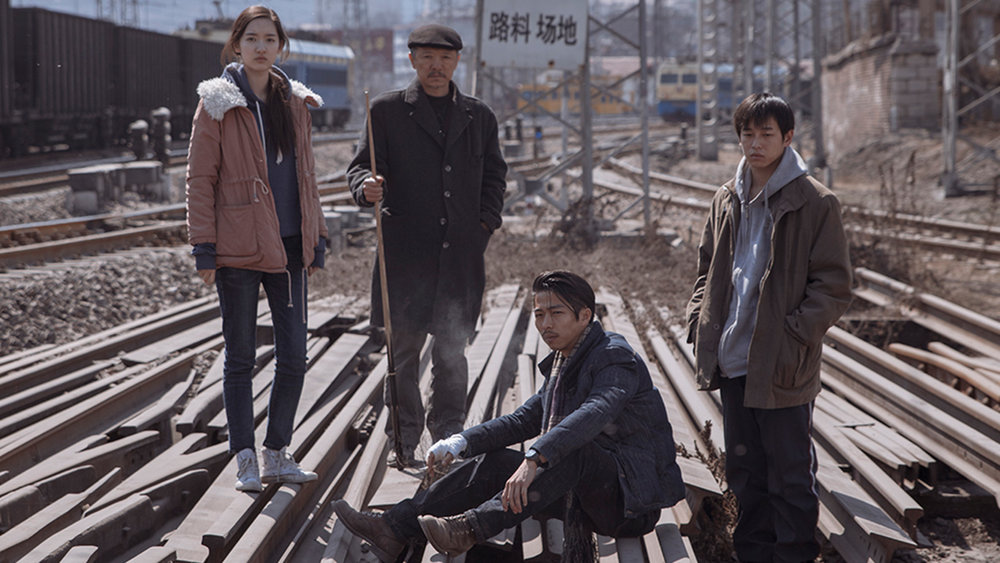 On Sunday night, at 7pm the only feature film from the late Chinese novelist and director Hu Bo (who took his own life after the completion of the film at the age of 29) plays. An Elephant Sitting Still is the story of a set of characters With a running time of 3 hours and 50 minutes, it's a film with the focus and approach recalling the work of Béla Tarr with long tracking shots and a focus on a single day within a Chinese context.
Lemonade
On Monday at 4:10 pm an interesting variation on the Romanian New Wave comes to the festival with co-writer and director Ioana Uricaru's film Lemonade. One of the directors and editors of the satirical Romanian film Tales From the Golden Age, it's her solo feature debut. Set in the U.S., it tells the story of a young Romanian woman who recently moved there with her young son and follows her through a day in her life.
Transit
German director Christian Petzold's latest film, Transit, plays on Monday at 6:10 pm. The final chapter in a trilogy that Petzold calls "Love in Times of Oppressive Systems" whose first two parts are the great Barbara and Phoenix, Transit is a wartime story of refugees, identity, impersonation, and desperation. Petzold films are deliberately constructed with complex characters in difficult situations that are memorable and devastating.
Shoplifters
Winner of the 2018 Palme d'Or, Shoplifters, from Japanese auteur Hirokazu Kore-Eda, is about a family who survives through petty crime who face challenges when they take in a young girl. Creator of complex and remarkable stories, Kore-Eda's impressive oeuvre includes After Life, Our Little Sister, and After the Storm. Any opportunity to see the work of the great Japanese director on a big screen is worth taking.
The Heat: A Kitchen (R)evolution
A documentary looking at the changes happening to kitchen culture as more women are owning restaurants, The Heat plays at 4pm. Directed by Maya Gallus, it's a look at the chefs and food they make and how they're making kitchens a more humane and better place to work.
Cold War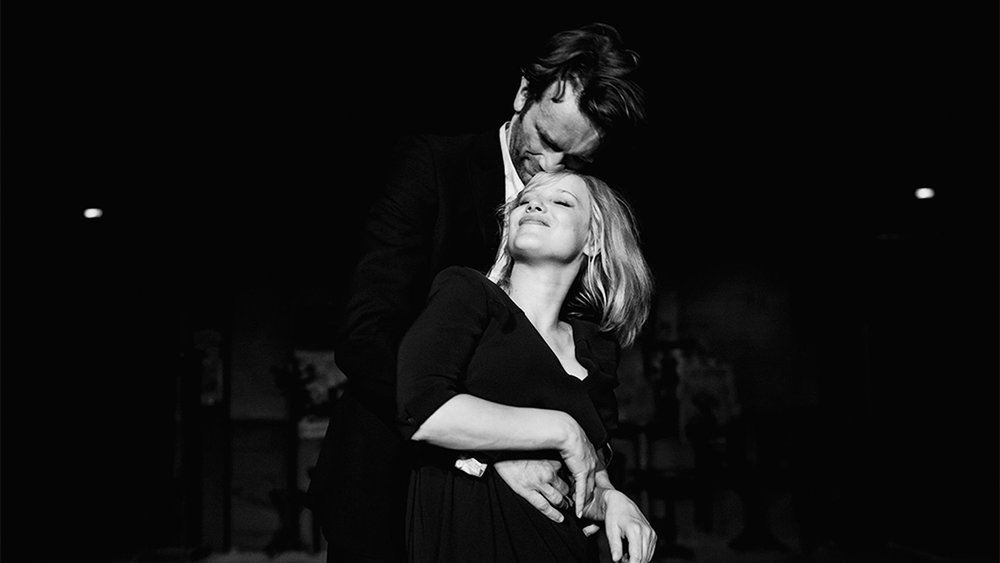 Visually stunning and with a similar approach to his previous film, Ida, Polish director Paweł Pawlikowski's Cold War is a challenging love story set in post-war Poland. The film screens on Wednesday at 9:20. Shot in black and white with the same cinematographer who created the evocative images of Ida, it looks like a companion piece to that earlier film.
Under the Silver Lake
In 2010, David Robert Mitchell's debut feature, The Myth of the American Sleepover played at the festival and it was a gentle coming of age story with a great cast. Four years later he moved into the horror genre with the stylish and compelling It Follows. Now he returns with the strange Under the Silver Lake which stars Andrew Garfield trying to solve a mystery. Mitchell's earlier films have been carefully-crafted and clever riffs on genre conventions and Under the Silver Lake seems to be another interesting and challenging film.