Every year the FIN Atlantic International Film Festival provides a wealth of films from the region and around the world to watch. It's a great time to see films and spend time with fellow film lovers. An immersive experience that allows you to see a lot of great films in a short span of time, there is something interesting to see every day and many difficult choices of what to see. There is another great lineup and I'm going to highlight some of the films that are playing before the festival takes over the screens at Cineplex Park Lane.
The Galas are the high profile screenings and they usually feature some of the filmmakers and actors from the films in the introductions and q&a sessions after the films. This year continues the tradition of many Galas with local connections with dramas and documentaries giving audiences here in Atlantic Canada the chance to see their films on the big screen.
Opening Gala — Murmur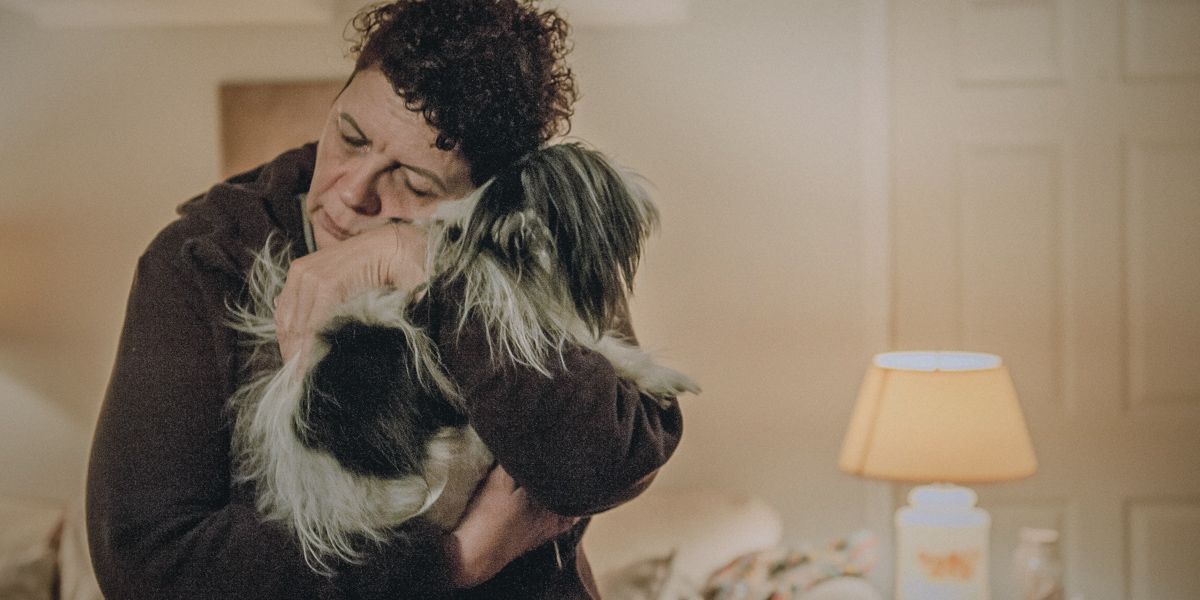 The opening Gala on Thursday, September 12, has the feature debut of Heather Young's film Murmur. The local drama is produced by Martha Cooley and funded through Telefilm Canada's Talent to Watch Program supporting emerging talent in feature film production. The highly-anticipated film builds on the work that Young has done with her award-winning short films that take a similar docufiction approach to tell stories about people and their relationships to animals and each other. Her impressive short film Fishwas made over four years and seamlessly blends fictional and documentary elements to tell a story in a naturalistic way. Murmur is the story of a woman in her 60s who is performing community service in an animal shelter due to a drunk driving charge. With a cast of largely non-actors it promises to be a powerful story of addition and how we relate to each other and the animals who are also part of our lives.
Friday Galas
Assholes: A Theory
On Friday the first of the documentary galas is John Walker's Assholes: A Theory, growing out of the book of the same name by Aaron James. In our present world it seems timely to have a film on this topic and with a range of entertaining interviews, we should get an interesting perspective and insight on the people who are a pain and take up a disproportionate amount of our attention.
Portrait of a Lady on Fire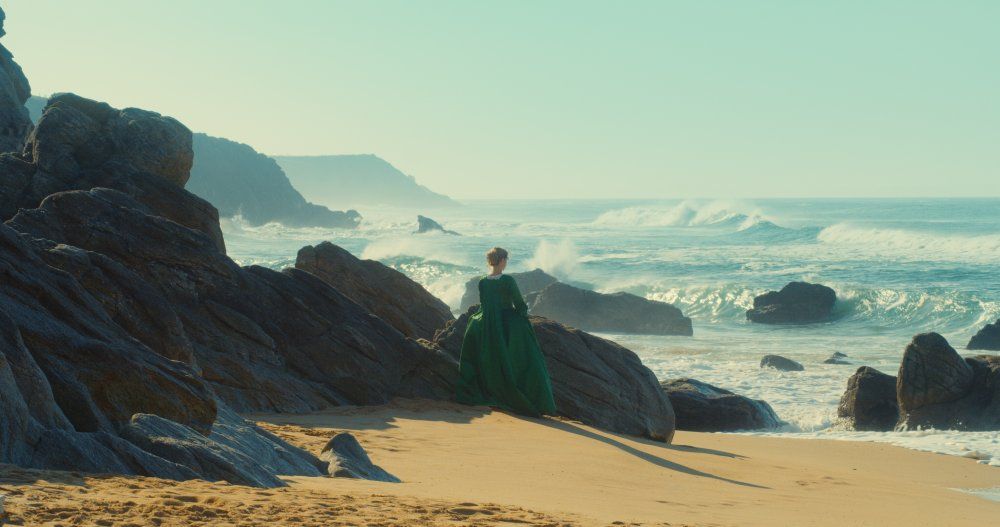 The evening gala on Friday features Céline Sciamma's French film, Portrait of a Lady on Fire, which won Best Screenplay and the Queer Palme at Cannes this year. Sciamma's two previous films, Tomboy, and Girlhood were sensitive, minimalist, and naturalistic portrayals of identity through characters who were seeking to define themselves in their own terms. With her latest film, it's a historical drama set at the end of the 18th century that tells the story of a young painter who is commissioned to paint a portrait of a another woman to assist her in receiving marriage proposals.
Saturday Galas
The Song of Names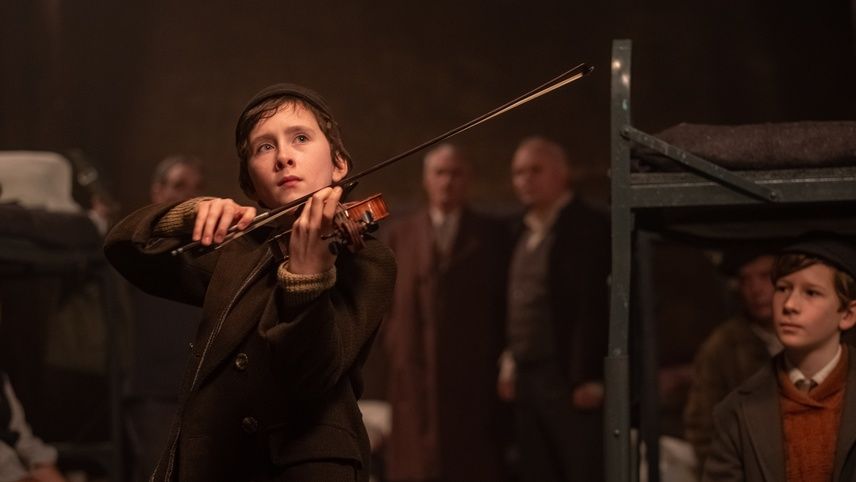 A story spanning decades that begins in World War II as young boy loses his new refugee violin prodigy brother just before his debut concert. The Song of Names is directed by Quebecois director François Girard whose films The Red Violin, Thirty Two Short Films About Glenn Gould, and Boychoir all combined music, talent, history, and challenges, it features performances from Tim Roth, Clive Owen, and Eddie Izzard. It screens at 6:30pm on Saturday, September 14th.
There's Something in the Water
Co-directed by Ellen Page and Ian Daniel, There's Something in the Water is a documentary that grows out of the book of the same name written by Dr. Ingrid Waldron. Looking at environmental racism in Nova Scotia and how Indigenous and Black communities are fighting back against the putting of corporate profits by governments ahead of the well being of vulnerable communities.
Sunday Galas
Guest of Honour
Canadian director Atom Egoyan wrote and directed Guest of Honour, which is playing on September 15 at 6:30pm. Starring David Thewlis, Laysla De Oliveira, Rossif Sutherland, and Luke Wilson, it's about a wrongly imprisoned woman who wishes to stay imprisoned because of other, earlier crimes, and the complicated relationship that she has with her father. It's all wrapped up with memory, guilt, secrets, and mystery, which are all things firmly within Egoyan's wheelhouse.
La Belle Époque
The Gala Sunday, September 15 at 9:30pm is the second feature from French actor turned writer / director Nicolas Bedos. La Belle Époque stars Daniel Auteuil, Guillaume Canet, Denis Podalydes, and Fanny Ardant. The story of a man given the chance to go back 40 years to when he met the love of his life through a company that recreates moments with historical reenactments and theatrical tricks. A blend of comedy, drama, and romance, it should be a pleasant diversion for fans of French cinema.
Monday Galas
Conviction
On Monday, September 16 the documentary Gala at 6:30 is Conviction, co-directed by Nance Akerman, Ariella Pahlke, and Teresa MacInnes and the trio of experienced directors are taking a challenging look at the criminalization and incarceration of the most vulnerable in society. The filmmakers engage with woman who are in prison to look for ways that they could have avoided imprisonment. It's a passionate argument for creating supportive and healing communities instead of further punishing them.
Sorry We Missed You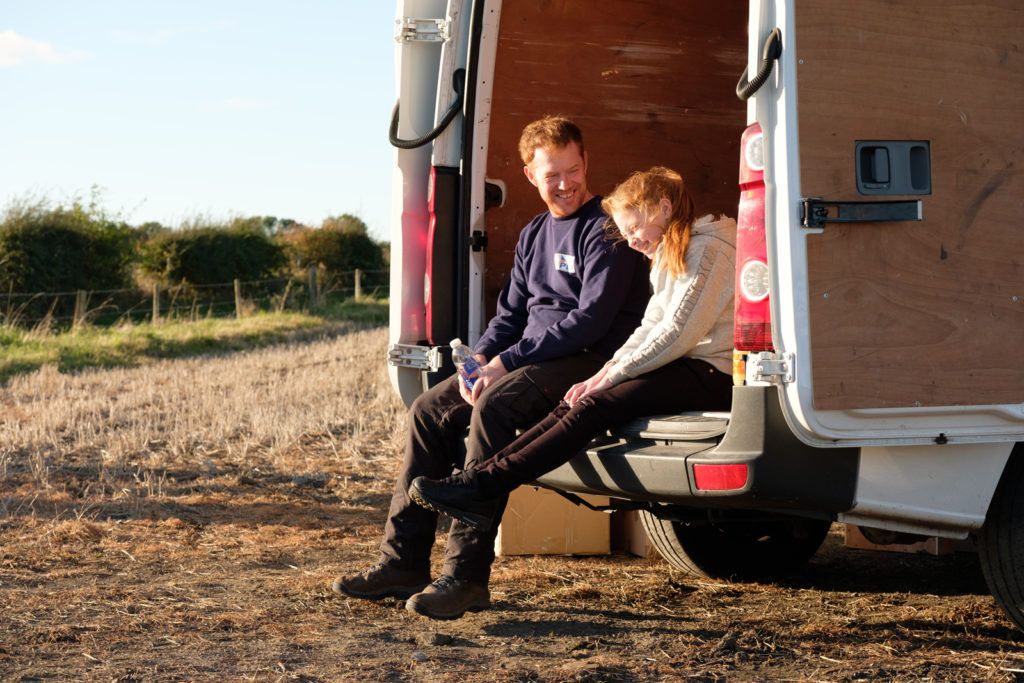 Ken Loach's followup to his award-winning I Am Daniel Blake is Sorry We Missed You, with a Gala screening on September 16 at 9:30pm. Set in the contemporary work world and the challenges faced by a family trying to get by. It happens in Newcastle as the gig economy arrives with opportunities and changes for the parents and two children. Loach's distinctive naturalistic approach this time is shot by expert cinematographer Robbie Ryan who shot Loach's other festival favourites I Am Daniel Blake and The Angel's Share as well as Andrea Arnold's American Honey and Yorgos Lanthimos' The Favourite.
Tuesday Galas
By the Grace of God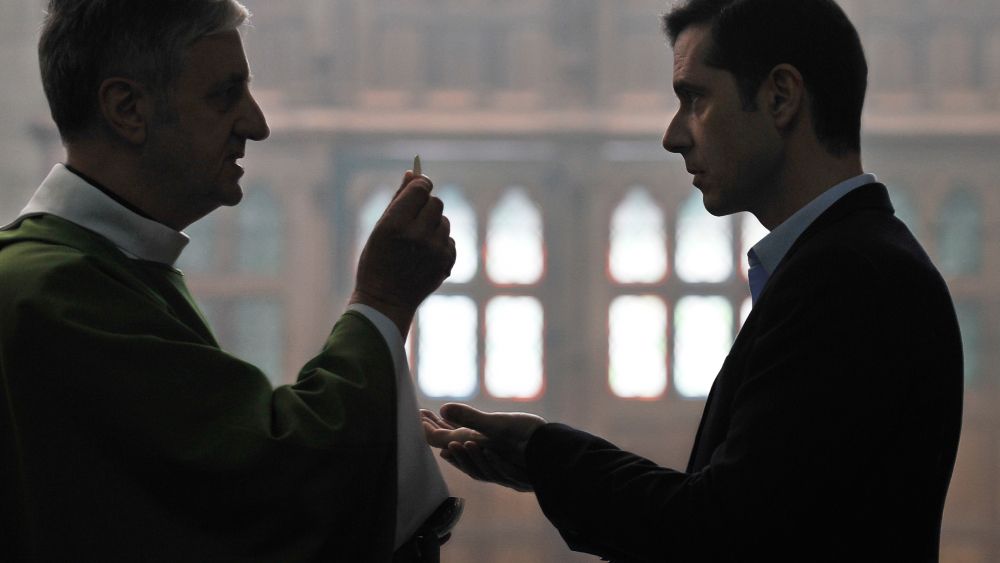 On Tuesday, September 17 François Ozon's By the Grace of God (Grâce à Dieu) screens at 6:30pm. Winner of the Grand Jury Prize this year in Berlin, writer / director Ozon tells a story of three men abused by a priest who decide to break their silence about what happened when they find out that the priest is still working with children. Based on true stories and with Ozon's careful and deliberate approach, it should be a powerful drama about abuse, power, and justice.
Judy
At 9:30pm on Tuesday, the Gala is the musical biopic Judy, telling the story of Judy Garland with Renée Zellweger as the legendary entertainer. Set in 1968 as Garland prepares for a show in London it shows the strain she is under after a lifetime of performing and personal challenges.
Wednesday Galas
Reel East Coast Shorts Gala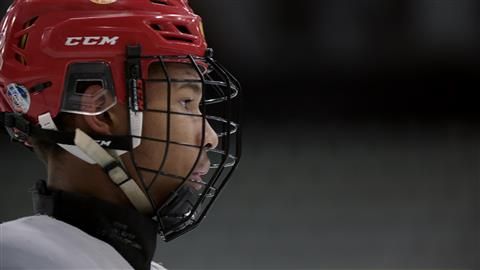 On Wednesday night at 6:30pm the focus is on the best short films from the Atlantic provinces with the Reel East Coast Shorts Gala. The lineup this year features great documentary, drama and comedy from a diverse range of filmmakers with Newfoundland represented by Deanne Foley and Anna Wheeler; Jillian Acreman from New Brunswick; Jenna MacMillan and Millefiore Clarkes from Prince Edward Island; and Nova Scotia represented by Adam DeViller, Bretten Hannam, Charles Wahl, and Sandi Rankaduwa. With the filmmakers present along with many of the crew members and casts, it's a wonderful celebration of the talent in the region.
Willie
I was lucky to be part of the crew that told the story of hockey player Willie O'Ree in Errol Williams' 1998 short film Echoes in the Rink: The Willie O'Ree Story which played at the Atlantic Film Festival. After the release of our documentary Willie was hired by the NHL to become their Diversity Ambassador and now the Gala at 9:30pm on Wednesday night is Willie, a feature length documentary directed by Laurence Mathieu-Leger about the legendary hockey pioneer and how he has inspired generations of other players.
Closing Gala — The Lighthouse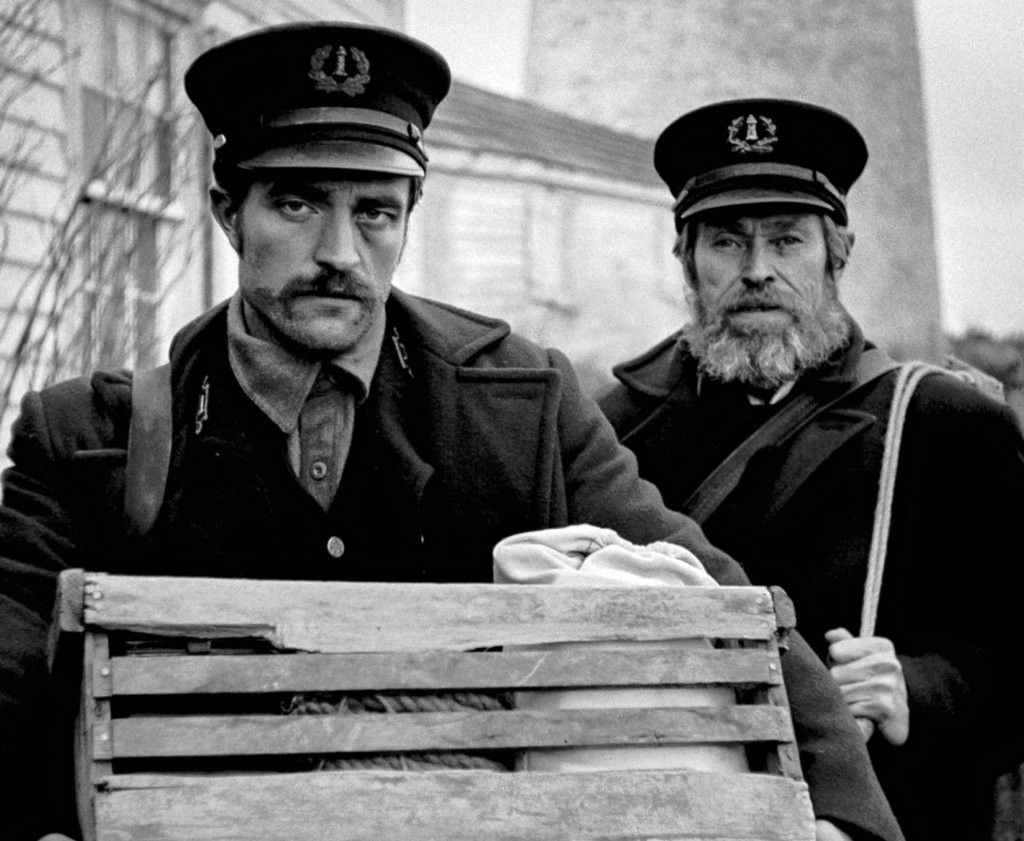 The closing Gala film is often a film with a lot of awards buzz and many of the previous selections have gone on to win many awards. This year is no exception and with The Lighthouse as the Gala on Thursday, September 19, we'll get a chance to see the Nova Scotia filmed black and white psychological horror film on a big local screen. Starring Willem Dafoe and Robert Pattinson, it's the sophomore feature from Robert Eggers whose hauntingly atmospheric The Witch exemplified the potential of the blending of art house and horror. The Lighthouse has the same core creative team as The Witch, with Cinematographer Jarin Blaschke, Production Designer Craig Lathrop, Composer Mark Korven, and Editor Louise Ford. The film premiered at Cannes earlier this year and winner of the FIPRESCI Prize, Director's Fortnight. Shot on 35mm black and white film on location around Yarmouth and Cape Forchu with a full-scale lighthouse built for the production and studio shooting in Halifax, it's one of the films I've been looking forward to since it was first announced.