2013 was a good year for films. While not much really blew me away as some of the films last year did (Rust and Bone, and Holy Motors to name two), there were great films to see. The year saw solid films from established filmmakers like Joel and Ethan Coen, Martin Scorsese, and Woody Allen. There were great second features from Shane Carruth, Richard Ayoade, and Derek Cianfrance along with distinctive films from Noah Baumbach, Park Chan-wook, Steve McQueen, and Claire Denis. The films I narrowed down to ten are ones that made an impression on me and that I'd see again (or have already watched multiple times). The fascinating thing is that my appreciation of the films grew over time and with second viewings. Sometimes a film seems great when you see it and then it fades quickly. Others stick with you, and you admire the subtlety of the performances and filmmaking.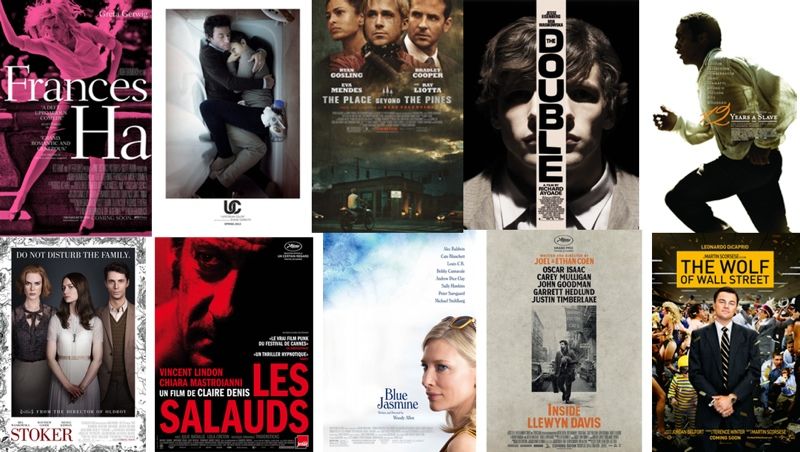 This past year was the year that I saw the most films I've ever seen in a year. My goal was to see an average of a feature film a day and I reached the goal. You can see a more detailed breakdown of the film at my Letterboxd 2013 Year in Review. So many films make the lesser ones disappear from memory rather quickly. One other thing we can check due to obsessive tracking is how many films have been rewatched. So looking at that gives a slightly different picture. If you look at the films I've watched multiple times the list of top recent films looks like this: three viewings of Pacific Rim, Zero Dark Thirty, and The Place Beyond the Pines; two viewings of Frances Ha, Room 237, Side Effects, Stoker, and Upstream Color.
But the top ten list is not meant to be objective, but to highlight films I enjoyed and want to share, so in keeping with spirit, I narrowed it down to ten, with a nicely-sized collection of honourable mentions. So here are the films I loved the most and would like to share with you.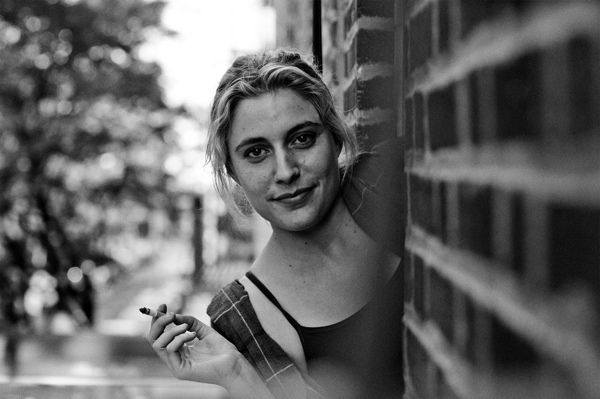 Frances Ha
Evoking the feeling of an indie film from the 80s, Frances Ha is a gorgeous character study cowritten by director Noah Baumbach, and star Greta Gerwig. It's a nostalgic film for those who love film and for anyone who has tried to figure out who they are and what they want to be when they grow up. A lovely portrait of friendship and growth and the compromises along the way to becoming who you are.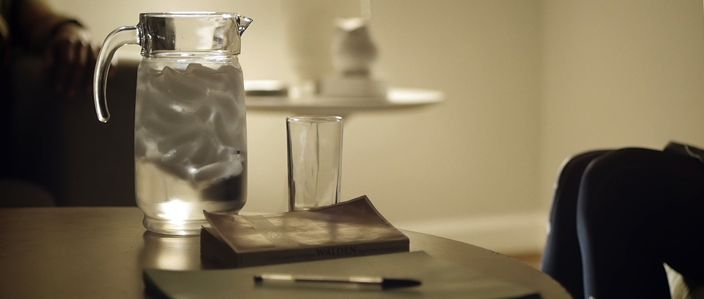 Upstream Color
Shane Carruth's second feature, Upstream Color, is beautiful and mysterious. Unlike his previous film, Primer, the focus is on emotion rather than science with an almost hypnotic structure. It's one of the few films I wanted to watch again as soon as it was done. What seems complicated at first becomes simpler the second time through. It's not for everyone, but if you want to immerse yourself in a film that works on a purer cinematic level, there are few films like this one.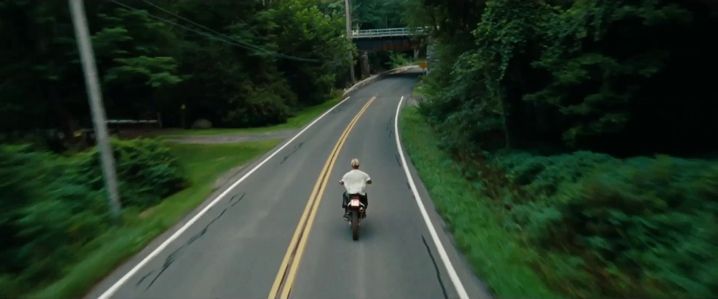 The Place Beyond the Pines
Derek Cianfrance follows up his small and emotionally devastating Blue Valentine with the sprawling, ambitious drama The Place Beyond the Pines. Moving between a larger cast of characters it's filled with fantastic performances all around as it constructs a multigenerational portrait of cycles of violence.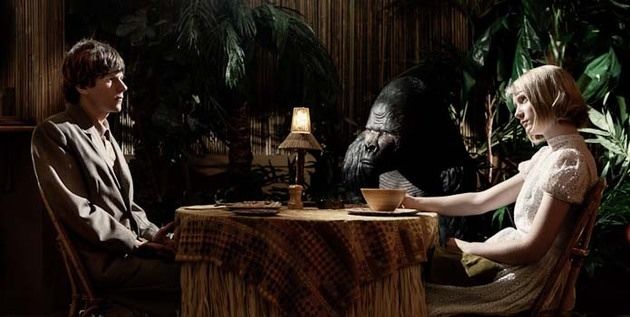 The Double
An adaptation of Dostoyevsky doesn't seem like a logical second film to make after a nostalgic coming-of-age story like Submarine, but Richard Ayoade crafted a beautiful, quirky, surreal film with The Double. Visually inventive with a pitch-black sense of humour it's a melancholy portrait of a character dealing with himself. Really looking forward to watching this again.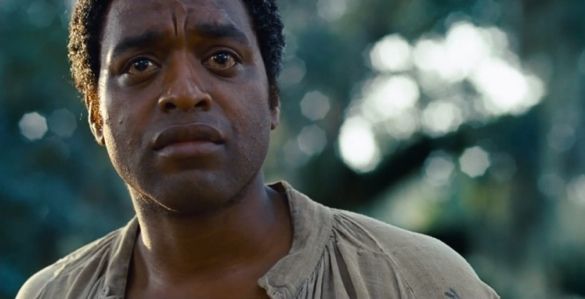 12 Years a Slave
The most accessible film by Steve McQueen so far is 12 Years A Slave, and much like his previous two films, Hunger, and Shame, it proceeds deliberately and carefully to build emotional momentum. By the time we get to the end of the film it becomes emotionally devastating without being overly dramatic. It's a precisely-crafted look at slavery on a human level with a complex and layered performance from Chiwetel Ejiofor telling Solomon Northrup's story.

Stoker
The first English-language film from Park Chan-wook is the Hitchcockian gothic puzzle of a film, Stoker. One of the most beautifully-shot films of the past year, it's also quite disturbing. The film creates an elaborate world of deception, lust, and murder filled with symbols and after seeing it I took a page of notes trying to map the patterns and symbolism of the film. It's very dark, but fun if you like the stylized shooting style and melodrama of Park Chan-wook and another chance to see Nicole Kidman at her icy best.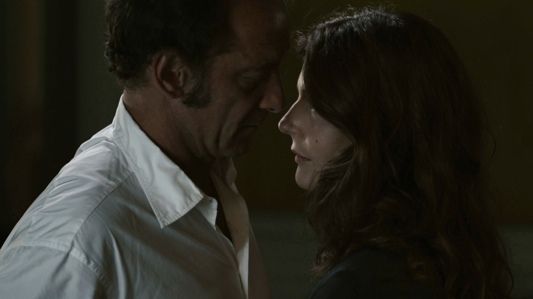 Bastards
Speaking of dark portraits of humanity, you can't get much bleaker than Claire Denis' accurately named Bastards. The story is enigmatic and elliptical with relationships implied and information parcelled out gradually. It's another powerful and deeply disturbing film about family, power, abuse, and revenge from a filmmaker at the peak of her powers.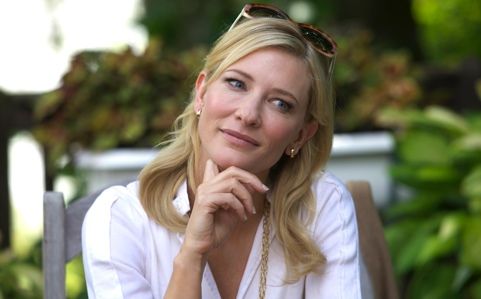 Blue Jasmine
Woody Allen has had a nice string of recent films that seem to be energized by their settings. The city in Blue Jasmine is San Francisco, but the fiery core at the heart of this film is Cate Blanchett who is utterly compelling as Jasmine. With the usual strong ensemble cast, it's an Allen film that starts to push and change the conventions that he has established for his films as it builds to an inevitable conclusion.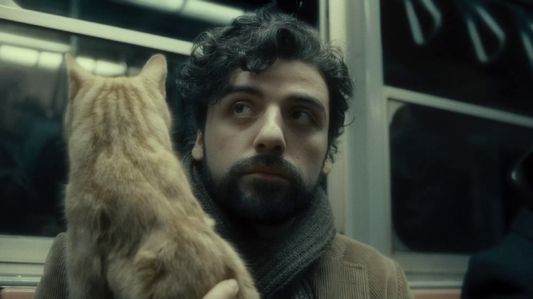 Inside Llewyn Davis
The latest Coen Brothers film, Inside Llewyn Davis, was one of the films I have been looking forward to the most, so when I saw it I went in with expectations. After the film I felt that it was good, but not great. But then I kept thinking about it. The same thing happened with many of their earlier films too as I loved them more as I thought about them and watched them again. Inside Llewyn Davis is a more muted and mature film with the same wry sense of humour, but it's built much more around the central character with ellipses in the story that we need to fill in for ourselves.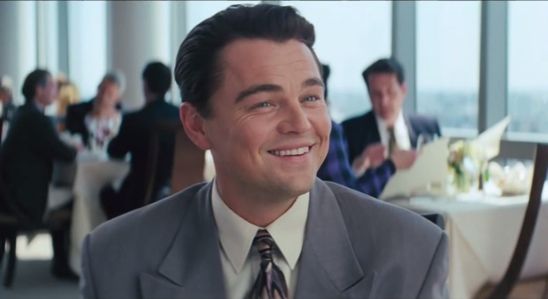 The Wolf of Wall Street
The final film in my top ten was also the final film I saw in the theatre for 2013 and it was Martin Scorsese's The Wolf of Wall Street. This is another film surrounded by high expectations and it was stylistically more subtle than I thought it would be, but content-wise it is one of Scorsese's rawest films. The brilliant narrative conceit of the film is the unreliability of Jordan Belfort who is undermined by repeatedly showing how what he is saying is not true. It's a playful film about horrible people that is another look at the American dream from one of the greatest filmmakers still working today.
Those are the ten that I narrowed it down to, but there were more films that were great in the year.
One amazing film was technically not a film, but a miniseries, Top of the Lake, co-directed by Jane Campion and Garth Davis. It's a detective story that goes in different directions with a strong core performance from Elisabeth Moss as a detective in New Zealand who is investigating the disappearance of a young girl. Another film that should be on the list, but is technically a 2012 film was Catherine Bigelow's Zero Dark Thirty which is the superbly crafted dramatization of the hunt for, and killing of Osama Bin Laden.
Two documentaries stood out for me as well. The first is Room 237, the divisive documentary about Stanley Kubrick's film, The Shining. It's sort of about The Shining, but it's really about the way that we construct meaning as the subjects of the film explain their elaborate theories about the film and how it relates to the world. The most unique film of the year, or probably the decade, has to be The Act of Killing, which is hard to describe. Allowing Indonesian death squad leaders to reenact their war crimes in the form of American film genres that they love creates an oddly disturbing look at genocide through a warped lens. It's horrifying and utterly compelling.
Another fictional film about evil is the dark, surreal Dutch film Borgman, written and directed by Alex van Warmedam. It's a deadpan, precise allegory about evil in the world with a strange sense of humour. A more stylish look at evil is Nicolas Winding Refn's Only God Forgives, which is one of the most beautifully-shot films of the year, and a slow-motion revenge film constructed mostly of glances.
Finally there are three films that I enjoyed from established filmmakers who challenged expectations were Pacific Rim, Side Effects, and The World's End. With Pacific Rim, Guillermo del Toro created a blockbuster film that wasn't filled with product placement and created characters with a little more depth than the rest of the blockbuster films which pushed it out of theatres. Steven Soderbergh directed the very clever Side Effects which starts out as one film, but cleverly subverts expectations and becomes something else. Soderbergh cleverly blends elements of Polanski's Repulsion with a critique of pharmaceutical companies in his own confident way. The conclusion of the Three Flavours Cornetto Trilogy, Edgar Wright's The World's End, had the elements of Shaun of the Dead and Hot Fuzz, but took a more mature approach to look at growing old and how the world changes as we grow up. It's funny with science fiction elements providing the framework in a satisfying conclusion to the trilogy that resists the impulse to repeat what has been done before.
How I Watched
One advantage of collecting statistics is that you can see patterns and analyze how viewing habits are changing. The way that many people see films is changing with smaller screens and more options. Here is the breakdown of how I saw the films that I saw:
134 films watched on my

TV

(with 60 via Apple

TV

)
63 films watched on my MacBook Pro
59 films watched in theatres
56 films watched on my iPad
In terms of sources for the films it generally breaks down like this:
84 films from

MUBI

80 films on

DVD

78 on Turner Classic Movies
45 films on Netflix
39 in movie theatres
29 via iTunes
20 via film festivals (with 14 from the Atlantic Film Festival)
8 streamed or purchased for download from other sites