Podcamp Halifax is a great event (an unconference) that happens every year in Halifax that is built around social media. It's a day for members of the community to assemble and share their knowledge. Over the past few years I've presented a bunch of sessions and usually get things organized by writing a draft blog post and then fine-tuning the presentation. My friend Kendra (@halifaxfilmgal) is a Twitter power user and I though that it would be great to do something with her and that's how Pruning Your Twitter Garden came about. It was a lot of fun to do and you can look at a slightly-annotated version of the slides we used.
Kendra and I actually met through a combination of real-life and Twitter. I was explaining Twitter to my friend Rachel in a cafe and Kendra was sitting at the next table. After I finished the explanation she complimented me on it and asked what my Twitter name was. We started following each other and have been friends and film-going pals since then. The Podcamp presentation was a great way to come full-circle and to share some of the insights that we've gained over the years.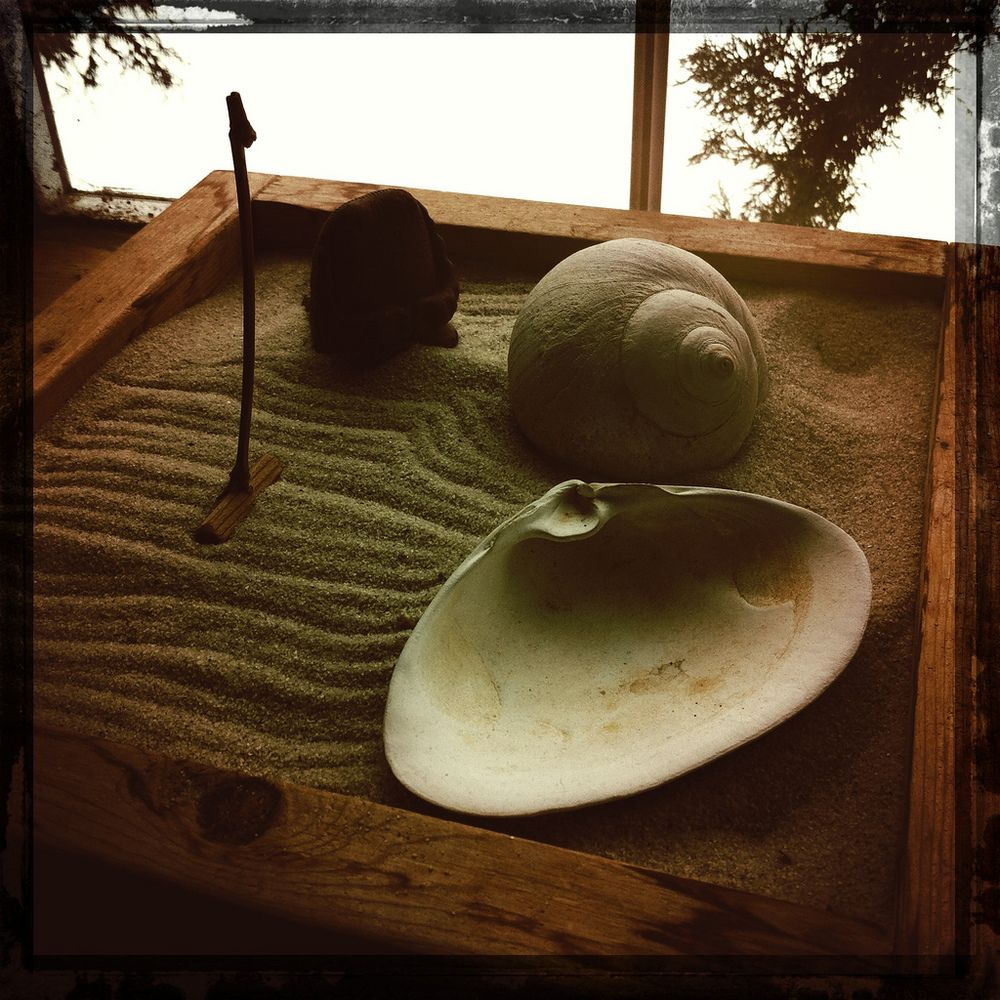 How can you keep track of everything that zips by on Twitter? In some ways you really can't, but by looking carefully at who you follow and how you organize things it can help keep track of what is going on in the world. For the first few years of Twitter (I started in October of 2006) the rule that I developed was to not follow more than 99 people. That worked well as it meant that everyone who was there meant something to me. They were also mostly virtual as there were even fewer people there who I had met in person.
As Twitter grew in popularity it also meant that there were a lot more local people there and I started to follow them and the 99 grew into the triple digits. So the numerical barrier was replaced with a looser rule and in my mind I thought about having all of the followers in a room or a theatre. If they could fit into a reasonably intimate venue, that would be ok. Now there are over 400 people that I follow, so that is a good size room (and about the capacity of Podcamp Halifax).
The fundamental rules are mostly the same. They should be real people and not bots. They should post words and not a stream of links, and there should be some sort of engagement. That keeps it manageable and I still have a pretty good idea with every tweet of who wrote it and why I am following them. The garden is planted and I let it grow, not pruning very frequently and usually agonizing over whether to unfollow someone or not.
Keeping track of stats and the number of people following isn't that interesting to me, so I don't use a lot of analytics stuff, but there is a new service that just launched that I am really liking. It's called ThinkUp and it goes through Twitter (and Facebook if you add it) to figure out how you are interacting with people. Instead of a pile of raw numbers, it provides more humane and personal advice about what tweets received the most interaction and when the best time to say something important based on when people interact with you the most. It's a paid service (about $50 a year) and it seems like something that will be useful for me and you can get a glimpse of my ThinkUp page to see the kind of information it provides.
But what do you do when you have a bit more of an organizational system in place? That's where lists come in. The great thing about a list is that you don't need to follow someone to have them on a list. So if there are certain topics or certain people you want to check in on every now and then without them filling up your timeline, a list is the perfect way to organize them.
In the same way that Twitter really becomes a different thing for everyone depending on who they are following, the way that you interact with Twitter can be a much different experience depending on the client that you use. My core Twitter client is Iconfactory's wonderful Twitterrific on my iPhone, iPad, and my MacBook Pro. It syncs my position in the timeline through iCloud or Tweet Marker and allows me to search, save searches, and filter what I see based on replies, direct messages, or favourites. There are also easy ways to share tweets and links through various other services such as Instapaper and Pinboard as well as email and text.
The other very useful feature with Twitterrific is the ability to search for words or hashtags and then save that search. It's a great way to follow what is happening and be able to quickly find out what is current with that topic or hashtag. You can also turn on notifications which will give you a configurable notice about something (like a new follower, a reply, a retweet, or a favourite) whenever it happens. There is also a Today view that gives you a quick summary of the new followers, favourites, and retweets for the day.
In the latest update to Twitterrific for iOS they added list creation and management features. That means you can now click on the avatar for someone and then manage them in lists. So you can quickly add someone to a list and be able to keep track of them without needing to follow them. You can also create new lists, make the public or private, or delete them.
The ephemeral nature is what works really well with Twitter as you don't feel as if you have to read every tweet. But sometimes you do want to be able to go back and don't want to download your whole archive to be able to do that. Luckily there are some services that will save it all for you. There are two that I use and love: Pinboard, and Tweet Library.
Pinboard is Maciej Cegłowski's minimalist, powerful bookmarking service that lets you save links and tag them to find things later. It's a paid service (just over $10 to sign up) and if you want to have an archive of the sites that you bookmark, for $25 a year you can add that service which is great for when sites change dramatically or disappear. But the more relevant feature for Twitter archiving is that you can set up Pinboard so all of your public tweets (as well as links in those tweets) are archived. That provides a great way to save what you said in an easily searchable way over time. That only works going forward after you set it up though, so for tweets that are older, you need to rely on your Twitter archive for that. On your settings page on the Twitter web site you can request your Twitter archive to get a collection of all of your tweets from the beginning in a neat, offline, collection.
If you want something dedicated more directly to preserving your tweets you can use Manton Reece's iOS app Tweet Library (which has an online equivalent named Watermark). I use Tweet Library on my iPad it provides a permanent archive of all of your tweets. When you start out you can import your Twitter archive and then it will download all of the newer tweets that you make. Then you have your whole archive, searchable and organizable all in one place.
The very neat part of Tweet Library is how you can organize your tweets and then share them on the Tweet Library site or via Storify. It's great for preserving discussions and sharing them. Creating a collection lets you select tweets, group them, and then share them online to a companion web site. If you don't want to use the iOS app you can subscribe to the Watermark service ($4 a month for a year of tweets or $10 a month for unlimited) which permanently stores all of your own tweets, and with the two levels allows you to create and share collections of tweets from anyone.
An alternative way to create a customized timeline that you can share is through Twitter's Tweetdeck application (or web version). Using Tweetdeck you can add individual tweets or filter them based on users, search terms, content, or hashtags. Then that customized timeline (which can also be updating itself in real-time) can be shared as a page or embedded on another page. It's a great way to set up a timeline for keeping track of events or discussions as they occur and it does look as though it will be the recommended way to share and embed customized content from Twitter.
Twitter is something that is public and personal. A configurable semi-public space where you can share and interact in ways that work for you. I love being there and the connections that it allows me to have with people from around the world and in my neighbourhood. It's a a lovely garden to spend time in.