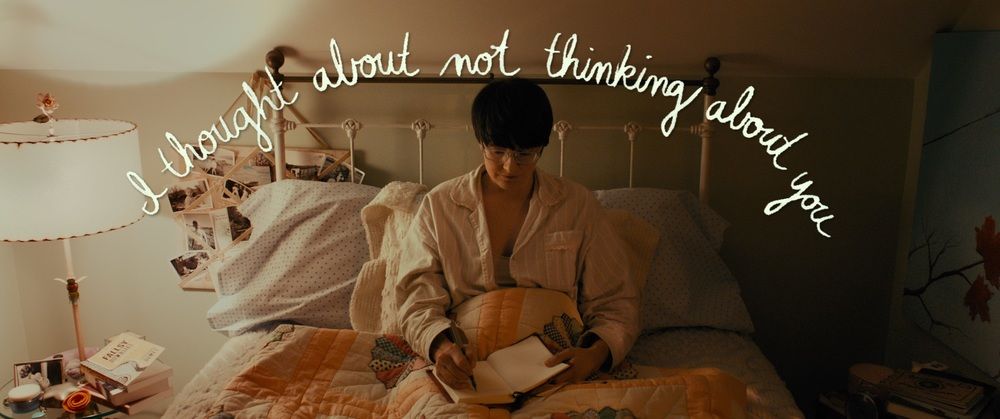 Still from Andrea Dorfman's film Heartbeat
A couple of days ago the Atlantic Film Festival made their first round of announcements and unveiled the Atlantic Program. These films are the heart of the festival and it is the best place to see what the filmmakers of the region have been making. This year it seems to be another bumper crop of shorts and features, drama and documentary, all worth seeing and sure to be thought-provoking and entertaining.
I'm lucky to teach filmmaking at NSCC in the Screen Arts Program, so many of the grads and current students have worked on the films. It's always great to hear about their adventures working on films and even better to see the results of their hard work. I've also been part of the film community in the region for a few decades now, so it is great to see friends and colleagues continue to tell stories in their own way year after year.
There are some new Atlantic Programs this year and more than a dozen feature-length films too. The usual Atlantic Shorts are filled with a mix of humour, drama, and documentary. One of the new programs that I am anticipating is the Nextgen Shorts which is highlighting emerging talent in the region. In that program there are two Screen Arts alumni, Dave Mullins with his FILM 5 short Hero D, and Caitlin Campbell (who just graduated and is also my daughter) documentary about Cud Eastbound, Leaving.
In the 10x10 Music Video Mentorship Program Dave Mullins will also be making a music video along with music videos directed by Paul Benjamin and Steven Gill who just graduated from Screen Arts. The 10x10 program is exciting as the directors are teamed up with bands and over 5 days they make a music video which is then screened. There is an audience and jury vote with the winning team split the RBC Emerging Artist Award along with a $10,000 cash prize.
Screen Arts grad Luke Freeman's film Lord of Chaos is screening in the Atlantic Shorts 2 program. It's in great company along with Michael Melski's documentary short Miles From Nowhere and Cory Bowles' Righteous who are two established filmmakers whose work I always enjoy. In the Atlantic Shorts 5 program you can see Ruby Boutilier's funny and unique Ken trilogy interspersed with the other shorts as well as Glen Matthews directing and writing the wrestling picture Saving Face.
The CBC Atlantic Shorts Gala highlights the best of region short film and for me I can't wait to see Lisa Rose Snow's When Fish Fly. Her previous film, part of FILM 5, Two Penny Road Kill is one of my favourite shorts and her latest should be similarly great.
The most exciting announcement and film that I've been eagerly awaiting is writer / director Andrea Dorfman's Heartbeat. Her third feature film and another collaboration with Tanya Davis, it's sure to be warm, heartfelt, and visually stunning. The team and cast look like an amazing collection of Halifax-based artists with superb cinematographer Stéphanie Weber Biron being the sole import. Andrea exemplifies what it means to be a collaborative artist here and it will be a wonderful experience to see the world premiere of her latest feature at the Atlantic Film Festival.