The Atlantic Film Festival is over for another year and this was a particularly good year for films. It's a challenge for festivals to find and program great films. The fragmented distribution of films makes it easier to see things at home sooner, so why would someone go to a festival? But this year they met that challenge and provided a great set of films from Atlantic Canada and around the world to fill a week with stories that entertained, provoked, and soothed the soul.
It was a tiring week, but a good one with the schedule packed on the first few days of the festival. That worked well for me as I could go in to the theatre around lunchtime and emerge close to midnight. With nice breaks for conversations with friends and occasional meals and drinks, it's one of my favourite times of the year that restores my faith in the power of cinema.
Here are the films that stood out for me at the 34th edition of the festival.
Tu Dors Nicole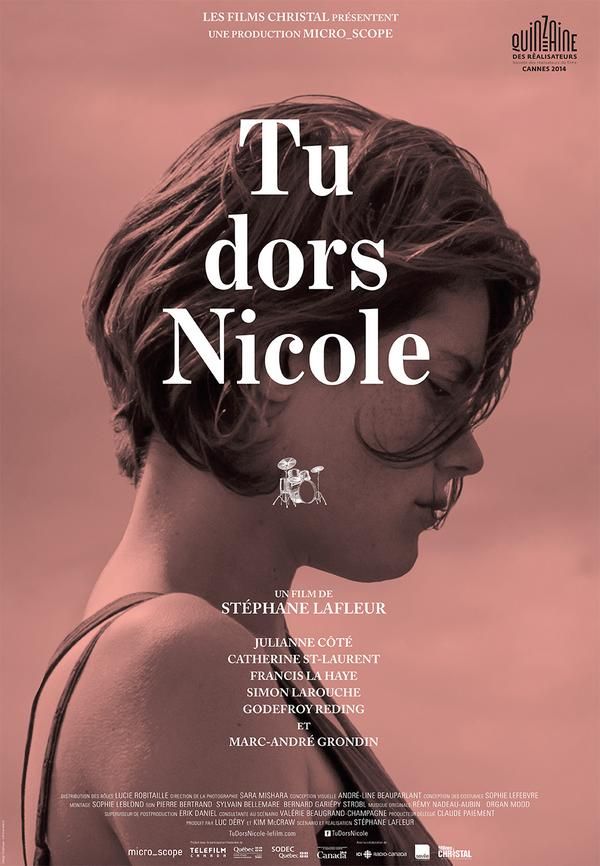 Seeing a film shot on film isn't too common these days so seeing Tu dors Nicole on a big screen was a treat. The quirky Québécois film written and directed by Stéphane Lafleur perfectly captures that time between finishing high school and figuring out what to do with your life. Set in a summer in a small town filled with boredom, a heat wave, and insomnia, with a quirky sense of humour, it's a great small film that never takes itself too seriously.
Two Days, One Night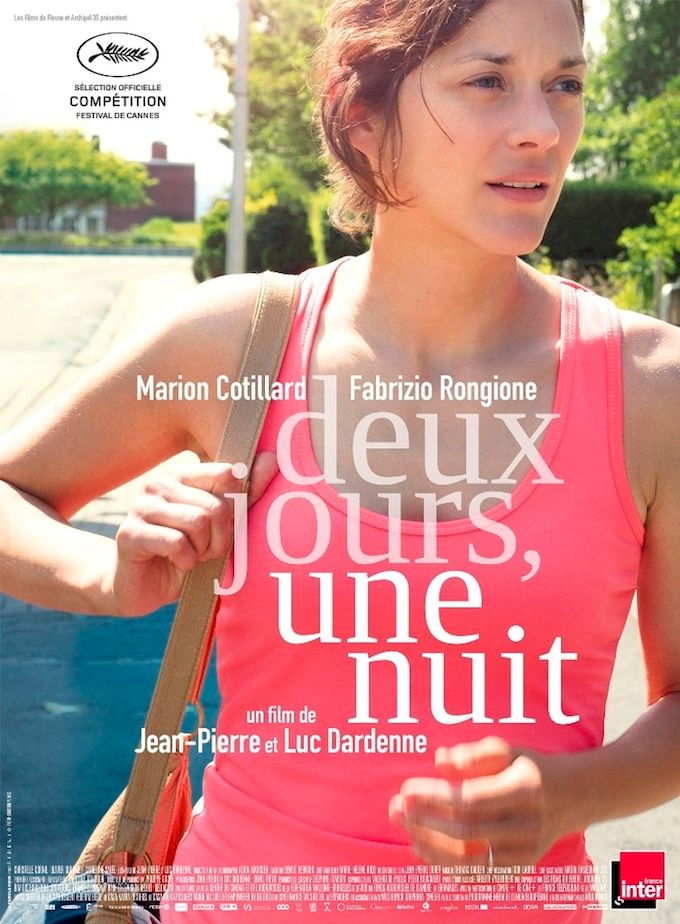 One of the films that I was greatly anticipating as part of the festival was Two Days, One Night. Having enjoyed the earlier films I'd seen from Jean-Pierre and Luc Dardenne, the inclusion of Marion Cotillard raises the profile of the film and gives an outstanding and understated performance at the heart of the film. The story is simple with Cotillard talking with coworkers about preserving her job, but the simplicity of the premise allows for a surprising depth in the stories that emerge as we follow her on her journey. Shot in the brothers' naturalistic style, the narrative emerges slowly on a deeply human level with a film filled with deep empathy with an underlying humanity, it's one of the most powerful and memorable films I've seen this year.
Winter Sleep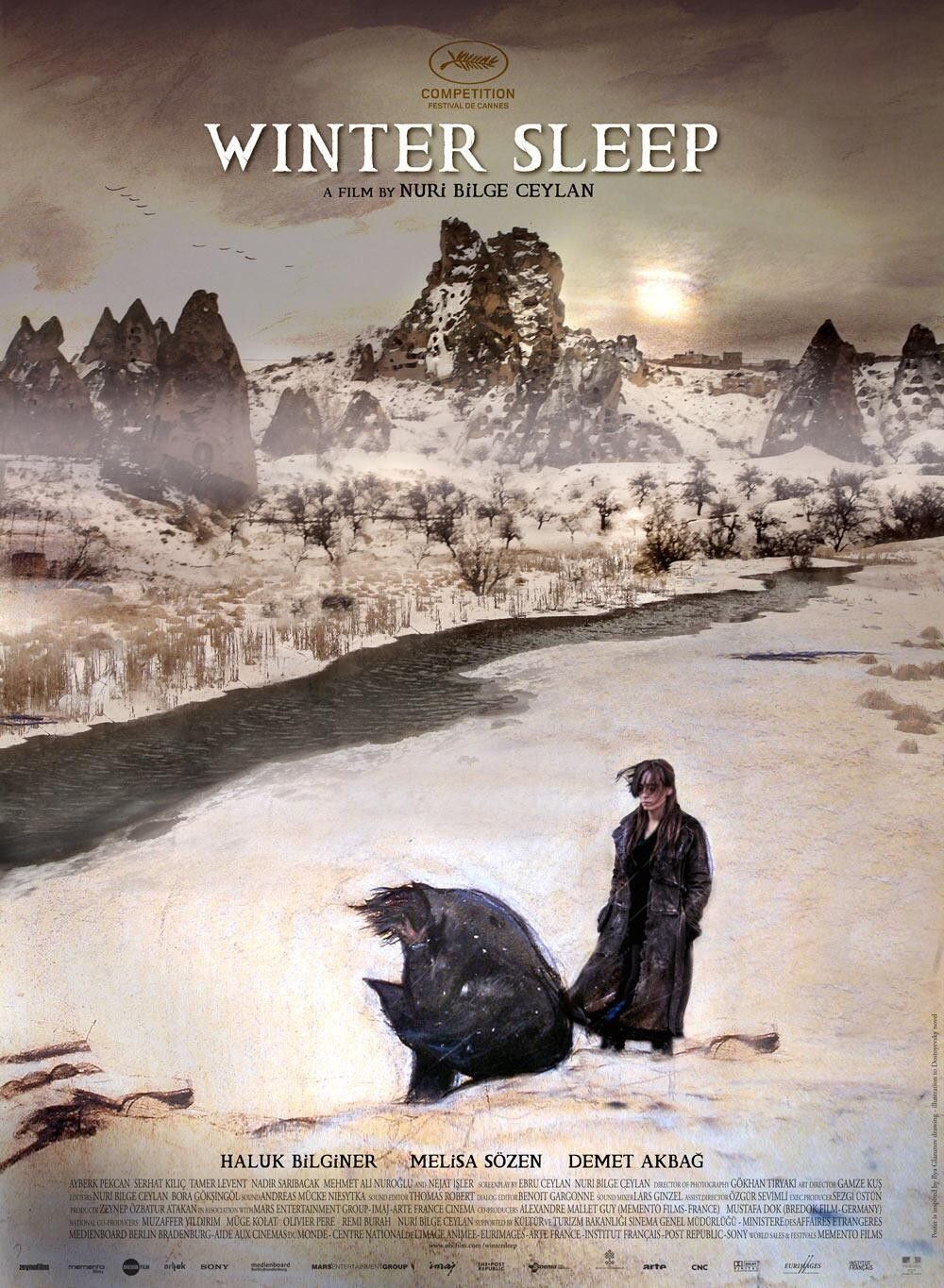 A surprise at the festival this year was the popularity of Nuri Bilge Ceylan's Winter Sleep, a 3 hour, 16 minute film from Turkey that screened on a Monday afternoon at 3pm. I was glad for the earlier start time as it made it possible to see films that evening and the theatre was almost full, which was encouraging. With a similar pacing to his film, Once Upon a Time in Anatolia, it features stunning photography and great performances as the pieces of the story gently settle. It's a Shakespearean tragedy with a central character who cannot recognize that his pride is causing the problems that he is facing. While the running time was long and it started slowly, it drew my in and became mesmerizing by the time it got to the end.
Mommy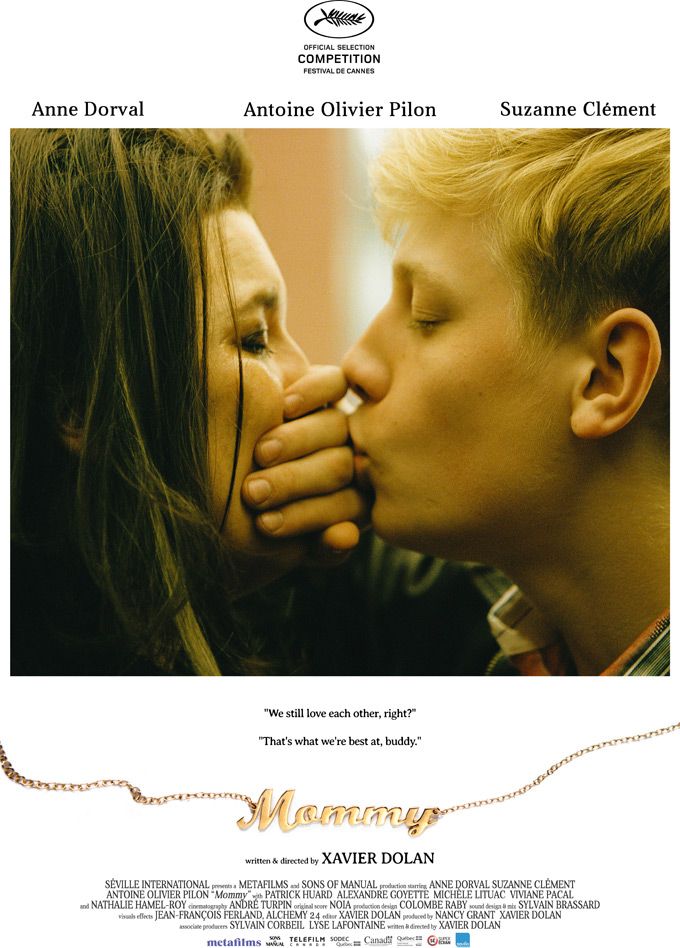 Xavier Dolan is a talented director who makes virtuoso films that look great and feature solid soundtracks. With Mommy he goes back to the themes of his first film, I Killed My Mother, along with the two principal cast members, Anne Dorval and Suzanne Clément. Dolan doesn't act in this one, and the young lead is played by Antoine-Olivier Pilon. Shot in a 1:1 square aspect ratio, the constrained screen space reflects the mental state of the main character Diane (amazingly played by Dorval), as she struggles with raising her troubled son with help from her neighbour, played by Clément. It's complex and moving and sticks with you.
Force Majeure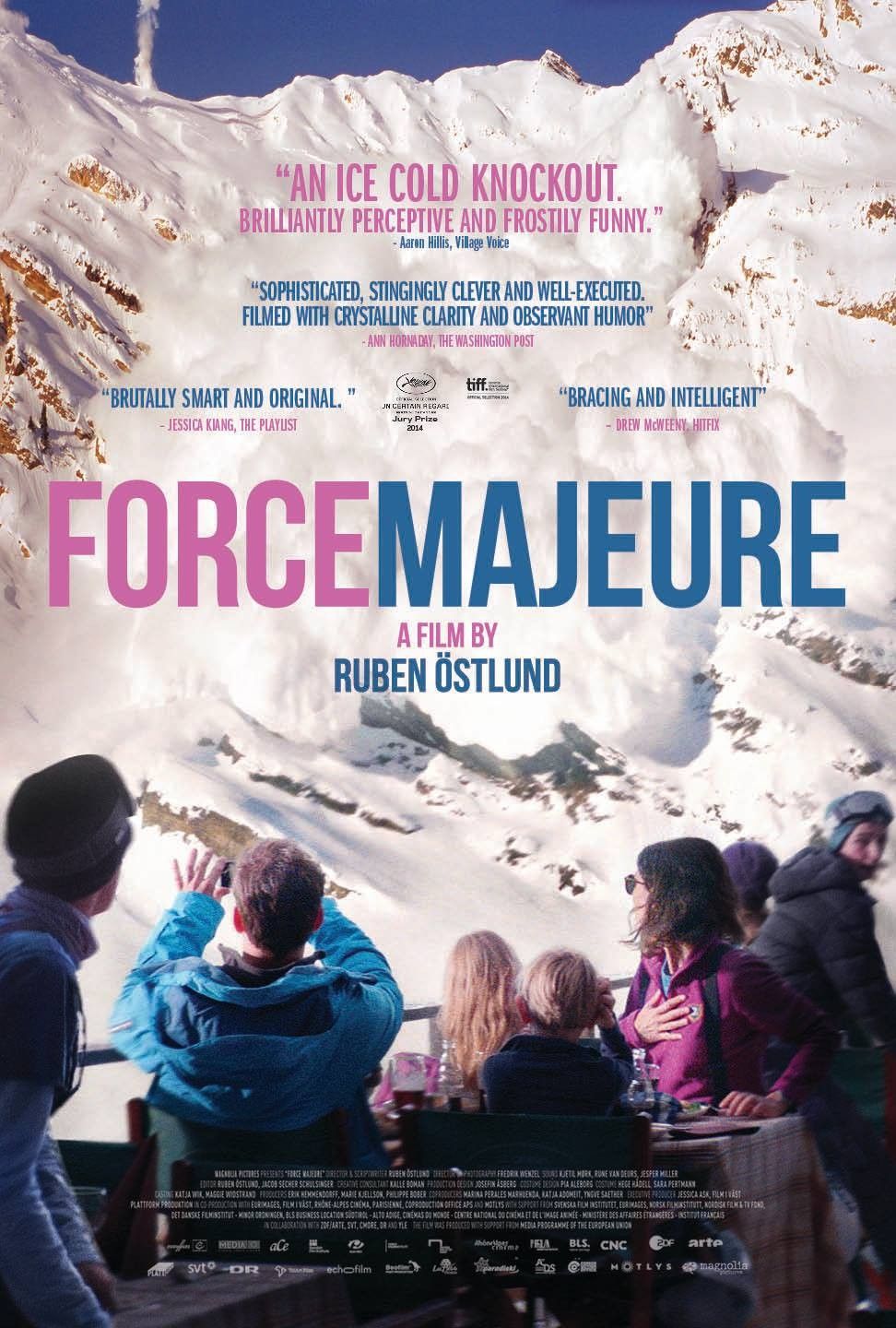 A different type of family drama is on display in Force Majeure, a Swedish film directed by Ruben Östlund. Carefully-constructed, it explores the fractures in a family that develop on a vacation to the Swiss Alps after a scare with an avalanche. With a darkly comic and deadpan sense of humour, we witness the breakdown of the family relationships while never being sure where it is all going. It's a film that definitely will provoke discussion.
Heartbeat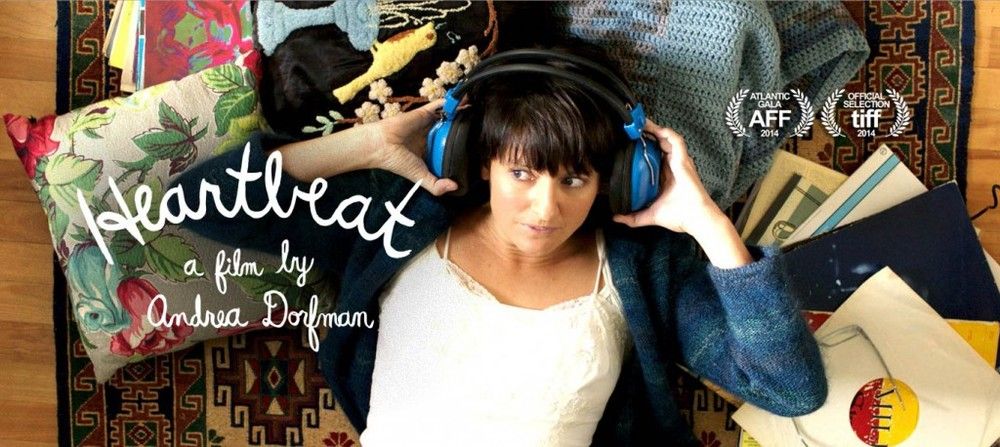 Andrea Dorfman teams up with Tanya Davis in Heartbeat to tell the story of a musician stuck and who unsure of what to do. In Dorfman's hands the story is a beautiful exploration of Halifax's North End as Davis figures out who she is and what she wants. With musical interludes and whimsical animations and poetry scattered through the film, it's a lovely look at how someone finds out who they are.
God Help the Girl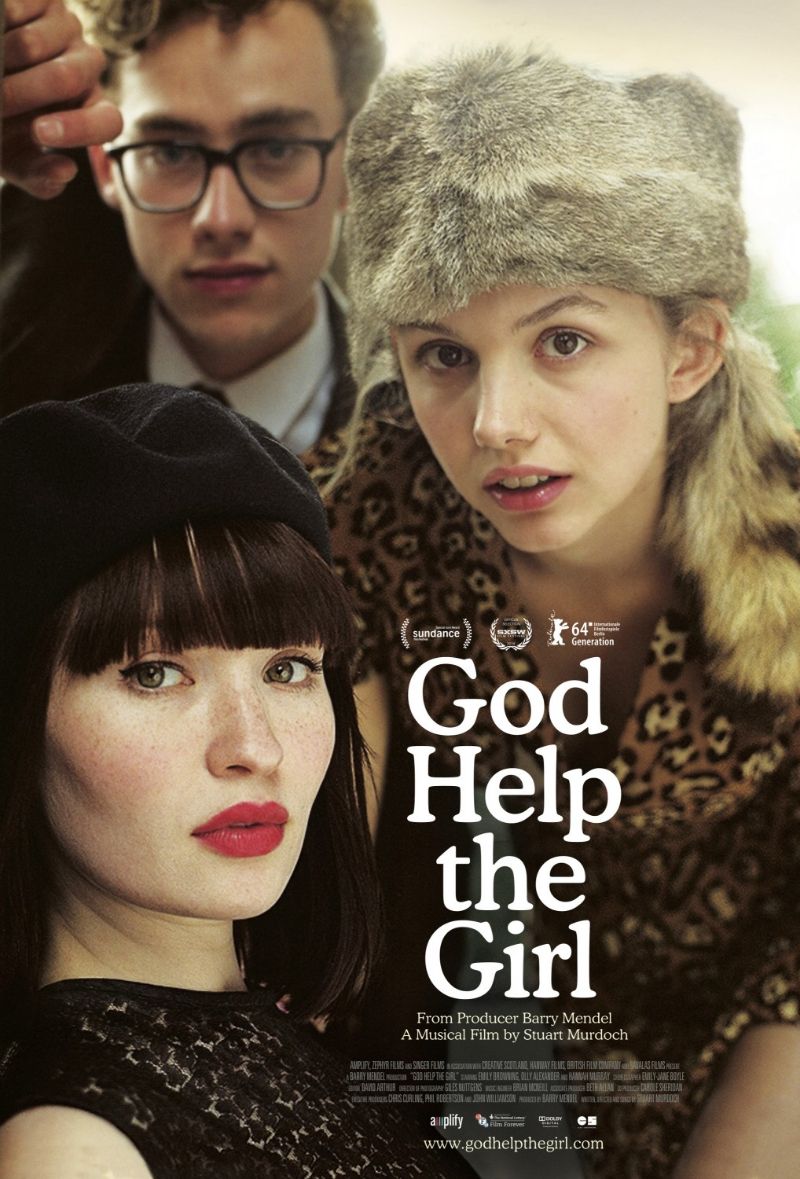 I was hoping that God Help the Girl would be good since I was one of the Kickstarter funders of the project. Stuart Murdoch took a series of songs and made a delightful musical about a group of friends in Glasgow that spend a summer forming a band and finding out more about themselves. Colourfully shot on film and with a deeper and slightly darker story than you would expect, it's a lot of fun while pushing slightly against the conventions and expectations of a musical film.
Another great year of films and a few more additions to my top ten films of the year. We're so lucky to have a festival filled with organizers, staff, and volunteers who create a great experience for those who love cinema every year.