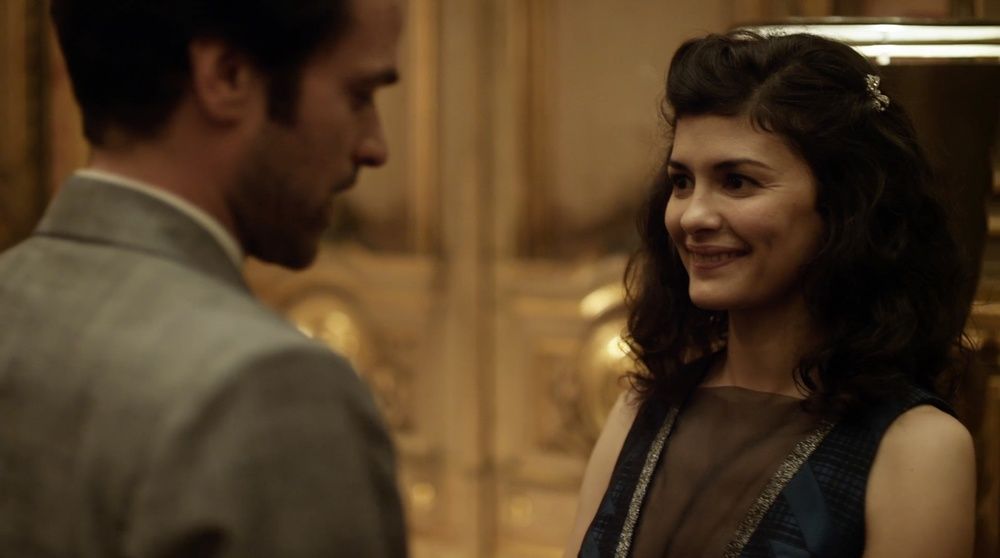 Michel Gondry has a unique style and it's not for everyone. Through his films he brings things that are personal and whimsical and in the adaptations and collaborations you can see different elements emerge or recede in the story. Bursting with ideas and practical visual effects, Gondry is hard to pin down and through his documentaries you get to see a bit more of what interests him, but imusic videos free his imagination. In the adaptation of a novel by Boris Vian, Mood Indigo, he finds the right balance between imagination and the source which gives a framework that contains his sensibilities within a dramatic structure.
Visually as ambitious as The Science of Sleep, but pushing some elements further (the colour saturation of the film reflects the mood of the main character) it contains all the lightness and darkness that Gondry brings with him. It's surreal with a melancholy beauty and feels small and personal even though some of the set pieces are massive (such as a room filled with moving typewriters and typists). After the strange train wreck of The Green Hornet it's good to see Gondry working on something big with heart.
Romain Duris and Audrey Tautou are the couple at the centre of the film and they have a great chemistry. The story is a non-Hollywood one with a deep darkness running throughout the film right from the beginning. Gondry embraces all the elements and there is a visual diversity to the film that starts to make sense after a while. It feels like Gondry had a lot of pent-up creative energy that explodes out onto the screen in the creation of a unique world with concrete metaphors and a wispy plot. I relaxed into the world of the film and happily immersed myself in it.