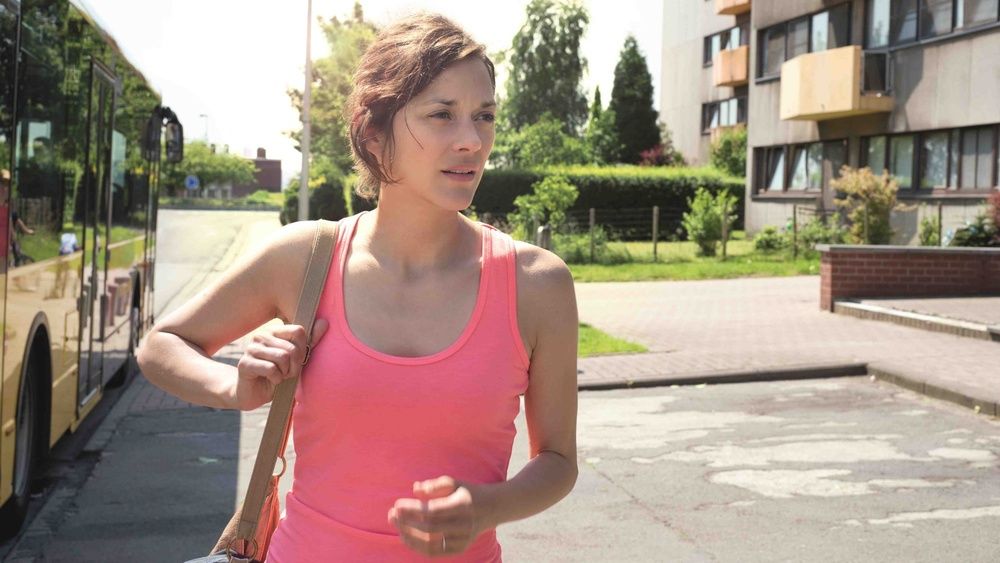 Two Days, One Night has a deceptively light and naturalistic shooting style. With a hand-held camera and moving around behind characters, there is an improvisational documentary feeling to it as with the Dardenne brothers other films. But like those films, there is a lot going on around that casual feeling with a world filled with interesting and complicated characters. With Marion Cotillard at the centre of the film in yet another stunning role, it becomes a deeply human and moving experience. With most scenes happening in long takes, we follow Cotillard's Sandra as she fights for her job over a weekend by talking with her coworkers to convince them to give up their bonus to allow her to stay. It's an unfair situation created by the manager of the solar panel plant where she works, but in the struggle we gradually see more of who she is and her relationships. It goes in unexpected directions and while it never feels like it is showing off, it also features some of the best cinematography in any recent film.
The technique of using the documentary style adds a layer of reality to the story which feels as if it is happening in real time. In some ways it's a distant echo of Agnès Varda's Cléo from 5 to 7 in using a tight framework to highlight character. Using portable equipment and improvisational cinematography shows us a sliver of the world that the characters are within. It's a fragile and beautiful world that is a privilege to see.
The Dardennes create deceptively simple films that illuminate the human condition. Their films centre on difficult ethical choices and how character emerges from those situations. Often there isn't a right answer and in seeing the characters struggle with their choices is where the drama comes from. In Two Days, One Night, Cotillard's costar is Dardenne regular Fabrizio Rongione, who supports her. The dramatic structure works surprisingly well as she tracks down and meets with coworkers over the weekend. We get glimpses of their lives and challenges along with Sandra's and there are some amazing moments that happen between them as the journey continues. It exemplifies the power of personal cinema in the hands of sensitive and gifted filmmakers.