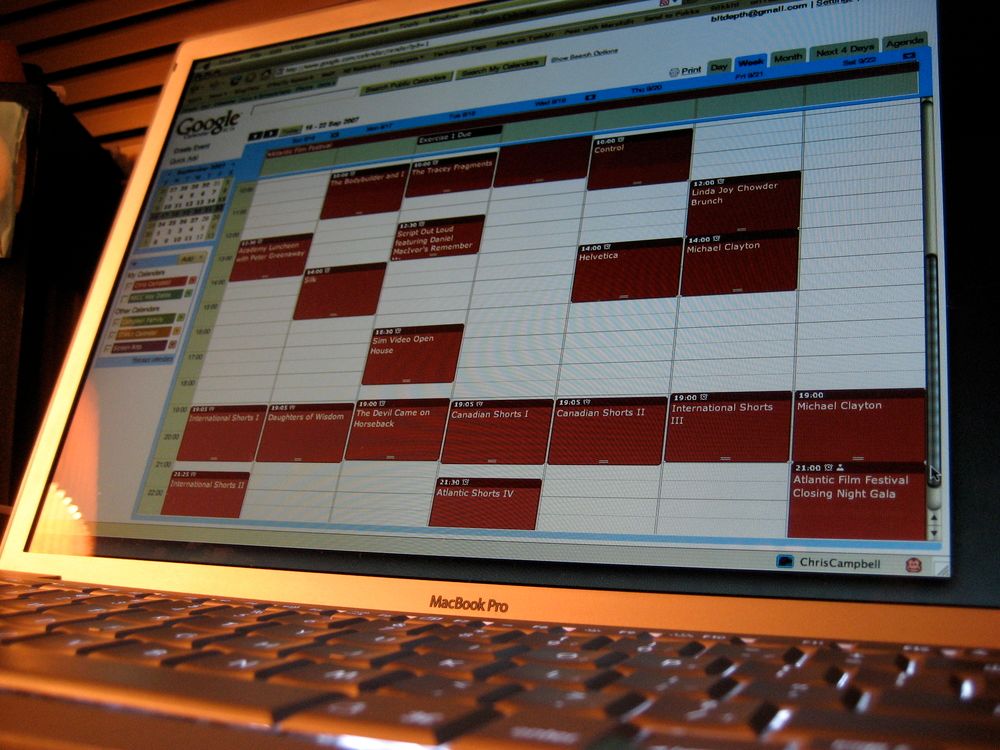 It's fall and that's when film festival season starts up around these parts with the Atlantic Film Festival and a whole range of other festivals new and old that will be lighting up the screens in the region and around the world. How can you get the most out of a film festival by seeing great and challenging films while not getting exhausted and overwhelmed?
You need to have a plan and maybe even do some homework before it starts and with the lineups of festivals coming out every day, now is a good time to get ready.
Look at the Schedule
Aside from the films that are playing, take a look at the dates and times of the festival to see how it fits into your life. How much time can you spare to see films and other events? Some people will try to see as much as possible, while others will just have time to see one or two things. (I'm in the former category.)
By looking at the schedule you can see if those are days that you work or if you can catch something before or after work. Many festivals will have different streams and patterns with events and screenings happening simultaneously. Find out what fits with what you like and your own schedule before you realize that you won't be able to make it to the screenings.
Get a Pass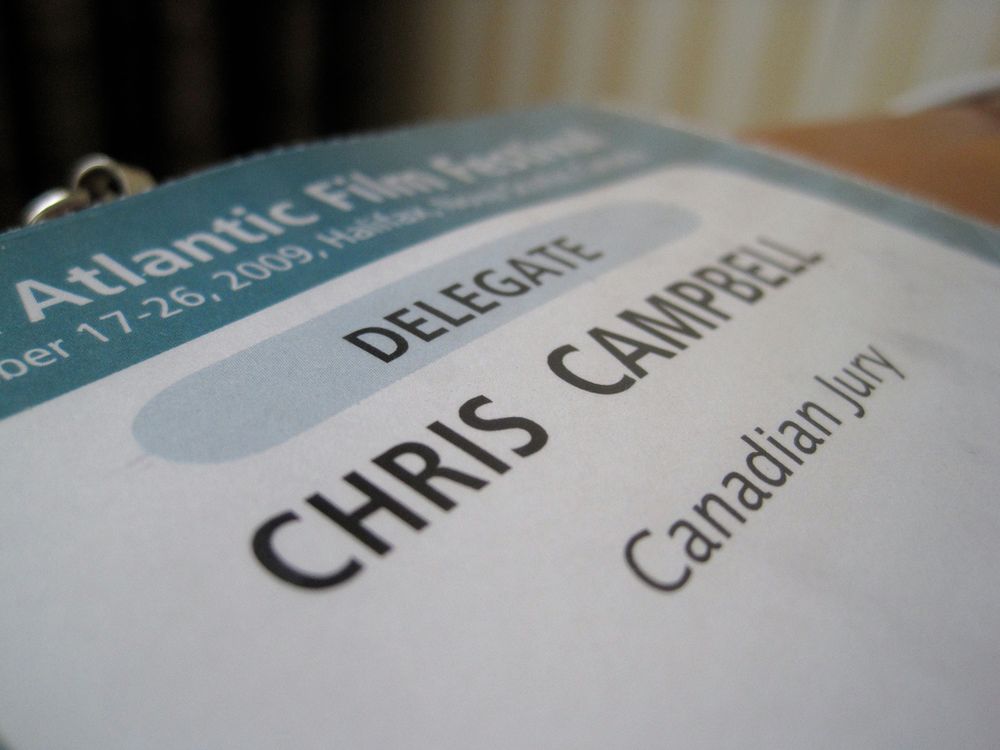 If you can afford a pass it is the best way to go. It gives freedom to change your mind with your mood or after hearing about a different film. I alternate between elaborately-planned days and spur-of-the-moment decisions to see things. Sometimes you see something heavy and want to follow it up with something a bit lighter, other times you may see something and then want to dive back in to the theatre again.
Festivals have different types of passes, so as you start to figure out what you want to see and how much time (and money) you have, you can figure out which pass or individual tickets work best for you. Depending on the screening and festival, passes and tickets will also get you in to parties, receptions, and panels. These can be great and give you a break from sitting in a theatre for hours and hours, as well as some great conversations and food and drink.
Really Look at the Schedule
As soon as possible I look through the full lineup of the festival to see which films are playing and if I recognize anything. I'm a big fan of Letterboxd and keep track of what I've seen and what I want to see through their watchlist feature. So when I read about an upcoming film that seems interesting I'll add it to my watchlist. Start to make a list of things that you want to see using a notebook or an app so you can make some decisions later.
When you look through the lineup of films, drill down to look at the names of the directors and actors. Finding familiar ones can give you an idea of the type of film it could be and whether it will be interesting to you. After the initial pass you can start to do some more research (using IMDb, Letterboxd, and Indiewire) to see what other people have written about the films or see what they've done before. If you have time you can even watch some of their earlier work to get an idea of what type of work they do. After doing some research and watching some films look through the schedule again to see if there is anything that you have missed. I always seem to miss things. There are always obscure gems or directorial debuts hiding in the films that have been carefully chosen for a festival.
Make a Plan
Start to make your own schedule with the list of films you want to see. It's important to have a list of films you want to see so you can look at it if something changes in the festival schedule or your schedule. This gives you the ability to quickly change your plan when something is cancelled or you decide to go for a drink or a meal instead of a film. This gives you options.
Map out your festival experience by starting to schedule the films that you want to see using a calendar. It can be on paper or electronic. I will usually overbook my schedule to delay making decisions. If there are two films I want to see at the same time I put both of them on my schedule and make the decision later. Make sure to check the running times of films as some choices will eliminate later choices as there may not be time to get to the second film before the first finishes. Films never start early, but with a lot of screenings delays are inevitable so always be early and never be late if there is something that you really want to see.
See shorts and documentaries and foreign films especially if you don't usually watch them. Shorts give a more condensed, intense experience in a limited time frame. You can see a range of films and see emerging talent early. With documentaries you can choose based on the topic (as well as the filmmaker) to expand your horizons in that way. With foreign films you get a glimpse into a different way of making films and telling stories. Subtitles can be challenging at times, but for me it's always worth the effort as you discover directors and actors and film movements that you never knew about. A film festival is a gift that keeps on giving in providing a guide to more films and filmmakers to explore during the rest of the year.
I'll make my schedule on my computer and sync it to my phone and make sure I have the location, synopsis, and running time of the film in the schedule. That way I can quickly see when, where, and how long the film is. With introductions and ads, there can be 5 or 10 minutes added on to the time for a screening, so keep that in mind. By having my schedule synchronized to my phone and iPad and laptop I can check it and adjust it as things change. Some people have it all done on paper which is great when you don't have cell phone service (which happens often in theatres) and having a paper copy of the full schedule or program guide can be good for looking things up too.
Eat and Drink
While I won't schedule it as formally, it's important to eat, so figure out the spaces in the schedule where you will get something to eat. It can be expensive to eat out all the time and can also change your plan dramatically if things are busy and you need to wait for food. I'll always have some good energy bars (high in protein) and a water bottle so I stay hydrated and nourished physically (cinema nourishes your soul). Popcorn can be great at a movie, but after the second or third film in a row with popcorn your lips will be dry and that is not fun. Better food and a nice break for a meal and conversation can truly enhance your festival experience.
Sharing a meal or a drink with someone is a great way to share what you think and feel about the film. Maybe there is something that you missed or something that they missed. Reflecting and talking is a way to learn more about the films you've seen and can help you adjust your schedule or plan to see other films. A good meal also can give you a burst of energy before diving back into the theatre to see something else.
Make Notes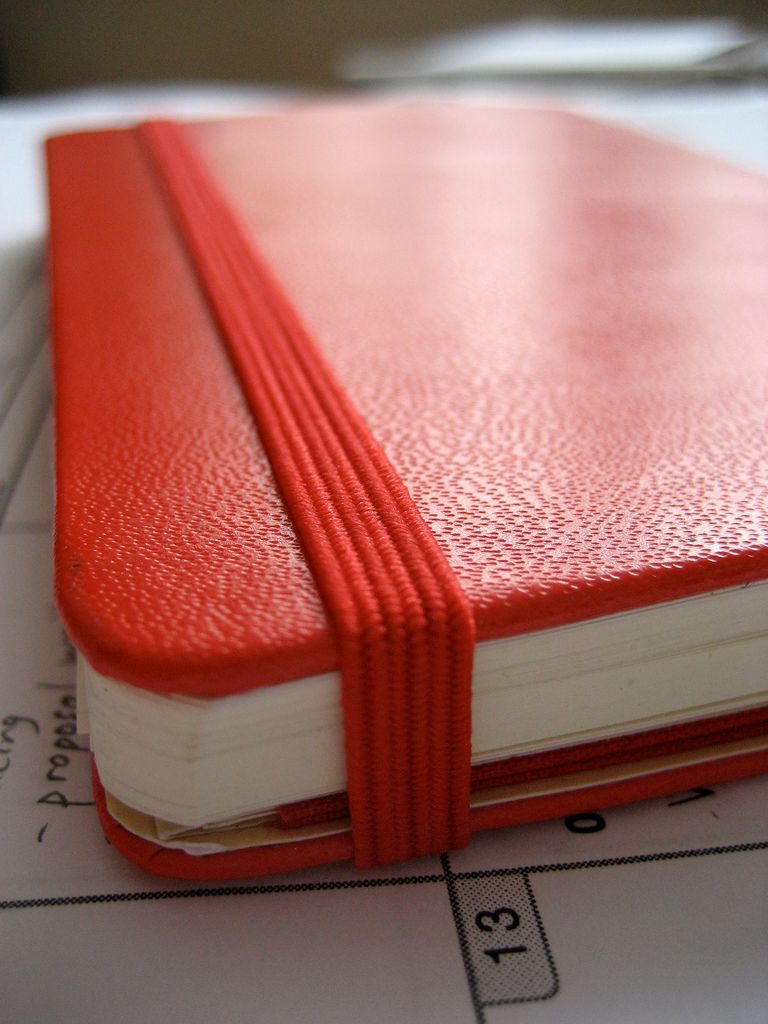 It's important to keep track of what you've seen and what you think of the films when you see a lot. I make sure to have a notebook with me to jot down notes (as my phone is off) during a film or right after a film. I used to keep track of all the films in a notebook, but now I use Letterboxd and Your Flowing Data to track the films. As you start to see more and more films it is easy to forget something you've seen (especially in shorts programs that could have 10 or more films). Jotting down quotes or actor names or directors is good as a reminder of things to check out later too.
Writing reviews on sites like Letterboxd or tweeting out impressions or sharing things on Facebook are good ways to share what you've seen too. This can help other people too as they can find out more about great things or films and filmmakers that they didn't know about. Find out the hashtags that a festival is using and follow it and share things there (or mute it if you don't want to know about it). As you share and see what others have shared it can help you figure out things that you have missed that you may want to check out later. Sometimes it can take months or even years before a festival film shows up in theatres or is available for rental, so this may be your chance to remember to keep an eye out for that obscure Turkish film everyone was raving about last year.
Take Chances
While it's good to have a plan and know what you are seeing and why, it's also important to leap into the unknown at times. Take some chances and see things that you know nothing about. It can be a great experience as you can find something new and different. You may also find things that you do not like and that is ok too. The key is trying to balance it all out between having a plan with no surprises and a chaotic experience. I tend to choose something more obscure instead of things that are more popular as the popular things will probably be easier to see later.
A film festival can be a wonderful experience. You see things you would never see and meet great people who share a love of films. Every festival is different with a different focus, but the common thread is a love for discovering new films and bringing that love to an appreciative audience. Have fun seeing films and sharing them!