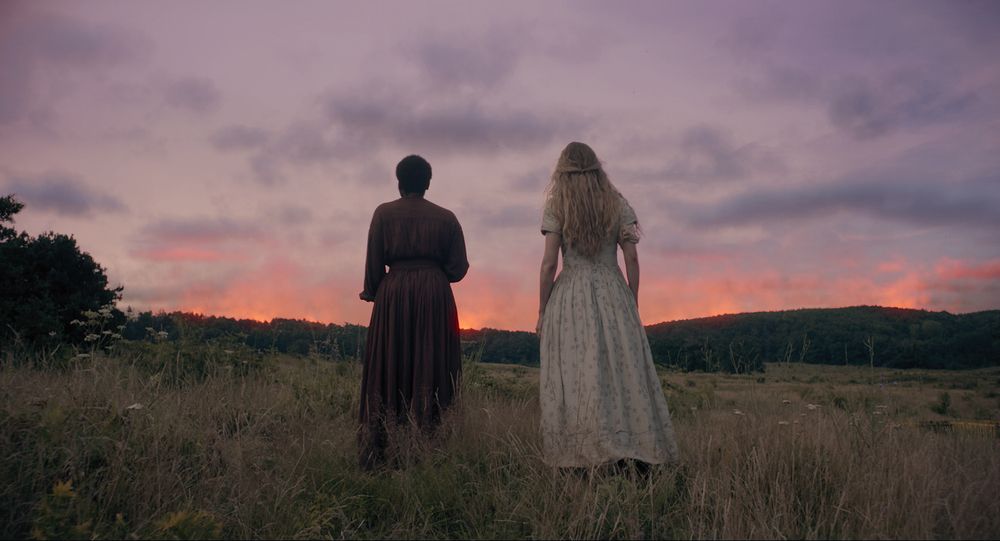 Muna Otaru and Brit Marling in The Keeping Room
For 35 years the Atlantic Film Festival has been one of the best ways to see the feature films from Atlantic Canada and around the world and this year is no exception. If fictional film is your thing you've got a lot of films to see and some challenging choices. The films also range from the popular to the obscure, so depending on the type of films you like and how often you watch films, what you decide to see can end up being a lot different from what I may choose to go to.
The festival starts on Thursday, September 17 and that's the only day with a single film screening (Paul Gross' Hyena Road) and after that there are a lot of features playing every day. In my eariler post I looked at the Galas, so I won't mention those in these posts. The strange and wonderful thing about a film festival is in the way that impressions can change and be different than they usually are with films. When you see a lot over a short period of time it can make you expect more out of some films and less out of others. When you see one of the best films of the past decade (something like Two Days, One Night) then other things on the same day may not seem as good. Your mood can change and a conversation after a film can make it suddenly seem like a different film. Here is a tour through the feature dramas starting with Friday.
Friday, September 18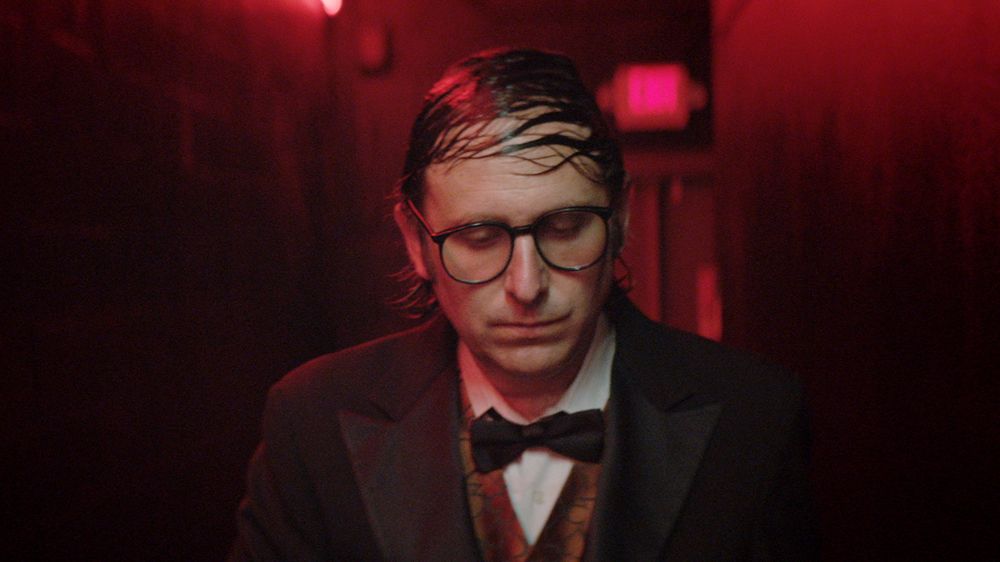 Starting off on Monday afternoon is the sure to be strange, uncomfortable, and divisive Entertainment directed by Rick Alverson, who also directed the 2012 film The Comedy which was a darkly ironic film. Entertainment looks even darker and filled with more existential dread. If you've seen The Comedy or the work of Tim and Eric or Greg Turkington's alter ego Neil Hamburger, you should get a good idea of whether this is your particular afternoon of dark dread or not.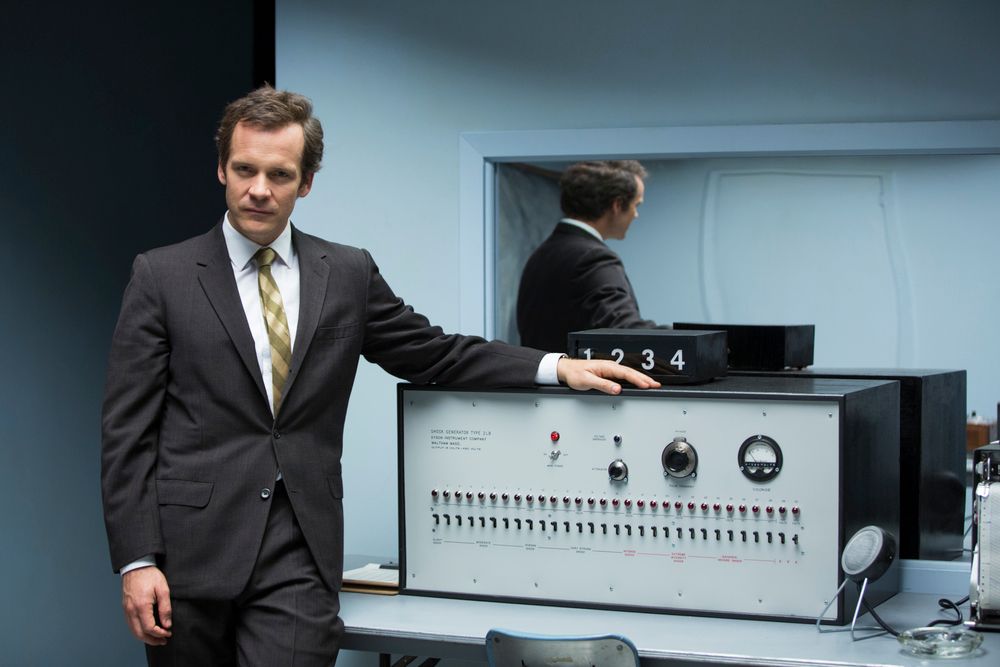 For something a bit more precise you may want to check out Experimenter, which is about Stanley Milgram and the psychology experiment he designed at Yale University in 1961 where subjects would administer electric shocks to someone while not knowing that it wasn't happening. It's a portrait of Milgrim with the reliable Peter Sarsgaard as Milgrim and a cast that includes Winona Ryder, Jim Gaffigan, Taryn Manning, Dennis Haysbert, and Anton Yelchin. It looks like a film that will take some stylistic chances based on writer / director Michael Almereyda's earlier work which includes the documentary William Eggleston in the Real World, as well as adaptations of the Shakespearean plays Hamlet and Cymbeline.
If you want something even darker and more violent, The Keeping Room (which got some great reviews from TIFF last year) is also playing Monday afternoon. With a screenplay by Julia Hart and directed by Daniel Barber (who also directed the revenge drama Harry Brown that starred Michael Caine), it's a tense American Civil War story about 3 women (Brit Marling, Hailee Steinfeld, and Muna Otaru) who defend themselves from soldiers in the dying days of the war.
More mainstream and crowd-pleasing could be the drama The Lady in the Van. Starring Maggie Smith along with Alex Jennings and Jim Broadbent. Based on Alan Bennett's 1999 autobiographical play and directed by Nicholas Hytner (who also directed the plays and films The Madness of King George and The History Boys by Alan Bennett). The film tells the story of a homeless woman who "temporarily" parked her van in Bennett's driveway for 15 years and the sometimes strained relationship that they had.
For a mainstream French film you could see The Bélier Family, directed by Eric Lartigau which is about a family where everyone is deaf except for their 16-year-old daughter, who is an interpreter for her family who run a farm. When she has a chance at a singing career she has to decide whether to stay with her family or pursue her career. Louane Emera won the 2015 César award for Most Promising Actress which is a good sign if you want to catch up on some contemporary French popular cinema.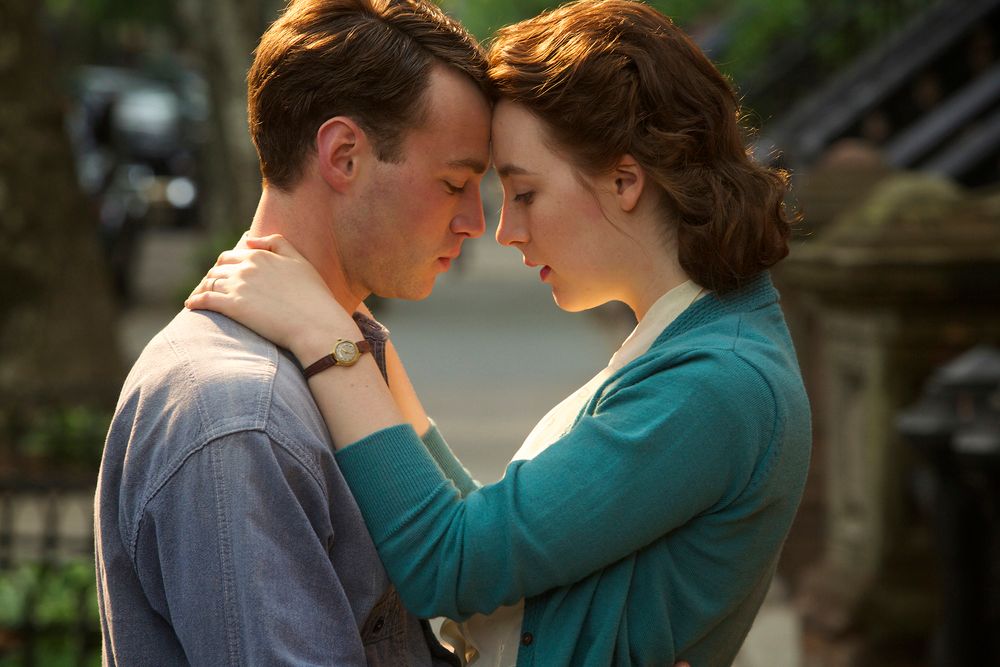 If you are in the mood for sprawling historical drama, a safe bet would be John Crowley's Brooklyn with a screenplay by Nick Hornby. A love story about a young Irish immigrant in New York played by Saoirse Ronan, it should be a strong character drama with a cast that also includes Domhnall Gleeson, Julie Walters, and Jim Broadbent. Crowley most recently directed a few episodes of the second season of True Detective as well as the recent dramas Is Anybody There? and Boy A.