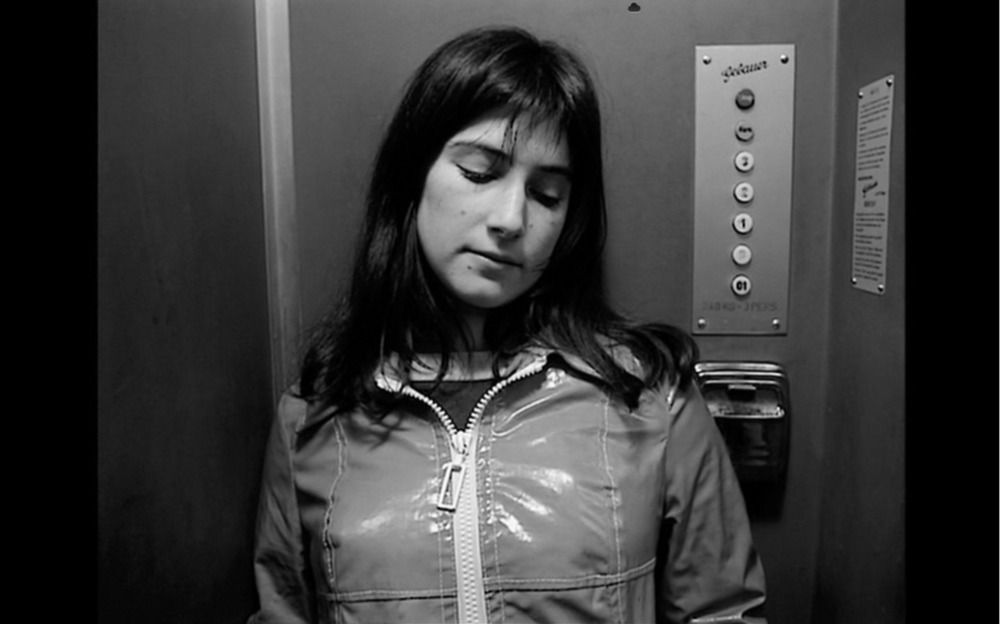 Chantal Akerman in Je Tu Il Elle
For me cinema is time and space. — Chantal Akerman
A filmmaker who put herself deeply into her films and changed what was possible cinematically, Chantal Akerman redefined how time and space are depicted on screen. The distance and formality of her approach to her films resonated with me as I explored her work over the years. Always uncompromising and bold and feminist, she followed her own path and cinematic interests. Her influence on other filmmakers is profound with elements showing up in the work of filmmakers such as Gus Van Sant, Sophia Coppola, Bèla Tarr, Apichatpong Weerasethakul, and Nuri Bilge Ceylan.
I had an intuition that if I was going to only write, I will stay in one room all the time and never go out. I felt that if I was going to make movies, I would have to communicate with people and it would be good for me. — Chantal Akerman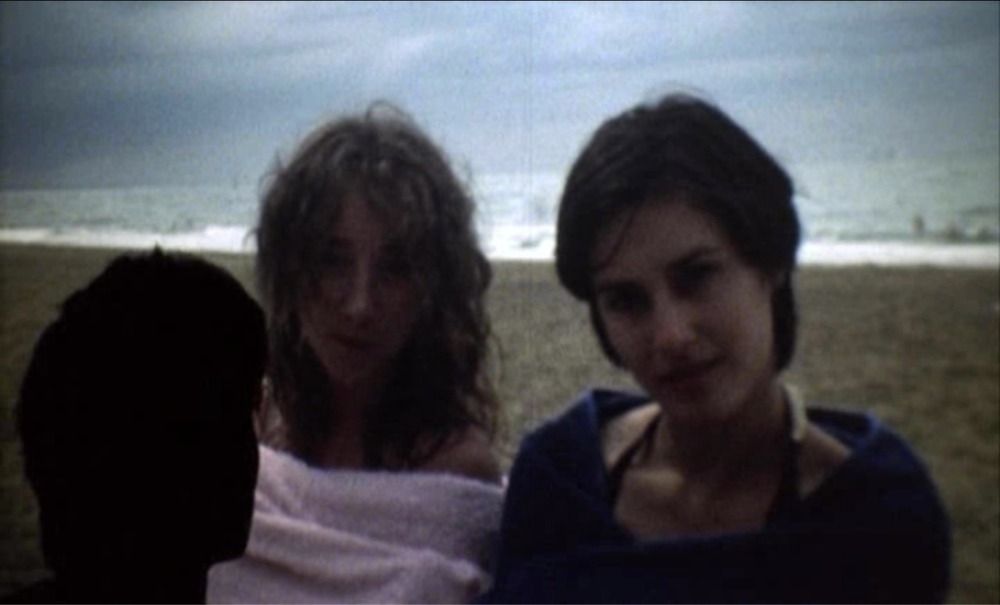 Captive
The first film by Chantal Akerman I watched was Captive (2000)which I remember as being strange and unnerving. But with Akerman the central film and will always be Jeanne Dielman, 23 Quai du Commerce, 1080 Bruxelles (1975). She was 25 when she made the film with a largely female crew. Bold and remarkable in approach and style, it's an influential film and singular achievement. The ambiguity of parts of the film keep it interesting to me after multiple viewings and I keep noticing new things every time I watch it. It's an experience that carefully establishes routines as it deliberately progresses with small glimpses into the emotional life or Jeanne delivered obliquely. Building a world through small, ordinary details.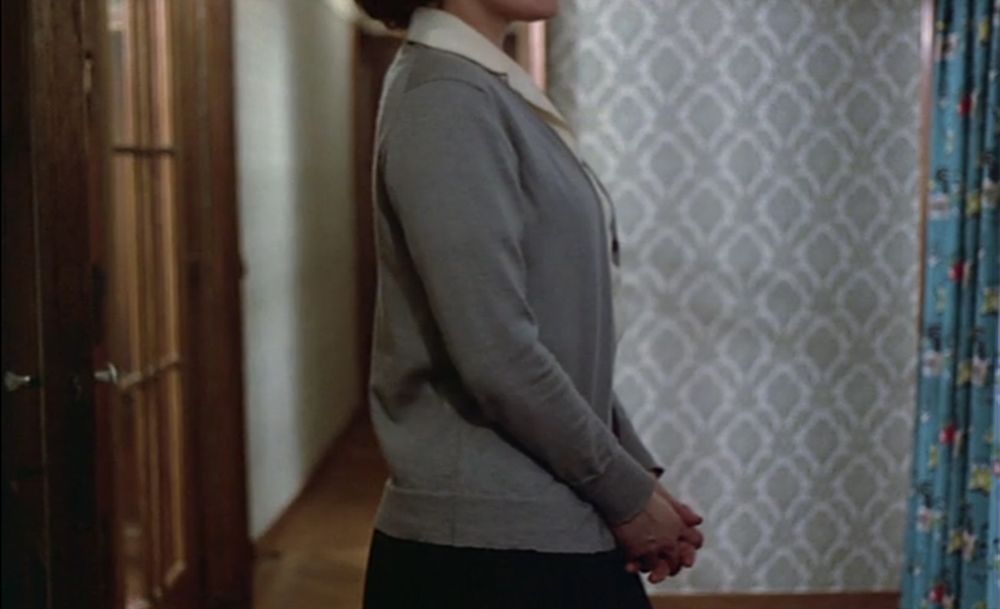 Jeanne Dielman, 23, quai du Commerce, 1080 Bruxelles
I remember saying to myself, how can I make a better film? But it was also exactly the film I had to make then. It says something about a woman, about a way of living a life, about life after the war. It was the first thing I had to pour out of myself. — Chantal Akerman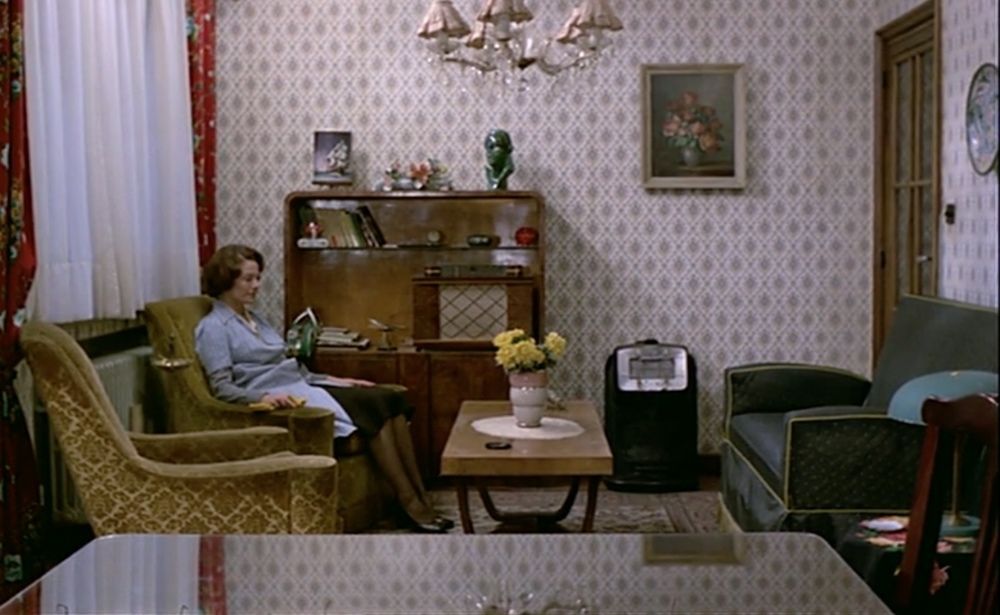 Jeanne Dielman, 23, quai du Commerce, 1080 Bruxelles
While Jeanne Dielman is her crowning achievement, there are many other fascinating and innovative films that Akerman made in both fictional and non-fictional forms. It's a challenge to find some of them with the complexities of film distribution, but luckily there are the Criterion releases of Jeanne Dielman and the box set of Chantal Akerman in the 70s which gives an important glimpse into her development as a filmmaker. Combining an intellectual approach with strong, stylized approaches, she explores ideas with a passion and dedication that is rare and resulted in some film that worked incredibly well and others that don't work as well, but commit to the ideas that inform them.
We were just going to the movies to kiss and eat ice cream and eventually look at the movie. But I didn't care. I was much more interested in literature; I wanted to be a writer. Then I saw Godard's film, Pierrot Le Fou, and I had the feeling it was art, and that you could express yourself. — > Chantal Akerman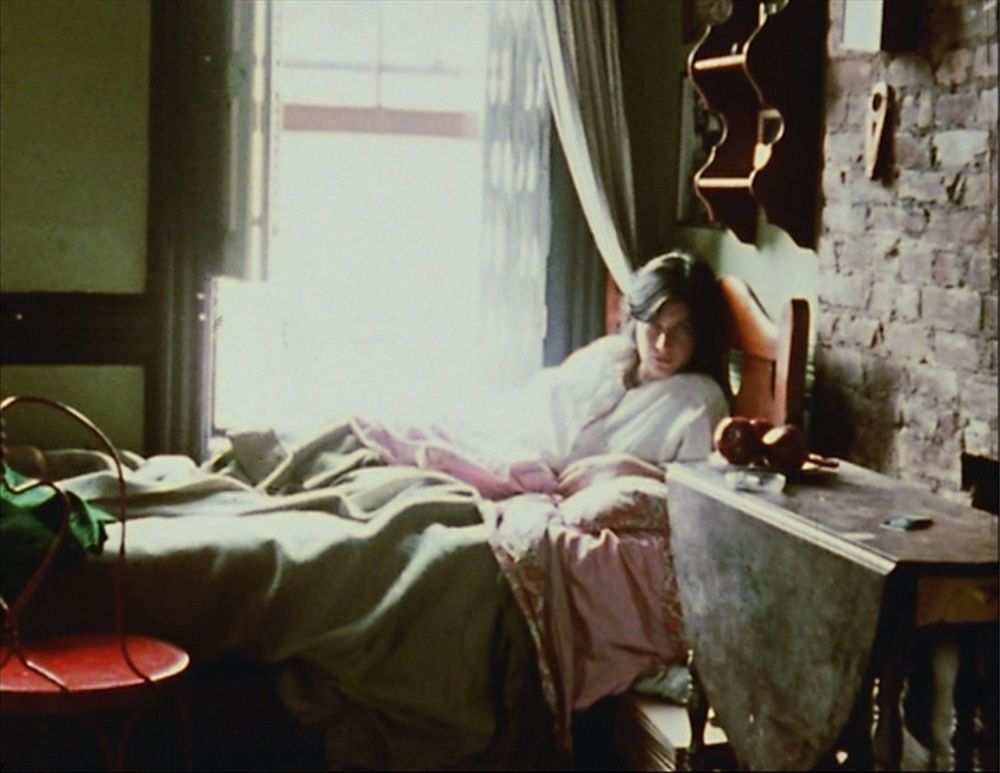 La Chambre
With La Chambre (1972), an early experimental short, the camera slowly pans around an apartment, revealing Akerman in bed, looking at the camera. The pattern is established and it continues to rotate around as she does various things as the camera comes back to her and then reverses direction. It's strange and unnerving.
There always seems to be a tension in the films of Chantal Akerman between confined spaces and the outside world. More than any other filmmaker for me, she explores spaces with a startling intensity and confidence so the most ordinary objects take on greater significance. While a filmmaker like Wes Anderson has elaborately art-directed rooms, Akerman fills her rooms with ordinary, everyday objects. With a focus on the interstitial spaces between where dramas traditionally focus, she shows us hidden worlds and strips out melodrama leaving the reality of our own lives staring back at us.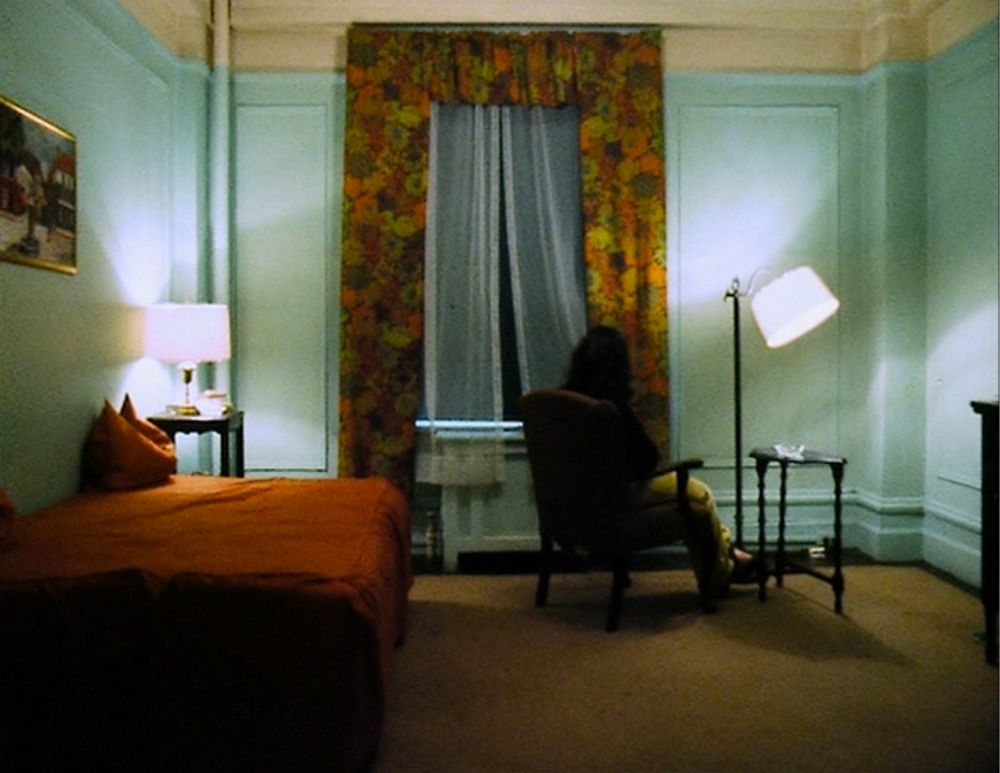 Hotel Monterey
She takes a similar static approach with her silent film Hotel Monterey (1972) with a largely static camera in various positions around a cheap hotel in New York City. The spaces are fascinating as we watch them and see people move through them not knowing who they are or what they are doing. Some of the scenes feel strange and later David Lynch would have shots in many of his films that echo the sense of unease that a lamp in a room can evoke.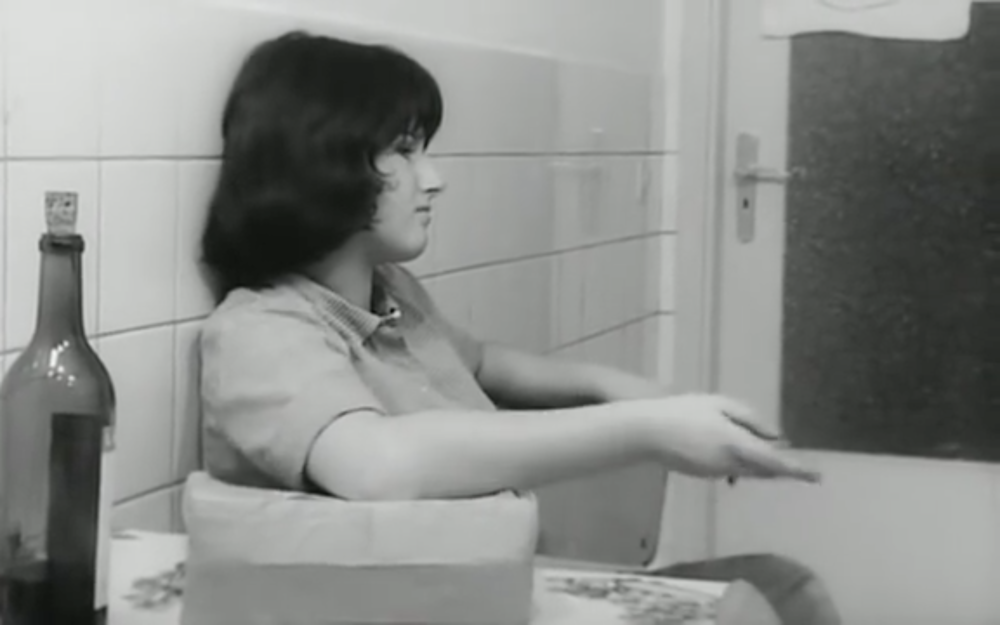 Blow Up My Town
In her first film Blow Up My Town (1968) she's confined to one room. It's Akerman in a kitchen and she's trapped in the room and wants to escape her life and eventually blows herself up. Experimental and terrifying, this early film by her starts the pattern and tension between spaces and people and their lives. The long takes increase the tension as we watch, unable to help, or change or influence what we see. We are voyeurs witnessing something horrible, powerless to do anything other than witness.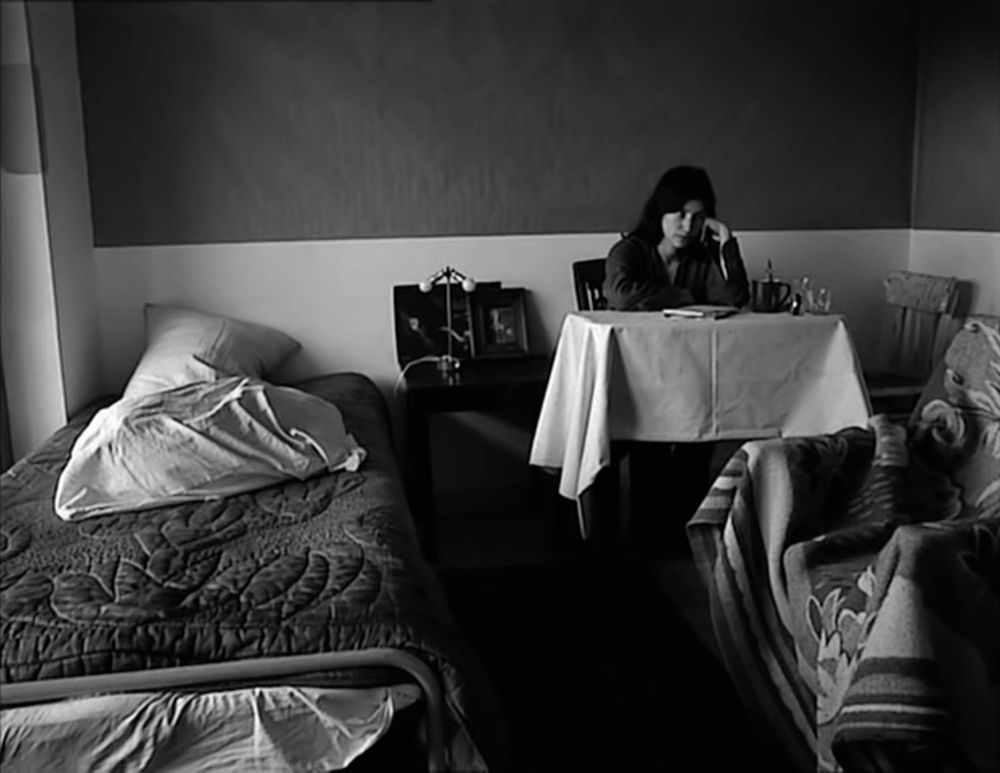 Je Tu Il Elle
The filmmaker is present again in Je Tu Il Elle (1976) as we're again inside with Akerman in a room. It's painfully voyeuristic at times as we watch her in her apartment after a breakup, rearranging furniture, painting the room, and eating sugar. Her voiceover giving a glimpse inside what she is thinking and feeling. She can't seem to leave the room, but when she runs out of sugar she leaves to visit her ex-lover by getting a drive with a truck driver who asks for sex and tells her about his family and his sex life. The camera is handheld and jittery contrasting with the fixed framing inside the apartment. She eventually gets to her ex-lover and she's hungry and eats and spends the night and has sex with her explicitly on screen. Startling to watch, but shot with a distance that shows an emotional disconnection that is within Akerman's films.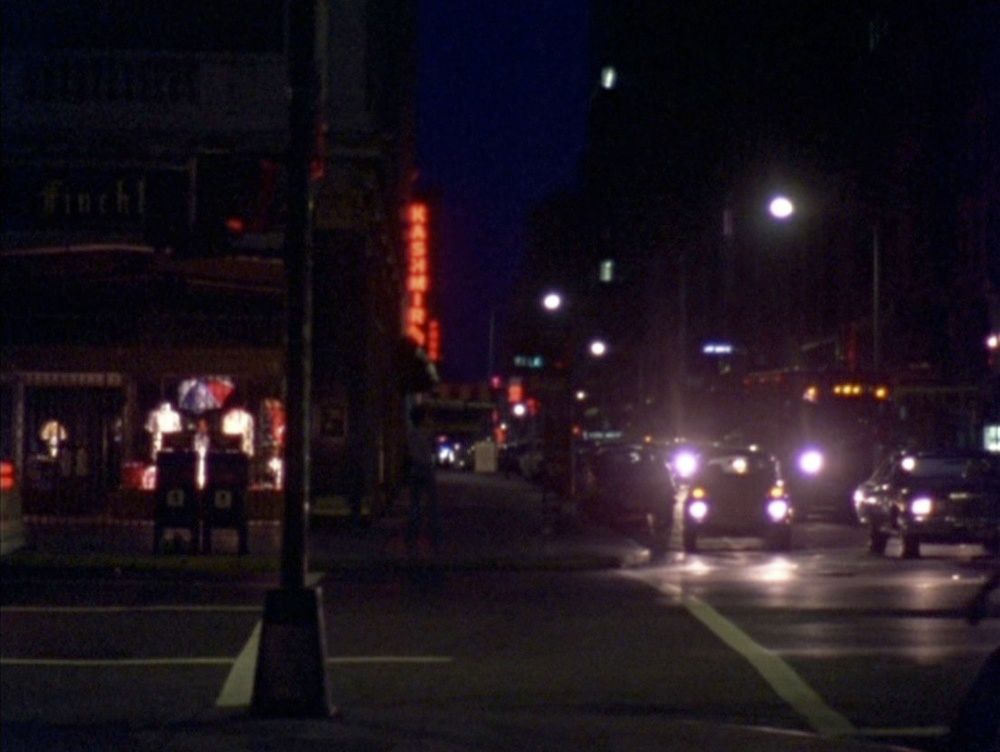 News From Home
While most of her films have rooms and small spaces, there are also stunning long takes outside exploring the larger world. In News from Home (1977) Akerman reads letters from her mother as we glimpses of New York in the 1970s. Shots from outside of vehicle windows as they drive through streets moving and moving, showing us incredible detail of the city as personal details emerge from the letters. It's a blending of her earlier films with the silence of Hotel Monterey along with the personal aspects of Je Tu Il Elle. An inner emotional space blended with the city of New York. The long tracking shots of the city stick with me and echo in later films. I think of Steve McQueen's Shame with the long scene of Michael Fassbender running through the darkened streets as a quintessential example.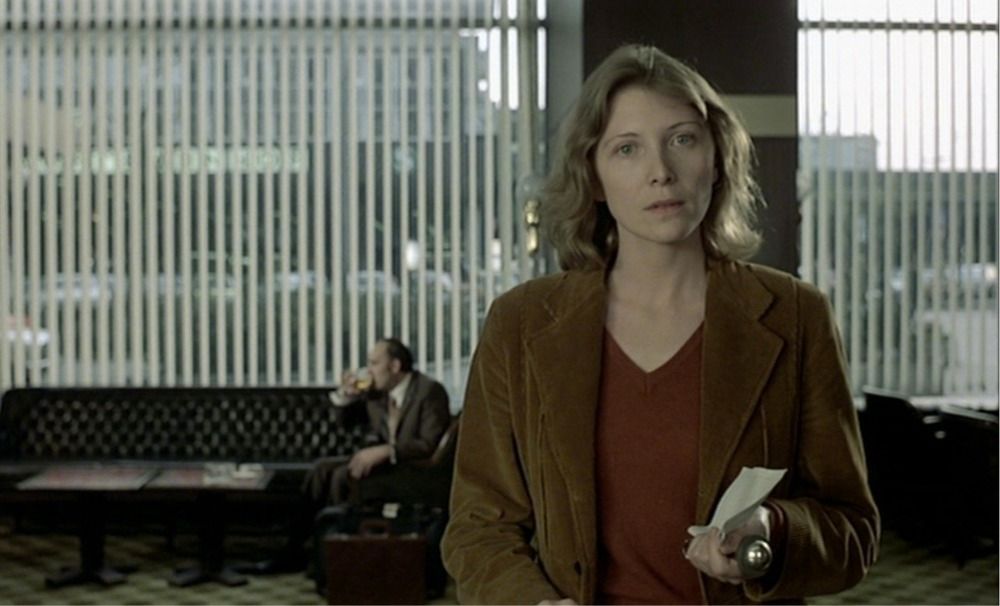 Les rendez-vous d'Anna
In Les rendez-vous d'Anna (1978) the personal aspect is lightly disguised, but it's about a filmmaker who is on a tour of Europe to promote her latest film. The placement of the camera is always key to the work of Akerman and the filmmaker played by Aurore Clement looks at the camera at times while strangely separated from everything surrounding her. While Jeanne Dielman, 23, quai du Commerce, 1080 Bruxelles confines the protagonist to a rigidly defined space and routines in her apartment and a few locations outside, Les rendez-vous d'Anna has the same carefully composed frames, but Anna is always going from one location to another. We're in the interstitial spaces in her life with the major events cut out. We see her before and after what you'd traditionally make a journal entry about, or a scene in a film. Seeing the times we don't usually see are the elements that make the film so compelling.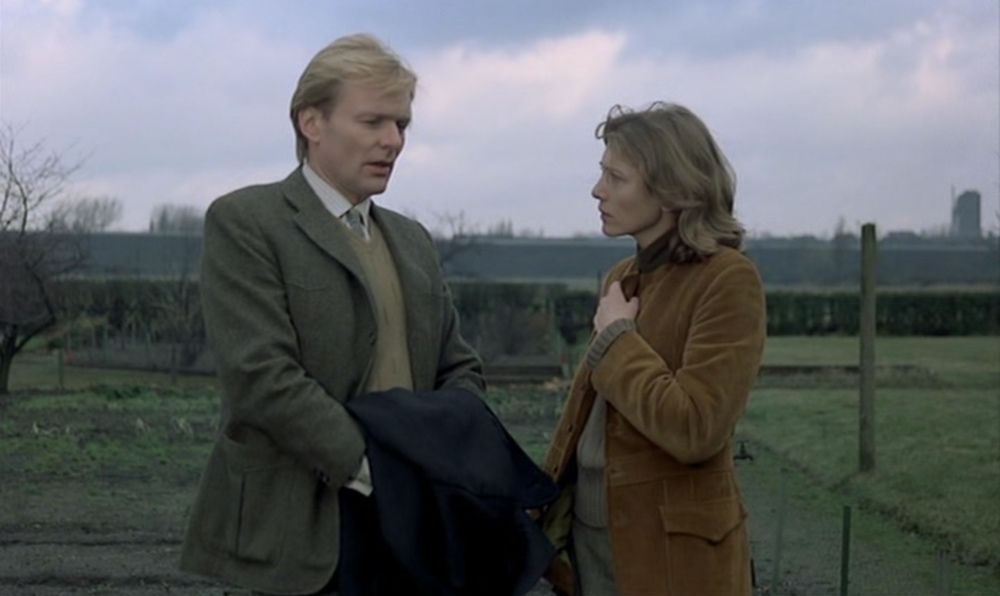 Les rendez-vous d'Anna
Her interactions with people in Les rendez-vous d'Anna are odd with a stylized dialogue and flat delivery that reflect her emotional disconnection. The frames are deliberately composed at right angles and centered with jump cuts within a scene changing the angle by 90 degrees. A slightly more emotional interaction occurs with a man she almost sleeps with, but then talks with before deciding to attend his daughter's birthday party. We see her arrive at the house where the party is happening, but we only see Anna and him outside talking (where he has a long monologue about how his wife left him, how he is unhappy, and a short summary of 50 years of German history) and then he says, "Let's go inside, they're waiting for us." We never see the party and we cut to them outside later as she leaves where they talk about what happened inside.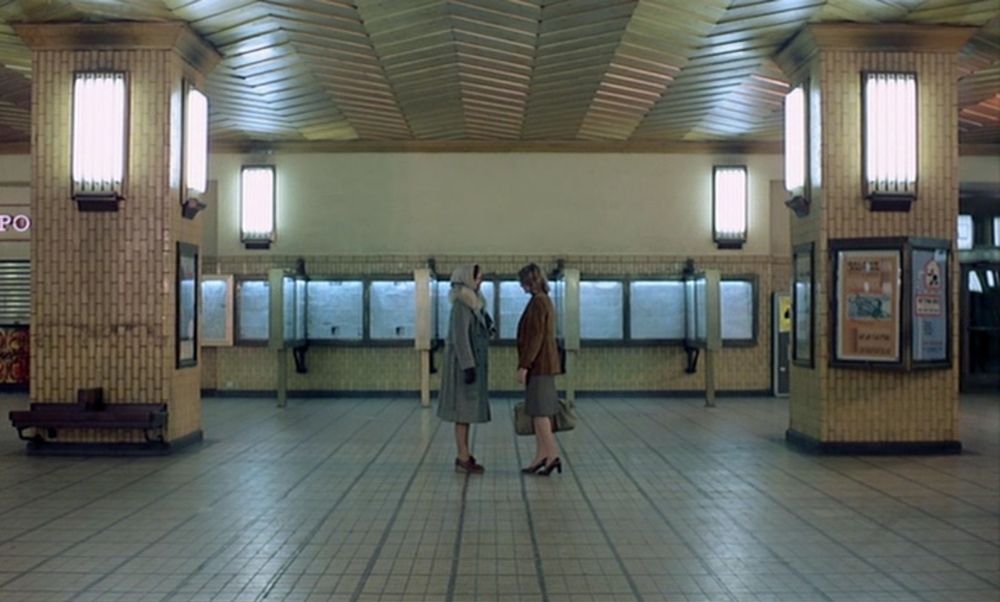 Les rendez-vous d'Anna
The tracking of characters and the omission of traditionally dramatic scenes is something explored up by other filmmakers and cinematic movements later. Fellow Belgians Jean-Pierre and Luc Dardenne use similar strategies with their films as we follow their characters. The emotional distance and careful framing in the films of Sophia Coppola draw upon Akerman as well. We see characters unguarded in intimate takes that run longer than traditional filmmaking rules would suggest. Routines and patterns emerge and when small things change it takes on greater power. It pushes cinema into new directions, away from melodrama and into new emotional spaces.
The voiceover of Je Tu Il Elle is absent in both Jeanne Dielman, 23, quai du Commerce, 1080 Bruxelles and Les rendez-vous d'Anna, leaving the audience to construct the inner emotional world of the central character. We need watch their movements and their faces for clues to how they are feeling and what they are thinking. The smallest details take on greater significance. We see Jeanne forget to button a button it creates a sense of unease. We see Anna smile when she sees her mother and don't hear their initial exchange as they embrace. The emotional details are provided by us and paradoxically these omissions create a rare intimacy as we fill the gaps in from our own experiences and expectations.
In her later films Akerman tried many different things, switching genres and shooting styles always with a thoughtful approach and a fierce dedication to combining the personal with the cinematic. She was always present in her films either on screen or in the ways she explored the space and time of the people and places she looked at. We have lost a thoughtful, generous, and innovative filmmaker who left a rich body of work that will continue to inspire filmmakers and viewers for generations.