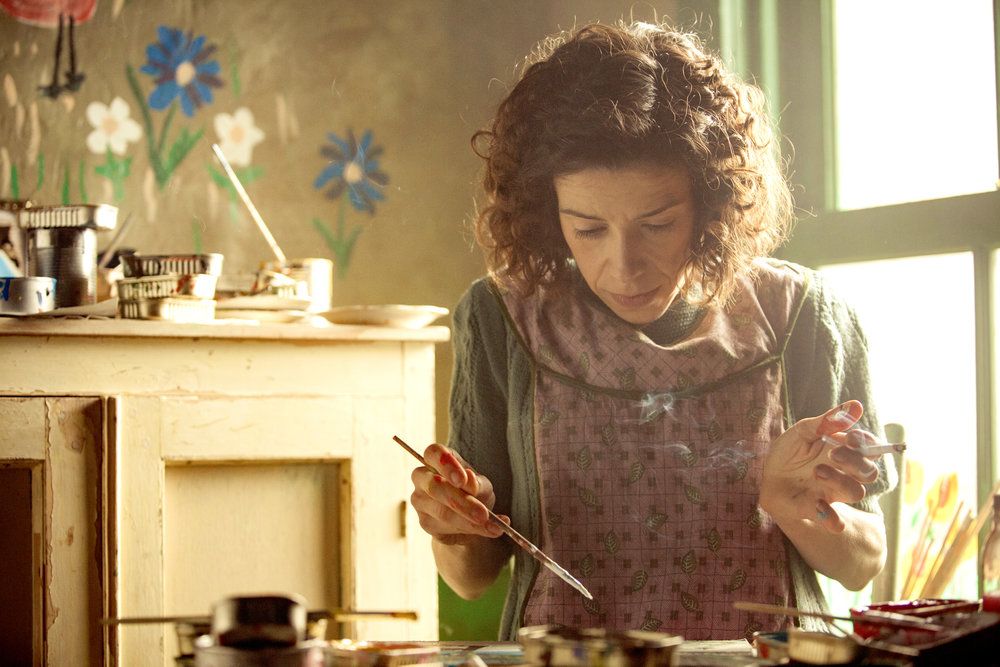 The 36th edition of the Atlantic Film Festival is coming up and the Atlantic Program was recently announced. It's filled with a mix of familiar names and emerging talent from the Atlantic region and it's the core of the festival and is a unique opportunity to immerse yourself in the stories that we make here. The bulk of the program are shorts with 10 separate programs with drama, animation, and documentary all present. There are also feature documentaries and a range of feature dramas as well.
The festival begins this year with the highly-anticipated drama Maudie, directed by Irish director Aisling Walsh, and telling the story of Nova Scotia folk artist Maude Lewis. The gala screening taking place in the Rebecca Cohn Auditorium on September 15 with the party at the Art Gallery of Nova Scotia where her works are on display. It stars Sally Hawkins as Maude Lewis with Ethan Hawke as Everett Lewis and written by Newfoundland's Sherry White who wrote and directed Crackie which played at the festival in 2009.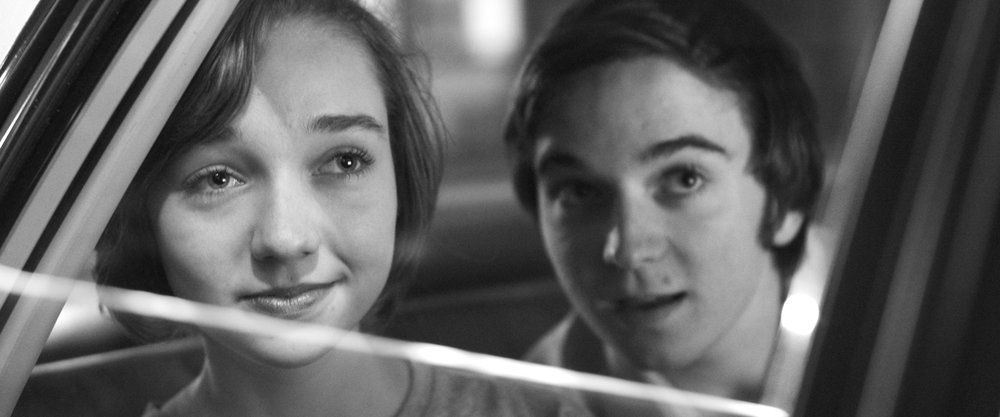 The Friday night gala on September 16 (with an encore screening the following day) is also an Atlantic film and marks a return to the big screen of the Oxford Theatre for festival galas with Bruce McDonald's Weirdos, written by Daniel MacIvor. McDonald and MacIvor were also the writing and directing team behind the great Trigger which played at the festival in 2010. Weirdos is set in 1976 in Nova Scotia and is in black and white and a road movie (like MacDonald's breakout feature Roadkill). Shot by Becky Parsons and featuring young leads, it looks like a quirky and fun film that I'm looking forward to seeing on the big screen.
Friday also features a range of other Atlantic features with Brigitte Berman's documentary about legendary Newfoundland actor Gordon Pinsent, The River of My Dreams playing in the early evening. Paco Arango's Nova Scotia film The Healer is also screening as part of Strategic Partners and it's the story of a man with the gift of healing who moves to Nova Scotia as he considers what his true purpose in life is. Justin Oakey's Newfoundland film Riverhead is playing later in the evening. Oakey's earlier film, the dramatic short Flankers played at the film festival in 2014 and Riverhead promises the same great performances and striking scenes on location.
In Saturday Atlantic documentaries there is Atlantic, which looks at fishing communities in Newfoundland, Ireland, and Norway and how the resources of fish and oil impact those communities. In the evening John Walker's documentary Quebec My Country Mon Pays has the local filmmaker turn his camera on his own story growing up in Montreal during the Quiet Revolution. Walker brings a perspective on the complex relationship and feelings people in Quebec have with each other and the rest of Canada.
There are also great Atlantic dramas playing Saturday night with Justin Simms' Away From Everywhere, an adaptation of Chad Pelley's acclaimed debut novel from Newfoundland. Starring Shawn Doyle, Jason Priestley, and Joanne Kelly (who was in last year's Closet Monster as Brin Madly) it should be another strong drama from Simms whose features Down to the Dirt and Hold Fast also played at the festival along with last year's NFB documentary Danny (that Simms co-directed with William D. MacGillivray). The gritty drama Hunting Pignut from Martine Blue rounds out the Atlantic films Saturday evening. Featuring Joel Thomas Hynes as the titular gutter punk, it tells the story of a 15 year old misfit played by Taylor Hickson, who goes on a quest to find Pignut after he steals her father's ashes out of his urn. Martine Blue's short dramedy Me2 played at the festival in 2014 and was shot by Stephanie Weber Biron, who was also the cinematographer for Hunting Pignut.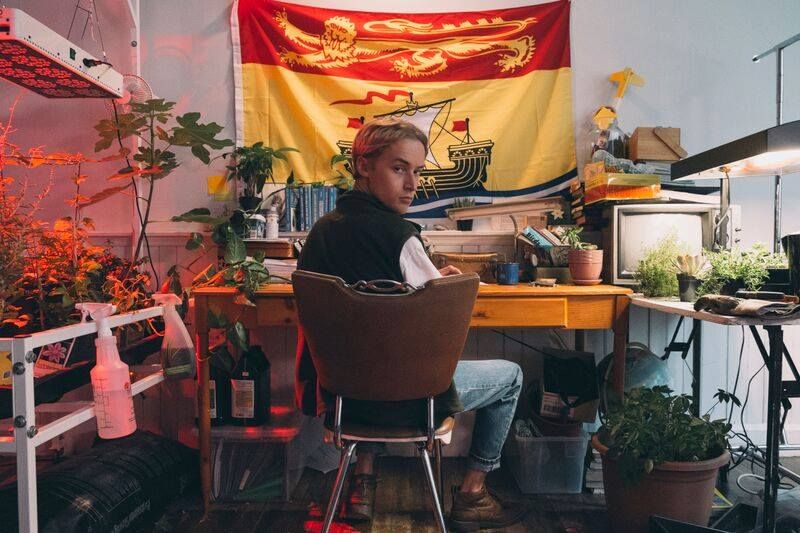 Marigolds
On Sunday, September 18, the Reel East Coast Shorts Gala plays at the Oxford (with an encore screening on Thursday, September 22) with the best Atlantic shorts. Including films from all 4 Atlantic Provinces it has animation, documentary, drama, and comedy. From Teresa MacInnes and Kent Nason's latest documentary Mabel, to Corey Bowles' satirical Black Cop, and Jillian Acreman's quirky Marigolds to name a few of the films, it's a program that shows the range of talent this part of the country has produced.
The 6 Reel East Coast Shorts, NextGen Shorts, and Viewfinders shorts programs play throughout the festival with more of the best of the region. An amazing collection of work including films from AFCOOP's outstanding FILM 5 program, graduates of NSCC's Screen Arts Program, and NSCAD University. There is something for everyone in the mix of films screening with those programs and they also provide an opportunity to meet and talk with the filmmakers after seeing them introduce their films.
Ashley McKenzie's feature film debut, Werewolf is screening on Sunday, September 18. It will be interesting to see her naturalistic and gritty vision after her outstanding series of shorts expanded into a feature about a couple in their 20s dealing with drug addiction. Shot in Cape Breton on a low budget and starring Andrew Gillis and Bhreagh MacNeil it is sure to be a highlight of the festival.
The Atlantic program also features four films from the 1K Wave Atlantic initiative from Women in Film and Television Atlantic and pUNK Films. Announced in March at the Women Making Waves Festival, the challenge was for five women make five feature film in five months. On Monday afternoon Nicole Steeves' feature directing debut, Head Space plays. Starring Struan Sutherland as an agoraphobic former comedian and tv pitch man who has to venture into the outside world, it should be both funny and heartwarming. On Tuesday, September 20th in the afternoon Harmony Wagner's PEI drama Singing to Myself tells the story of a disconnected young deaf woman who befriends a precocious musician. The followup to her feature debut Kooperman that Wagner codirected last year, Signing to Myself looks like it will be closer to her beautiful short film Queen of the Crows which played at the festival in 2013. self portrait in may (screening on Wednesday, September 21) is a contempletative look at self through the eyes and ears of an artist. It should be a unique and beautifully crafted film drawing on the Busierre's embrace of the contraints of the challenge . The final film screening from the 1K Wave Atlantic Challenge is Koumbie's drama Ariyah and Tristan's Inevitable Breakup playing on Thursday, September 22nd. It tells the story of the ups and downs and modern romance as a couple deals with an unintended pregnancy.
Monday evening Neal Livingston's 100 Short Stories plays with his documentary cinematic collage covering a range of topics from Capitalism, fracking, to life in Atlantic Canada to name but a few.
Three Atlantic documentaries screen on Tuesday. Alan Collins' documentary My Life So Far tells the story a young Haitian Canadian woman who returns to the country of her birth after growing up in Canada with her adoptive parents. Rwanda & Juliet is Ben Proudfoot's film about the staging of Shakespeare's Romeo and Juliet in Rwanda with a cast of students with Hutu and Tutsi backgrounds (and it also screens on Wednesday as part of the Viewfinders stream). Michael Fuller and Neil Rough's Myrtle Beach shows a range of characters from the vacation community on the coast.
The Wednesday night gala on September 21 is Michael Melski's documentary Perfume War. The story of two friends, war, recovery, and how perfume became a way to make a difference in Afghanistan, and their own lives as they face many challenges. The inspiring story is playing on the big screen at the Oxford. Another Atlantic documentary screening Wednesday is John Hopkins' NFB documentary Bluefin looks at the resurgence of Bluefin in "tuna capital of the world", North Lake, Prince Edward Island. Paul Kimball's thriller Exit Thread rounds out the films of the Atlantic program for Wednesday.
On the final day of the festival the feature documentary, Spectres of Shortwave from Amanda Dawn Christie explores the former magical and intriguing shortwave towers outside of Sackville, New Brunswick. Using innovative techniques to record sound and shooting on film, her documentary will provide an exploration of the iconic structures that have vanished from the landscape.
Even if the Atlantic Film Festival only consisted of the Atlantic Program, it would be almost overwhelming with something for everyone. But it's just the local heart of a much bigger festival that also features more films from the rest of Canada and around the world. I'll have some reflections on the rest of the films coming up at the festival this year soon.